Pumpkin Dip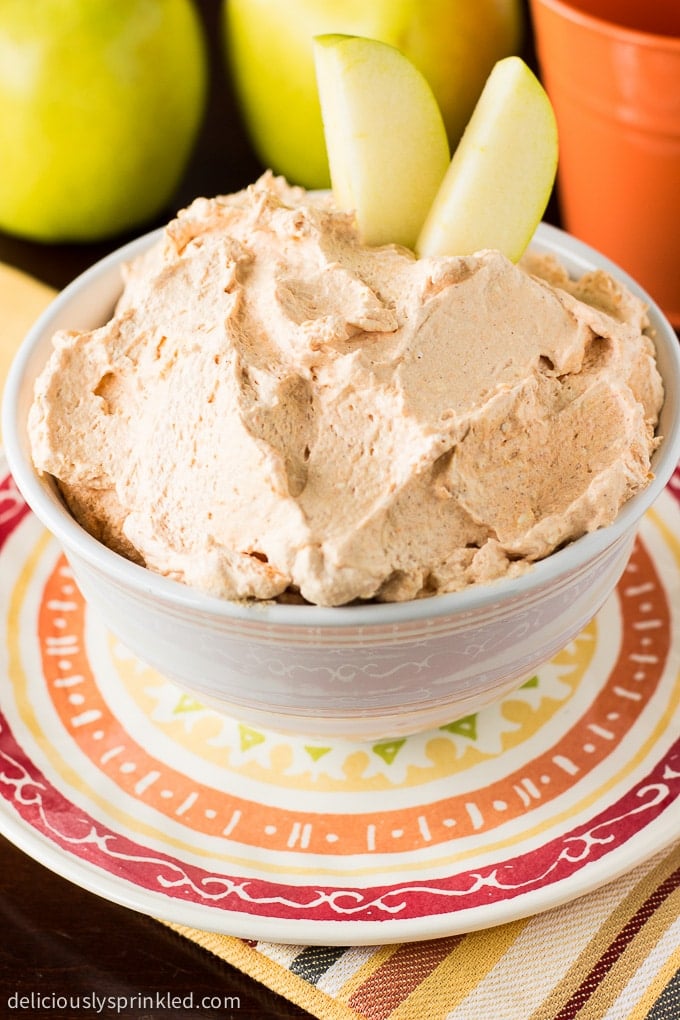 I'm just loving everything pumpkin right now, and I have enjoyed a couple glasses of my delicious Pumpkin Spice Smoothie almost everyday…yes, it's that good! And after going to the farmers market last weekend where I picked up two large bags of apples, I couldn't wait to come home to make this no-bake Pumpkin Dip to dip all my delicious apple slices into.
I love how easy this pumpkin dip is to make, it's the perfect last-minute dip to bring to a party or for a quick snack. And if you bring this pumpkin dip and my Cheesy Bacon Ranch Dip to your next party, I can guaranteed that you will  be invited to every party because everyone will LOVE all the delicious dips you bring them!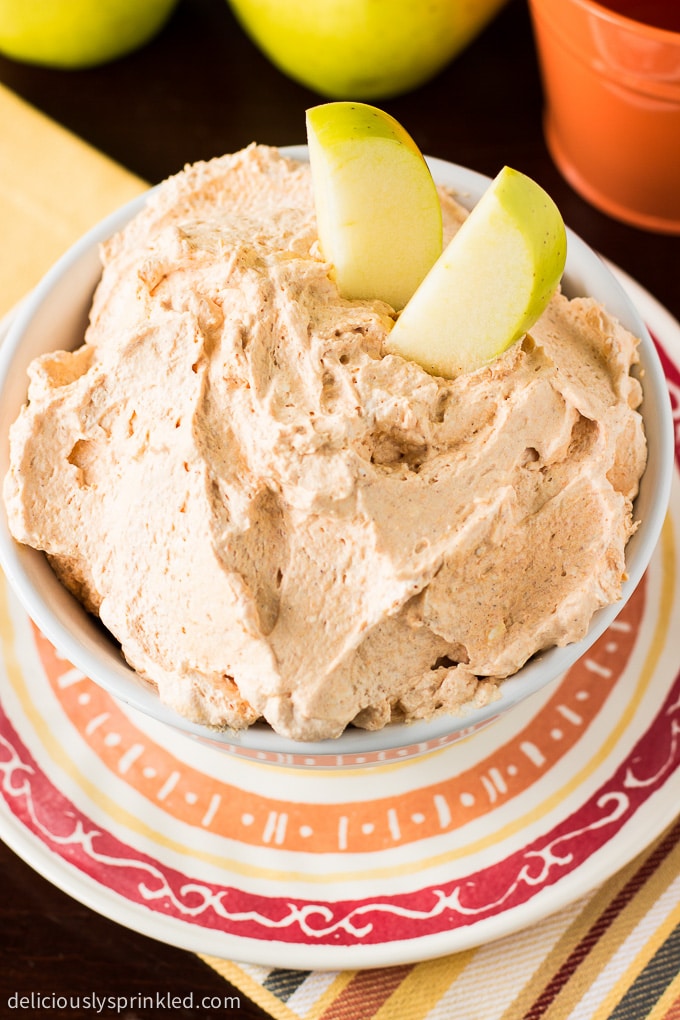 JUST A FEW BAKING TIPS:
✓ PUMPKIN: Just a reminder to use 100% pure pumpkin, not pumpkin pie filling.
✓ BEFORE YOU START MAKING THIS DIP: About an hour before you plan on making this pumpkin dip, take the cream cheese out of the fridge and set it out on the counter to soften.
✓ SERVE: Serve this dip with apple slices, pear slices or graham crackers. Or if your like me, I could just eat this dip with a spoon!
STEP-BY-STEP GUIDE ON HOW TO MAKE THIS PUMPKIN DIP: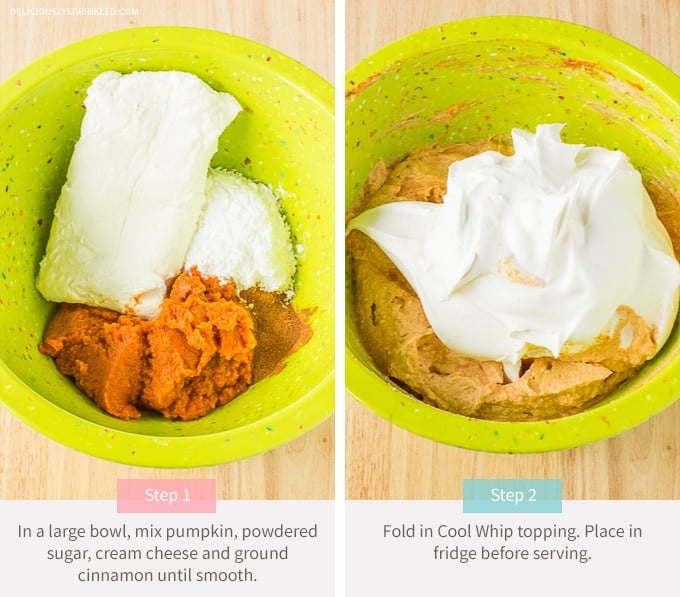 Pumpkin Dip
Yield: 16 Servings
Total Time: 10 minutes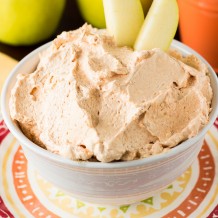 Ingredients:
1 cup canned pumpkin puree
1/2 cup confectioner's (powdered) sugar
1 package (8 ounces) cream cheese, softened
1/2 teaspoon ground cinnamon
1 tub (8 ounces) Cool Whip topping, thawed
apple slices, pear slices, graham crackers, for dipping
Directions:
STEP 1: Using an electric or stand mixer, beat the pumpkin, powdered sugar, cream cheese, and group cinnamon until smooth and creamy.
STEP 2: Fold in cool whip topping. Place in fridge until ready to serve.
STEP 3: Serve with apple slices, pear slices, graham crackers. Enjoy!
11 Responses to "Pumpkin Dip"
Leave a Comment