Soft Sugar Cookies
The BEST Sugar Cookies EVER!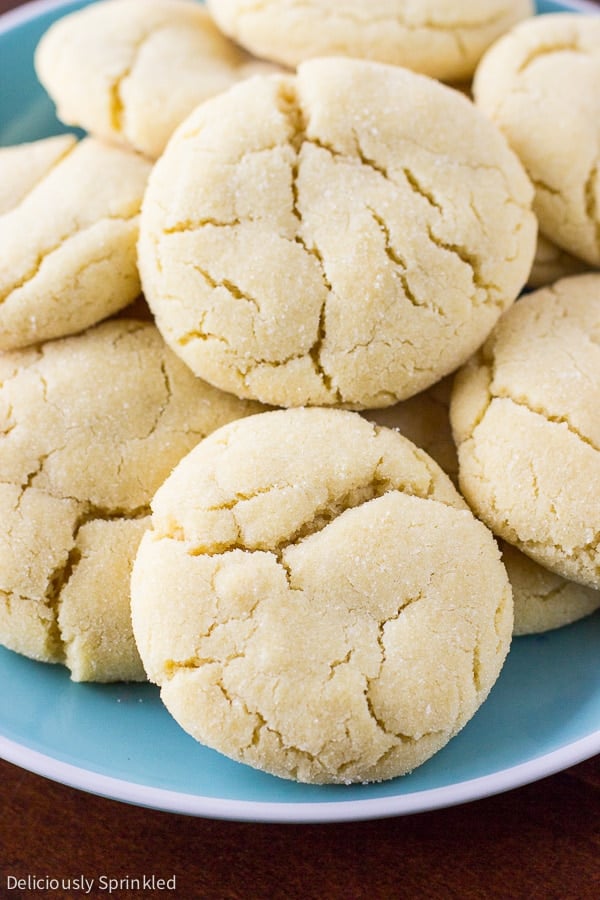 These Soft Sugar Cookies are a staple at our house.
Soft. Chewy. With a perfect little crunch from the sugar on top of each cookies.
I literally find every excuse I can to make these cookies.
Birthdays…Holidays…Friday Nights….Monday Nights…Tuesday Nights…you get my point!
No matter what the occasion these soft sugar cookies are always my first choice to bring to a party and when I make them for my family they are pretty much gone that same day.
So if your looking for an easy to make, soft sugar cookies recipe, look no further. These sugar cookies are definitely a favorite and I hope that they become your families favorite too!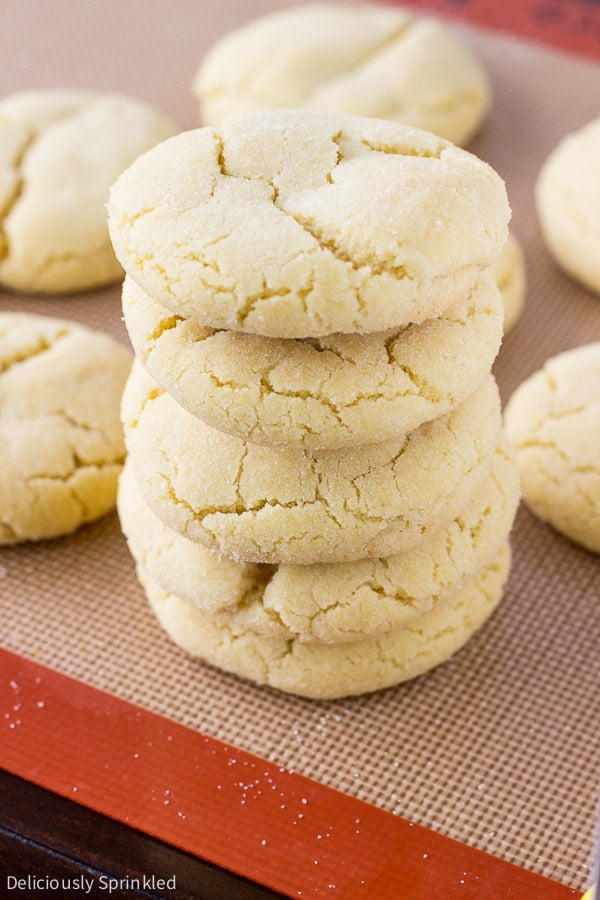 HOW TO MAKE SOFT SUGAR COOKIES
DON'T OVERMIX THE DOUGH: With almost all my cookie recipes, I always make sure to remind you to not OVERMIX  the cookie dough. Meaning, when you mix the flour mixture into the wet ingredients, only mix them together until just combined…you should still see some flour in your mixing bowl.
SCOOPING THE COOKIE DOUGH:  I always use a 1 Tablespoon cookie scoop, each cookie dough ball has "2 scoops" of cookie dough, meaning that each cookie dough ball is 2 Tablespoons in size. In my opinion, this is the perfect sized cookie. If you don't have a cookie scoop, you can use an ice cream scooper but you will only need 1 ice cream scoop of cookie dough.
★ And to make it super easier for you to learn how to scoop the perfect cookie, I created a step-by-step guide on How To Scoop The Perfect Cookie!  
WANT TO MAKE SUGAR CUT-OUT COOKIES: If your looking to make cut-out cookies, here is my recipe for the BEST Cut-Out Cookies. 
VANILLA BUTTERCREAM FROSTING: These cookies are delicious plain but if you want to add frosting on top. Here is my recipe for the best Sugar Cookie Frosting. 

MORE COOKIE RECIPES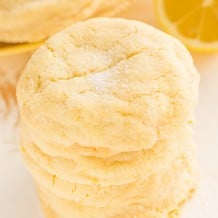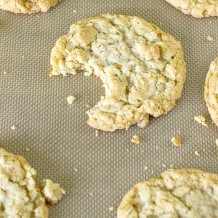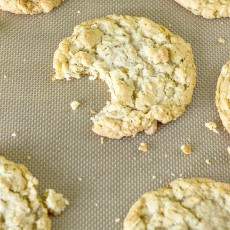 SPRINKLE CHOCOLATE CHIP COOKIES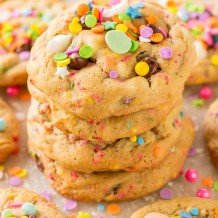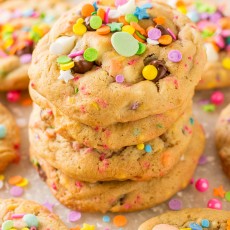 Soft Sugar Cookies
Yield: 24 Sugar Cookies
Prep Time: 10 minutes
Cook Time: 15-18 minutes
Total Time: 25 minutes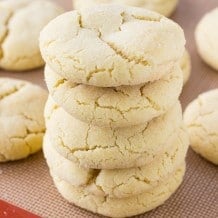 Ingredients:
2 1/2 cups all-purpose flour
3/4 teaspoon baking soda
1 teaspoon baking powder
1 cup (2 sticks) SALTED butter, softened
1 1/4 cup granulated sugar
3 egg yolks
1 teaspoon vanilla extract
1/4 cup granulated sugar, for rolling
Directions:
PRE-STEP: Preheat oven to 350F degrees. Line two large baking sheets with parchment paper or silicone baking mats. Set aside.
STEP 1: Whisk together the flour, baking soda, and baking powder in a medium size bowl. Set aside.
STEP 2: In a large bowl, using an electric or stand mixer, cream together the butter, and granulated sugar until combined.
STEP 3: Add egg yolks and vanilla extract.
STEP 4: Add flour mixture and mix until just combined. DO NOT OVERMIX!
STEP 5: Using a cookie scoop or ice cream scoop, scoop dough into balls about 2 Tablespoons each, roll in sugar and place onto prepared baking sheet.
STEP 6: Bake for 15-18 minutes or until tops of cookies start to crack. Let cool for 5 minutes on baking sheet before moving them to a wire rack. Let cool completely on wire rack.
NOTES:
* STORE: Cookies will stay fresh for up to 7 days in an airtight container, stored at room temperature.
* FREEZING: Roll the dough into balls and place them in an airtight container. You can freeze the cookie dough for up to 2 months. To bake, place frozen cookie dough balls onto prepared baking sheet and bake for 16-18 minutes.
77 Responses to "Soft Sugar Cookies"
Leave a Comment