Zucchini Ranch Fries are a delicious summery appetizer that's always a hit at parties! You only need 5 inexpensive ingredients to make these zucchini fries, most of which you likely already have in your kitchen now. Tender, juicy zucchini is battered, baked, and served with ranch dressing – what's not to love?!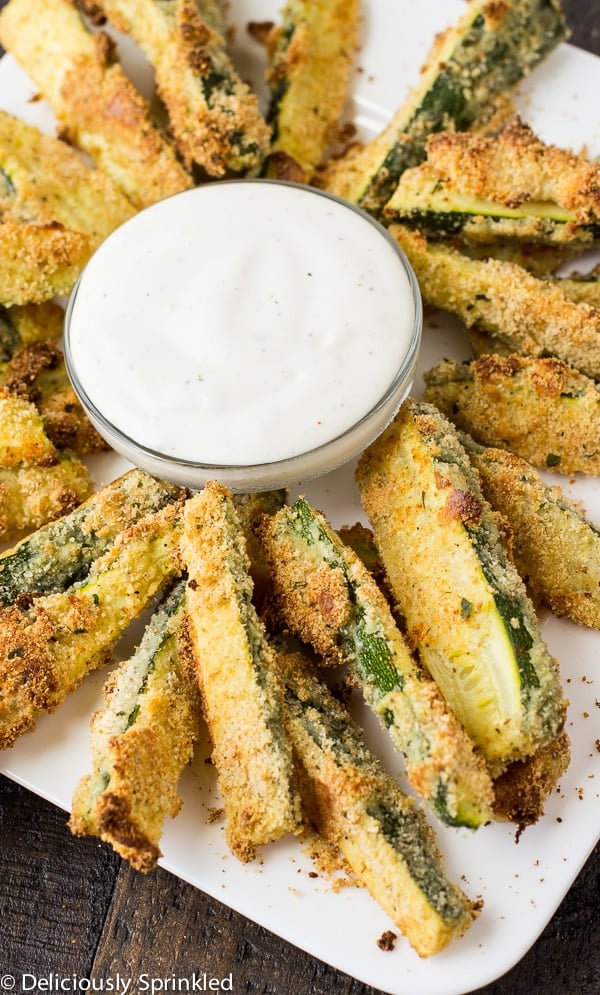 Zucchini Ranch Fries
Zucchini season is here and I'm loving every second of it! If you need a trusty recipe that really highlights what's delicious about zucchini, this is the one to turn to. Zucchini simply gets chopped up into the perfect fry shape, coated in parmesan, ranch mix, and bread crumbs, baked to perfection and served with ranch dipping sauce. It's simple and oh so good!
What everyone always loves about Zucchini Ranch Fries is just how crispy they always turn out. Fresh zucchini has a natural crunch to it that I love, and combined with the crispy baked coating here, every bite is so satisfying! Plus, the coating is also wonderfully flavor packed from both the parmesan cheese and ranch mix.
These easy to make zucchini fries are great for whipping up before a party, since they only take about 25 minutes to bake! It's a low stress recipe that won't have you breaking a sweat before any dinner guests come over. Serve them at your next big game day, pool party, potluck, or wherever else your heart desires. They're the most perfect summer snack!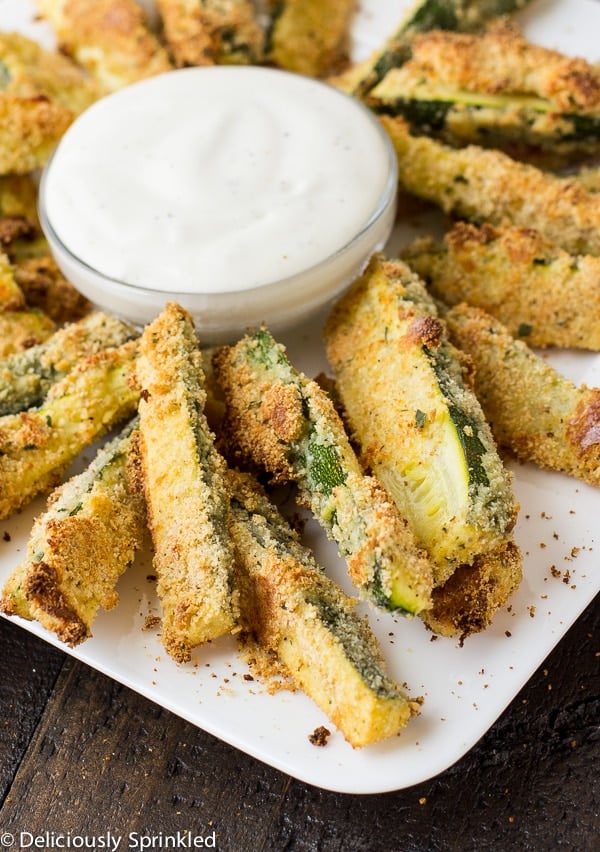 Let's be honest… Zucchini Ranch Fries may be a super summery appetizer and party food, but they're tasty all year long. If you're making this summery finger food in the dead of winter, I'm not judging, because I'll probably be doing the same thing!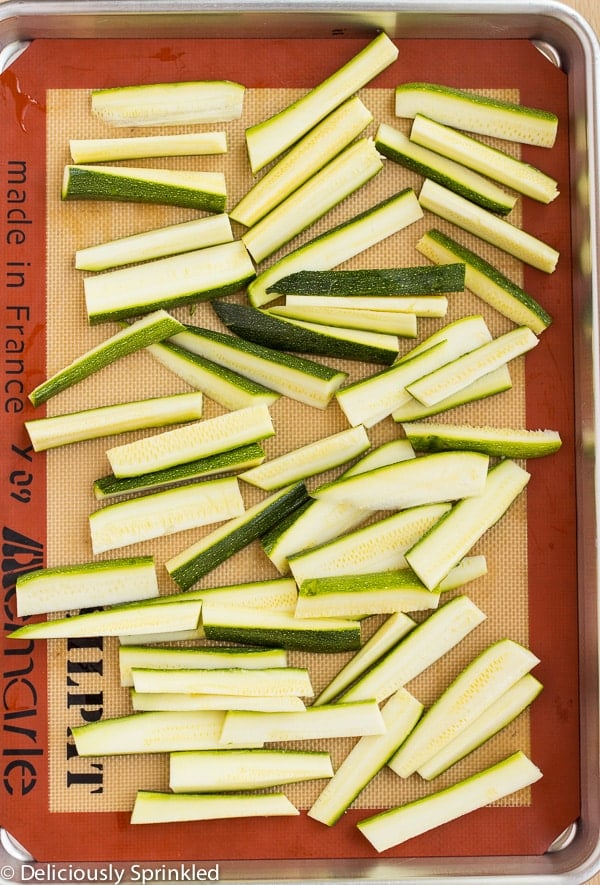 Ingredients for Zucchini Ranch Fries
ZUCCHINIS – 3 zucchinis
BREAD CRUMBS – 1/2 cup plain bread crumbs
PARMESAN – 1/2 cup parmesan cheese
RANCH – 1 (16 oz.) packet ranch dressing & seasoning mix
EGGS – 2 eggs, beaten