Creamy Bacon Ranch Potato Salad is an easy to make side dish that's perfect for bringing with you to all of your picnics and potlucks this summer! Honestly, this potato salad is delicious all year long. After all, it's always a good time to indulge in tender potatoes tossed with bacon, ranch, and cheddar cheese!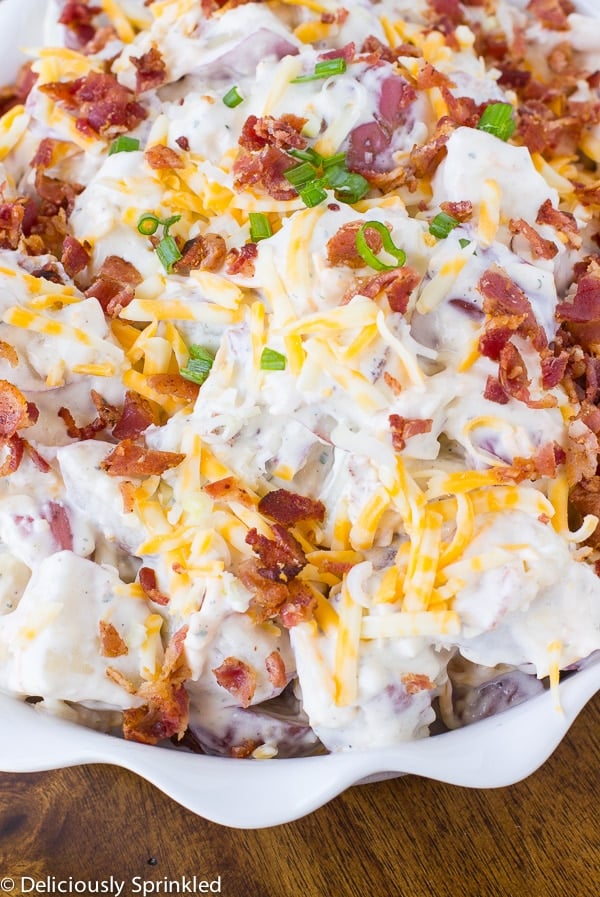 Creamy Bacon Ranch Potato Salad
If you're looking for a go-to side dish to bring with you to any picnic, party, or potluck this summer, you've found it! This Creamy Bacon Ranch Potato Salad is incredibly easy to make in just a matter of minutes. That way, you can focus on getting yourself ready for the party instead of fussing over a recipe! You'll love that this potato salad is no frills and all flavor.
On top of it being easy and delicious as can be, this potato salad is also inexpensive. You only need 5 simple ingredients to toss it up, none of which will break the bank! You probably already have some of it on hand, like the salt and ranch dressing. Recipes that I can entertain a crowd with AND let me pinch a penny? That's a double win in my book!
When it comes to crowd pleasers, it's hard to beat this Creamy Bacon Ranch Potato Salad. It checks all of the right boxes! It's got ranch (check), cheese (check), and BACON (big check)! When I bring something with me to a get together, I like knowing that it's going to be a hit. With ingredients like these, this recipe is always an instant classic, and I end up getting asked for the recipe at least 5 times.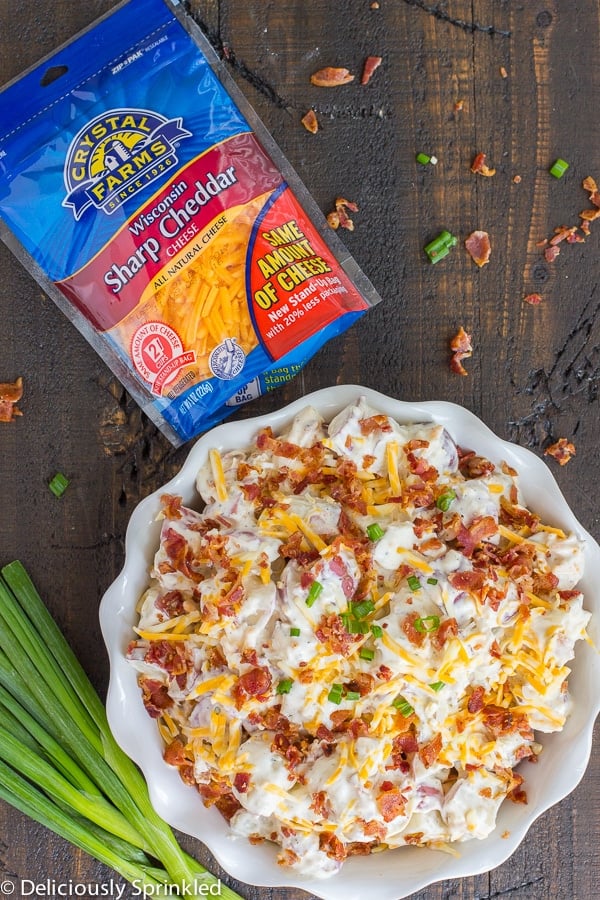 Want to add extra bacon? Well, duh… Who doesn't love a little extra bacon?! Before serving your potato salad, you're gonna want to top it off with an extra sprinkle of cheese, scallions, and of course – bacon!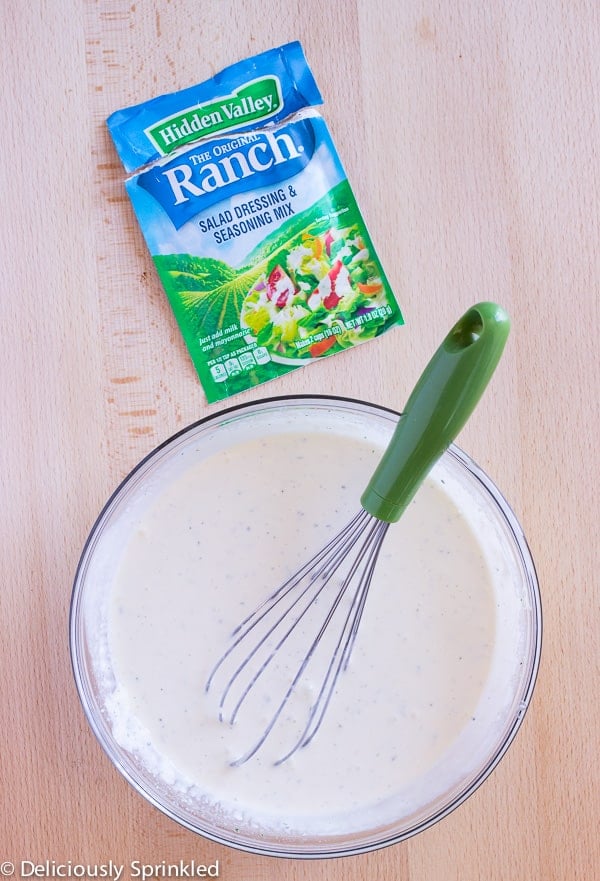 Ingredients for Creamy Bacon Ranch Potato Salad
POTATOES – 2 1/2 lbs. small red potatoes
SALT – 3 tsp salt
BACON – 1 lbs. bacon strips, finely chopped
RANCH – 2 cups ranch dressing
CHEESE – 1/2 cup shredded cheddar cheese
SCALLIONS – for topping