This Cucumber Tomato Salad is a delicious light and healthy side dish full of flavor! Perfect side dish for summer that the whole family will love!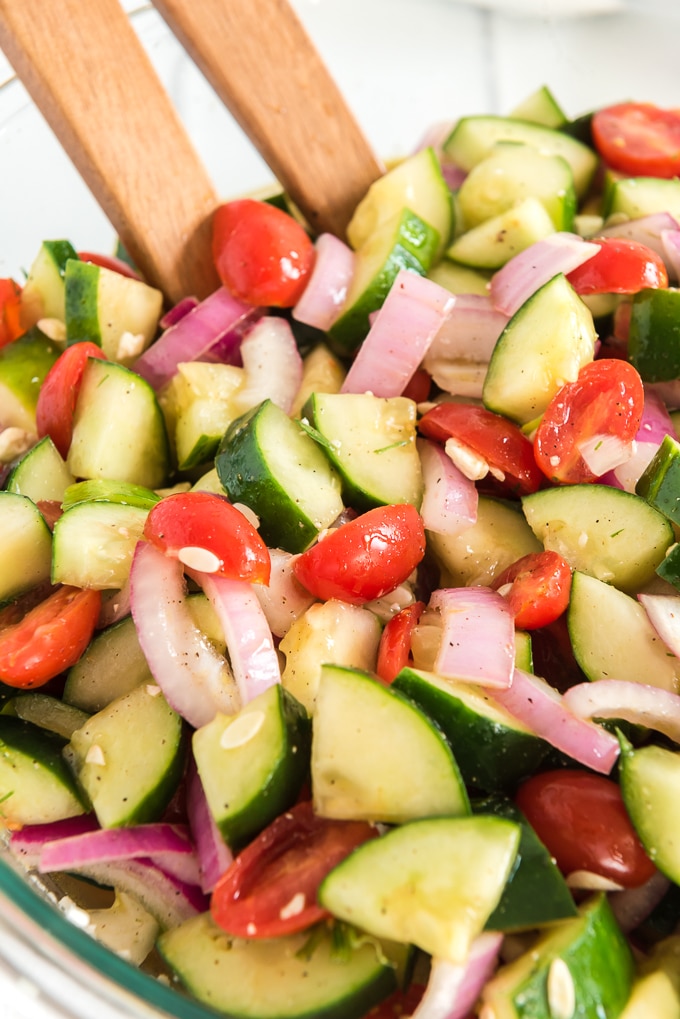 CUCUMBER TOMATO SALAD
This Cucumber Tomato Salad just screams summer. It's light, refreshing and the perfect side dish for any outdoor meal or BBQ.
There's really no other word other than awesome to describe this Cucumber Tomato Salad recipe. One of the best things about this recipe is that it has an amazing texture and taste. And when the vegetables are ripe and in season during the summer months, this salad recipe needs to be on your meal prep radar.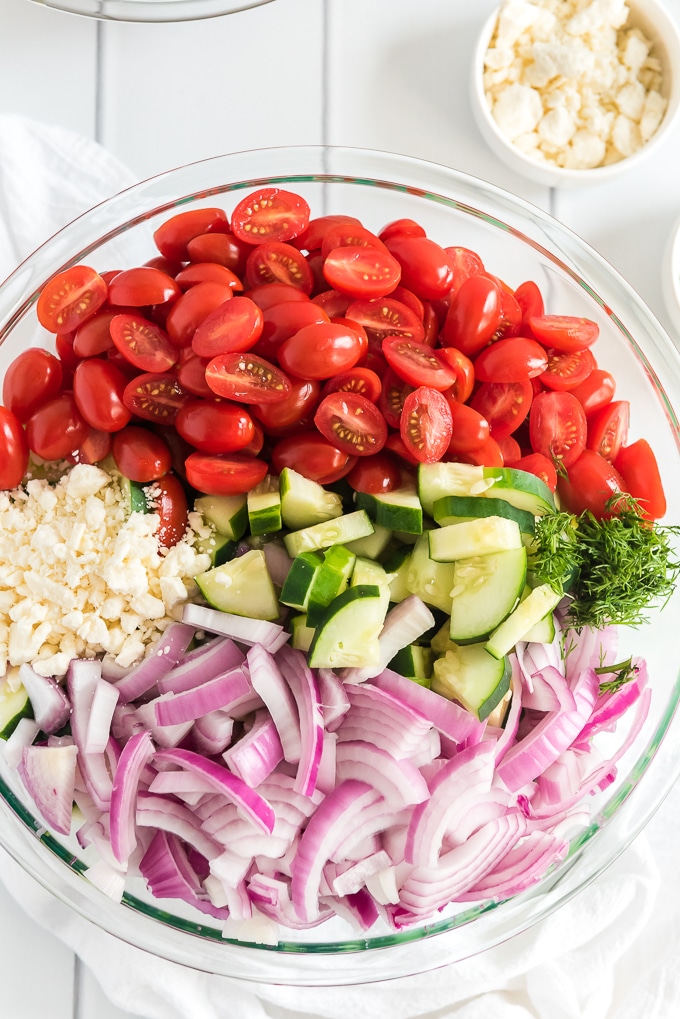 I can't tell you the number of times I've taken this delicious salad to family gatherings or get-togethers and had a completely empty dish before I was even able to get a scoop! (that's okay, it's super simple to whip up in a jiffy to enjoy all on your own as well!)
One tip? Make this ahead of time and let it marinate for a bit in the fridge. I recommend making it about 4 hours ahead of when you're wanting to eat it so it's nice and cool and crisp. There's just something so awesome about that crunch and flavor of each and every bite.
Get ready to find a new favorite salad this summer! You'll love the simplicity, texture, and taste of this delicious Cucumber Tomato Salad!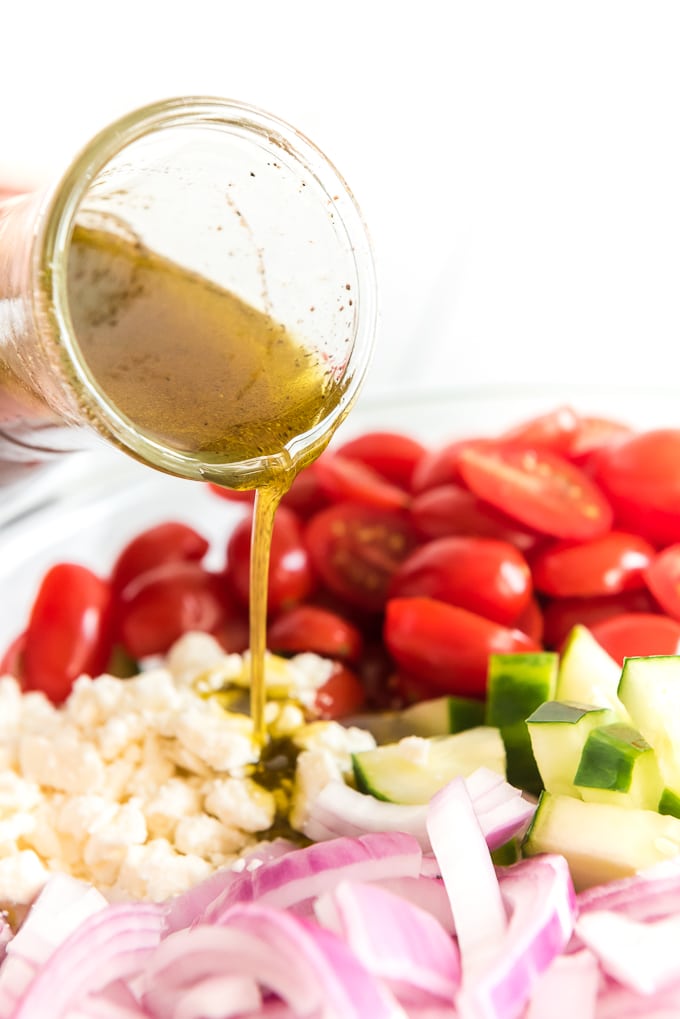 CUCUMBER TOMATO SALAD INGREDIENTS
SALAD
cucumbers
grape tomatoes
purple onion
dill weed
feta cheese
DRESSING
apple cider vinegar
balsamic vinegar
olive oil
water
black pepper
granulated sugar
HOW TO MAKE CUCUMBER TOMATO SALAD
To make this cucumber tomato Salad, simply: (scroll down for FULL printable recipe)
Whisk together greek dressing ingredients. In a small bowl, whisk together apple cider vinegar, balsamic vinegar, olive oil, water, pepper, and sugar. Set aside.
Add veggies to a large bowl. Combine cucumbers, tomatoes, onion, dill weed, and feta cheese in a large bowl. Pour dressing over the top and toss until combined.
Top with feta cheese, dill weed and salt/pepper to taste. Refrigerate for at least 15 minutes before serving.