This really is the Best Pineapple Cobbler you'll ever taste! Made with delicious pineapple and the best cobbler crust ever. Top this cobbler with ice cream and you'll have the perfect summer dessert.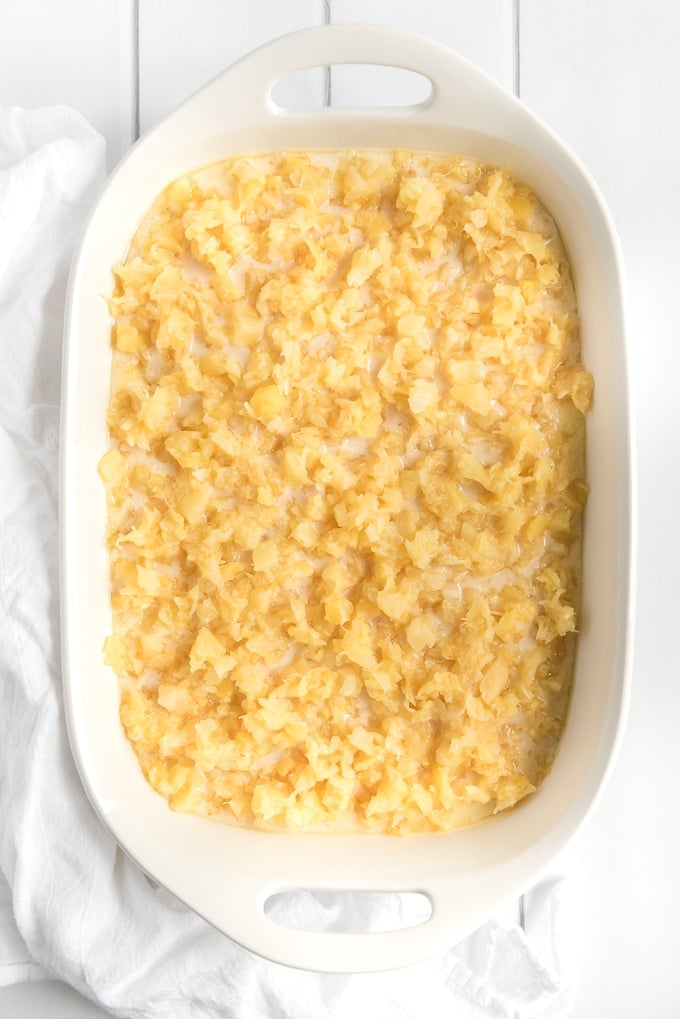 HOMEMADE COBBLER RECIPE
If you're looking for the best pineapple cobbler recipe around, you've just found it, my friends. One bite of this sweet goodness and you'll be back for seconds. (and maybe even thirds!)
So many times people tend to overlook the taste of pineapple and how it can be an awesome dessert addition. It's sweet and has a great texture for standing up in crusts and other various type cobblers.
I'm a firm believer that there is always a way to use up food that you've bought from the store and this cobbler recipe is the proof! If you find that you have some pineapple that needs to be used up, this pineapple cobbler is calling your name.
And trust me on this, after one bite you'll be a believer! While this might be considered a "dessert", I see no issues with enjoying a piece of this with a nice, hot cup of coffee in the mornings as well. After all, isn't that an added perk of being an adult?
Now that the warmer months are here, fill your belly with the best pineapple cobbler that you've ever tasted. It's one that you just won't want to miss!