Made with only two simple ingredients and incredibly easy to follow steps, this French Onion Dip Recipe is almost too good to be true! When it comes to dips that I love serving with potato chips, it doesn't get any more delicious than this french onion dip. Serve some at your next party!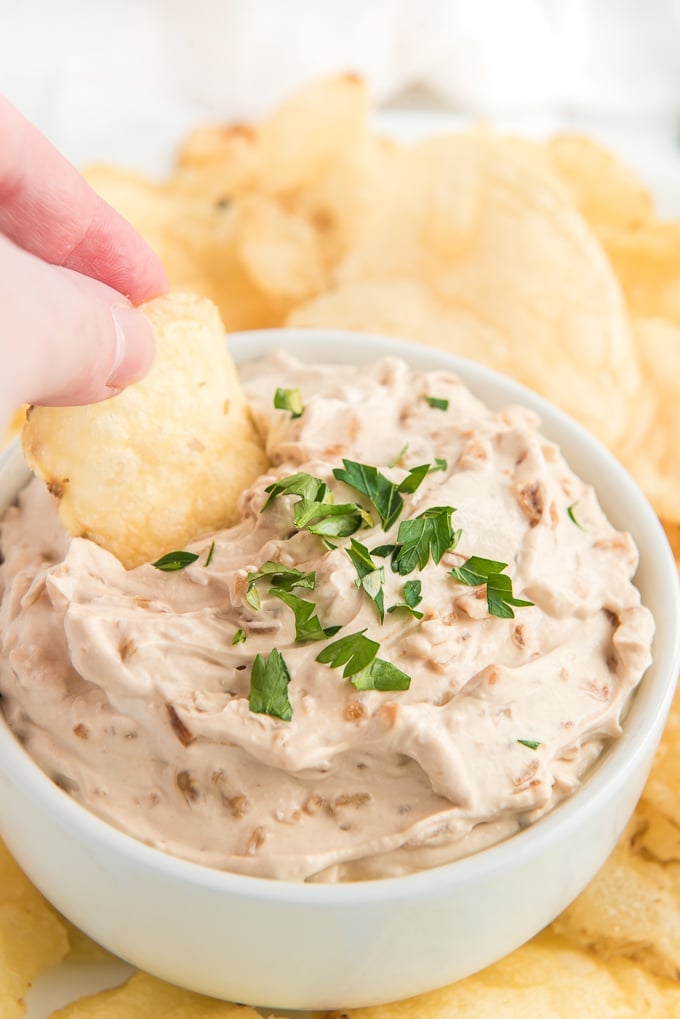 EASY FRENCH ONION DIP RECIPE
I don't know about you, but there's nothing better than having a trusty dip recipe on hand before a party! Planning a party is always stressful, but being able to turn to a tried and true easy recipe makes things so much more relaxing. Next time you're hosting a get together, be sure to alleviate some stress by whipping up this two-ingredient french onion dip recipe!
If you've ever had this dip before, you already know how mouthwatering it is! It has all of the bold flavors of french onion soup in a creamy, dip-able bowl that pairs perfectly with salty potato chips. You and your guests are going to love going back for more! My main advice? Consider doubling this recipe if you plan on hosting a crowd – this dip tends to go pretty fast!