Caramel Apple Pudding– The crunchy apple topping gives way to a gooey layer of cream cheese and butterscotch-caramel pudding, while the gingersnap crust lend a spicy touch.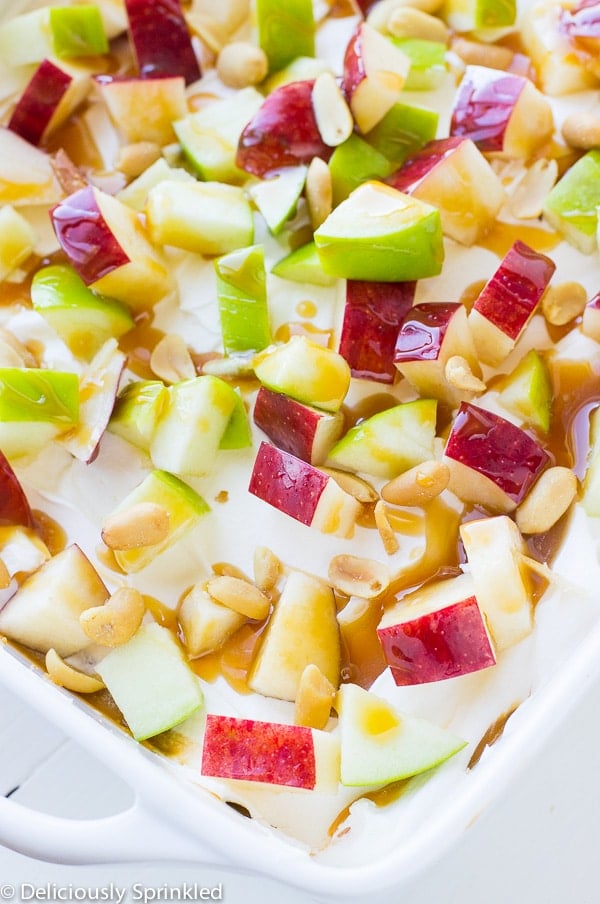 Another reason why I love Fall is not only because I get to enjoy all the pumpkin recipes, like my favorite Pumpkin Pie Twists or Pumpkin Dip but it's also apple season too. 🍏🍎
This Caramel Apple Pudding is SOOOOOO good and doesn't require you to use your oven. It's topped with your favorite caramel apple toppings but in pudding form…which in my opinion is way easier to eat.
I kept it simple and just topped it with peanuts but you could use your favorite toppings like M&M's, crushed Oreos or my favorite sprinkles.
It's the perfect fall or Thanksgiving dessert to share with all your friends and family! 🎃🍂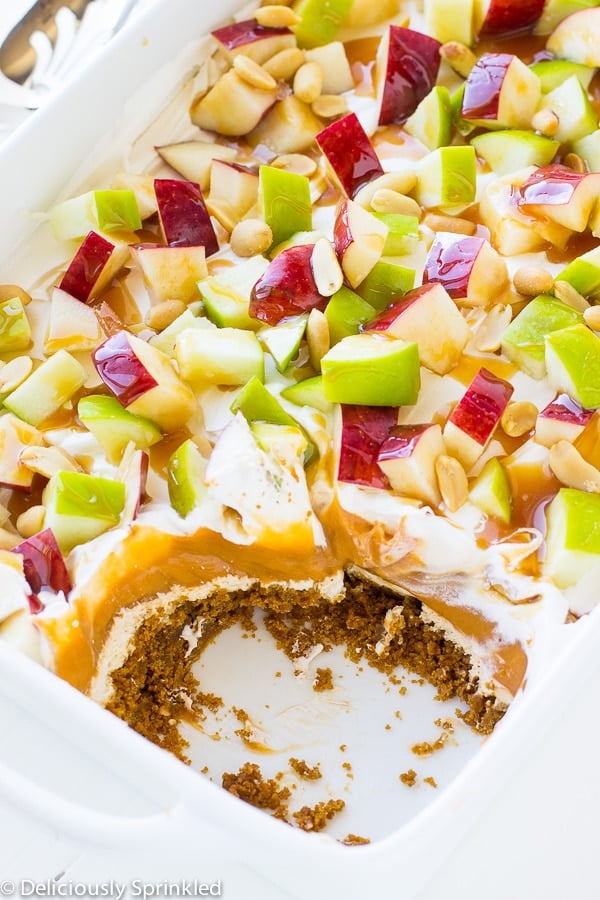 CARAMEL APPLE PUDDING INGREDIENTS
✓ GINGER SNAP COOKIES
✓ MELTED BUTTER
✓ CREAM CHEESE
 ✓ SUGAR
✓ MILK
✓ WHIPPED TOPPING
✓ INSTANT BUTTERSCOTCH PUDDING MIX
 ✓ CARAMEL ICE CREAM TOPPING
✓ RED DELICIOUS APPLE
 ✓ GRANNY SMITH APPLE
✓ PEANUTS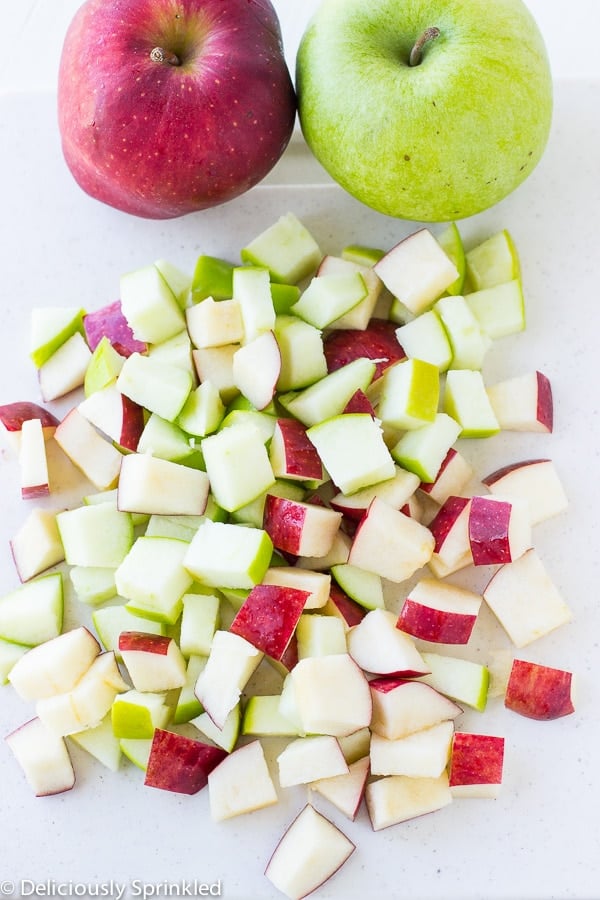 HOW TO MAKE CARAMEL APPLE PUDDING
MAKE THE CRUST: When making the gingernap crust, use the bottom of a measuring cup to press the crust into the baking dish.
HOW TO SOFTEN CREAM CHEESE FAST: Make sure the cream cheese is softened. For a quick way to soften cream cheese, place the unwrapped cream cheese onto a microwave safe plate and microwave for ONLY 10 SECONDS.
MAKE AHEAD OF TIME: This Caramel Apple Pudding can be made a day or two ahead of time. Once your ready to serve, then add the chopped apples and peanuts or your favorite caramel apple topping.
CARAMEL APPLE TOPPINGS: Mini M&M's, Sprinkles, Crushed Oreos, Gummy Worms, Candy Corn, Chocolate Chips…just to name a few!

If You Love This Caramel Apple Pudding Recipe, Try These Apple Recipes too…
Apple Streusel French Toast Bake