This is hands down the BEST rice krispie treats recipe around!! They are gooey, sticky, and so delicious! Homemade rice krispie treats are a true treasure to enjoy and you won't be able to eat just one!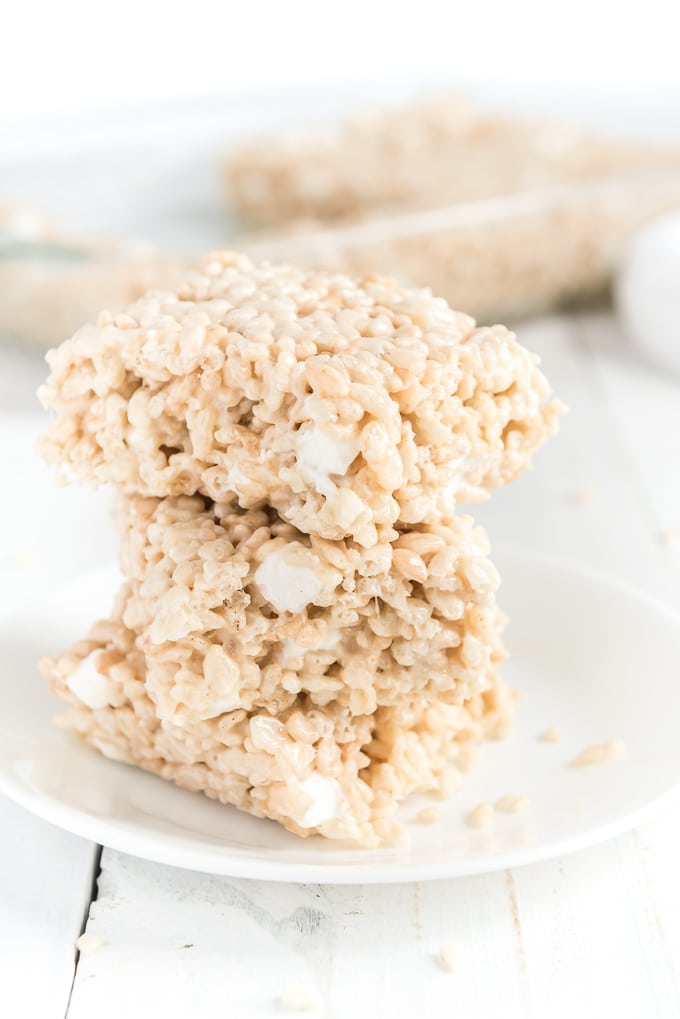 HOMEMADE RICE KRISPIE TREATS
What I love about this rice krispie treats recipe is how easy they are to make! Something about rice krispie treats in the microwave make them so easy and fun to make. Simply stir everything together, microwave, pour in a pan, and enjoy.
COULD IT BE ANY EASIER??? Probably not.
If you're making these for a party, celebration, or your kids classroom – you could even dazzle these up for more fun. You could dip them in melted chocolate, add some sprinkles, or even cut them into little trees for the holidays!
These are the BEST rice krispie treats and are the perfect base recipe to have around. I can't tell you how often I seem to whip these babies up throughout the year! You are going to LOVE them!!
So much so – you probably won't want to share. It takes a lot of self control to stop from eating the entire pan all by yourself! I mean… is there a better late night snack than these? Not really.
I can just imagine sneaking away from the kids to enjoy these delicious treats without sharing haha!!
Now if the family is actually insistent that you do share with them… you can always make extra so there's plenty to go around. (Which trust me – you'll want to do because these disappear in record time they're so good!)
I guess we should get onto the recipe now, huh? Scroll down below for this delicious recipe so you can start making your own homemade rice krispie treats!