Trust me when I say this is the best chicken enchilada recipe ever!!! Your mouth will be watering by the first bite! Made with corn tortillas for true authentic chicken enchiladas and the best sauce you could ask for. It's the perfect weeknight dinner!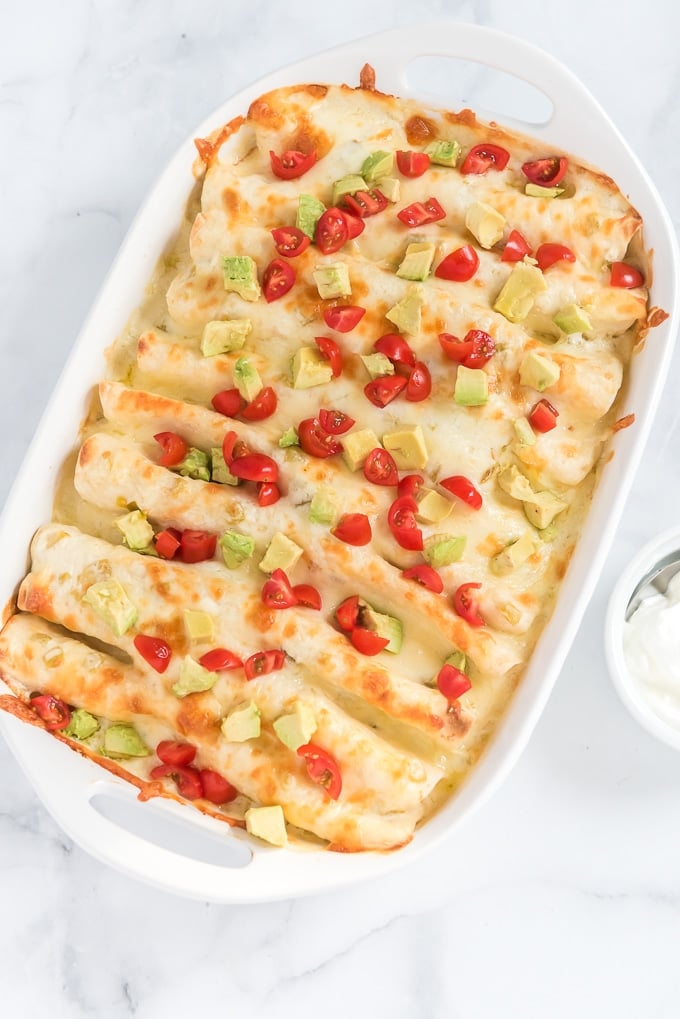 CREAMY CHICKEN ENCHILADAS
If you're looking for the best chicken enchilada recipe ever, you won't be disappointed with this one! Not just that, it's a creamy and authentic chicken enchilada recipe, too. I guarantee you'll be running back for another plate in record time!
What makes this creamy chicken enchilada recipe so easy is the chicken. I find that the use of rotisserie chicken is way underrated. It makes frequent visits in our chicken recipes as it just makes the process so much easier!!
By using rotisserie chicken, you only have to shred it up for this easy chicken enchiladas recipe. Can I say win?
The sauce in this recipe is easy too! This is the best chicken enchilada recipe ever purely because of the sauce. It's creamy, full of flavor, and anyone can make it perfectly!
It even includes green chiles to give it that extra kick! I'm telling you, these are mouthwatering chicken enchiladas. So good you won't be able to help but to run back for more!