The BEST green smoothie recipe EVER!! Made in just a few minutes, this energizing green smoothie is the perfect healthy start to you day.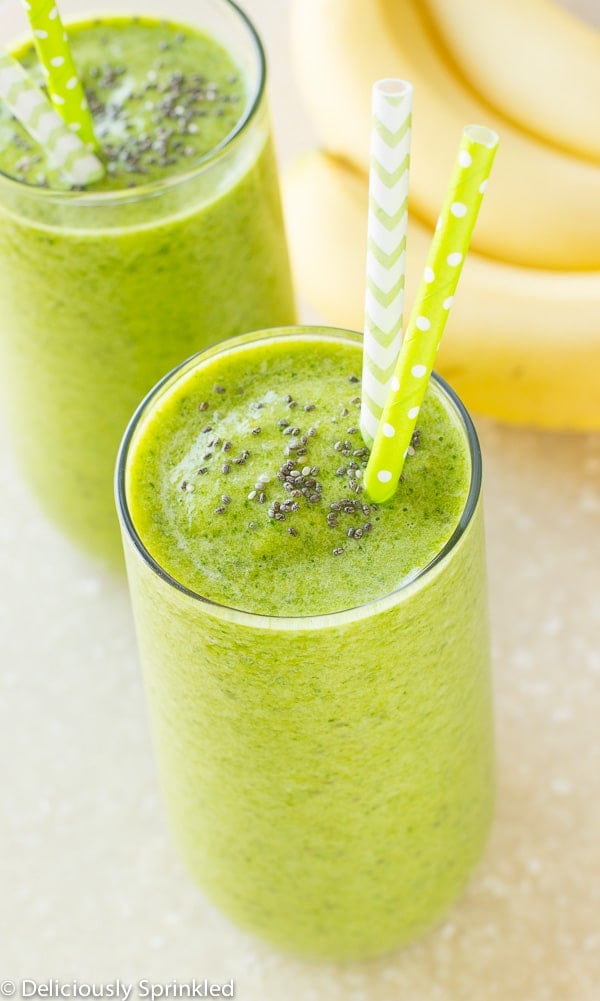 BEST GREEN SMOOTHIE
I hope you had a wonderful holiday season and enjoyed all the delicious food!! If you're anything like me, however, you're ready to get back on track after the new year. The best way to do so is with this green breakfast smoothie!
When it comes to healthy green smoothies, I've tried almost EVERY green smoothie out there and I hated them all, they're so gross! I was determined to come with the BEST green smoothie that tastes delicious, was healthy, AND would give me energy (lord knows I sure need lots of it these days!). I'm happy to say that this energizing green smoothie has all that AND I've given up my morning tea/coffee as a result!
Believe it or not… this green breakfast smoothie gives me WAY MORE energy without the crash in the afternoon. YAY!