Start the day off deliciously with this Easy Breakfast Casserole Recipe! It's made with simple and savory ingredients like Pillsbury Grands Biscuits, sausage, gravy, cheese, and more. It'll take you under an hour from start to finish to bake this morning masterpiece and your whole family will LOVE it!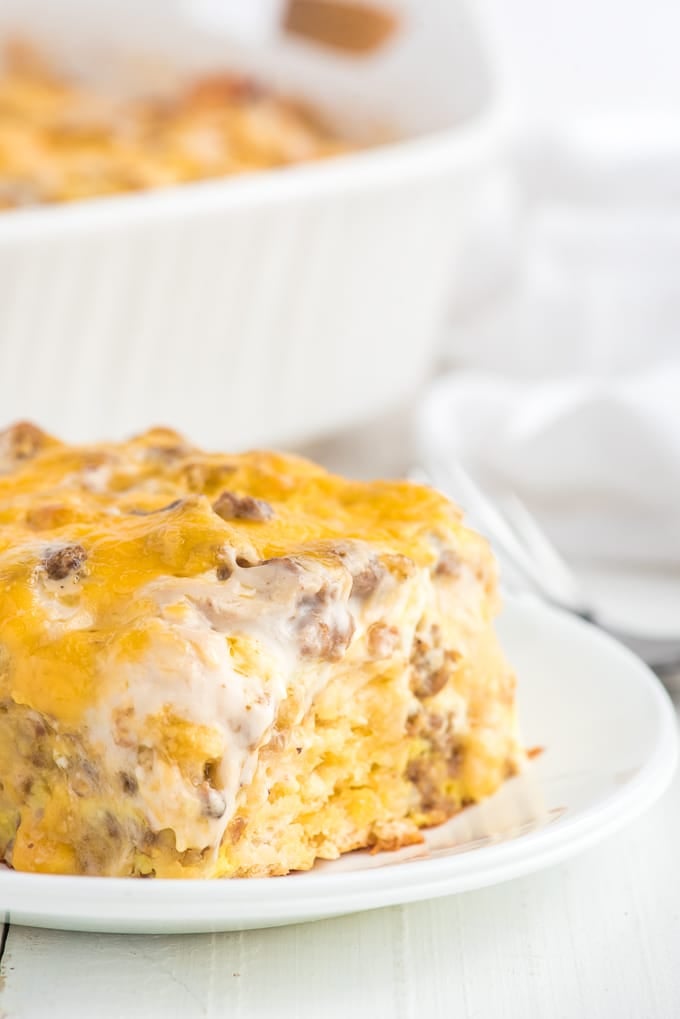 Easy Breakfast Casserole Recipe
I love a good breakfast recipe. While I do tend to lean towards the sweeter side with my morning recipes, this Easy Breakfast Casserole really satisfies all of my savory cravings. When I serve this sausage and biscuit casserole for a brunch party though, I usually do pair it with something sweet, like Funfetti French Toast Muffins… You know, for balance!
If your family is anything like mine, it can be a struggle to motivate them to hop out of bed in the morning. If I'm honest, it's hard to motivate myself, too! With that being said, nothing makes feet hit the floor faster than the smell of this baking casserole. The aromas of the sausage, biscuits, cheese, and gravy are simply too intoxicating to sleep through.
This Easy Breakfast Casserole Recipes doubles as a perfect start of the day for just the family and for brunch parties as well! If you have a breakfast potluck planned, even better! It serves up to 6 people, so it's perfect for feeding a small crowd. And I mean really, who doesn't love the combination of fluffy biscuits, seasoned eggs, savory sausage and gravy, and gooey cheese? It's a real crowd pleaser!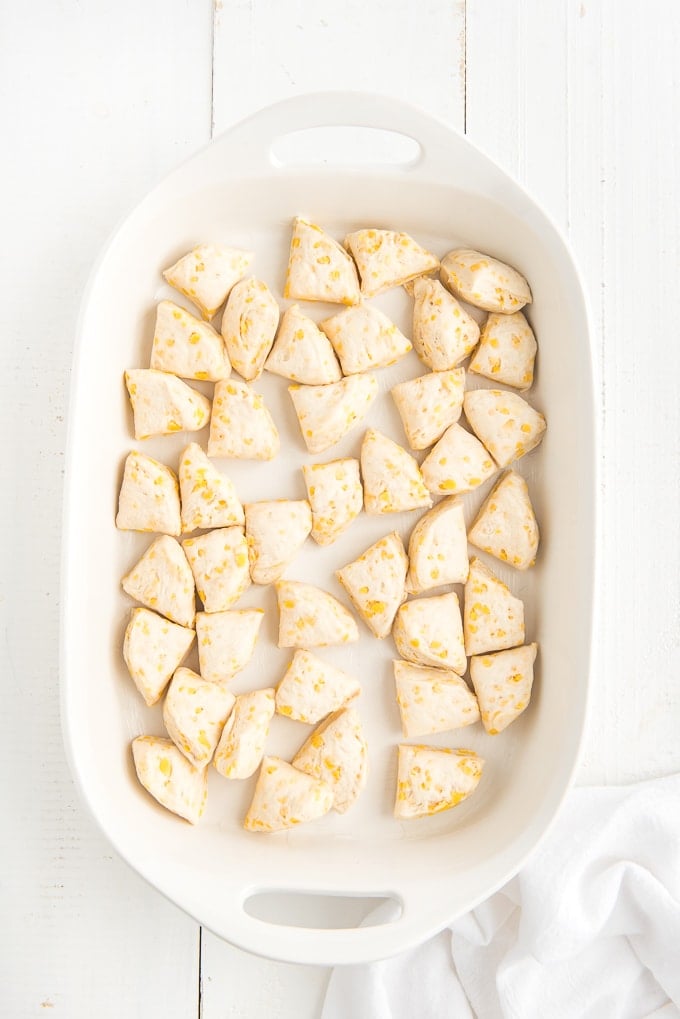 An easy to make breakfast recipe that's ready to eat in under an hour? This kid-friendly casserole checks all the right boxes!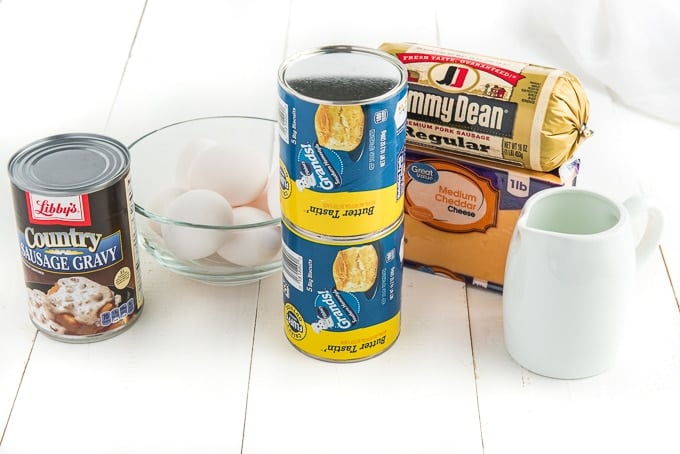 Ingredients for Easy Breakfast Casserole
BISCUITS – 2 (10 ounce) cans Pillsbury Grands Biscuits
SAUSAGE – 1 pound pork sausage
CHEESE – 2 cups shredded cheddar cheese, divided
EGGS – 7 eggs
MILK – ½ cup milk
SEASONING – Salt and pepper to taste
GRAVY – 1 ( 12 ounce) jar of sausage gravy (you will use 1 cup of gravy)