Salsa recipes are a true staple for summertime, don't you think? This is why you are going to LOVE this avocado salsa recipe! It's full of flavor with corn, peppers, olives, onions, and of course avocado!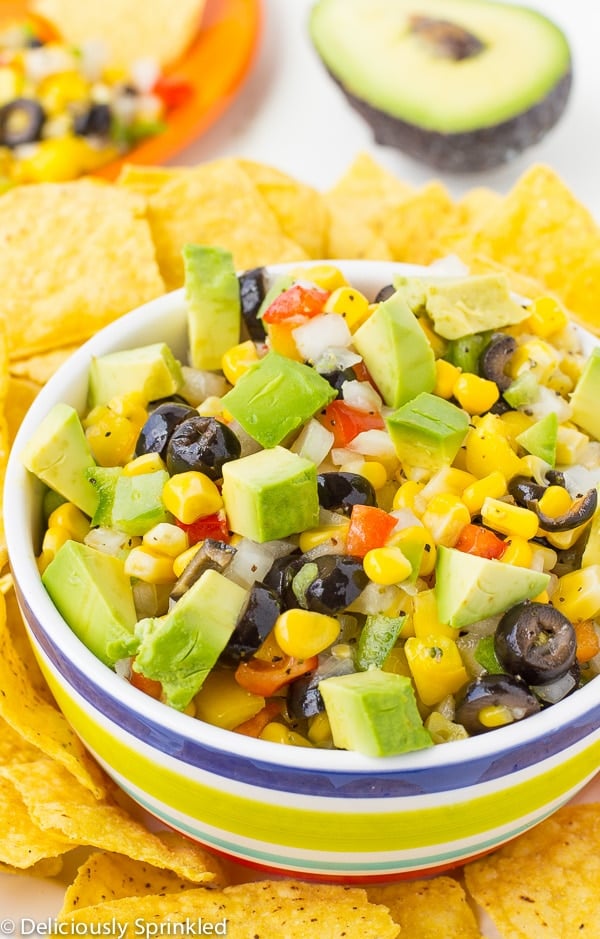 BEST SALSA RECIPE
This is the BEST salsa recipe that includes avocados. But then again… I'll take any chance to whip up an avocado recipe. I just love avocados! I'll let you be the judge, huh?
This Avocado Salsa is so flavorful it's loaded with corn, olives, onions, peppers, avocados and the dressing that you coat all these delicious veggies with is out of the world. Once you start eating this salsa, I guarantee you're going to be hooked.