A good no-bake pie is one of my favorite recipes to bake! Out of all the options, this No-Bake Orange Cream Pie has to be my favorite. It's so easy and PERFECT when you're craving a light and fluffy dessert recipe.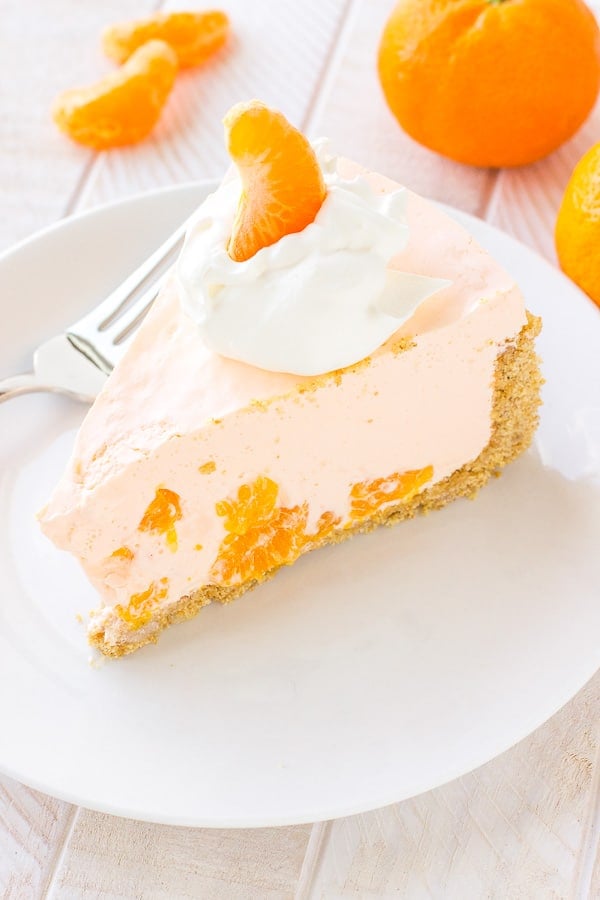 NO BAKE PIE RECIPE
If you're searching for a delicious no-bake pie with cool whip, you have to try this one! The creaminess of the pie with the flavors of the oranges is pure heaven. I love these all year round, but they're especially delicious during the summer months!
I mean… is there anything more summery than a fruity dessert recipe? Not a chance!