Start football season with this delicious Easy Ranch Pretzels Recipe. Super easy to make and full of delicious flavor perfect for snacking!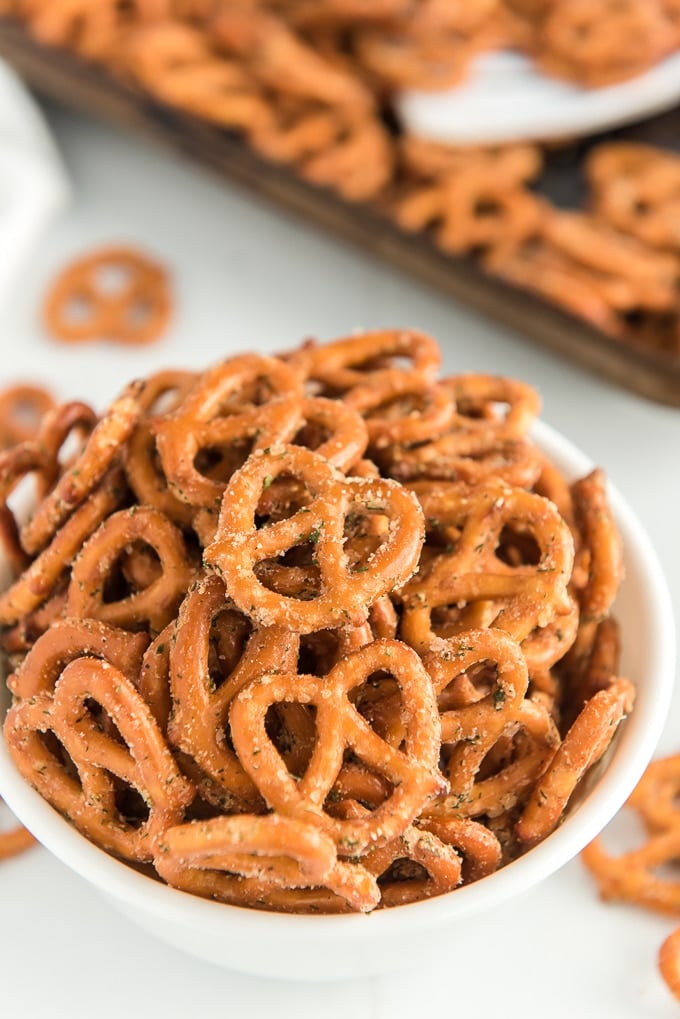 RANCH PRETZELS
I can't believe football season is here! I was really worried we wouldn't have one this year (anyone else?). To celebrate, I decided to whip up a delicious snack recipe perfect for snacking while you watch the game. You can make these the morning before and have them ready for the afternoon game!
These are SO EASY to make, too. All you have to do is mix together the seasoning, marinate it, bake, and they're ready to enjoy!