If you're looking for an easy recipe with white chocolate, you're in luck! These white chocolate blondies are PURE HEAVEN!! Super easy to prepare and guaranteed to be gone in a blink they're so good.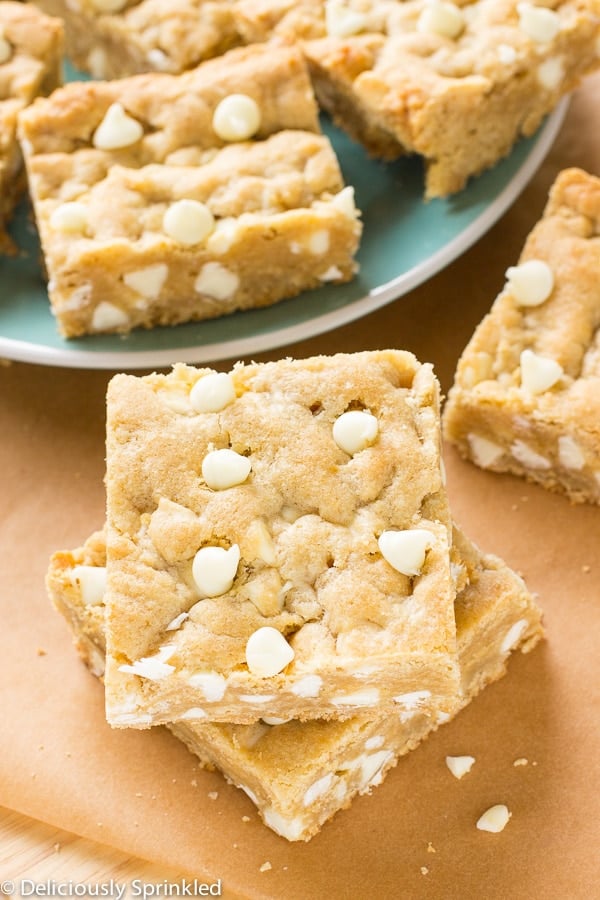 EASY DESSERT RECIPE WITH WHITE CHOCOLATE
This white chocolate blondie recipe will make you forget any other desserts even exist! Don't get me wrong…I love all types of desserts. From brownies to cookies and an occasional (or frequent) bowl of giant ice cream, I love me some delicious desserts.
BUT…this blondie recipe truly has won over my sugar-loving heart. Not only is the flavor out of this world, but they are so simple and easy to make, too! Making and taking them to share with others is one of my favorite things to do.