Potato Chip Cookies are salty and sweet – the best of both worlds! These cookies are incredibly buttery and bake to the softest consistency while having tiny crispy bites of salty potato chips evenly baked throughout. Bring these unique treats to any cookie exchange and watch them disappear!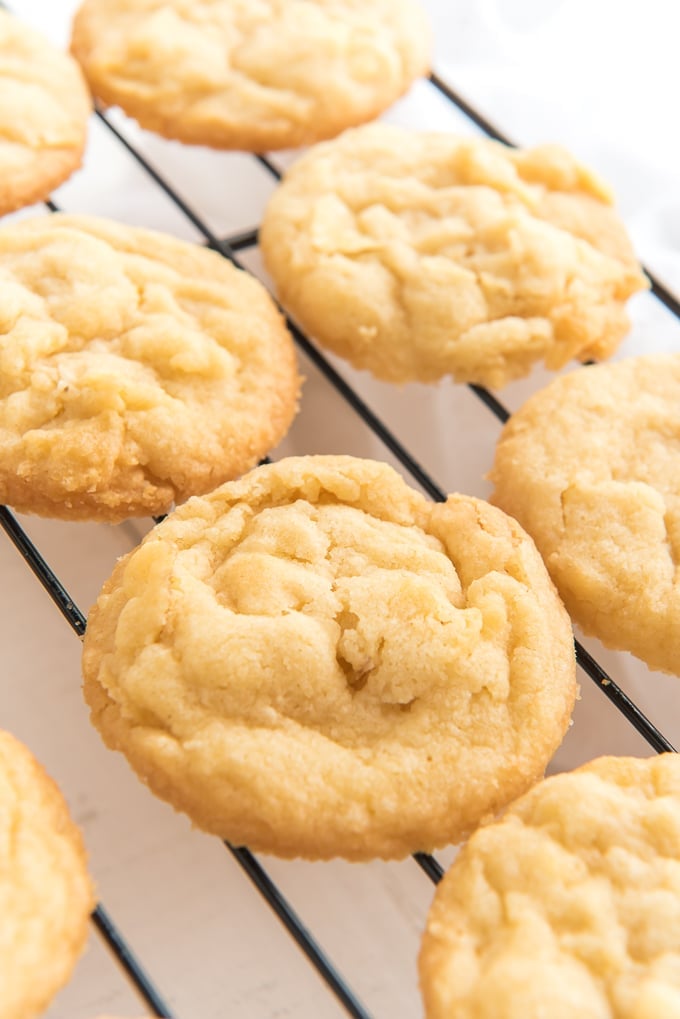 Potato Chip Cookies
You know when you have that craving for a little something sweet and salty? Usually, I just dunk my pretzels in some Nutella and call it a day! But when I have the time to bake a batch of homemade cookies, these Potato Chip Cookies are the ultimate way to satisfy that salty sweet craving. Buttery, sugary, soft cookies are loaded with potato chips… Are you drooling yet?!
You only need 5 inexpensive ingredients to make these little masterpieces. The best part? You probably already have them all in your kitchen right now! Butter, white granulated sugar, vanilla extract, all-purpose flour and of course potato chips come together to make the easiest (and quite possibly) best homemade cookie dough ever.
We're in the middle of cookie season right now. What better way to celebrate that than with a cookie like this?! When you bring a batch of Potato Chip Cookies to your cookie exchange, you can rest easy knowing that they've got two big things going for them. One, no one else will have these unique cookies with them. Two, they'll likely be the crowd's favorite. Everyone loves a little salty sweet treat!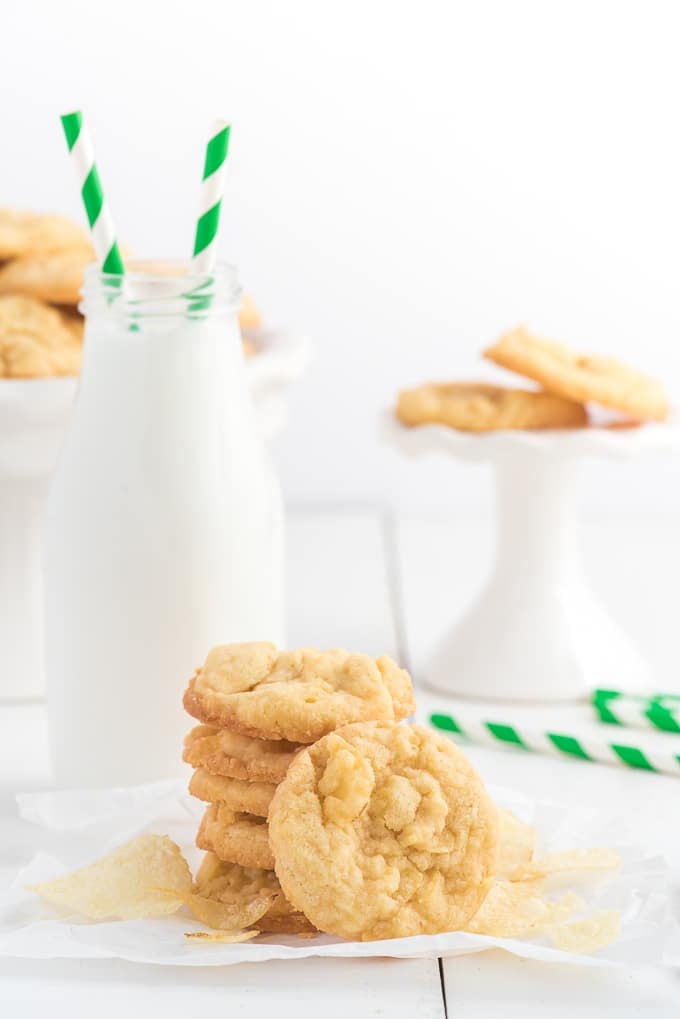 You can elevate these cookies even more by adding a handful of chocolate chips to the dough. Chocolate, potato chips, and buttery cookies all together in one bite… Swoon!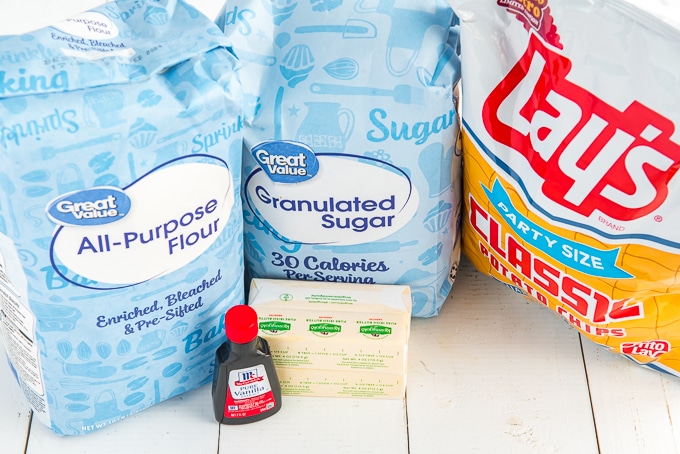 Ingredients for Potato Chip Cookies
Here's what you'll need for this easy budget-friendly cookie recipe!
BUTTER – 2 cups unsalted butter (4 sticks), softened
SUGAR – 1 cup granulated sugar
VANILLA – 1 teaspoon vanilla extract
FLOUR – 3 ½ cups all-purpose flour
POTATO CHIPS – 1 ½ cups crushed potato chips