The Best Sugar Cookie Frosting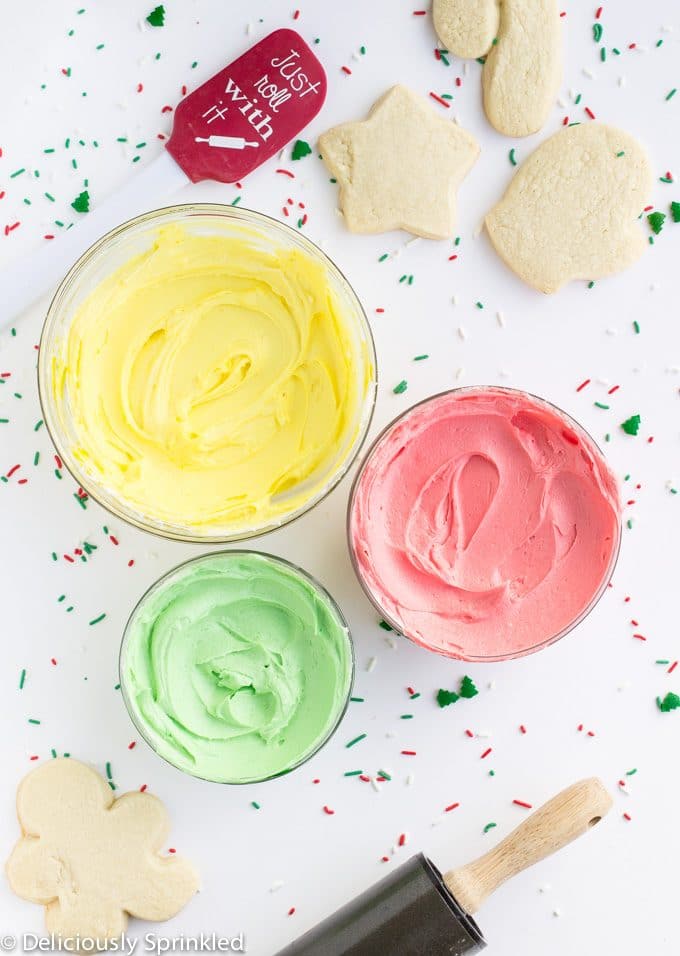 You'll never need another frosting recipe, this is the BEST frosting for cookies EVER!
Happy Thanksgiving Week!
I know you're probably trying to get ready and making all the delicious Thanksgiving recipes like mashed potatoes, glazed carrots, and mac & cheese but once Thanksgiving is over, it's all about Christmas.
I love Christmas, it's my favorite time of year.
One of my favorite things to do during Christmas makes to make cookies…a TON of cookies but although I have a ton of different cookie recipes.
I have only ONE Sugar Cookie Frosting that I love and it can be used on all kinds of cookies, not just sugar cookies.
It's easy to make, super creamy and it actually TASTES amazing.
This frosting hardens just slightly but when you bit into the cookie is still soft & creamy…I told you it was the BEST FROSTING.
So this holiday season or any time of year, this is the only frosting recipe you will ever need.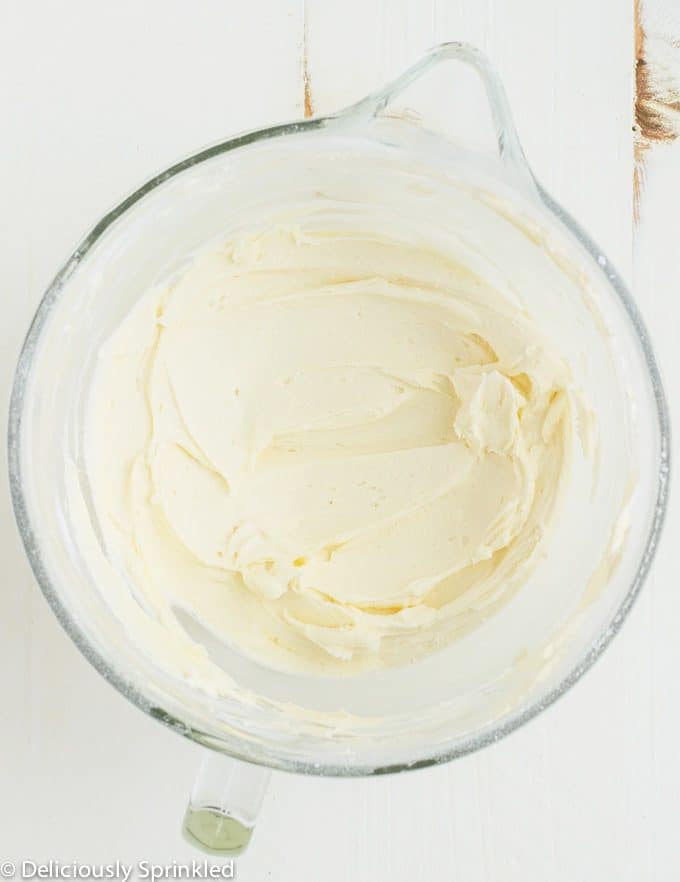 SUGAR COOKIE FROSTING INGREDIENTS
● POWDERED SUGAR: 4 cups powdered sugar.
● SHORTENING: 1 cup shortening, I like to use the butter flavored shortening.
● HEAVY WHIPPING CREAM: 5 Tablespoons heavy whipping cream.
● VANILLA EXTRACT: 1 teaspoon vanilla extract.
● SALT: just a pinch of salt.
● FOOD COLORING: any colored food color or just keep it white.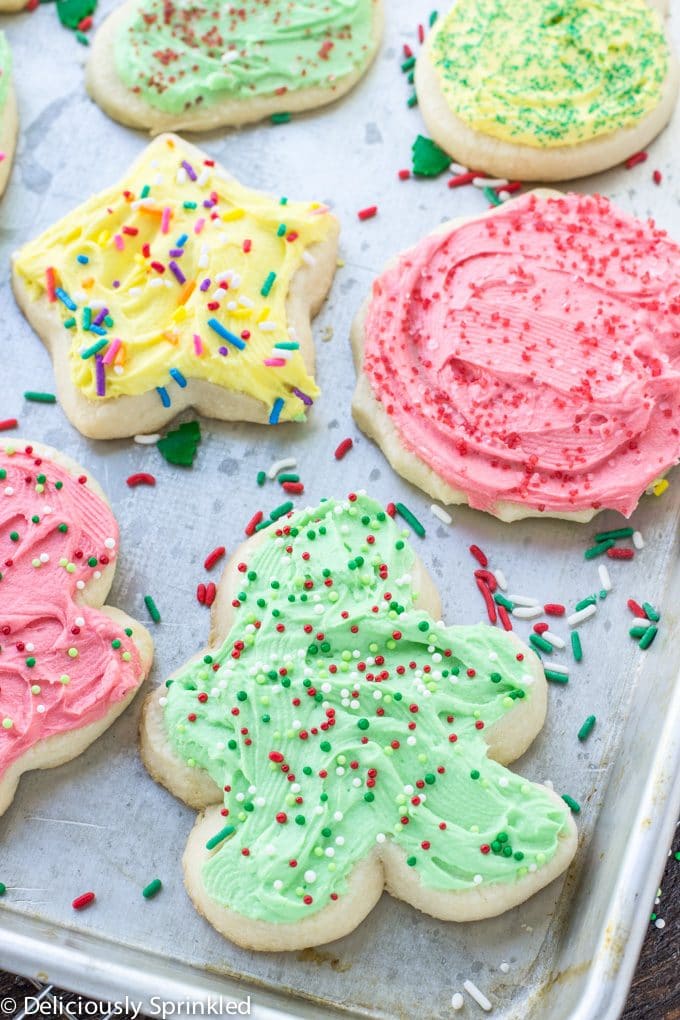 HOW TO MAKE SUGAR COOKIE FROSTING
To make this sugar cookie frosting, simply:
STEP 1: In a large bowl, mix together powdered sugar, shortening, heavy whipping cream, vanilla extract, and salt until smooth. Color with food coloring if desired.
STEP 2: Frost cookies.
ADDITIONAL FROSTING TIPS
CAN I USE BUTTER INSTEAD OF SHORTENING?: YES! If you would rather use butter instead of shortening, you can but make sure your butter is SUPER SOFT. If the butter is not softened the frosting will end up being filled with "chunky" butter pieces…gross!
HEAVY WHIPPING CREAM: If you don't want to use heavy whipping cream, you can use whole milk instead. If you use 2% or non-fat milk, the frosting consistency will be much thinner and will have less of that creamy delicious frosting taste.
MAKE IT AHEAD OF TIME: If you want to make the frosting ahead of time, no problem. You can place the frosting in the fridge up to 2 days. Once you're ready to frost your cookies, let the frosting come to room temperature, mix and decorate.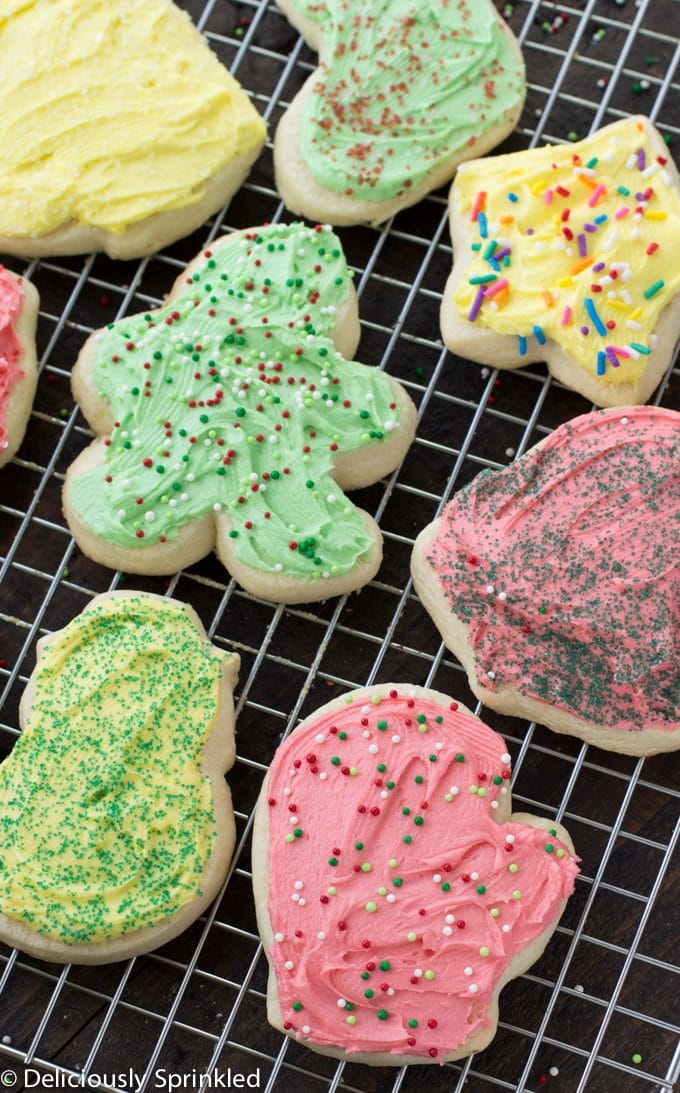 BAKING TOOLS NEEDED
MIXER: I love my KitchenAid Mixer, I use it for everything. Makes baking so much easier!
MIXING BOWLS: I love these mixing bowls and they have small sizes perfect for decorating cookies with different frosting colors.
ICING SPATULA: Makes frosting cookies SO MUCH easier!
TRY THESE COOKIE RECIPES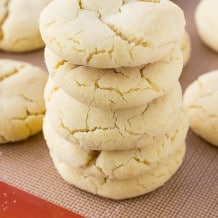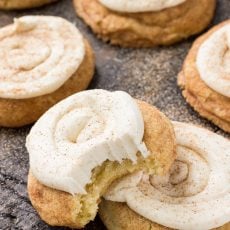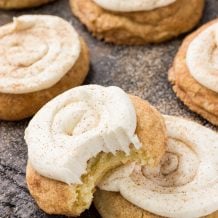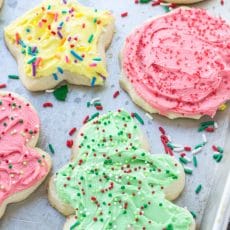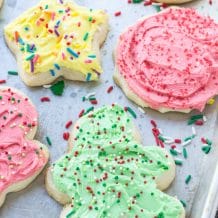 CONNECT WITH DELICIOUSLY SPRINKLED
FOLLOW US ON SOCIAL MEDIA, SO YOU NEVER MISS A RECIPE
FACEBOOK | INSTAGRAM | PINTEREST | TWITTER
GET EASY-TO-MAKE RECIPES AND MORE…STRAIGHT TO YOUR EMAIL!
RATE THIS RECIPE
IF YOU MADE THIS RECIPE & LOVED IT!
PLEASE GIVE IT A 5 STAR RATING IN THE RECIPE BELOW!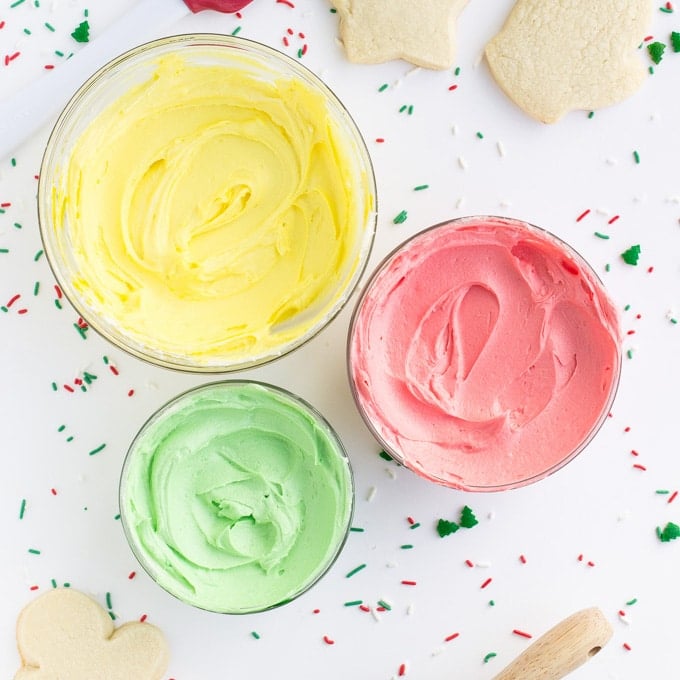 Yield: 4 cups
The Best Sugar Cookie Frosting
Prep Time 5 minutes
Total Time 5 minutes
Ingredients
4 cups powdered sugar
1 cup butter flavored shortening
5 tablespoons heavy whipping cream
1 teaspoon vanilla extract
pinch of salt
food coloring
Instructions
In a large bowl, mix together powdered sugar, shortening, creamer, vanilla extract and salt until smooth. Color with food coloring if desired.
Frost cookies.
Notes
BUTTER INSTEAD OF SHORTENING: You can use 1 cup (2 sticks) of unsalted butter. Just make sure your butter is softened to room temperature before making the frosting.
SHARE IT ON INSTAGRAM
WE LOVE SEEING WHAT YOU MAKE.
SHARE IT ON INSTAGRAM AND TAG US IN YOUR PHOTO!
USE HASHTAG #DELICIOUSLYSPRINKLED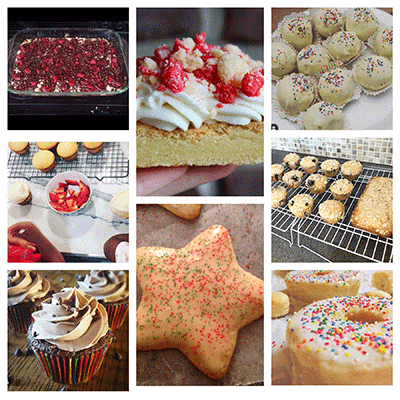 PIN IT!
CLICK THE LINK BELOW TO PIN THIS RECIPE FOR LATER!
FOLLOW US ON PINTEREST!

Some of the links above are affiliate links, which pay me a small commission for recommending my favorite products at no extra cost to you! Thank you for supporting Deliciously Sprinkled.