The Best Sugar Cookie Frosting
You'll never need another frosting recipe, this is the BEST frosting for cookies EVER!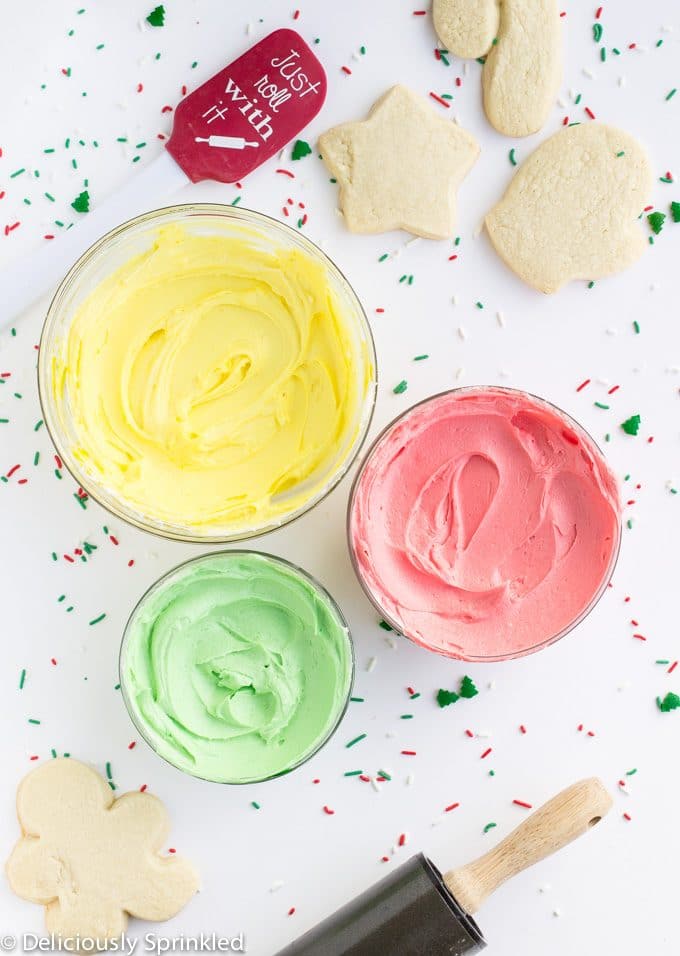 Happy Thanksgiving Week!
I know your probably trying to get ready and making all the delicious Thanksgiving recipes like mashed potatoes, glazed carrots and mac & cheese but once Thanksgiving is over, it's all about Christmas.
I love Christmas, it's my favorite time of year. One of my favorite things to do during Christmas is make to make cookies…a TON of cookies but although I have a ton of different cookie recipes, I have only ONE Sugar Cookie Frosting that I love and it can be used on all kinds of cookies, not just sugar cookies.
It's easy to make, super creamy and it actually TASTES amazing. This frosting hardens just slightly but when you bit into the cookie it still  soft & creamy…I told you it was the BEST FROSTING. So this holiday season or anytime of year, this is the only frosting recipe you will ever need.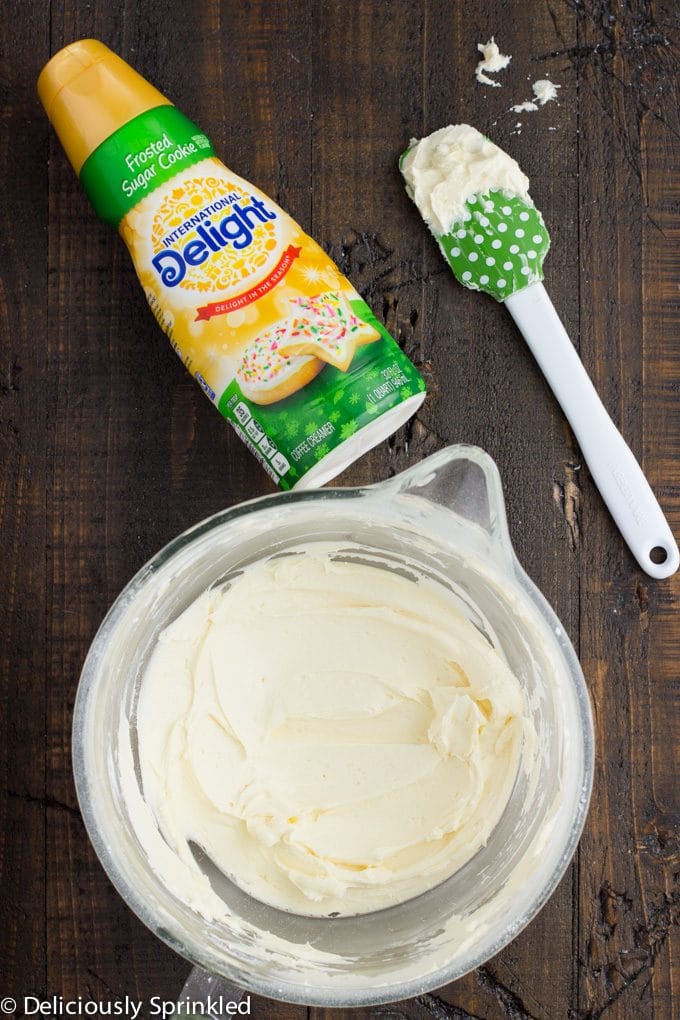 SUGAR COOKIE FROSTING INGREDIENTS
✓ POWDERED SUGAR
✓ SHORTENING
✓ INTERNATIONAL DELIGHT FROSTED SUGAR COOKIE CREAMER
 ✓ VANILLA EXTRACT
✓ SALT
✓ FOOD COLORING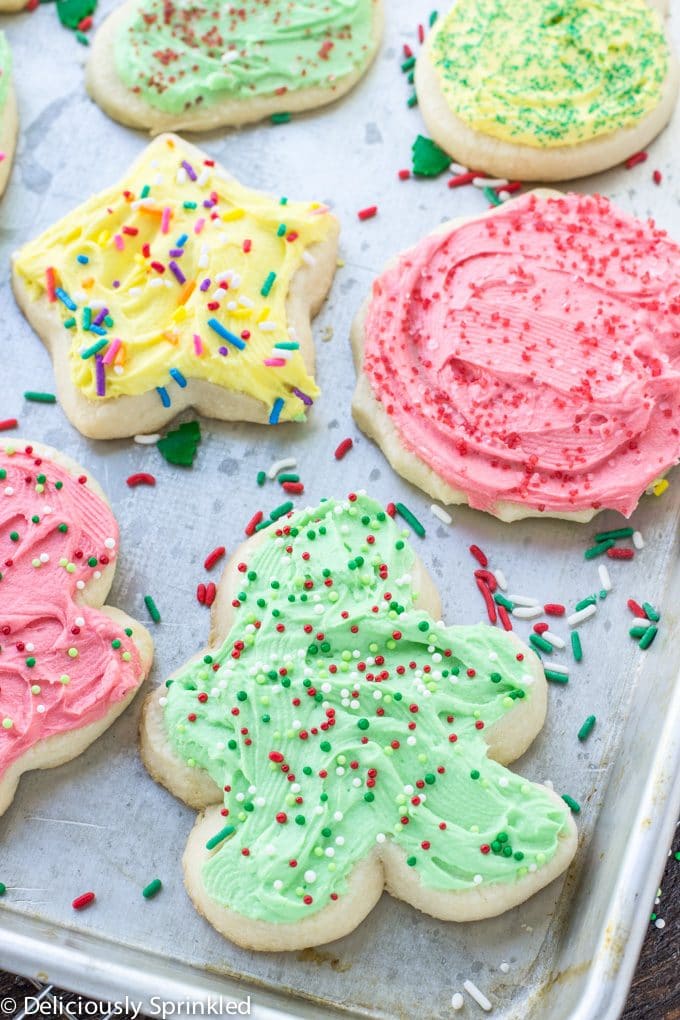 HOW TO MAKE SUGAR COOKIE FROSTING
CAN I USE BUTTER INSTEAD OF SHORTENING?: YES! If you would rather use butter instead of shortening, you can but make sure your butter is SUPER SOFT. If the butter is not softened the frosting will end up being filled with "chunky" butter pieces…gross!
INTERNATIONAL DELIGHT CREAMER: During the holiday season, I love using the International Delight Frosted Sugar Cookie flavored creamer instead of heavy whipping cream. It gives the frosting an added vanilla-ish flavor, it truly makes the BEST FROSTING…I wish I could the sugar cookie cream year round.
MAKE IT AHEAD OF TIME: If you want to make the frosting ahead of time, no problem. You can place the frosting in the fridge up to 2 days. Once your ready to frost your cookies, let the frosting come to room temperature, mix and decorate.
TRY THESE COOKIE RECIPES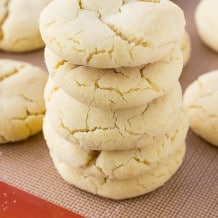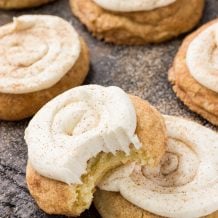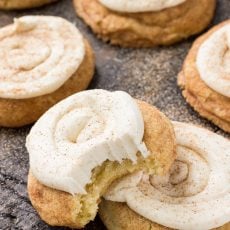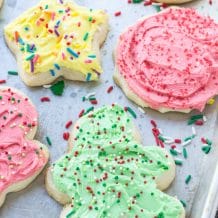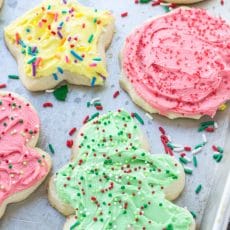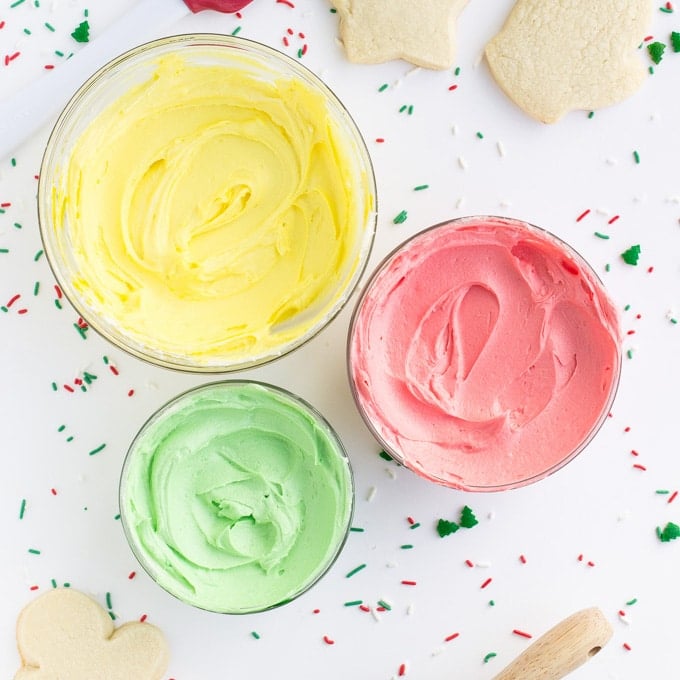 Yield: 4 cups
The Best Sugar Cookie Frosting
Prep Time 5 minutes
Total Time 5 minutes
Ingredients
4 cups powdered sugar
1 cup butter flavored shortening
5 tablespoons International Delight Frosted Sugar Cookie Creamer
1 teaspoon vanilla extract
pinch of salt
food coloring
Instructions
STEP 1: In a large bowl, mix together powdered sugar, shortening, creamer, vanilla extract and salt until smooth. Color with food coloring if desired.
STEP 2: Frost cookies.
NOTES:
Notes
BUTTER INSTEAD OF SHORTENING: You can use 1 cup (2 sticks) of unsalted butter. Just make sure your butter is softened to room temperature before making the frosting.
HEAVY WHIPPING CREAM: You could use heavy whipping cream instead of the creamer.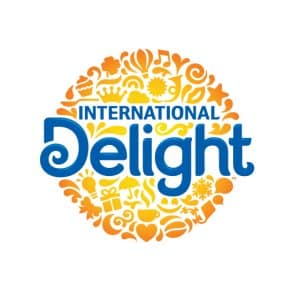 International Delight Hashtag: #CreamerNation
This is a sponsored conversation written by me on behalf of International Delight. The opinions and text are all mine.