Party Punch
This Party Punch is perfect to quench the thirst of all your party guests!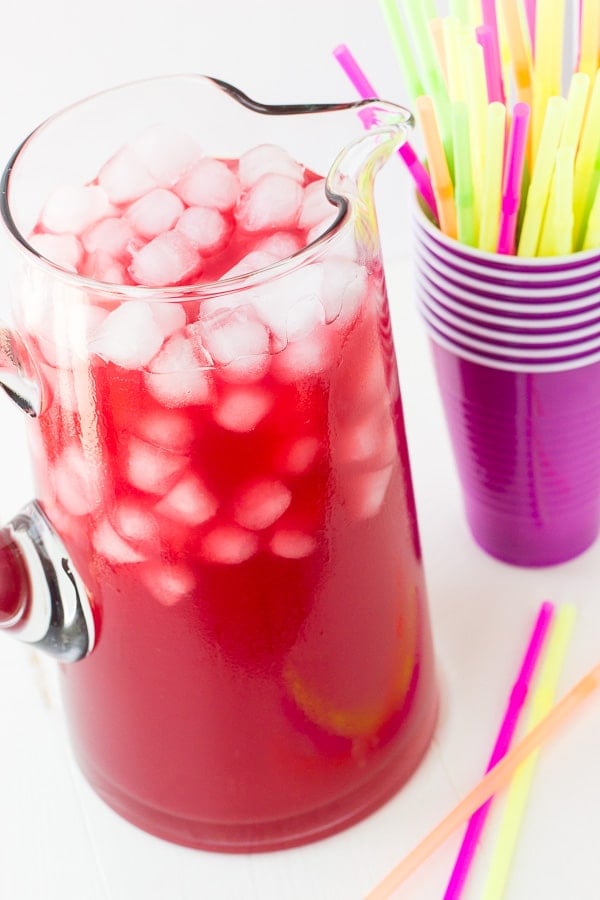 Everyone loves a good party, right?
But sometimes, it can be hard to figure out exactly what to serve for all the varying guests in attendance.
One thing I know for certain? Party guests love good flavor paired with having a good time!
If you are on the hunt for a Party Punch that is certain to be a hit, this is the punch recipe for you!
Packed full of juice, lemonade and a bit of soda, this Party Punch hits all the flavor taste buds.
But one aspect that I love without a doubt?
It takes less than 10 minutes to make!
When you're already rushing around finalizing all those last-minute details before the party starts, who has time for anything else?
Breathe easy knowing that the drink portion of your party is covered with ease with this super simple Party Punch.
As a matter of fact, it's so simple, that you can have anyone in your family help in making this as well.
Just one batch serves anywhere from 40-80 people, depending on cup size.
Rest easy knowing that you've got the beverage portion of your party planned and ready with this delicious Party Punch!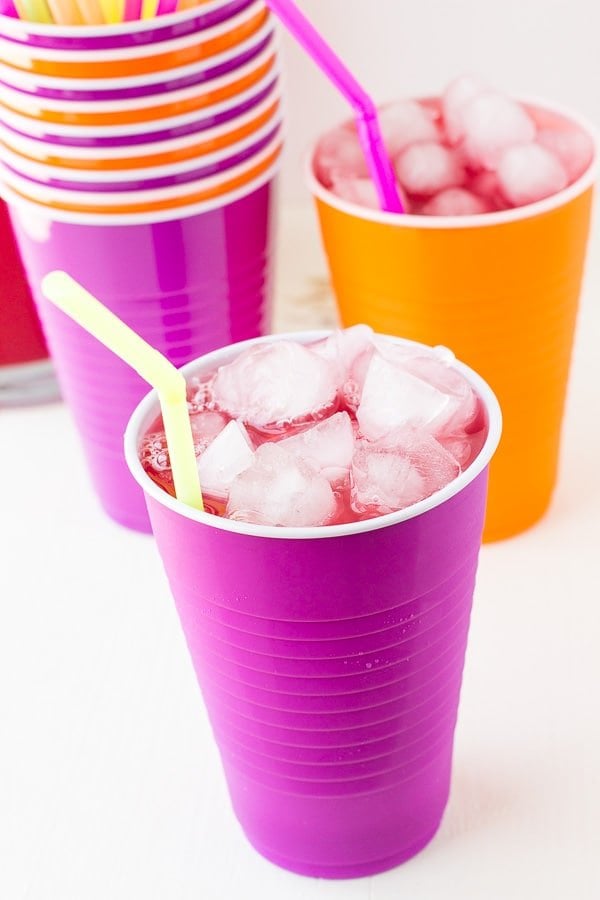 HOW TO MAKE PUNCH FOR A PARTY
MIX IT IN A BIG TUB: When I make this punch, it's easiest if you mix the punch in a big plastic storage containers. Or if you have on of those drink coolers that they use for sporting events, that would work perfect too!
ADD ALCOHOL: This party punch is excellent without alcohol but it's even more fun with it. I've added vodka, rum, and tequila…the options are endless. CHEERS!
MAKE IT & FREEZE IT: If I want to make this ahead of time for a party, I'll make it in the plastic storage container and then fill empty gallon milk jugs with the party punch. Put them in the freezer and take them out a day before the party. This also works great if it's SUPER HOT the day of your party, you can take them out when they are still semi-frozen and they will stay cold.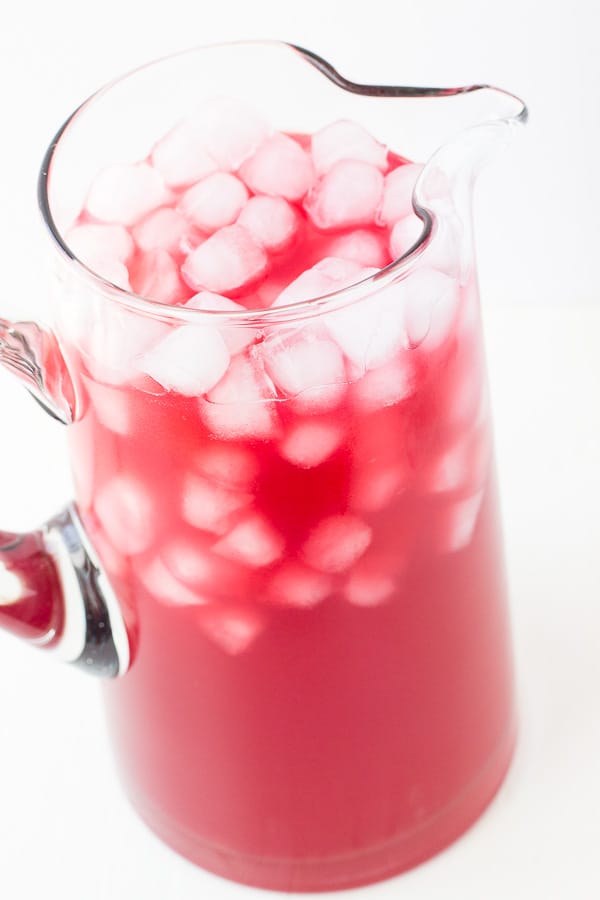 MORE DRINK RECIPES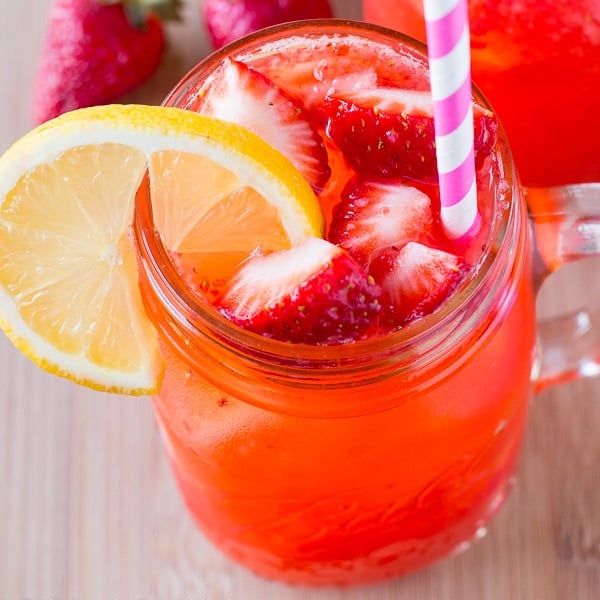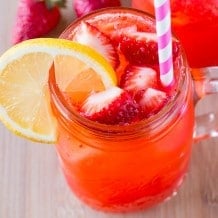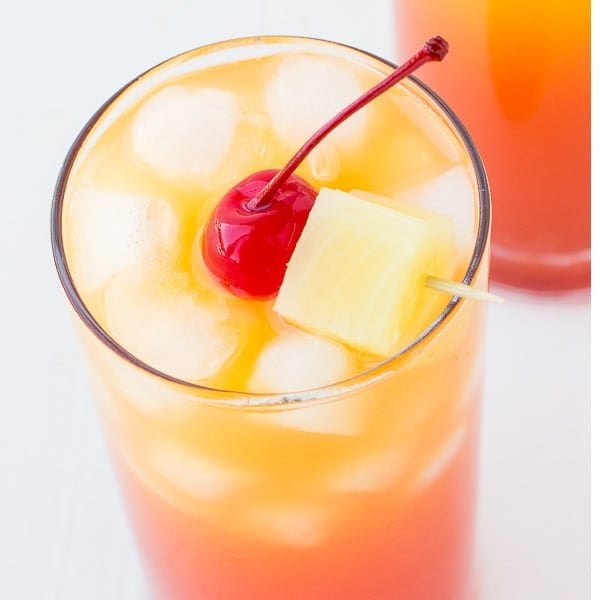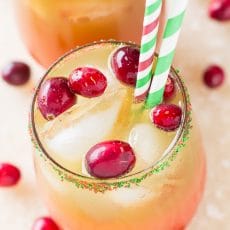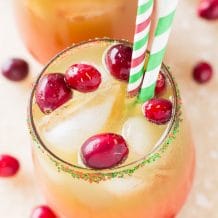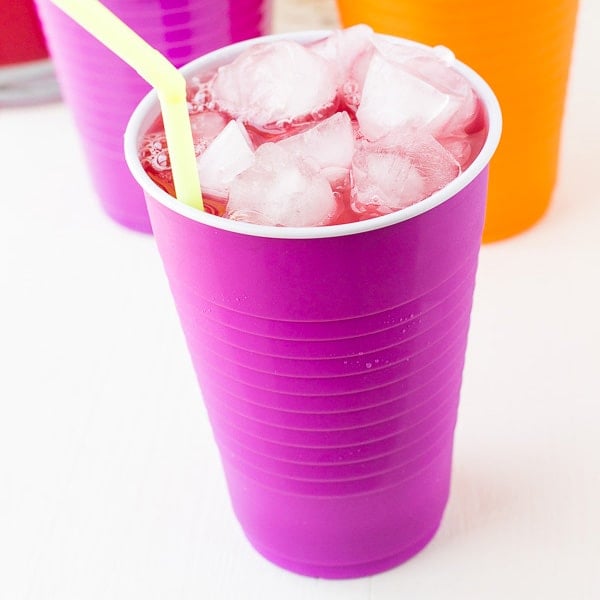 Yield: Serves 40-80
Party Punch
Prep Time 10 minutes
Total Time 10 minutes
Ingredients
4 (6 oz.) cans  frozen lemonade concentrate
4 (6oz.) cans frozen orange juice concentrate
1 pint cranberry juice
1 gallon Hawaiian punch
1 can (6 oz.) frozen grape juice contentrate
17 cups of water
3 (1 liter) gingerale or sprite soda
Instructions
In a large cooler or plastic tub, mix all the ingredients together. Stir until all frozen concentrate's are melted.
Serve over ice.