Strawberry Shortcake Trifle Cups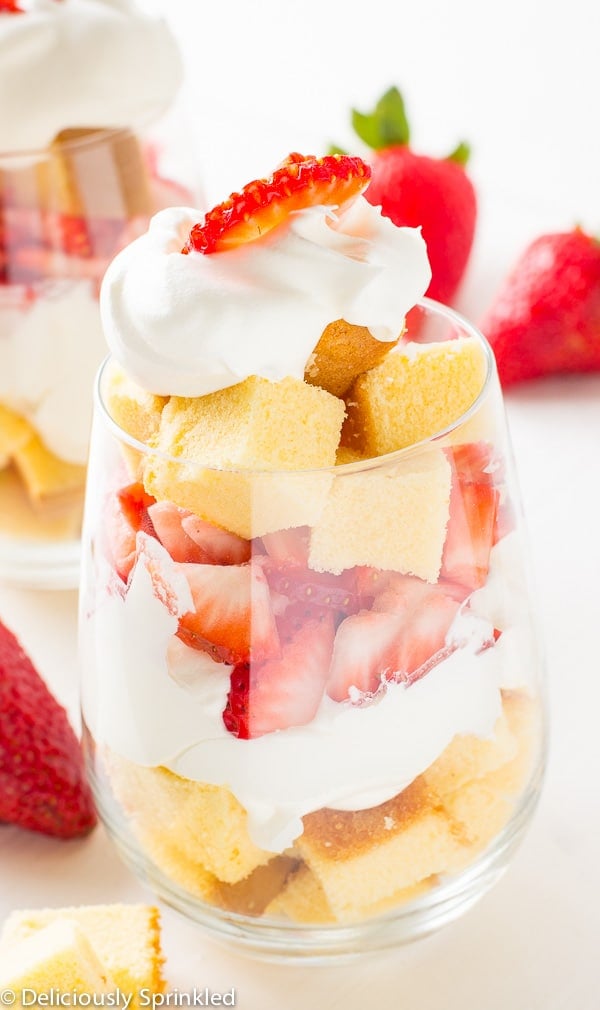 The weather is starting to get warmer and that means time to give the oven a break. I love making these Strawberry Shortcake Trifle Cups during the warmer months because not only are they no-bake but they make the perfect dessert for a backyard BBQ.
To make these Strawberry Shortcake Trifle Cups all you need is Sara Lee® All Butter Pound Cake which I got at Walmart in the frozen section. I love using pound cake because it always makes a delicious dessert that brings my family together. Lastly,  you will need fresh strawberries and whipped topping. And that's it!
These Strawberry Shortcake Trifle Cups are super simple to make but oh so delicious…and the best part is that they look "fancy" but without all the work which means more time spending time with family & friends. ♥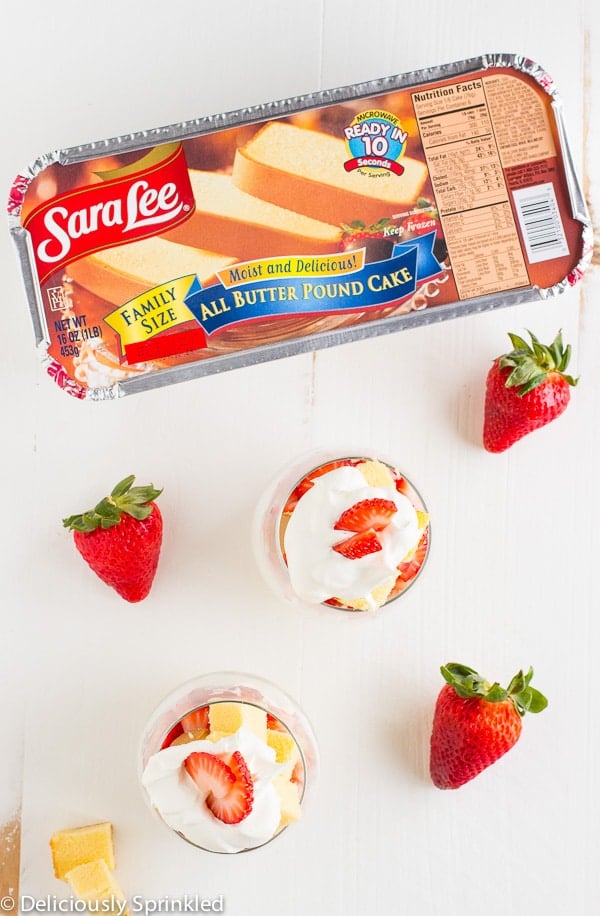 5 REASONS WHY I LOVE SARA LEE® POUND CAKE:
✓ FIRST THINGS FIRST, OBVIOUSLY THE POUND CAKE HAS A DELICIOUS TEXTURE AND RICH FLAVOR.
✓ IT'S MADE WITH THE FINEST BUTTER AND WHOLE EGGS.
✓ IT'S ALWAYS SEASONABLE AND A PERFECT SWEET TREAT TO SERVE TO MY FAMILY & FRIENDS.
✓ IT TASTES GREAT SERVED ALONE OR TOPPED WITH STRAWBERRIES & WHIPPED TOPPING! 😉
✓ AND FINALLY, IT THAWS IN 10 SECONDS IN THE MICROWAVE PER SLICE.
STEP-BY-STEP GUIDE ON HOW TO MAKE THESE STRAWBERRY SHORTCAKE TRIFLE CUPS: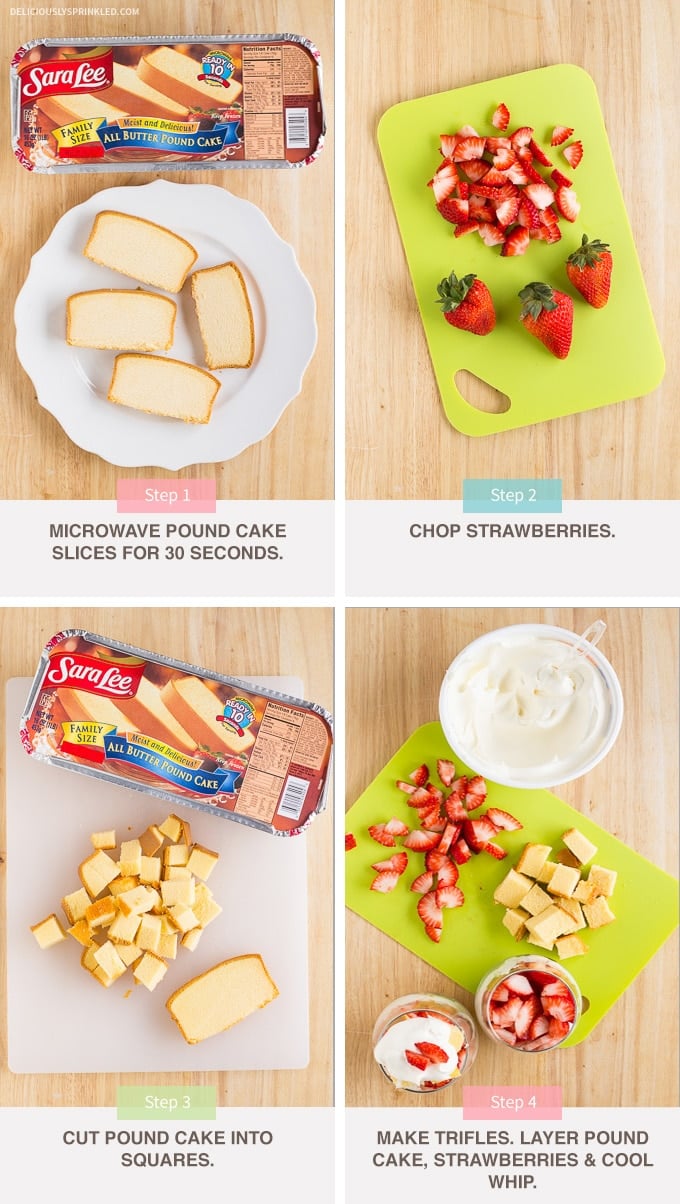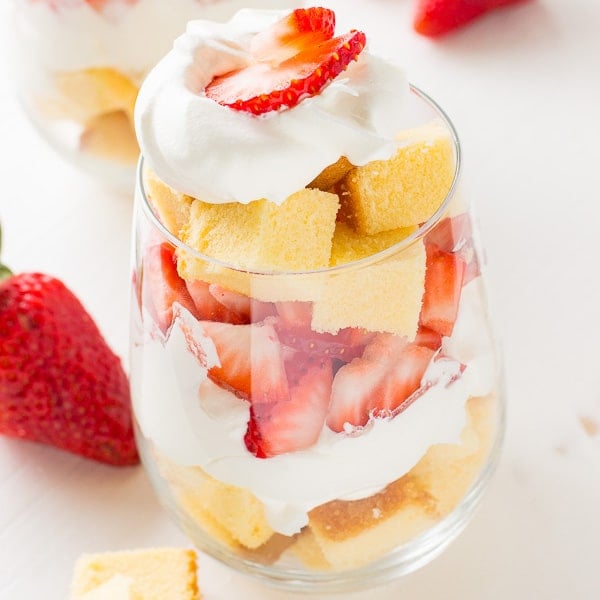 Yield: 6 Trifle Cups
Strawberry Shortcake Trifle Cups
Prep Time 5 minutes
Total Time 5 minutes
Ingredients
1 Sara Lee® All Butter Pound Cake
2 cups fresh strawberries, chopped
1 tub Cool Whip topping
Instructions
STEP 1: Slice pound cake and place on a microwavable plate. Microwave slices for 30 seconds.
STEP 2: Chop fresh strawberries.
STEP 3: Cut pound cake slices into cubes.
STEP 4: Layer with pound cake, cool whip, strawberries, pound cake and top with more cool whip topped with some chopped strawberries.
NOTES:
Notes
*STORE: Store leftover trifle cups in the refrigerator for 1-2 days.