No-Bake Strawberry & Cream Pie
This No-Bake Strawberry and Cream Pie is a light, refreshing and easy to make pie, filled with fresh strawberries!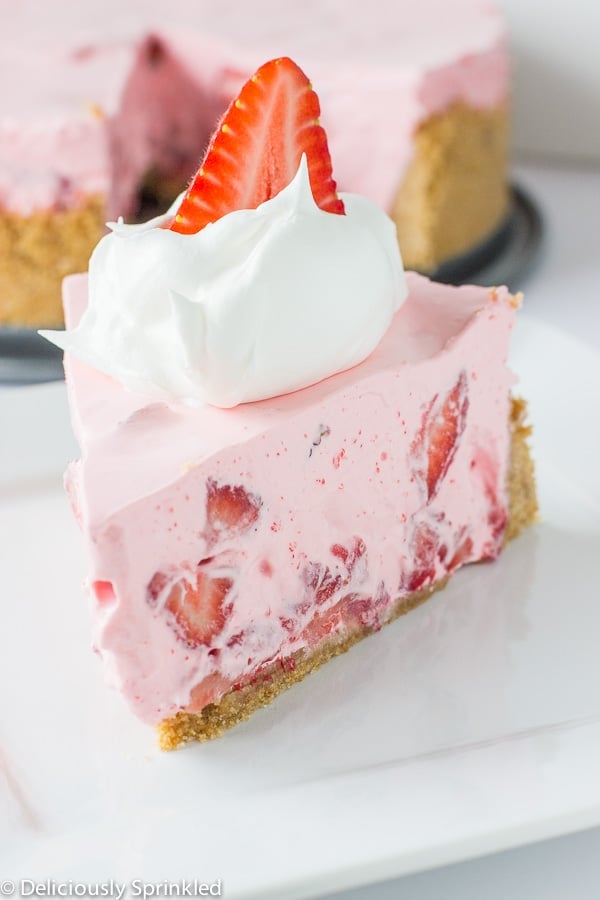 This No-Bake Strawberry & Cream Pie is a family favorite around our house.
It's light, it's refreshing, and you don't even have to turn on your oven to make this pie.
The graham cracker crust has a hint of cinnamon, which makes this pie even more delicious. The hardest part about making this pie is waiting for it to set in the fridge.
If you want, you can also add in some fresh blueberries as well, which makes a perfect red, white, and blue dessert for your Memorial Day or 4th of July BBQ's.
Enjoy & have a fun, safe Memorial Day weekend!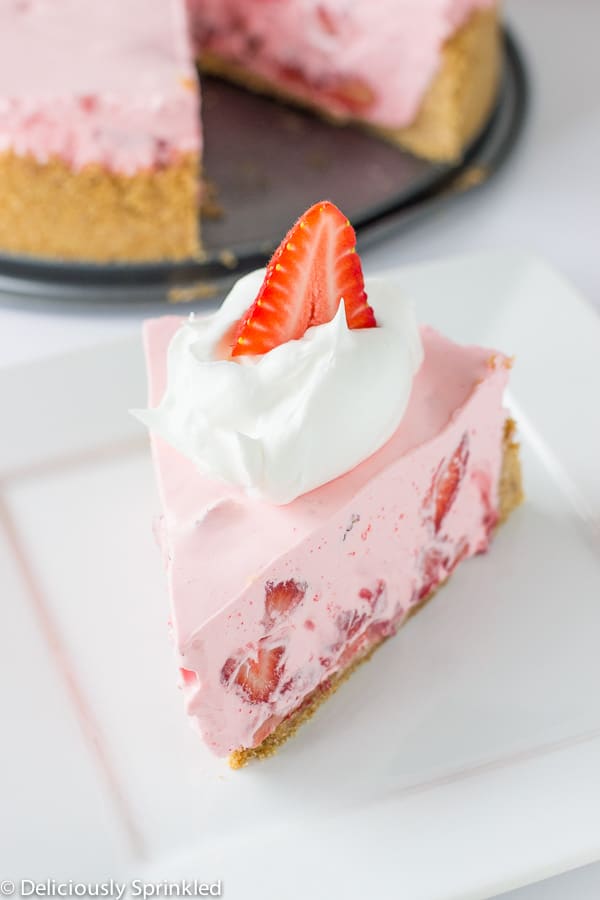 HOW TO MAKE NO BAKE PIE
GRAHAM CRACKER CRUST: For the crust, I like to use a 1/2 cup measuring cup to pack down the crust into the pan, it makes it super easy. Also, the key to a great no-bake graham cracker crust is letting it refrigerate for at least 30 minutes before topping it with the pie filling.
ADD MORE FRUIT:  If you want you can add fresh blueberries, I like to add about 1 cup of blueberries to the sliced strawberries before mixing the fruit into the pie filling mixture.
 PIE NOT SETTING: I have received some comments from people that the pie is not setting.
Here is a TIP: Add the hot water to the gelatin and let it dissolve, then add your cold water and ice cubes, let it sit for about 10 MINUTES to let it thicken slightly before you add the cool whip otherwise it won't set up and it will be runny/soupy. ♥
CHILLING TIME: It's super important to allow at least 6 hours for this pie to set in the refrigerator before serving. But trust me, it will be worth the wait!

MORE NO-BAKE RECIPES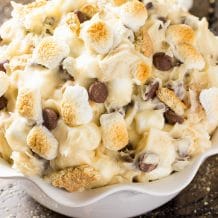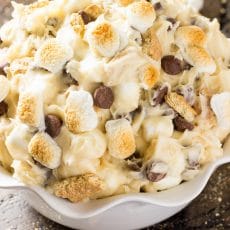 STRAWBERRY SHORTCAKE TRIFLE CUPS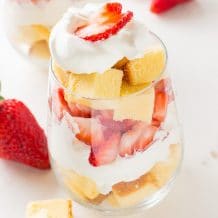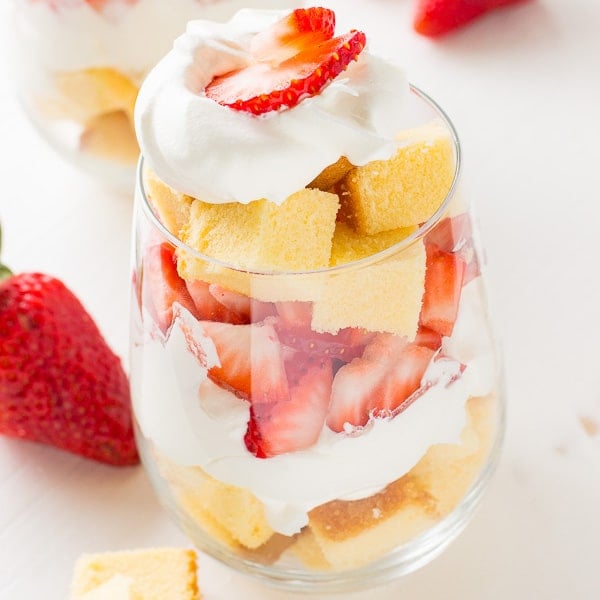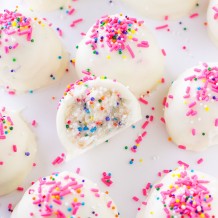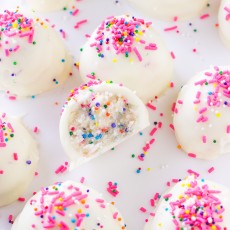 No-Bake Strawberry & Cream Pie
Yield: Serves 8
Prep Time: 10 minutes
Total Time: 6 hours & 10 minutes
Ingredients:
Graham Cracker Crust:
1½ cups graham cracker crumbs
⅓ cup granulated sugar
2 teaspoons ground cinnamon
⅓ cup butter, melted
Strawberry Pie Filing:
1 (3 oz.) package strawberry jello
⅔ cup boiling water
½ cup cold water
½ cup ice cubes
1 (8 oz.) container Cool Whip topping
4 cups fresh strawberries, sliced
Directions:
STEP 1: Using a food processor, pulse graham crackers until crumbly. Mix in sugar, ground cinnamon and melted butter until crust forms.
STEP 2: Press graham cracker crust into a 9-inch spring-form pan. Place pie crust in refrigerator.
STEP 3: In a large bowl, add boiling water and gelatin powder. Whisk gelatin powder until completely dissolved.Then, add ½ cup cold water and ½ cup ice cubes, whisk until gelatin is slightly thickened. TIP: Let the gelatin mixture sit for 10 minutes to thicken slightly before you add the cool whip otherwise it won't set up.
STEP 4: Add cool whip topping to gelatin mixture and whisk together until light and fluffy. Stir in sliced strawberries. Refrigerate for 30 minutes or until mixture has thickened.
STEP 5: Add strawberry pie filling to pie crust. Refrigerate for up to 6 hours or until firm. Top with cool whip and a slice strawberry.
36 Responses to "No-Bake Strawberry & Cream Pie"
Leave a Comment