Blueberry Smoothie
This Blueberry Smoothie is an easy, on-the-go breakfast smoothie that taste delicious and it's even healthy!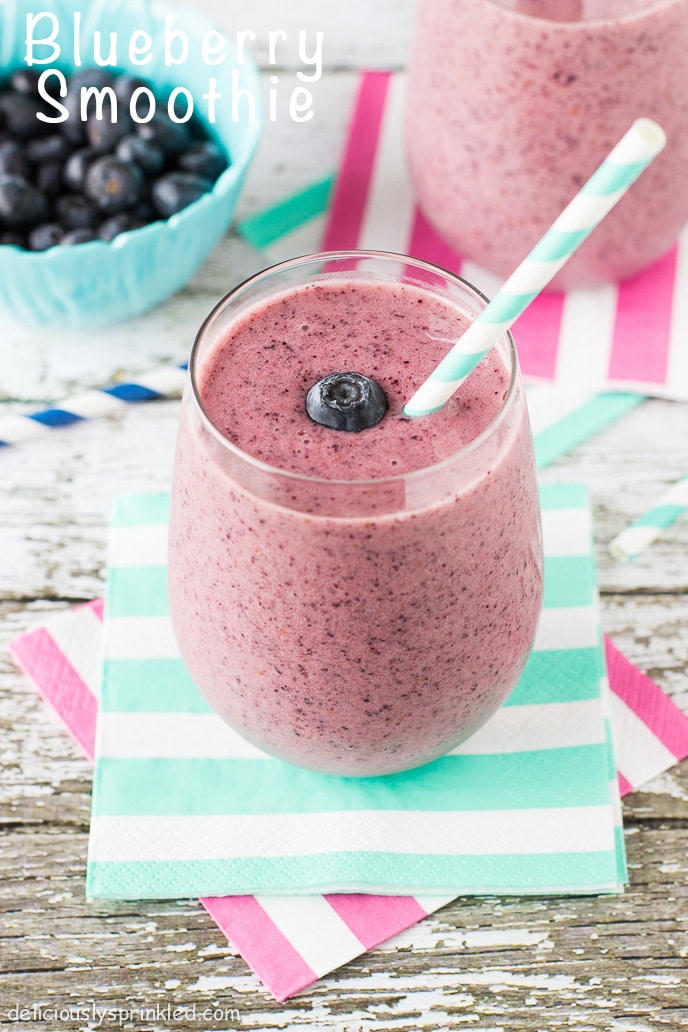 After stuffing my face at the very delicious Mother's day brunch yesterday! I needed to get back on track, so I thought I would share with you the super-healthy Blueberry  Smoothie I made this morning. And it's super simple to make!
I just loved the color of this smoothie and when you start your morning drinking out of a wine tumbler, you know it's going to be a great day!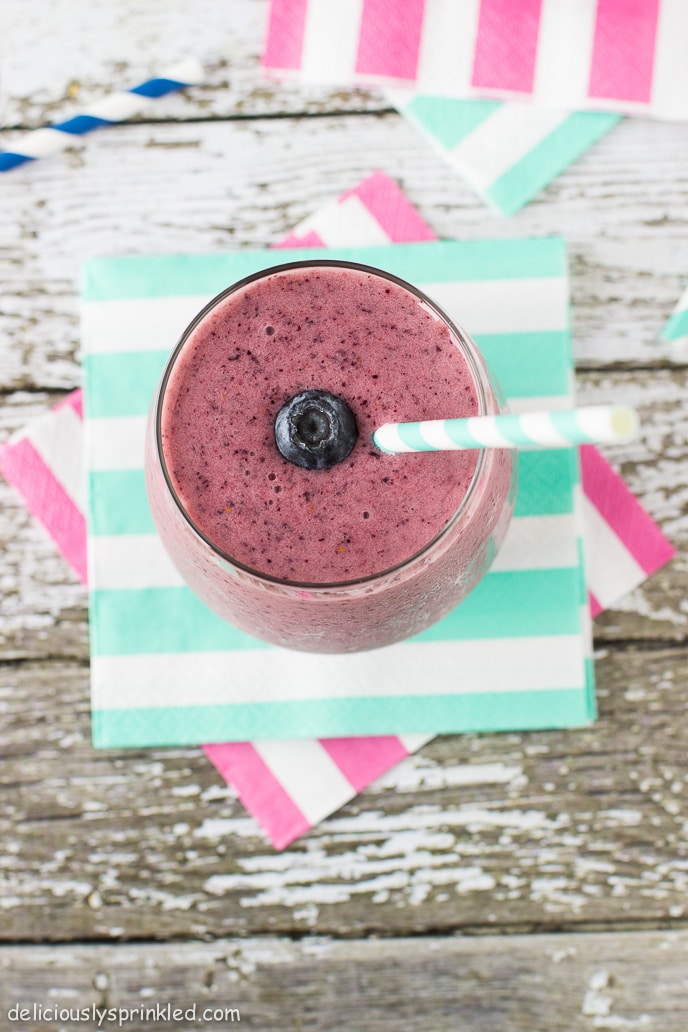 You only need 5 ingredients to make this smoothie, all you need is blueberries, strawberries, bananas, blueberry yogurt and ice. Blend all the ingredients together and you have a delicious breakfast or snack smoothie that will give you an excuse to enjoy a yummy slice of Orange Cream Cake or a Lemon Raspberry Cookie because you started your day out healthy. Right!?
Well that's the way I see it, healthy breakfast = delicious after dinner dessert! 🙂
Here is how to make this delicious Blueberry Smoothie: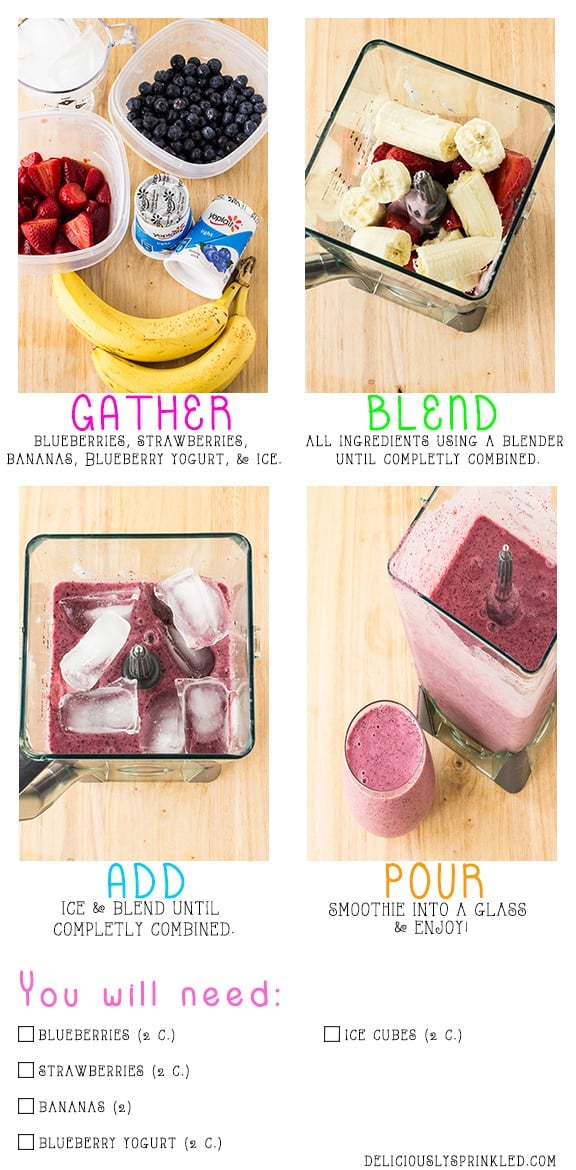 BAKING TIPS
Serve and drink this smoothie immediately. The longer it sits, it will begin to take on an not so appetizing gray color from the blueberry pulp.
If you use frozen blueberries, strawberries and bananas omit ice cubes and add 3/4 cup of milk.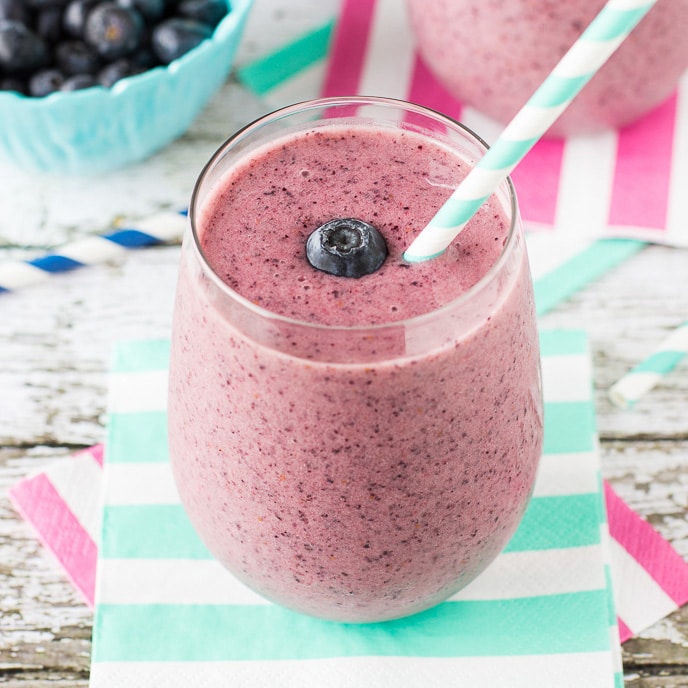 Yield: 3-4 Glasses
Blueberry Smoothie
Additional Time 5 minutes
Total Time 5 minutes
Ingredients
2 cups fresh or frozen blueberries
2 cups fresh or frozen strawberries
2 ripe bananas
2 cups blueberry yogurt
2 cups ice cubes*
Instructions
Place yogurt, blueberries, strawberries, and bananas into blender and blend until only a few small chunks remain.
Add ice cubes and blend again until smooth or desired consistency, scraping sides occasionally.
Pour into glasses, top with a few more blueberries and serve!
Notes
 *If using frozen blueberries, strawberries and bananas omit ice cubes and add 3/4 cup milk.