Orange Banana Smoothie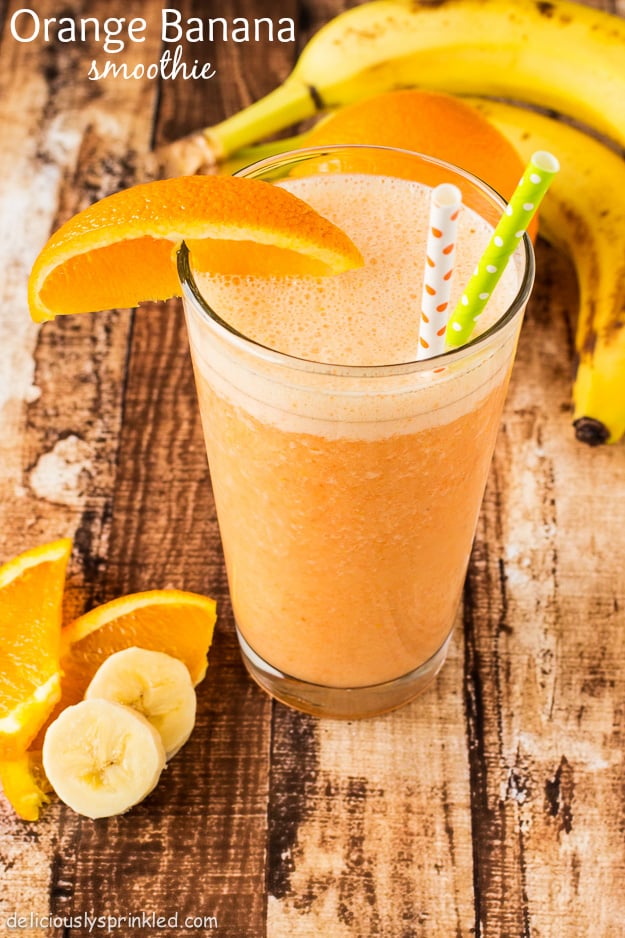 This orange banana smoothie is a creamy citrus blend of oranges, carrots, and bananas for a burst of flavor to start your morning off right! I love smoothies, I make one every morning. Although my all time favorite smoothie is my Strawberry Smoothie, I sometimes like to change it up a bit. And this Orange Banana smoothie is the perfect smoothie to change things up, it's like drinking a glass of sunshine in the morning.
This orange banana smoothie is bursting with flavors of oranges, carrots, and bananas, perfect way to start your day off right. It's so delicious, it might be my new second favorite smoothie!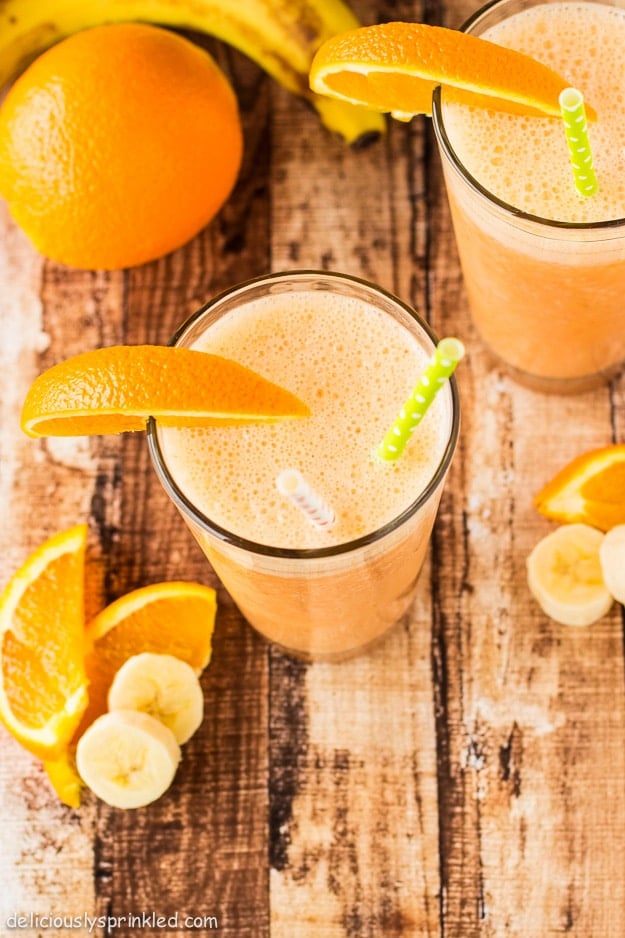 JUST SOME SMOOTHIE MAKING TIPS:
✓ USE FROZEN FRUIT: I like to use frozen bananas instead of ice cubes in my smoothies. And to make it super easy, I just buy the frozen bananas in the frozen section of my grocery store, because I'm all about making things quicker and easier. If you don't have frozen bananas, you can use 2 ripe bananas and add 1 cup of ice cubes instead.
✓ FILL UP YOUR BLENDER: When putting the ingredients in your blender, layer the ingredients softest to hardest (frozen). So for this orange smoothie, add the orange juice, greens, yogurt, and honey first. Then add the frozen bananas and carrots. Lastly, top with the orange zest.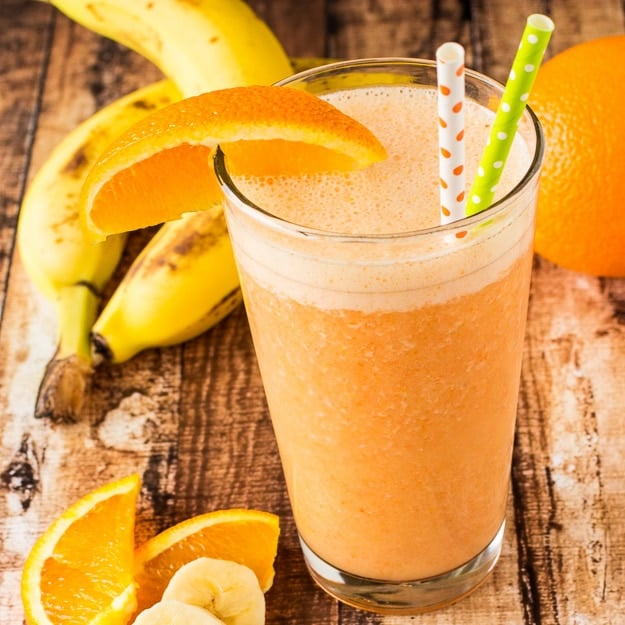 Yield: Serves 2-4
Orange Banana Smoothie
Prep Time 5 minutes
Total Time 5 minutes
Ingredients
2 cups of orange juice
zest of one orange
1 cup bananas, frozen
1 ½ cups carrots
1 cup greek vanilla yogurt*
1-2 Tablespoons of honey
orange slices, for garnish
Instructions
Place all ingredients into blender (liquid ingredients first).
Blend on high for 2 minutes or until smooth. Scrap down sides and blend for another 30 seconds.
Serve and enjoy!
Notes
*I used vanilla greek yogurt but you can also use plain vanilla yogurt, or orange flavored yogurt.
*Store leftover smoothie covered in the refrigerator for up to 5 days.