Breakfast Energy Smoothie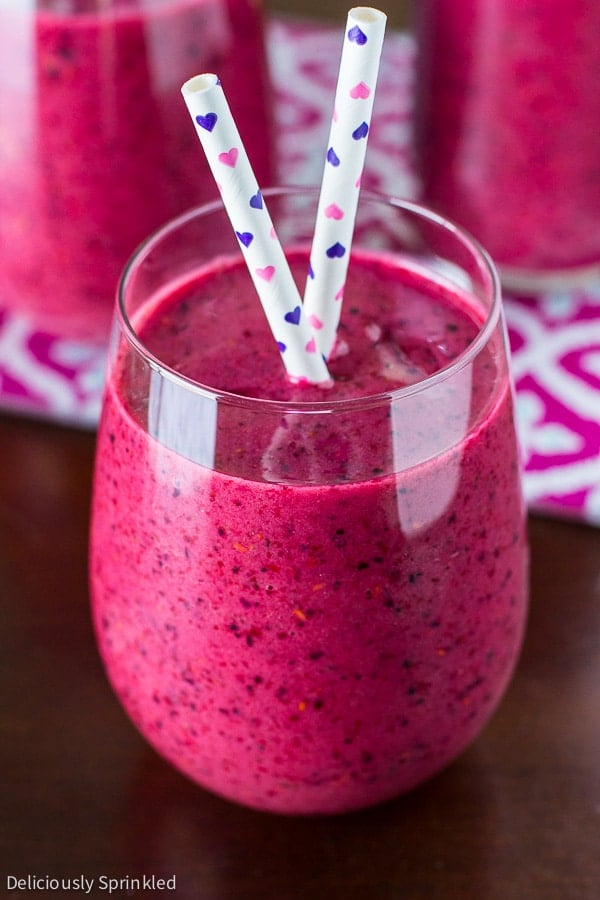 If you are looking for the perfect way to start your day, this Breakfast Energy Smoothie should be on your radar!
Packed full of great ingredients to give you that fuel!
It's no secret that breakfast is the most important meal of the day.
It makes sense, right?
It's the first thing in the morning that you eat, and it burns the entire day to give you those bursts of energy that you need to power through.
While I love the idea of starting off my days with donuts and cake…somedays, I need a bit more substance than that.
And truth be told, I love these Breakfast Energy Smoothies because I can make them on the go as I'm running out the front door to start my day.
Not only do they taste amazing, but they give me the energy to do my best.
I love making up this smoothie and having it in a cup that I can drink as I'm headed to work.
Sitting in traffic and sipping on this delicious smoothie tends to make that morning commute just a little less stressful and enjoyable!
If you are wanting to have a great smoothie option for those days when you just need a little more energy, these Breakfast Energy Smoothie is perfect for you!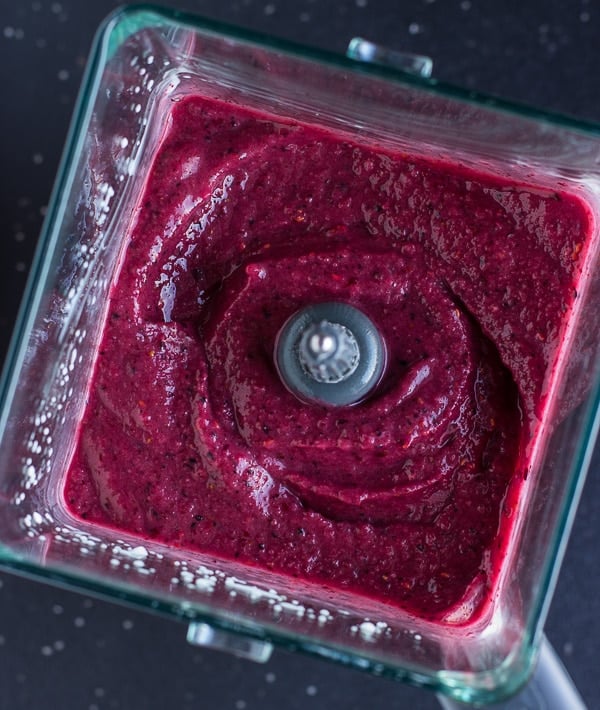 BREAKFAST ENERGY SMOOTHIE INGREDIENTS
To make this smoothie, you will need:
● ORANGE JUICE: two cups of orange juice, you can use your favorite kind of orange juice.
● YOGURT: 1 cup of yogurt, I always have a big tube of vanilla yogurt but you can use any flavored yogurt.
● VANILLA EXTRACT: just a small 1/2 teaspoons of vanilla extract, it really helps to bring out the flavors in the fruit!
● MIXED BERRIES: 2 cups of frozen or fresh mixed berries. I like to buy the frozen mixed berries but you can use any berries you like. Sometimes, I even add a banana.
● ICE CUBES: if you don't use frozen fruit, I would add a handful of ice cubes.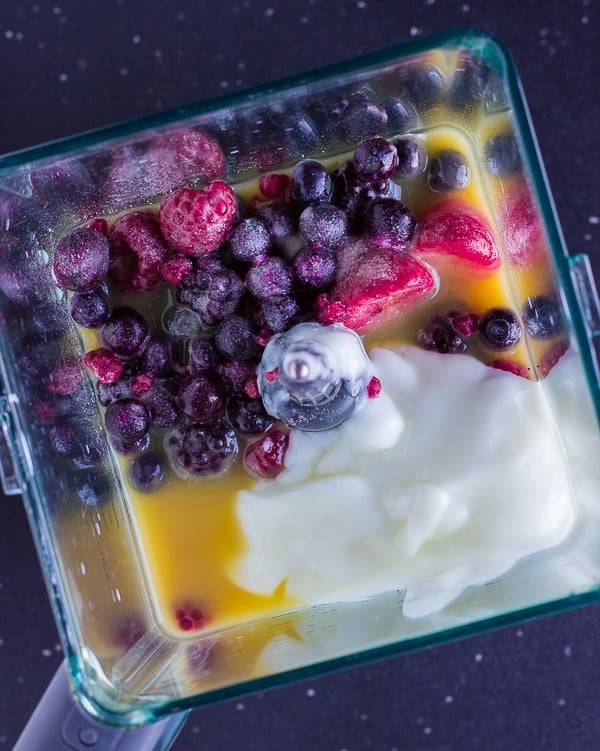 HOW TO MAKE A SMOOTHIE
To make this breakfast energy smoothie, simply:
STEP 1: Place all ingredients into a blender (liquid ingredients first).
STEP 2: Blend on high for 2 minutes or until smooth. Scrap down sides and blend for another 30 seconds.
STEP 3: Serve and enjoy!
ADDITIONAL SMOOTHIE MAKING TIPS
ADD PROTEIN TO KEEP YOU FULL: When I don't have time to make breakfast, I add my favorite protein powder to this smoothie. I love that I can't taste the protein powder (I hate the taste of protein powder) but I know it's there because it keeps me full until lunchtime.
USE FROZEN FRUIT: I like to use frozen fruit instead of ice cubes in my smoothies. For this smoothie, you want to use mixed berries, like blueberries, raspberries, blackberries….these berries give you energy! And to make it super easy, I just buy the chopped frozen mixed berries in the frozen section of my grocery store, because I'm all about making things quicker and easier!
FILL UP YOUR BLENDER: You always want to layer your ingredients softest to hardest (frozen). First, add the orange juice, vanilla extract, and yogurt. Then, add fresh or frozen fruit.
EXTRA SMOOTHIE LEFTOVER? If you have some leftover smoothie, you can put it in the fridge for later. Once you're ready to drink it, I like to add a little extra yogurt to the smoothie to thicken it up again.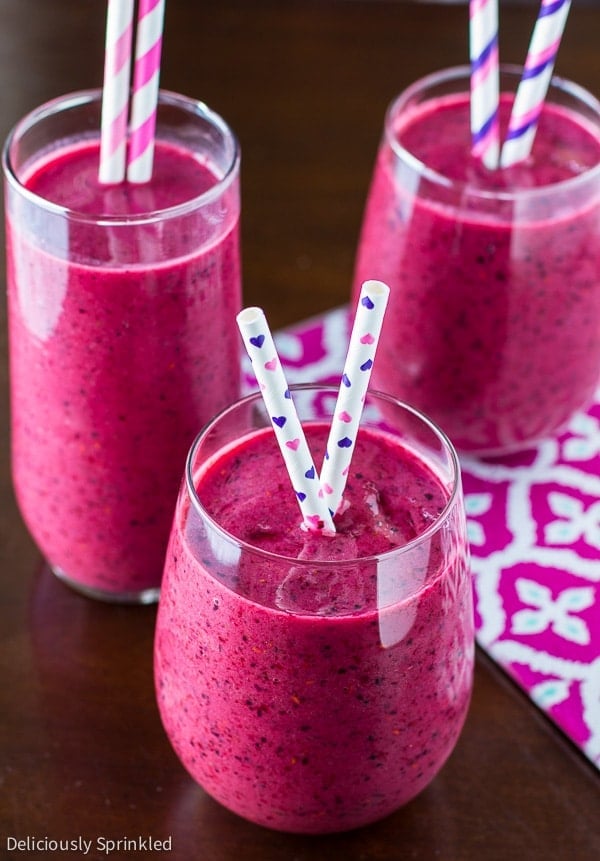 SMOOTHIE MAKING TOOLS
BEST BLENDER FOR MAKING SMOOTHIES: I make smoothies almost every day and I've gone through my share of blenders. Here is the blender I use every day, it's fast and makes the best smoothies. I also liked that it comes with the single serve option because sometimes blending is a hassle because I don't feel like cleaning the pitcher. But with the single serve, it is a lot less hassle to clean, plus there isn't anything wasted because I can make just the right amount. And it has no problems blending ice!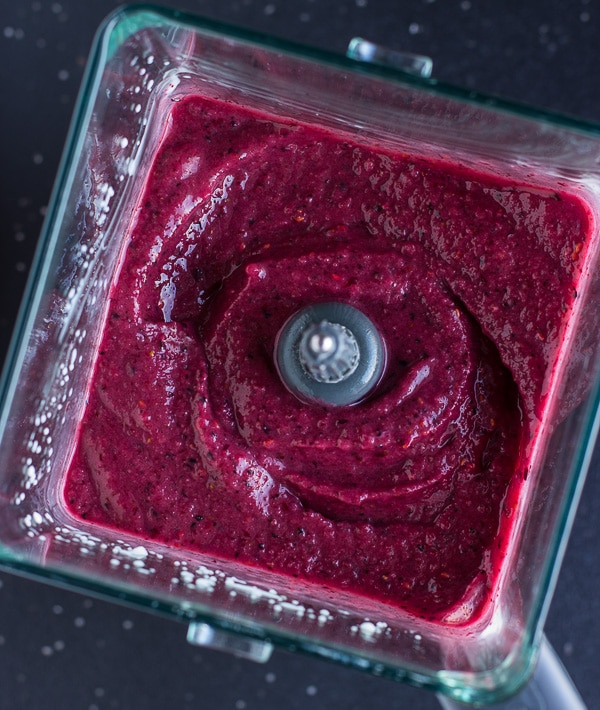 MORE SMOOTHIE RECIPES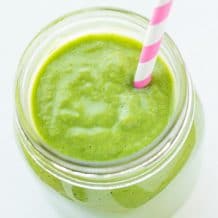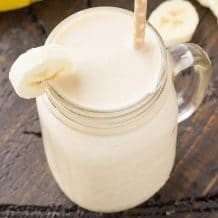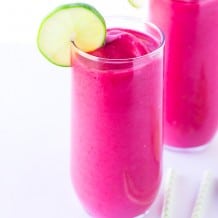 CONNECT WITH DELICIOUSLY SPRINKLED
FOLLOW US ON SOCIAL MEDIA, SO YOU NEVER MISS A RECIPE
FACEBOOK | INSTAGRAM | PINTEREST | TWITTER
GET EASY-TO-MAKE RECIPES AND MORE…STRAIGHT TO YOUR EMAIL!
RATE THIS RECIPE
IF YOU MADE THIS RECIPE & LOVED IT!
PLEASE GIVE IT A 5 STAR RATING IN THE RECIPE BELOW!
Yield: 2-4 Servings
Breakfast Energy Smoothie
Prep Time 5 minutes
Total Time 5 minutes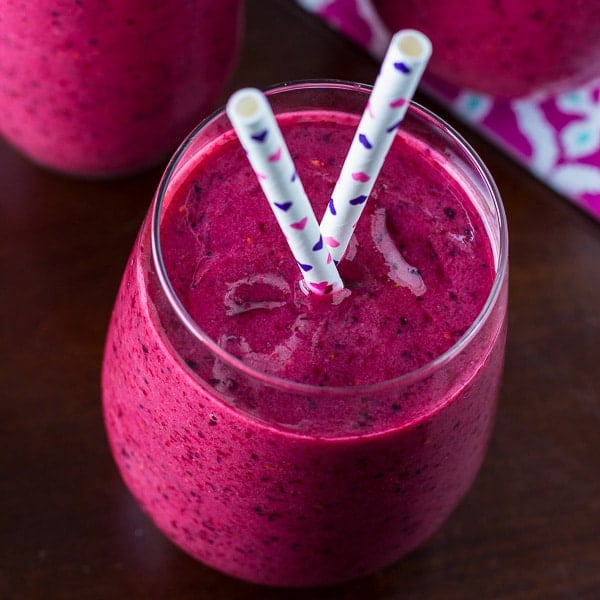 Ingredients
2 cups orange juice
1 cup vanilla yogurt
1/2 teaspoon vanilla extract
2 cups mixed fresh or frozen berries
Instructions
Place all ingredients into blender (liquid ingredients first).
Blend on high for 2 minutes or until smooth. Scrap down sides and blend for another 30 seconds.
Serve and enjoy!
Notes
*I used vanilla yogurt but you can use any flavored yogurt you like best.
*Store leftover smoothie covered in the refrigerator for up to 5 days.
Nutrition Information:
Yield:
4
Serving Size:
1
Amount Per Serving:
Calories: 141
Total Fat: 1g
Saturated Fat: 0g
Trans Fat: 0g
Unsaturated Fat: 0g
Cholesterol: 3mg
Sodium: 41mg
Carbohydrates: 30g
Fiber: 3g
Sugar: 23g
Protein: 4g
SHARE IT ON INSTAGRAM
WE LOVE SEEING WHAT YOU MAKE.
SHARE IT ON INSTAGRAM AND TAG US IN YOUR PHOTO!
USE HASHTAG #DELICIOUSLYSPRINKLED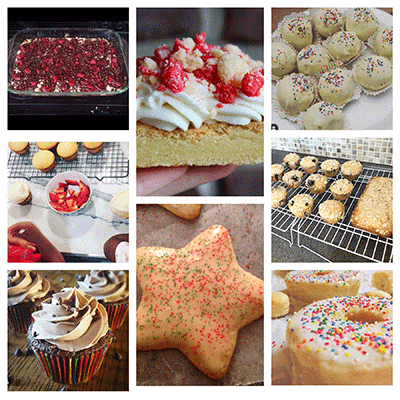 PIN IT!
CLICK THE LINK BELOW TO PIN THIS RECIPE FOR LATER!
FOLLOW US ON PINTEREST!

Some of the links above are affiliate links, which pay me a small commission for recommending my favorite products at no extra cost to you! Thank you for supporting Deliciously Sprinkled.