Raspberry Peach Smoothie
A delicious and simple Raspberry Peach Smoothie filled with raspberries, peaches and vanilla greek yogurt.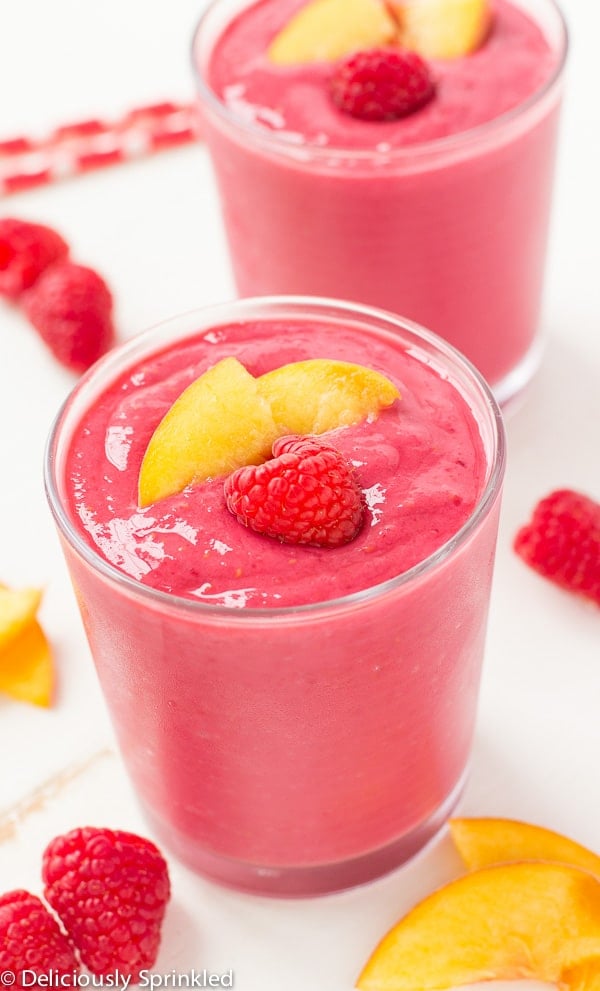 I love smoothies!
I make a smoothie almost everyday.
Some of my favorites are…
Making this Raspberry Peach Smoothie is super easy.
All you need is some frozen raspberries, peaches, vanilla greek yogurt and vanilla almond milk. Blend it all together and you have a creamy, tasty smoothie to start your day!
Enjoy!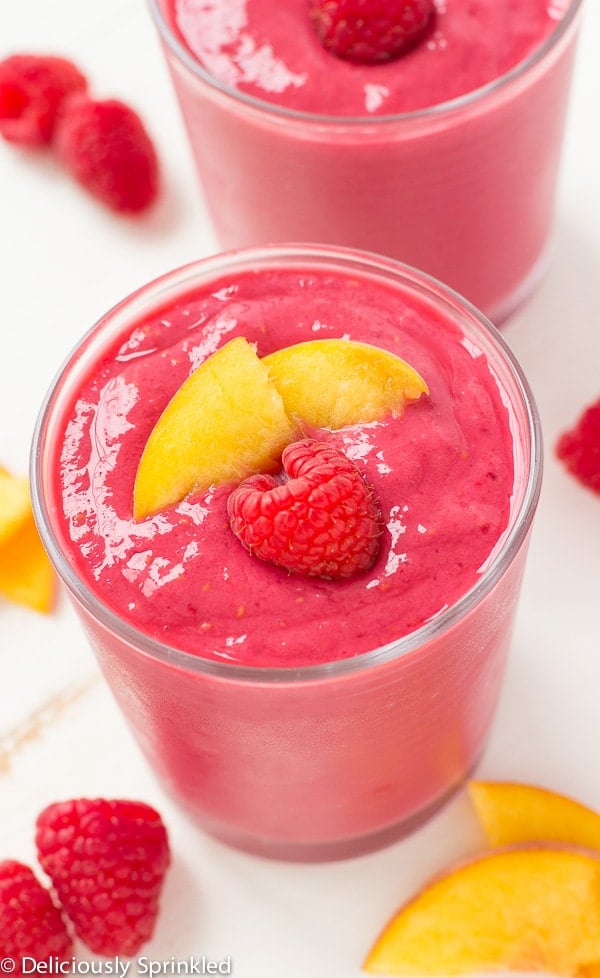 HOW TO MAKE A SMOOTHIE
 BEST BLENDER FOR MAKING SMOOTHIES:  I make smoothies almost everyday and I've gone through my share of blenders. Here is the blender I use and love, it's fast and makes the best smoothies. I also liked that it comes with the single serve option, because sometimes blending is a hassle because  I don't feel like cleaning the pitcher. But with the single serve, it is a lot less hassle to clean, plus there isn't anything wasted because I can make just the right amount. And it has no problems blending ice!
ADD PROTEIN TO KEEP YOU FULL: I often make this smoothie in the morning, especially when I don't have time to make breakfast, I add my protein powder to the smoothie. I love that I can't taste the protein powder (I hate the taste of protein powder) in this smoothie but I know it's there because it keeps me full until lunch time.
USE FROZEN FRUIT: I like to use frozen fruit instead of ice cubes in my smoothies. For this smoothie you want to use frozen raspberries. And to make it super easy, I just  buy the already frozen raspberries in the frozen section of my grocery store, because I'm all about making things quicker and easier!
FILL UP YOUR BLENDER: You always want to layer your ingredients softest to hardest (frozen). First, add the vanilla almond milk and greek yogurt. Then, add the fresh or frozen fruit.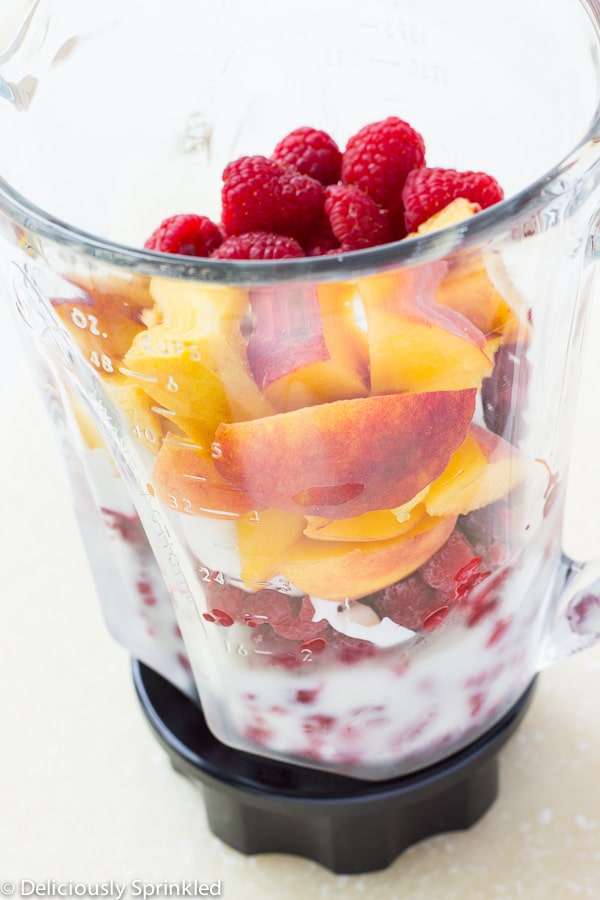 MORE SMOOTHIE RECIPES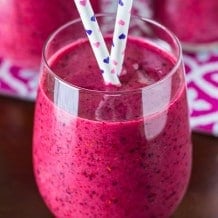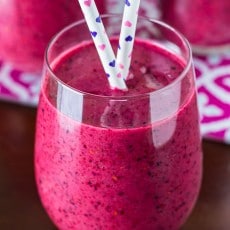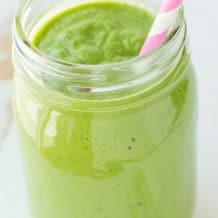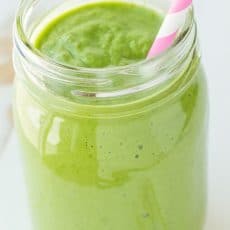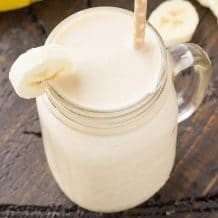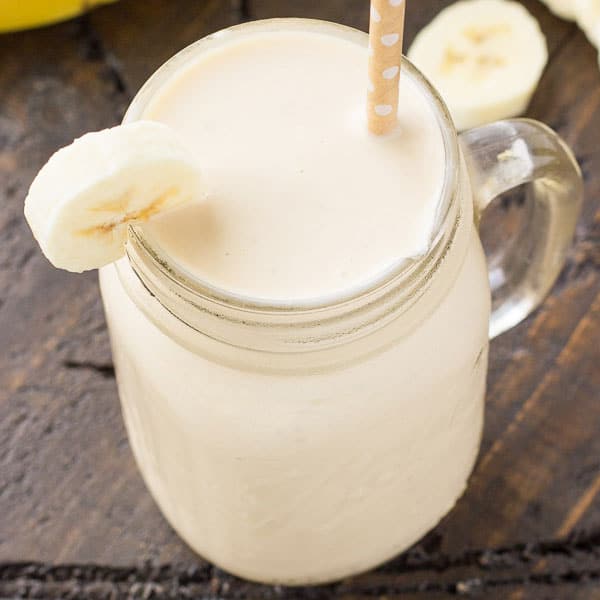 Raspberry Peach Smoothie
Yield: Serves 1-2
Prep Time: 5 minutes
Total Time: 5 minutes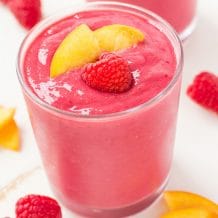 Ingredients:
¾ cup chopped fresh peaches
¼ cup vanilla greek yogurt
⅓ cup vanilla almond milk
Directions:
STEP 1: Place all ingredients into blender (liquid ingredients first).
STEP 2: Blend on high for 2 minutes or until smooth. Scrap down sides and blend for another 30 seconds.
STEP 3: Serve and enjoy!
4 Responses to "Raspberry Peach Smoothie"
Leave a Comment