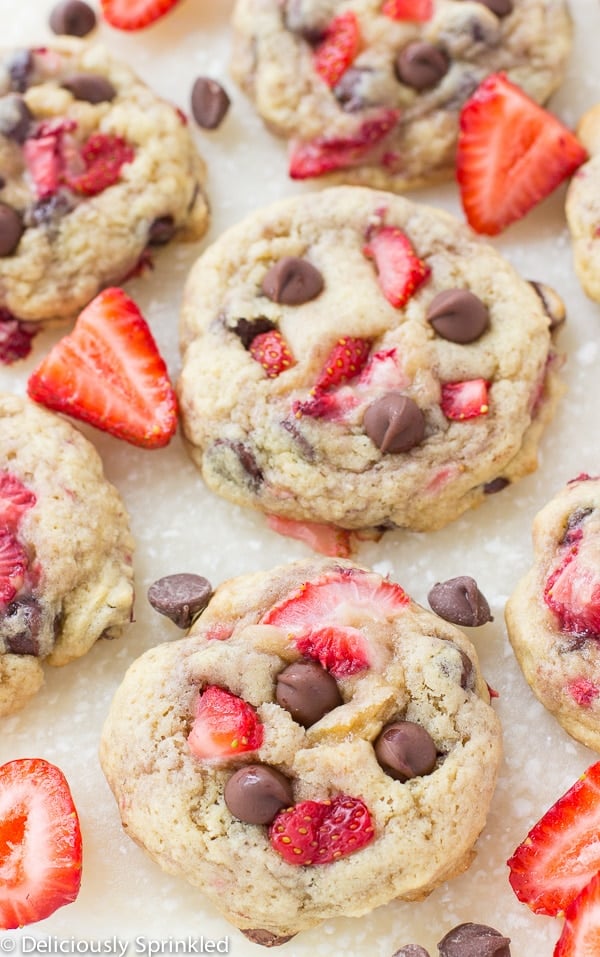 Happy Valentine's Day! ♥
I have the perfect way to celebrate this day of love with these delicious Strawberry Chocolate Chip Cookies. These cookies taste like chocolate covered strawberries in cookie form. It's like the best of both world's…chocolate covered strawberries and chocolate chip cookies.
I made these cookies using my go-to ALL TIME FAVORITE Chocolate Chip Cookie recipe. I then mixed in FRESH strawberries, which really takes these cookies to a whole different lever of goodness. And as always, I loaded these cookies with milk chocolate chips.
JUST A FEW BAKING TIPS: