A delicious tart 'n sweet Cranberry Orange Bread recipe perfect for breakfast or even dessert!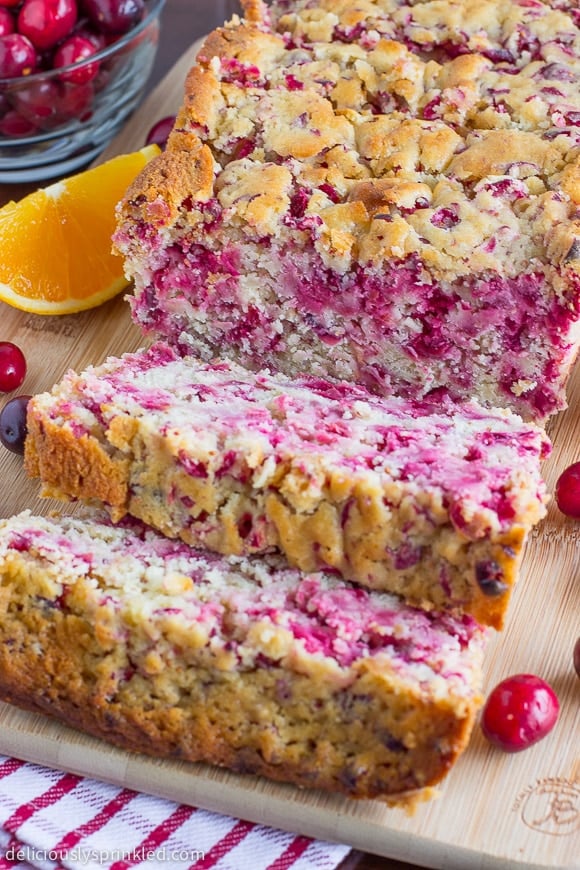 Today, we are switching things up from all the delicious pumpkin and apple recipes that we have all been enjoying the last couple of months. So when I went to the grocery store this week and saw the lady stocking the produce section with fresh cranberries, I got super excited to make one of my favorite bread recipes, Cranberry Orange Bread.
And with Halloween tomorrow and Thanksgiving less then a month away, what better way to kick off the Holiday season then to make cranberry orange bread. Just the smell of this bread baking in the oven will get you into the Holiday spirit.