The best Frosted Sugar Cookie recipe you will ever need, topped with buttercream frosting and lots of SPRINKLES!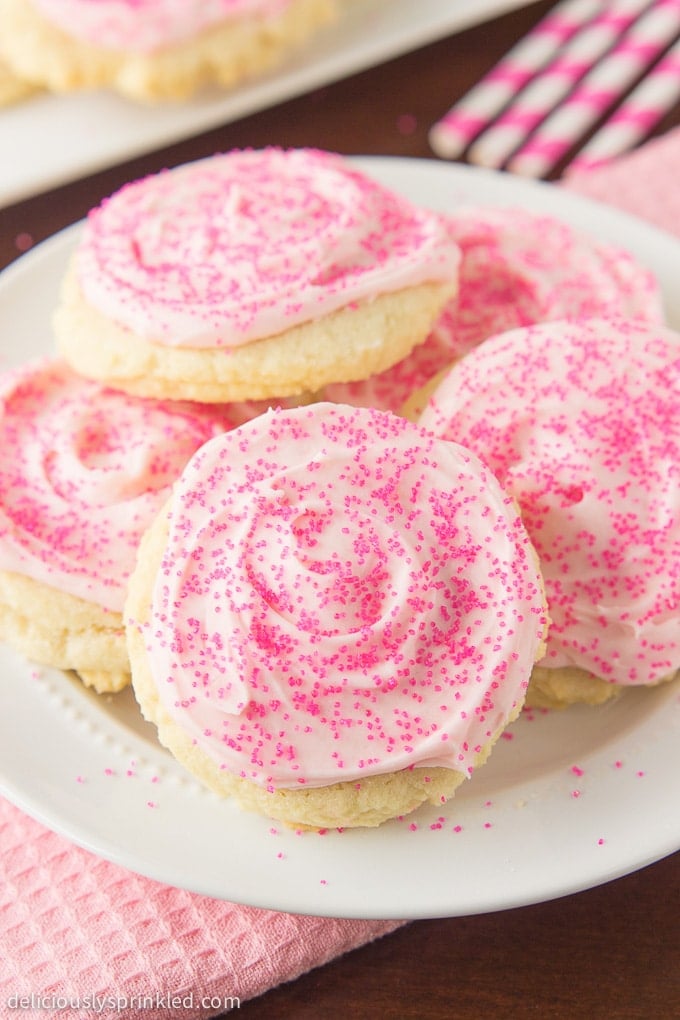 These Frosted Sugar Cookies are one of my favorite cookies EVER, with my chocolate chip cookies being next in line. Seriously, these cookies are so good because they have everything you love about a traditional buttery flavored cut-out sugar cookie topped with a creamy vanilla buttercream frosting and of course a ton of pink SPRINKLES to support National Breast Cancer Awareness Month! <3
And, not only are these cookies delicious, they are super simple to make. No need to chill the dough over night or rolling out the dough, just delicious sugar cookies that take less then 30 minutes to make. Your welcome!
I make these cookies by the dozens during the holiday season, and I'm always requested by my friends and family to bring these cookies to all of our holiday get togethers. So if your trying to decide what to bring to your upcoming holiday parties, look no further because these frosted sugar cookies will be a guaranteed hit, trust me!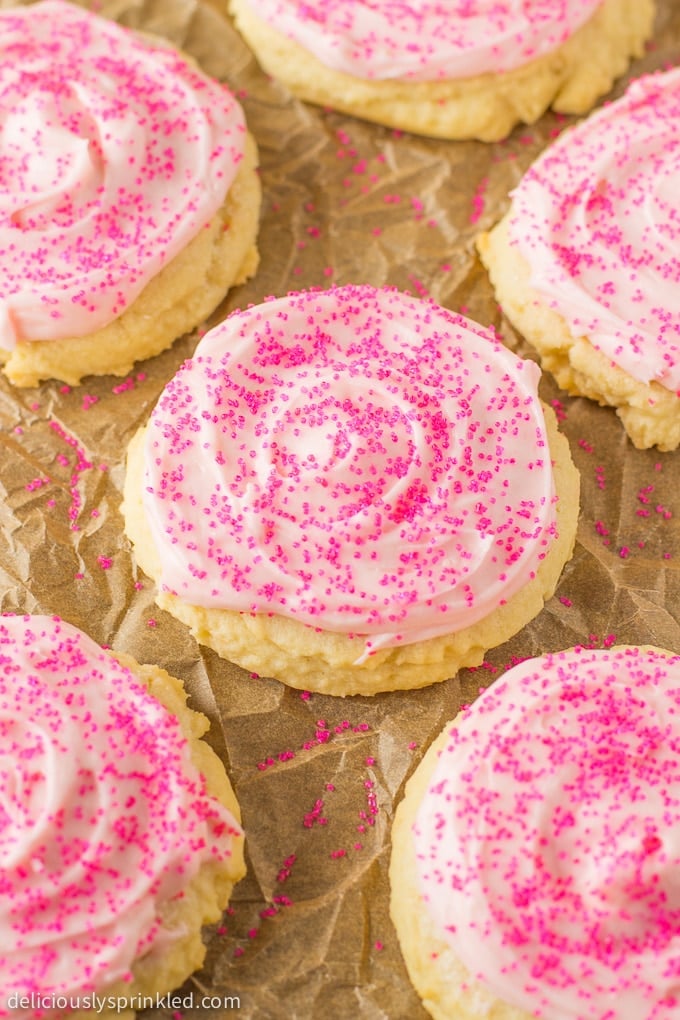 Just a few tips on baking these sugar cookies:
With almost all my cookie recipes, I always make sure to remind you to not OVERMIX the cookie dough. So when you mix the flour mixture into the wet ingredients, only mix them together until just combined…which means you should still see some flour in your mixing bowl.