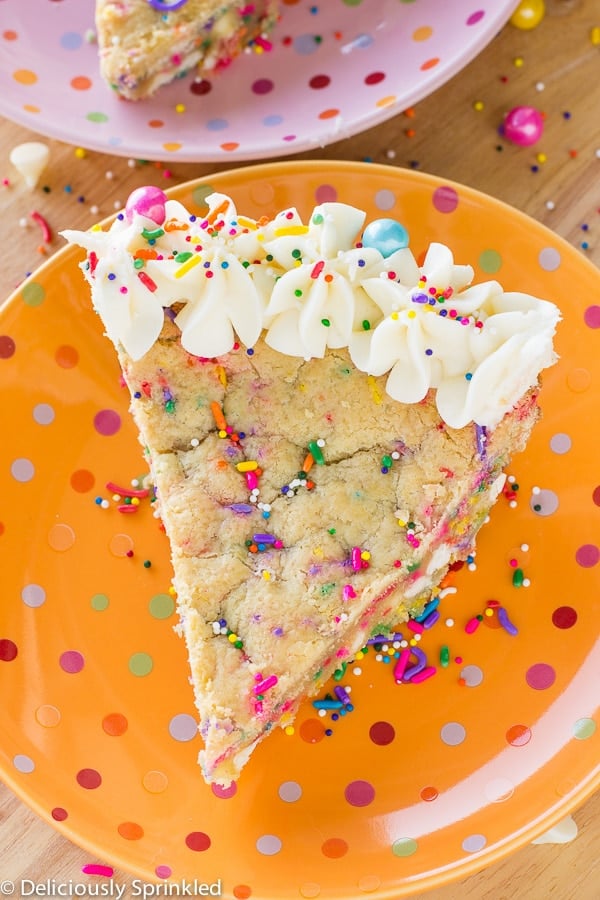 Everyone in my family knows when I make FUNFETTI Cookie Cake it means we are celebrating something in our family. Whether it's a birthday, anniversary, a holiday or if you are like me who is celebrating that groundhog, Punxsutawney Phil did not see his shadow today. YAY, to spring coming early!
And the best part is that this Funfetti Cookie Cake takes no time at all to make. It starts out by using my new favorite Pillsbury Purely Simple Sugar Cookie Mix . To make this cake super fun, I added white chocolate chips which really adds a deliciousness to the sugar cookie. Lastly, you know it's not a celebration at our house without SPRINKLES, which I added a ton of SPRINKLES to the sugar cookie dough to make it this cookie cake be a Funfetti Cookie Cake.
I also used the new Pillsbury Purely Simple Buttercream Frosting Mix and let me tell you, I don't think I will make frosting any other way again, it was so easy to make and the frosting tasted delicious.
So if you are looking for a fun way to celebrate with your family with a little something different than a traditional cake or cookies, then this Funfetti Cookie Cake is for you! ♥
JUST A FEW BAKING TIPS: