These chewy Peanut Butter Blossoms are extremely addictive. Nothing beats the best peanut butter cookie except a peanut butter cookie with a chocolate Kiss candy on it. It's the perfect blend of chocolate and peanut butter. Plus they are super cute and miniature that you have to eat at least 10!
I love that these peanut butter blossoms are so simple to make and even more delicious to eat. I make these all the time for parties and they always go so FAST. OH…and if your like me, be prepared to eat a lot of extra Hershey's Kisses when unwrapping each one! ☺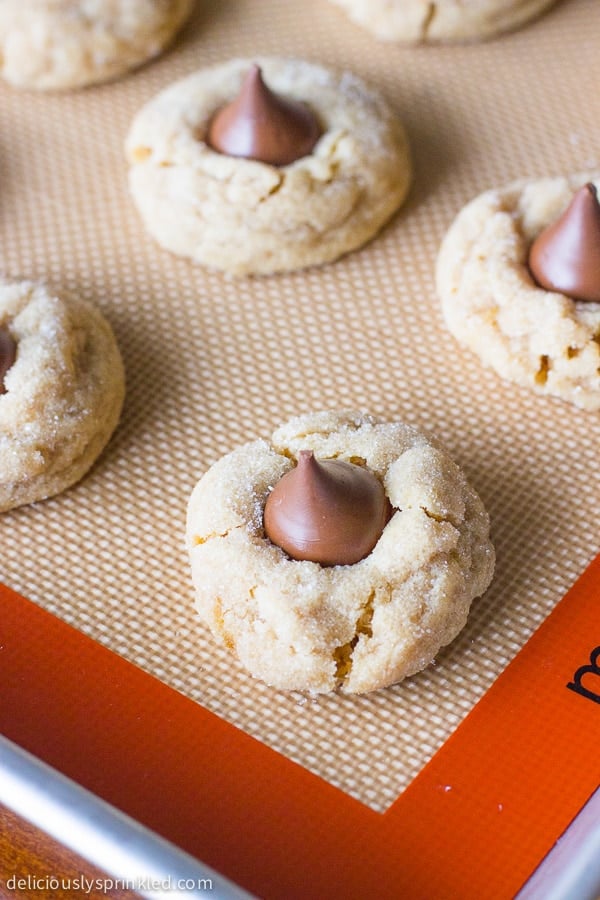 JUST A FEW BAKING TIPS BEFORE YOU START BAKING:
Before you start baking, make sure you unwrap about 24 Hershey Kisses. Place them in a small bowl and place them in the freezer. Freezing the Kisses will help them keep there shape and not melt completely when you put them on top of the cookies when they come out of the oven.