Cut-Out Sugar Cookies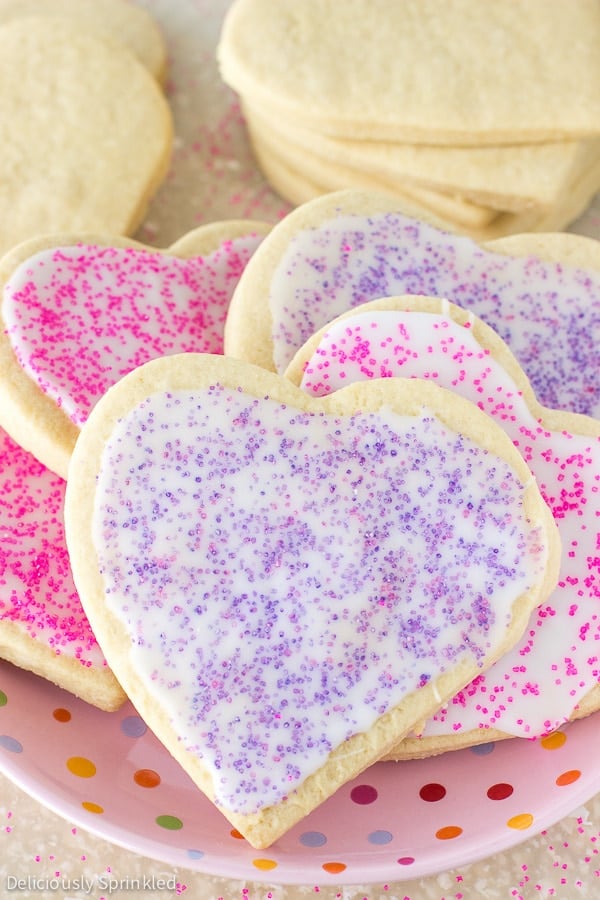 Happy Valentine's Week! ♥
To celebrate this fun holiday, I made my FAVORITE cut-out sugar cookies. I'm pretty sure my mom taught me how to make these cut-out sugar cookies at age 3. And for as long as I can remember, I have been making these cookies every year, especially during the Christmas season.
But these cookies are just too good to only be made during the traditional holiday season. So I thought what better way to celebrate my LOVE for all of YOU then sharing these heart-shaped, soft cut-out sugar cookies!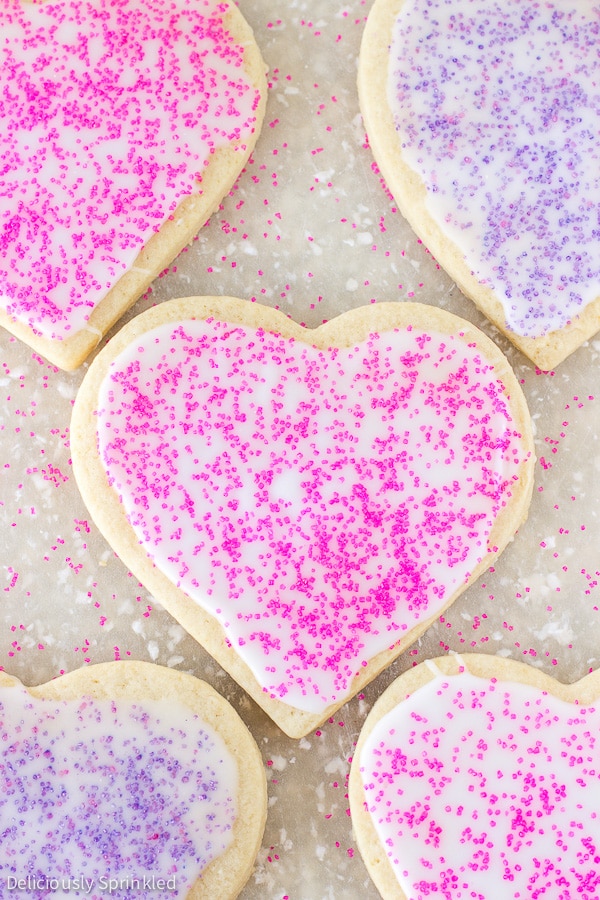 JUST A FEW BAKING TIPS:
✔ IMPORTANT: When adding the flour mixture, you don't want to over mix the dough meaning you still want to see some flour in the dough. Over-mixing leads to flat cookies and no one likes a flat cookie.
✔ Make sure to plan ahead because you will need to chill the dough for at least 1 hour, sorry their is no way around it. Or you can also leave the dough in the refrigerator overnight or up to 3 days. I like to keep my dough in the fridge overnight but if your short on time, all you need is 1 hour of dough chilling time.
✔ To make sure all your cookies are the same thickness, I like to use an adjustable rolling pin or these super cool rolling pin rings. I also used this super cute Heart Shaped Cookie Cutter to make these Cut-Out Sugar Cookies but you can use any shape cookie cutter you would like depending on the holiday or occasion.
STEP-BY-STEP GUIDE ON HOW TO MAKE THESE CUT-OUT SUGAR COOKIES:

Cut-Out Sugar Cookies
Yield: 3-4 Dozen Cookies
Prep Time: 1 hour 15 minutes (includes chilling time)
Cook Time: 12-14 minutes
Total Time: 1 hour 20 minutes
★ Make sure to read my BAKING TIPS above before you start baking!
Ingredients:
CUT-OUT SUGAR COOKIES:
3 3/4 cup all-purpose flour
2 teaspoons baking powder
1/4 teaspoon salt
1 cup (2 sticks) butter
1 cup granulated sugar
2 large eggs
2 teaspoons vanilla extract
1/4 cup heavy whipping cream
VANILLA ICING:
2 cups powdered sugar
4 teaspoons milk
4 teaspoons light corn syrup
1 teaspoon vanilla extract
1 teaspoon almond extract
sprinkles, for topping
Directions:
MAKE CUT-OUT SUGAR COOKIE DOUGH:
STEP 1: In a medium sized bowl, whisk together flour, baking powder, and salt. Set aside.
STEP 2: Using an electric or stand mixer, cream together butter and sugar until light and fluffy.
STEP 3: Beat in eggs and vanilla extract, mix until combined.
STEP 4: Add flour mixture, alternating with the heavy whipping cream. Mix until just combined, so not over mix!
STEP 5: Divide dough into 4 pieces, wrap in plastic wrap, and refrigerate for at least 1 hour or up to 3 days.
ROLL, CUT, & BAKE:
PRE-STEP: Preheat oven to 350F degrees. Line two large baking sheets with parchment paper or silicone baking mats. Set aside.
STEP 6: Roll out dough to about 1/4 inch thick.
STEP 7: Using a cookie cutter, cut dough into shapes.
STEP 8: Place cookie shapes onto prepared baking pan. Bake for 12-14 minutes. Let cookies cool on baking sheet for 10 minutes, then transfer to wire rack. Let cookies cool completely before icing and decorating.
MAKE VANILLA ICING:
STEP 9: In a medium sized bowl, stir together powdered sugar and milk until smooth. Mix in corn syrup, vanilla extract, and almond extract and stir until smooth and glossy.
STEP 10: Ice cooled cookies and decorate with sprinkles. Let icing settle on cookies for a minute or two before enjoying.
*Store cookies in an container at room temperature for up to 7 days. UNFROSTED Cut-Out Cookies can be frozen for up to 2 months. When your ready to bake the frozen cookies, you will not need to thaw them, just place the cut-out cookies onto baking sheet and bake for 14-16 minutes.
BAKING TOOLS I USED TO MAKE THESE COOKIES:
Check out more of my Cookie Recipes…
Try these Eggnog Cut-Out Cookies next!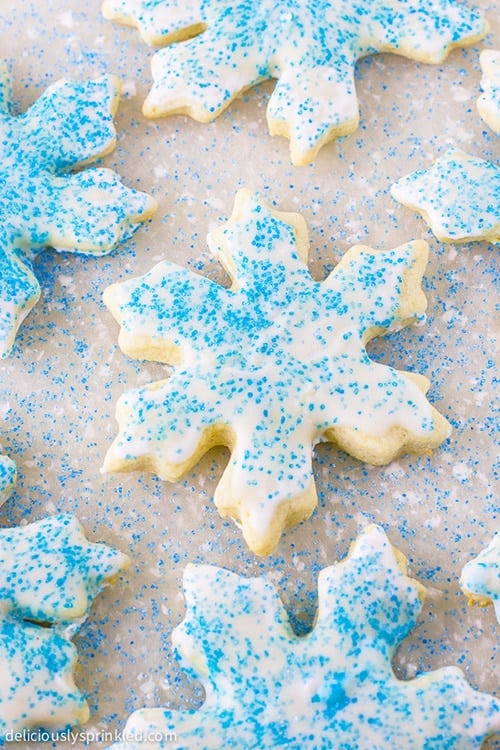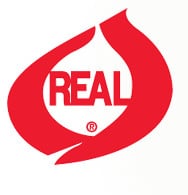 This post has been sponsored by REAL® Seal via the REAL® Seal Dairy Diva Network. All opinions are 100% my own. 
Affiliate Links included in this post. 
5 Responses to "Cut-Out Sugar Cookies"
Leave a Comment