Homemade Peppermint Hot Chocolate
This is a Sponsored post written by me on behalf of Sweet'N Low for Socialstars. All opinions are 100% my own.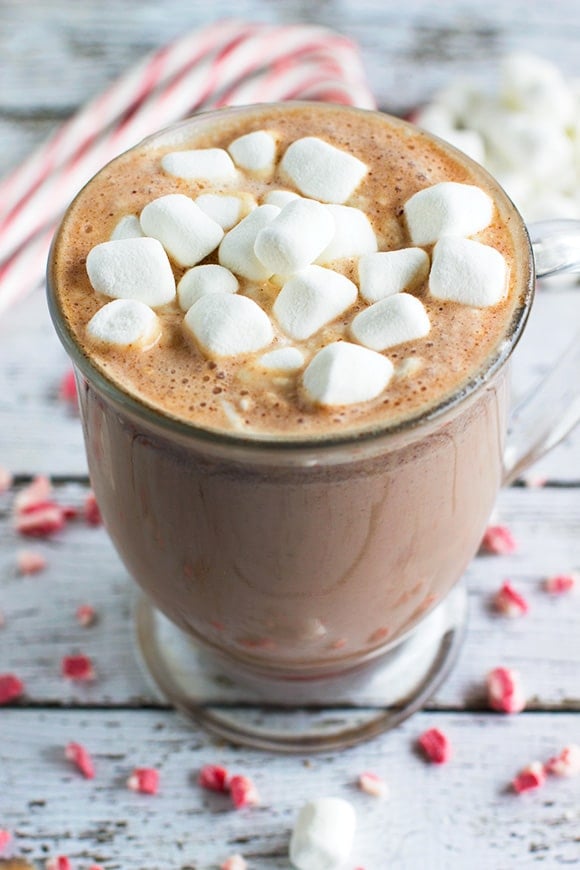 I'm so excited because it's finally my favorite time of year! Not only because I get bake a ton of delicious holiday treats, but everywhere I go I can get my favorite drink which is peppermint hot chocolate. I love the peppermint hot chocolate from McDonalds (check out the picture I shared on Instagram last year of me and my favorite drink!), it's so good. I think I went there almost everyday last year just to get a hot chocolate.
Well I won't have to go out in the cold this year to enjoy my favorite drink because I can now make my own Homemade Peppermint Hot Chocolate. And the best part is that this delicious peppermint hot chocolate is guilt-free because I used Sweet'N Low and low-fat milk. And it's super easy to make and perfect for a night in watching Christmas movies!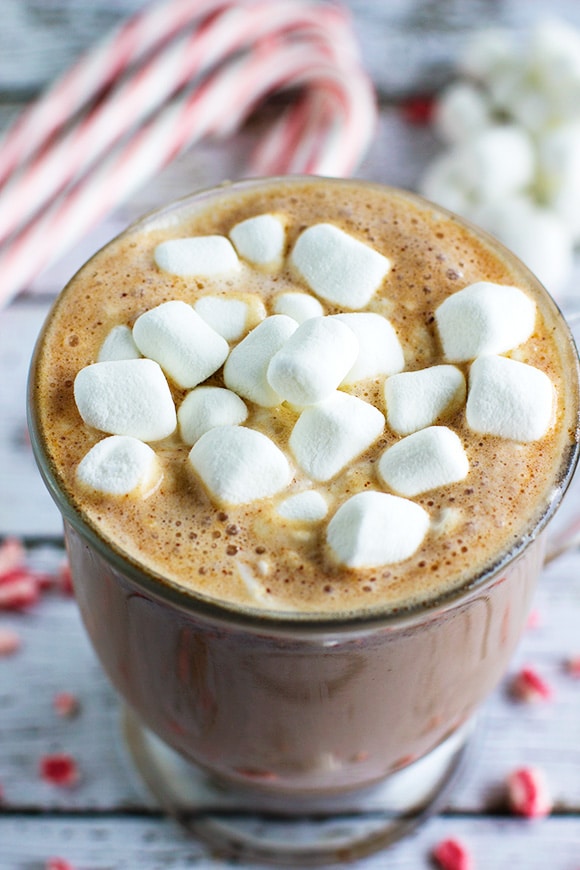 JUST A FEW BAKING TIPS:
✔ I used low-fat milk but you can also use 2 %, or whole milk but if you want to keep this drink "skinny" I would suggest using low-fat milk.
✔ You can top this peppermint hot chocolate with mini marshmallows like I did or you can add whipped cream and SPRINKLE with crushed peppermint candies, which is makes this drink super fun around the holidays.
STEP-BY-STEP GUIDE ON HOW TO MAKE THIS PEPPERMINT HOT CHOCOLATE: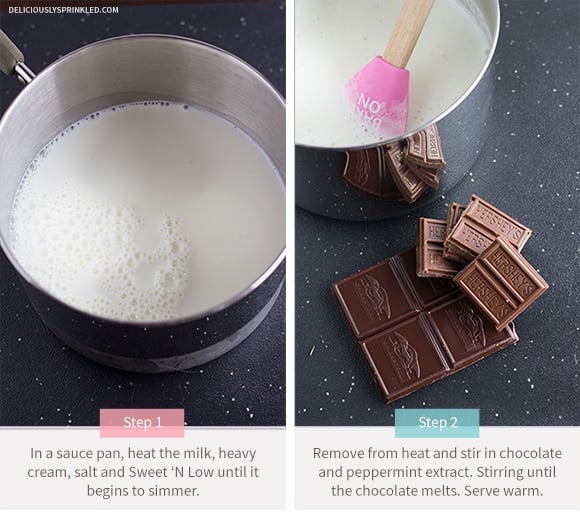 CHEERS and I hope you and your family have a great Holiday season! ♥
Yield: Serves 4-6
Homemade Peppermint Hot Chocolate
Prep Time 5 minutes
Cook Time 10 minutes
Total Time 15 minutes
★ Make sure to read my BAKING TIPS above before you start baking!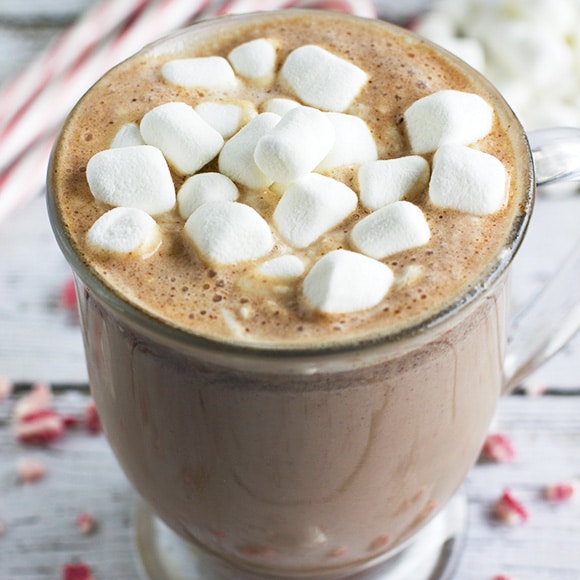 Ingredients
1 1/2 cups milk*
1 1/2 cup heavy cream
1 Tablespoon Sweet'N Low
pinch of salt
2 ounces bittersweet chocolate, chopped
4 ounces milk chocolate, chopped
1 teaspoon peppermint extract
mini marshmallows, for topping
Instructions
STEP 1: In a saucepan, heat the milk, heavy cream, salt and Sweet'N Low on medium heat until it begins to simmer.
STEP 2: Remove from heat and stir in chopped chocolate and peppermint extract. Continue stirring until the chocolate melts.
STEP 3: Serve and top with mini marshmallows or a peppermint stick. Enjoy!
* You can use low-fat, 2%, or whole milk.
Notes
❤ I'd love to see what you have baked! Just snap a photo and hashtag it #DELICIOUSLYSPRINKLED or tag me @deliciouslysprinkled on Instagram!
BAKING TOOLS I USED:
Make these Chocolate Chip Cookies to go along side this delicious peppermint hot chocolate!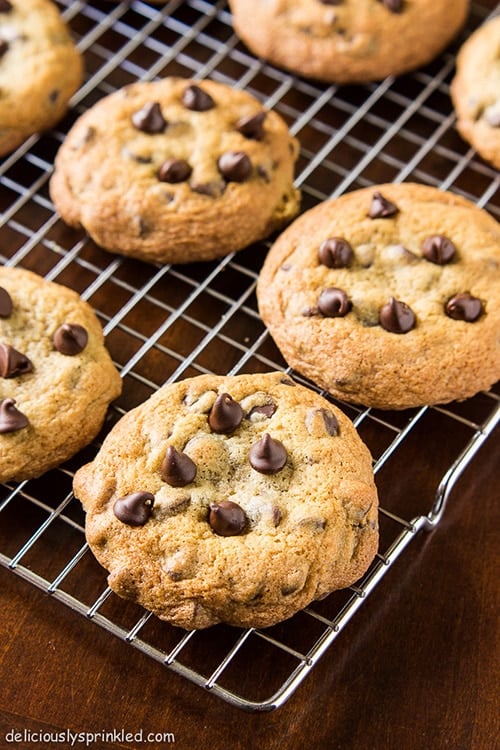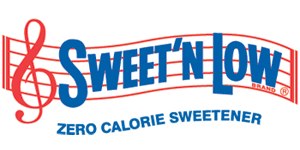 For more Sweet'N Low drink ideas, check out the recipes on their website, follow them on Facebook, or search Twitter for the #SweetNLowStars hashtag!