Best Fruit Dip Recipe
Sweet, creamy, and wonderfully fluffy Fruit Dip is SO easy to make with just three simple ingredients! Whipped topping, marshmallow creme, and strawberry cream cheese mix together to create a dip that's perfect for all of your fresh berries, crackers, and more.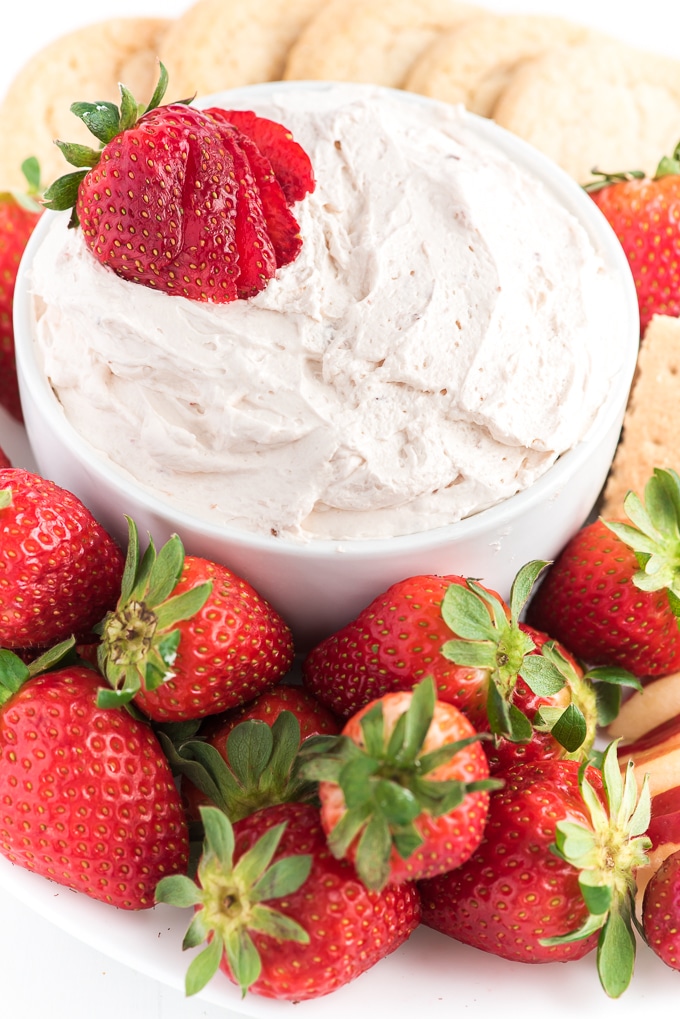 The Best Fruit Dip
Spring is officially here, and I feel like celebrating with all of my traditional fresh and fruity recipes! Since all of my favorite berries are in season, there's no better time to make all of those favorite pie, tart, and cobbler recipes of mine. The fresh berries this time of year are just too good to ignore!
With that being said, I don't always feel like sweating over the oven on a warm spring or summer day. What's a girl to do with her sugary, fruity craving? Make some quick, easy, and inexpensive homemade fruit dip of course!
This fruit dip is so sweet, smooth, and fluffy – it checks all the right boxes. It's the best dip for smothering your strawberries with, or your apple slices, or even your sugar cookies for an even more decadent treat! No matter how you decide to indulge, you're gonna love this fluffy pink dip.
If you're a mom on a budget, you're really going to love this easy recipe. The kids can help you make it, and they'll have a great time doing so! Just don't be too surprised when they fight over who gets to lick the spoon.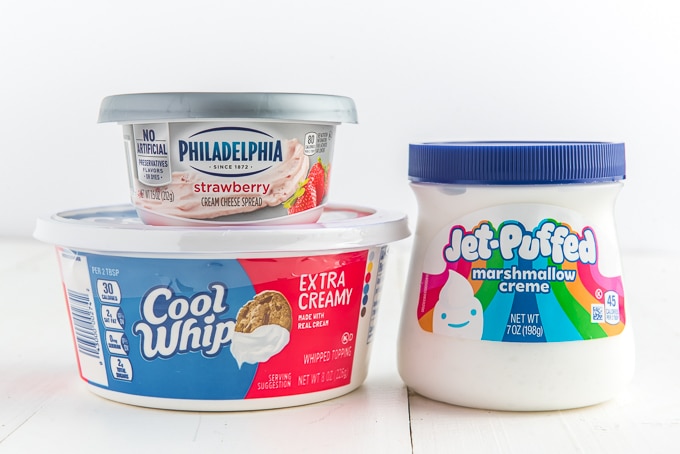 The Best Fruit Dip Ingredients
WHIPPED TOPPING: 1 (8 oz) container of frozen extra creamy cool whipped topping, thawed
MARSHMALLOW CREME: 1 (7 oz) jar marshmallow creme
STRAWBERRY CREAM CHEESE: 1 (7.5 oz) container strawberry cream cheese
Yep – that's all you need! This is a recipe that should cost you under $10 at your local grocery store.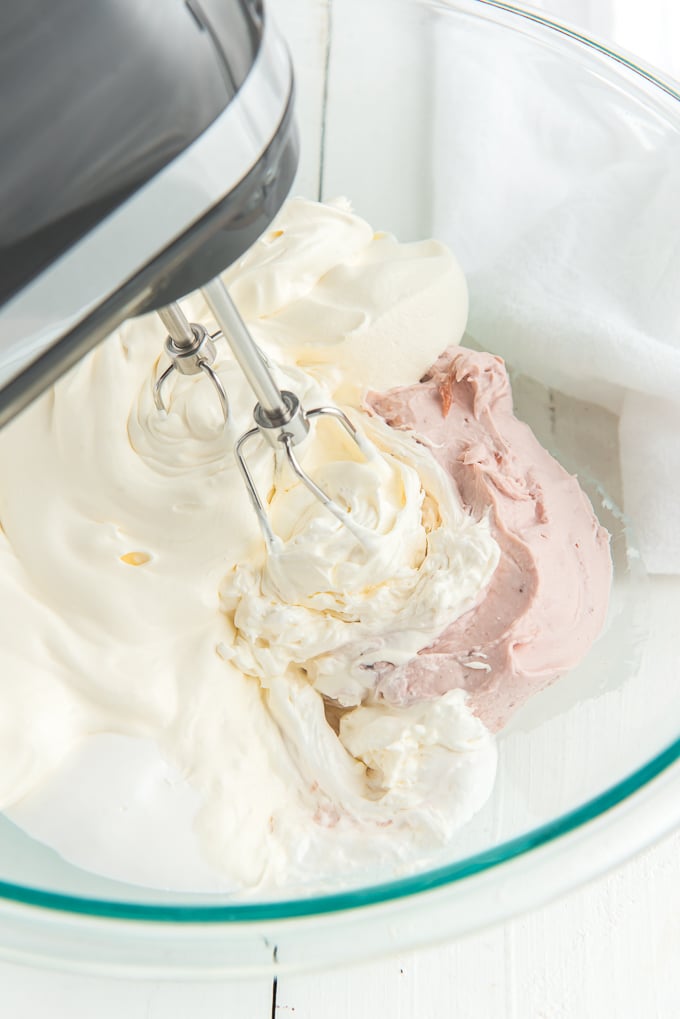 How to Make the Best Fruit Dip
MICROWAVE. Pour the marshmallow creme into a microwave safe bowl. Microwave it for 10 seconds. Don't zap it for any longer, though, or it'll turn into a liquid.
MIX. Place the cool whipped topping, marshmallow cream, and cream cheese in a medium sized bowl. Using an electric mixer, combine the ingredients until smooth.
COOL. Place the mixture into the refrigerator and let it chill for at least 1 hour prior to serving.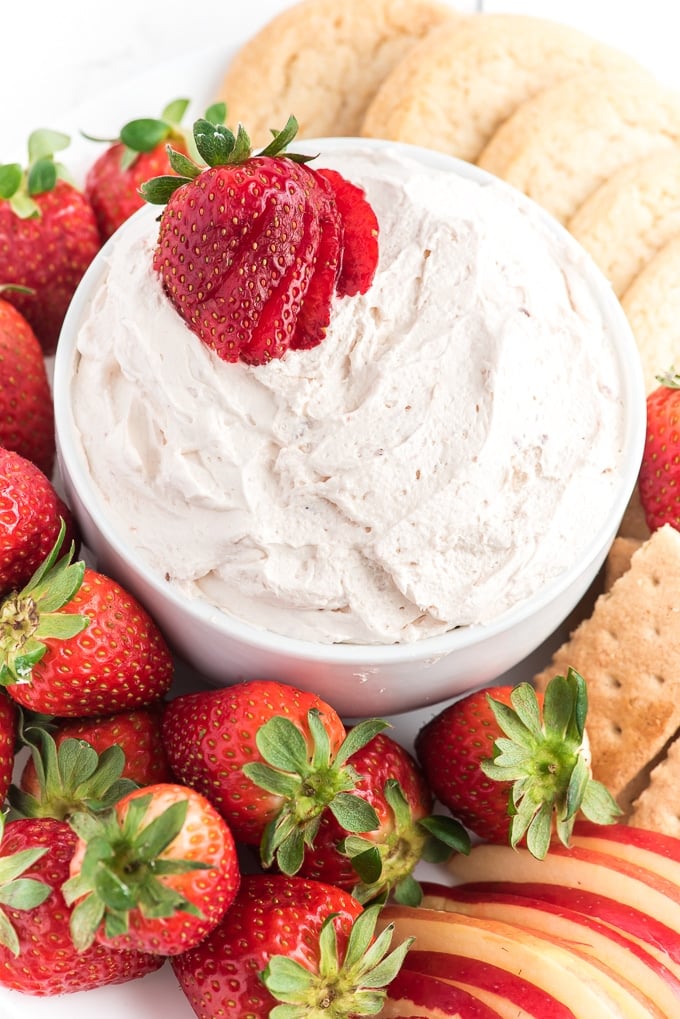 Variations to Try
I'll be very honest… In my opinion, it's best not to mess with a classic. This simple, tried and true recipe is pretty perfect the way it is! If you do want to change some stuff up, though, here are some variations that'll make it more your own while not going too crazy!
To enhance the sweetness even more and add another flavorful note, add a tablespoon of pure vanilla extract to the mixture. Remember that pure, not imitation extract will yield the best results.
The strawberry cream cheese adds a great amount of fruity flavor. To add even more, consider pouring in a tablespoon of maraschino cherry juice! To keep things strictly strawberry, add a teaspoon of strawberry extract to emphasize that flavor.
To add a note of citrus, add one tablespoon of frozen orange juice to the mixture.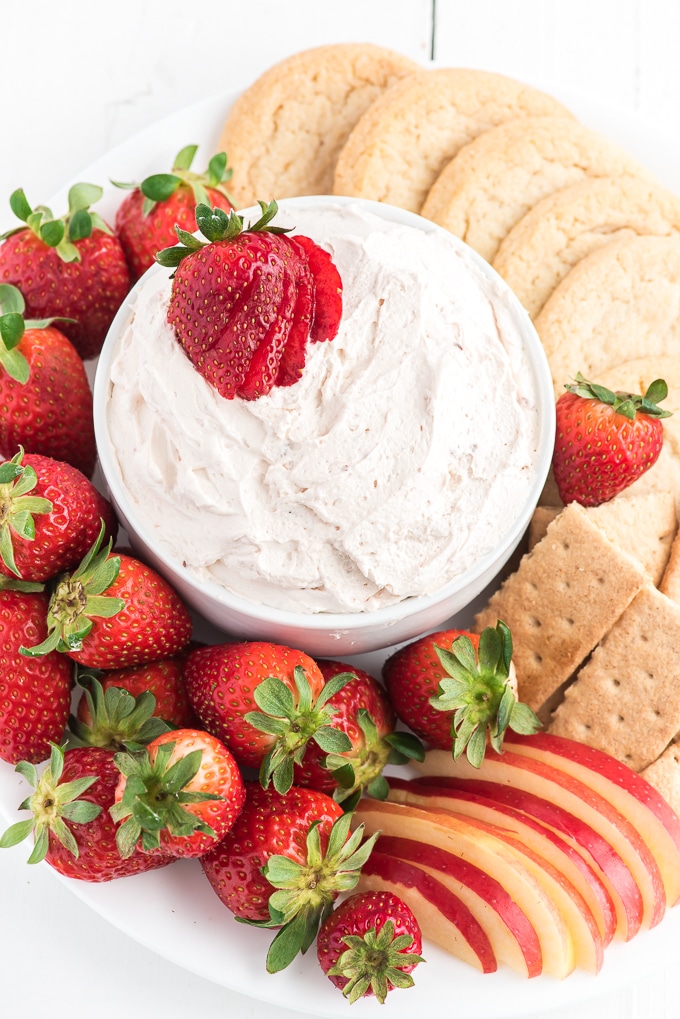 Serving Suggestions
Here are just a few dipper ideas for this fruit dip! Keep in mind that these are just a few of my favorites, but there are so many other ways to have fun with this recipe. Get creative!
Strawberries
Apple slices
Graham crackers
Cheese cubes
Pretzels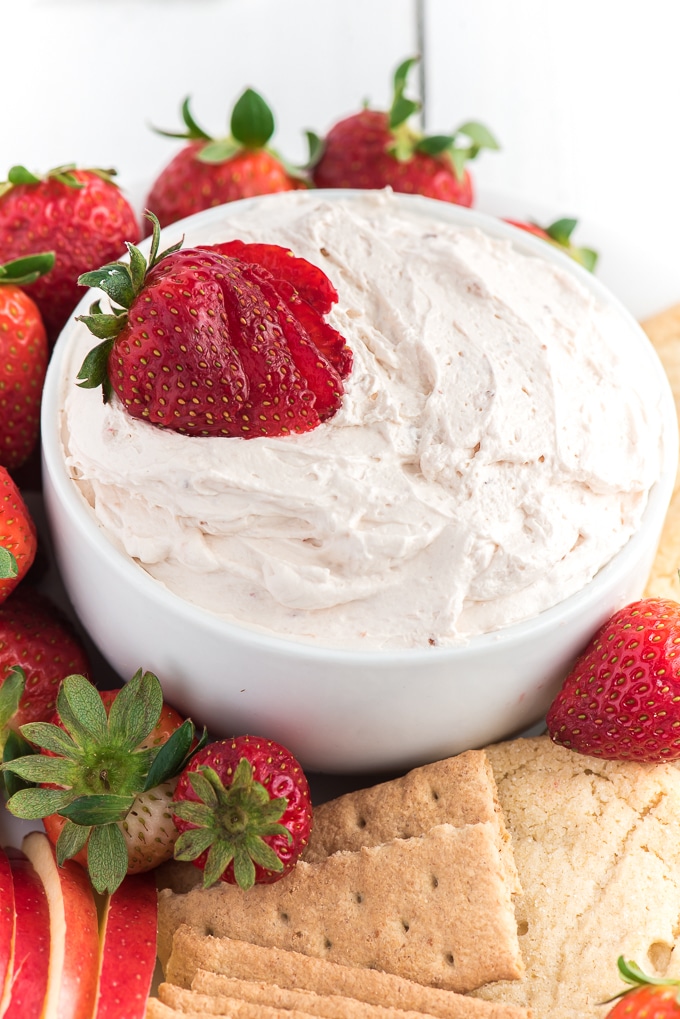 Dessert dips are always a crowd pleaser! Whether you make them with the kids or for entertaining a party, sweet homemade dips are a guaranteed hit. Be sure to try my Sugar Cookie Dip, Pineapple Fruit Dip, and S'mores Cookie Dough Dip recipes!
Yield: SERVES 10+
BEST FRUIT DIP RECIPE
Prep Time 5 minutes
Additional Time 1 hour
Total Time 1 hour 5 minutes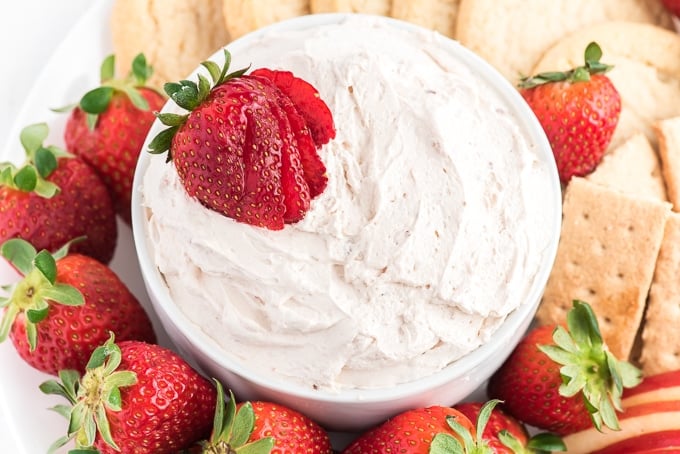 Ingredients
1 (8 ounce) container frozen extra creamy cool whipped topping, thawed
1 (7 ounce) jar marshmallow creme
1 (7.5 ounce) container strawberry cream cheese
Instructions
Pour marshmallow creme into a microwavable safe bowl. Microwave for 10 seconds (no longer or it will turn into a liquid)
In a medium sized bowl using an electric mixer, mix cool whipped topping, marshmallow cream and cream cheese until smooth.
Place in the refrigerator for at least 1 hour before serving. Can be made the night before a party, keeps will in the refrigerator.
Nutrition Information:
Yield:
10
Serving Size:
1
Amount Per Serving:
Calories: 12
Total Fat: 1g
Saturated Fat: 1g
Trans Fat: 0g
Unsaturated Fat: 0g
Cholesterol: 2mg
Sodium: 9mg
Carbohydrates: 1g
Fiber: 0g
Sugar: 1g
Protein: 0g
Some of the links above are affiliate links, which we get paid a small commission for recommending my favorite products at no extra cost to you! Thank you for supporting Deliciously Sprinkled.