Instant Pot Brown Sugar-Glazed Carrots
These Brown Sugar-Glazed Carrots make a delicious holiday side dish and they only take 4 minutes to make in your Instant Pot.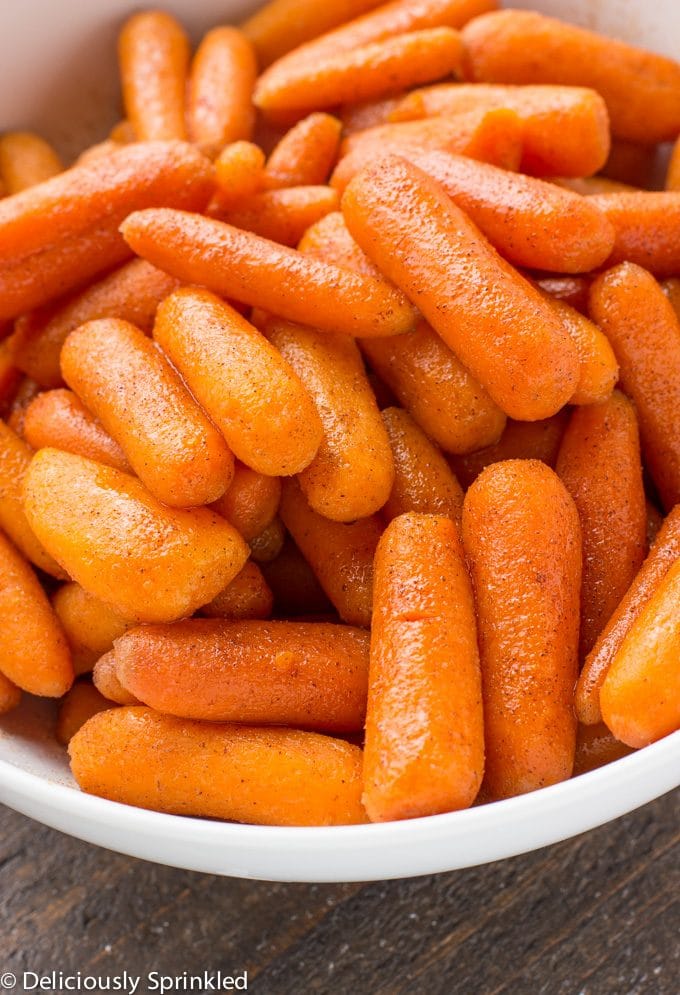 I'm so EXCITED about today's recipe!
If you follow me on Instagram you know that my brother got me a Instant Pot for my birthday in September and I seriously LOVE MY INSTANT POT!!!
Well, I'm not going to lie the first time I used it I was a little scared.
I don't know, I felt like it was going to blow up or something . So after I realized that I'm not going to blow up the house, I started making everything I could in my Instant Pot.
And with Thanksgiving only a couple weeks away, I started trying to make all my favorite Thanksgiving side dishes  in my Instant Pot to see if they would taste the same.
Not only did they taste just as delicious as they would if I made them on the stove but it only took 4 minutes to cook these Brown Sugar-Glazed Carrots in my Instant Pot.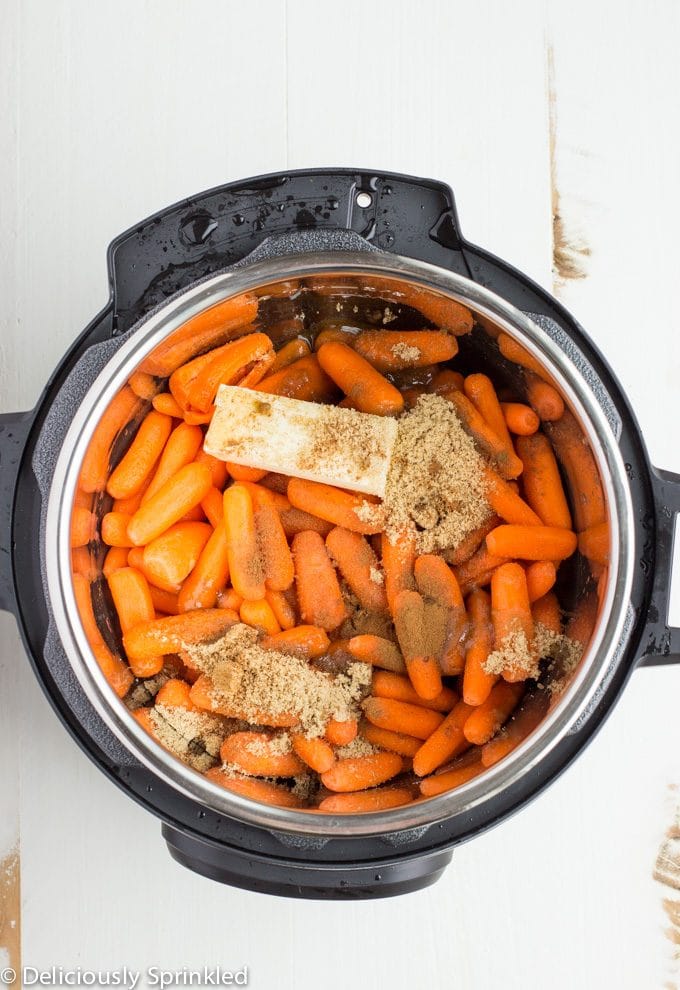 GLAZED CARROTS INGREDIENTS
✓ BABY CARROTS
✓ BUTTER
✓ SALT
 ✓ BROWN SUGAR
✓ GROUND CINNAMON
HOW TO MAKE INSTANT POT GLAZED CARROTS
INSTANT POT: If  you don't have an Instant Pot you need to get one TODAY or at least make sure you it to your Christmas Wishlist!   Here is the Instant Pot I have and love it!
BABY CARROTS: I like to make things as easy as possible, so I just bought two bags of baby carrots at the grocery store but you can buy any type of carrots you would like.
THROW IT ALL IN THE POT: So simple, just place the baby carrots, butter, salt, brown sugar, ground cinnamon and water into the Instant Pot. Cover and press "Manual" or "Pressure Cooker" button. Set timer for 4 minutes.
STIR & SERVE: Once the carrots are done, stir them and serve.
MORE INSTANT POT RECIPES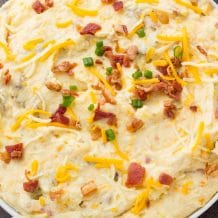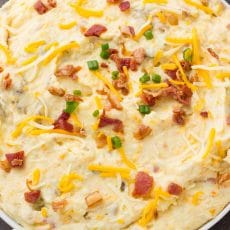 INSTANT POT HAMBURGER STROGANOFF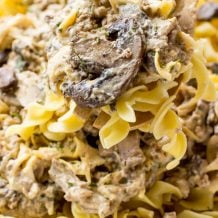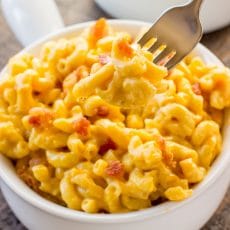 Instant Pot Glazed Carrots
Yield: Serves 6-8
Prep Time: 2 minutes
Cook Time: 4 minutes
Total Time: 6 minutes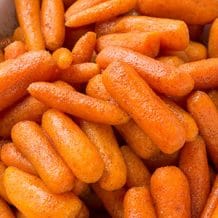 Ingredients:
2 lbs. baby carrots
1/3 cup butter
1/2 teaspoon salt
1/3 cup brown sugar
1/2 teaspoon ground cinnamon
1/2 cup water
Directions:
STEP 1: Place carrots into the Instant Pot.
STEP 2: Add butter, salt, brown sugar, cinnamon and water.
STEP 3: Cover the pot and make sure the vent on the top of the cover is set to "Sealing".
STEP 4: Press the "Pressure Cook" or "Manual" button. Set timer for 4 minutes.
STEP 5: Once the carrots are done cooking, switch the vent to "Venting".
STEP 6: Stir carrots and serve.
5 Responses to "Instant Pot Brown Sugar-Glazed Carrots"
Leave a Comment