Strawberry Fruit Dip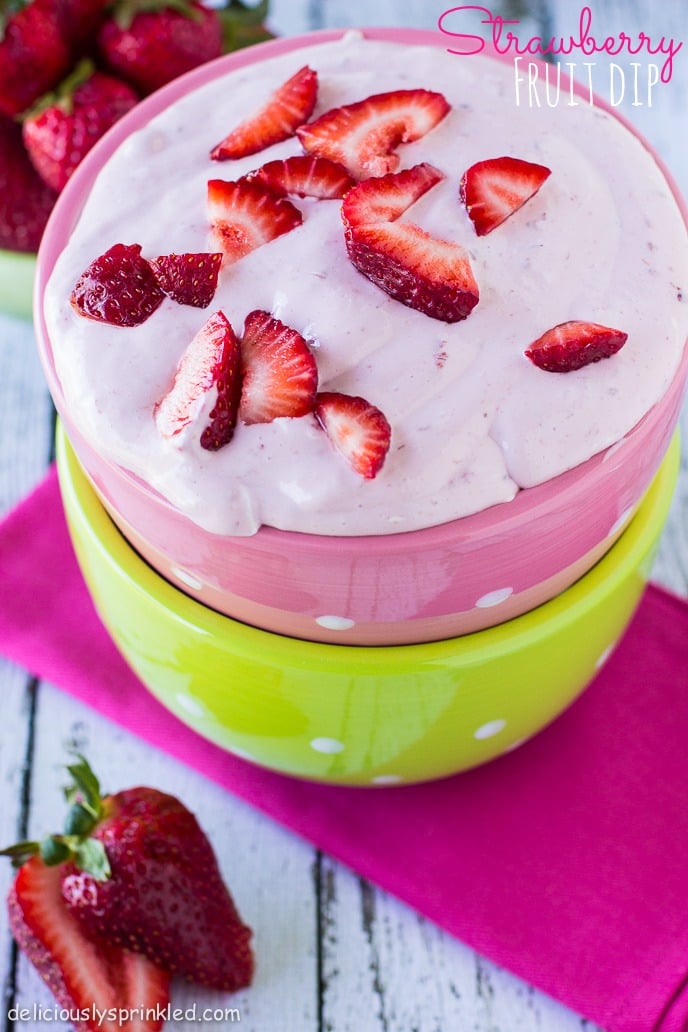 I hope all of you had a great Memorial Day weekend, the weather was gorgeous here all weekend so we spend a lot of our time outdoors which was so nice! Yesterday we went to the Memorial Day parade to show our support and thank all the  men & women who have served, continue to serve and have given their lives for our freedom!
After the parade we went to our friends house for a BBQ, I didn't have much time to make anything so I whip together this delicious Strawberry Fruit Dip and let me tell you it was a huge hit!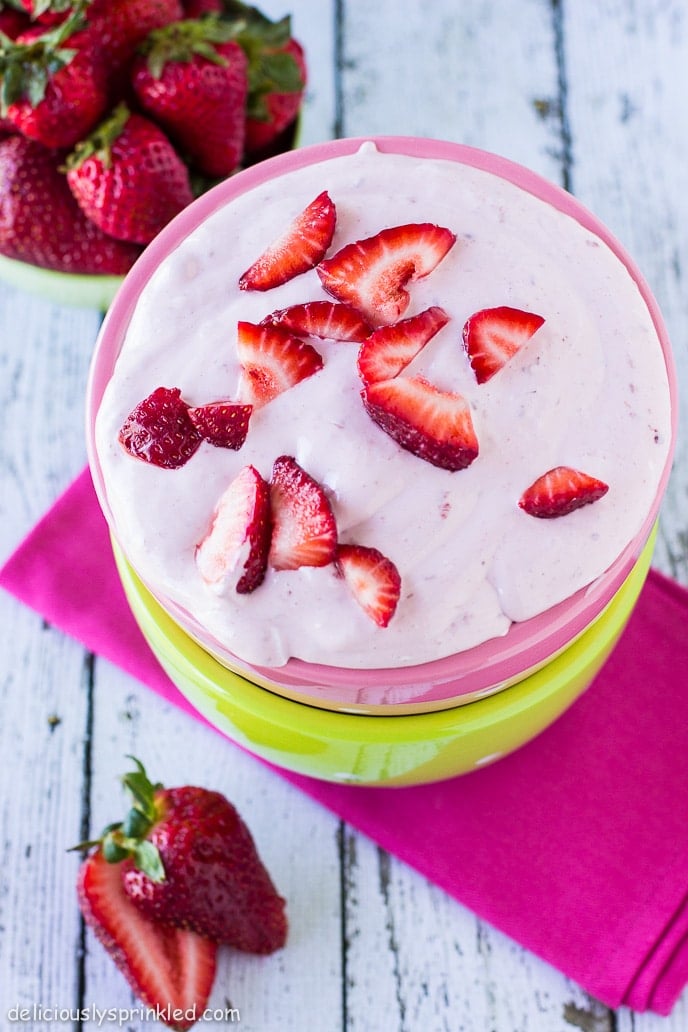 This fruit dip is so easy to make,it takes less than 2 minutes to make and you only need one bowl! All you need is strawberry cream cheese, marshmallow cream, raspberry preserves and a couple of fresh strawberries to place on top of the dip.
I make this fruit dip all the time, it's perfect to whip up quick when company comes over or to bring to a BBQ when you don't have time to make anything else. Enjoy!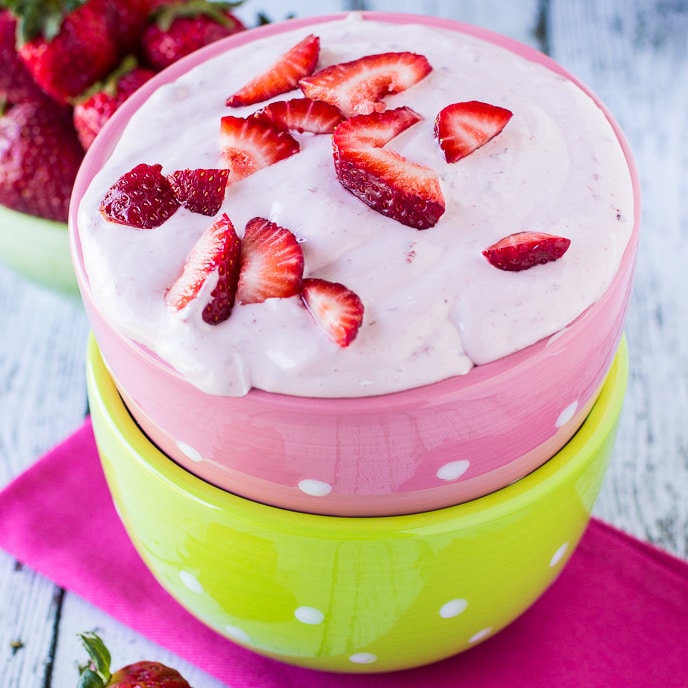 Yield: 4-5 cups
Strawberry Fruit Dip
Additional Time 5 minutes
Total Time 5 minutes
Ingredients
8 oz. package strawberry cream cheese
7 oz. jar marshmallow cream
2 Tablespoons raspberry preserves
Fresh strawberries, sliced
Instructions
In a large bowl, using an electric or stand mixer mix together the strawberry cream cheese, marshmallow cream and raspberry preserves until well combined.
Spoon into serving bowl and top with sliced fresh strawberries. Serve with your favorite fruits.