Classic Lemon Bars
This Classic Lemon Bars have a homemade shortbread crust topped with a sweet and tangy lemon filling.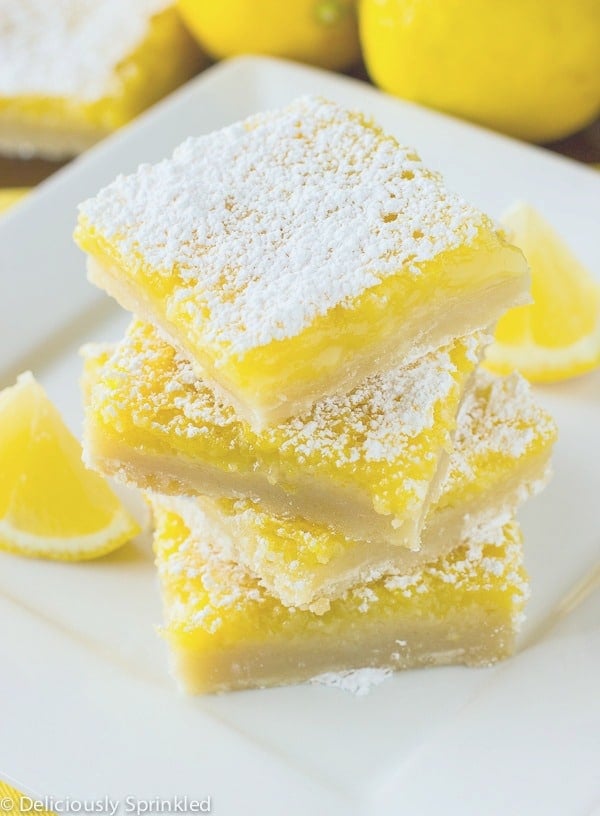 I just love this time of year, the weather is warming up, the flowers are starting to bloom, and everything is lemon flavored!
And these Classic Lemon Bars are bursting with a tangy lemon flavor and sweetened with a dusting of powdered sugar, which makes these lemon bars extra pretty.
And with backyard BBQ's and pool parties in the near future, I can't think of a better dessert to bring to your warm weather parties than these Classic Lemon Bars.
I know your going to absolutely love them, and your friends and family will, too!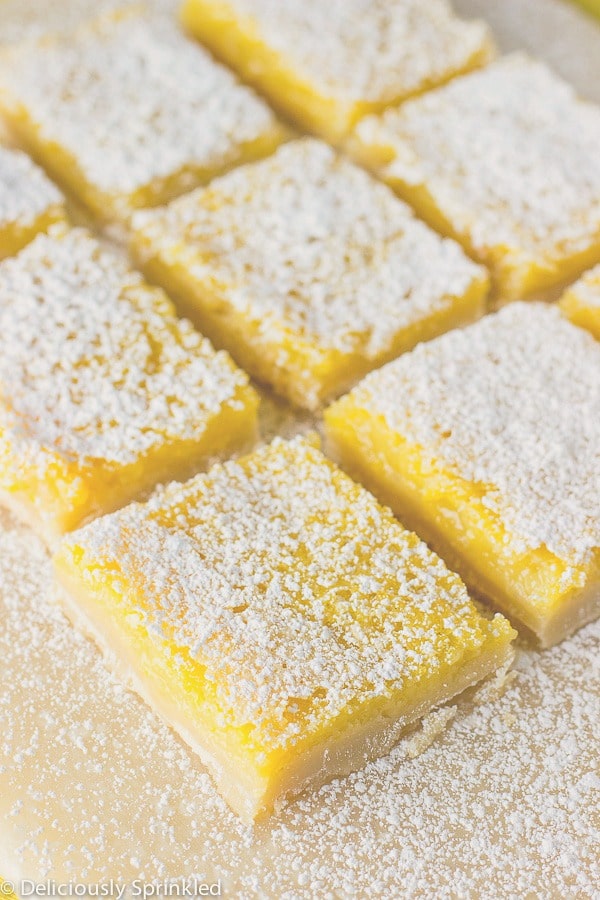 INGREDIENTS TO MAKE LEMON BARS
✓FLOUR
✓POWDERED SUGAR
✓ BUTTER
✓ GRANULATED SUGAR
✓SALT
✓EGGS
✓LEMON JUICE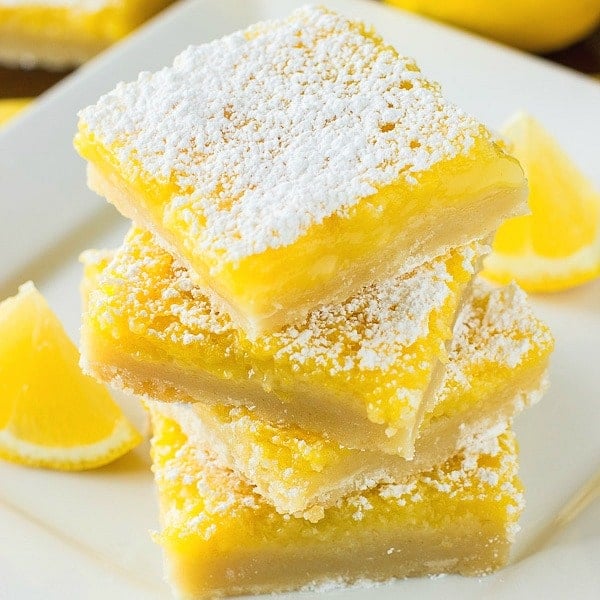 HOW TO MAKE LEMON BARS
TO MAKE THE CRUST: I used a food processor, but you could also use a medium sized bowl. All you need to do is first whisk together the flour and powered sugar. Then using a fork or your fingers, cut in the butter until the mixture becomes crumbly.
COOLING & CUTTING: After you have baked the lemon bars, it's super important to let the lemon bars cool at room temperature for 1 hour. Then cover and let the bars chill in the fridge for another 1 hour 30 minutes or overnight before cutting them into squares. If you leave the bars in the fridge overnight, let them sit out on the counter at room temperature for about 15 minutes before cutting them into squares and dusting them with powdered sugar.
DUSTING WITH POWDERED SUGAR: Wait to dust the lemon bars with the powered sugar until just before your ready to serve them. If you dust them too early, the powered sugar will dissolve into the top of the lemon bar, which they would still taste just as good but they wouldn't look as pretty!

MORE LEMON RECIPES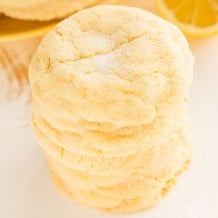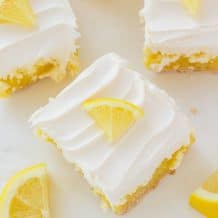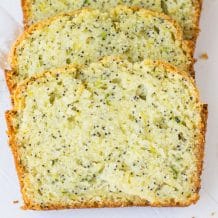 Yield: 12-14 Lemon Bars
Classic Lemon Bars
Prep Time 15 minutes
Cook Time 45 minutes
Total Time 1 hour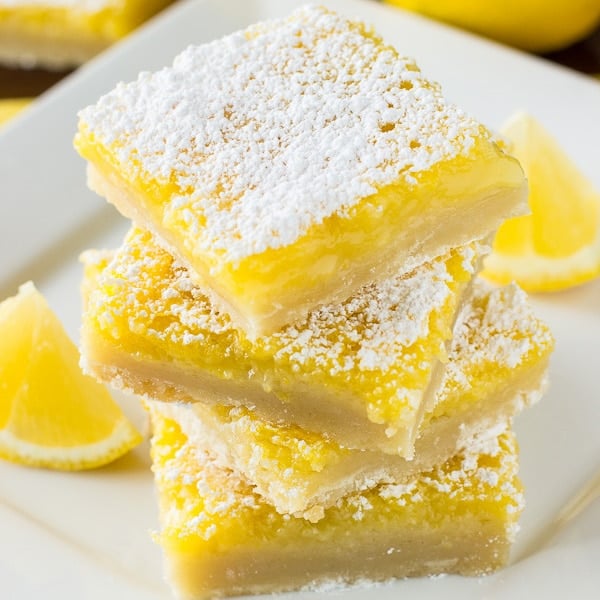 Ingredients
CRUST:
2 cups all-purpose flour
1/2 cup powdered sugar
1 cup salted butter, diced
LEMON FILLING:
2 cups granulated sugar
4 Tablespoons all-purpose flour
1/8 teaspoon salt
1 teaspoon baking powder
4 large eggs
1/2 cup lemon juice (2 medium sized lemons)
1/4 cup orange juice
powdered sugar, for dusting
Instructions
PRE-STEP: Preheat oven to 350F degrees. Line a 13 x 9 inch baking pan with aluminum foil and spray with non-stick cooking spray. Set aside.
MAKE CRUST:
STEP 1: In a food processor, pulse flour, powdered sugar, and diced butter until crumbly.
TIP: If you don't have a food processor, you can use a medium sized bowl instead. Whisk together flour and powdered sugar. Using a fork or your fingers, cut in the butter until mixture becomes crumbly.
STEP 2: Press dough crust into prepared baking pan. Bake for 20 minutes.


MAKE LEMON FILLING:
STEP 3: In a medium sized bowl, whisk together granulated sugar, flour, salt, and baking powder.
STEP 4: Add eggs, lemon juice, and orange juice. Whisk together until well blended.
TIP: If your oven bakes on the lighter side, I would suggest increasing the bake time to 35 minutes. One of the reasons lemon bars fail is because you didn't bake them long enough, so make sure you use a oven thermometer to make sure your oven is at the correct temperature and that you BAKE these bars long enough!
STEP 5: Pour the lemon filling over hot crust. Bake for 25-30 minutes.


LET COOL & CUT INTO SQUARES:
TIP: Allowing these bars to cool & set is a super important step!
STEP 6: Allow lemon bars to cool at room temperature for 1 hour. Then cover and chill in the fridge for 1 1/2 hours or overnight.
STEP 7: Cut lemon bars into squares and dust tops with powdered sugar.
TIP: Use a sifter to dust powdered sugar over bars.