Buffalo Bleu Cheese Dip
This delicious Buffalo Bleu Cheese Dip is super easy snack to whip up right before the game!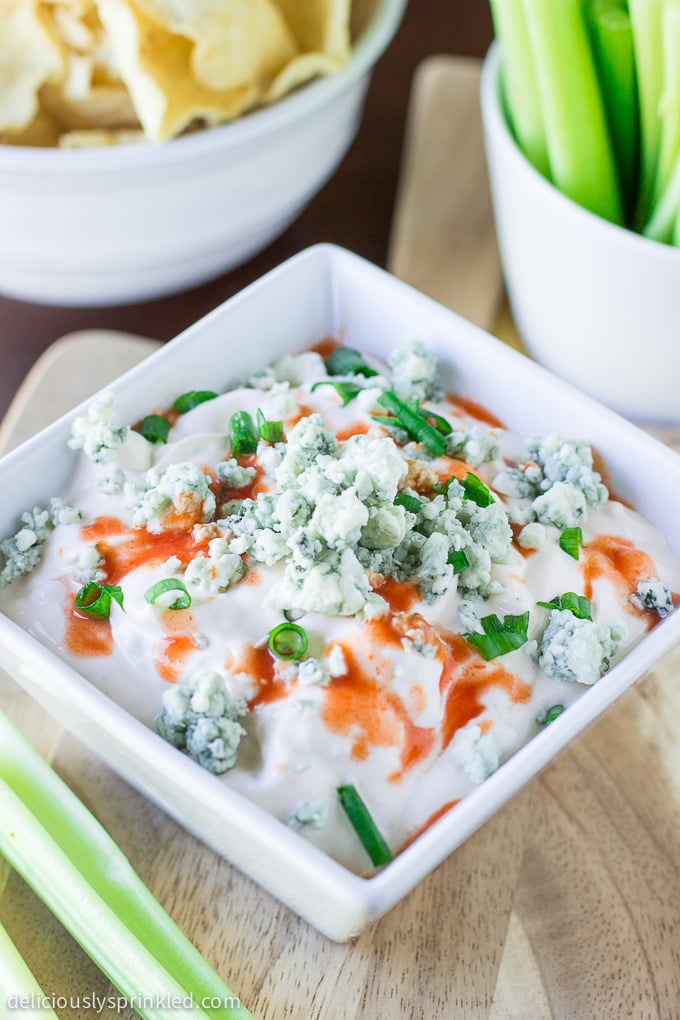 I love football season, because not only do I get to cheer on my favorite team the Green Bay Packers but I have an excuse to make all my delicious dip recipes. And this Buffalo Bleu Cheese Dip is not only delicious, it's takes less then 5 minutes to make and in my book that is a win! 🙂
It's the perfect dip to whip up right before the game starts because you probably already have all the ingredients you need in your fridge. I guarantee it will be a huge hit with your family and friends. And if you need to make more then one dip to bring to your party, check out my recipes for the BEST Taco Dip or if your looking for a great sweet dip, try my Pumpkin Dip…it's amazing!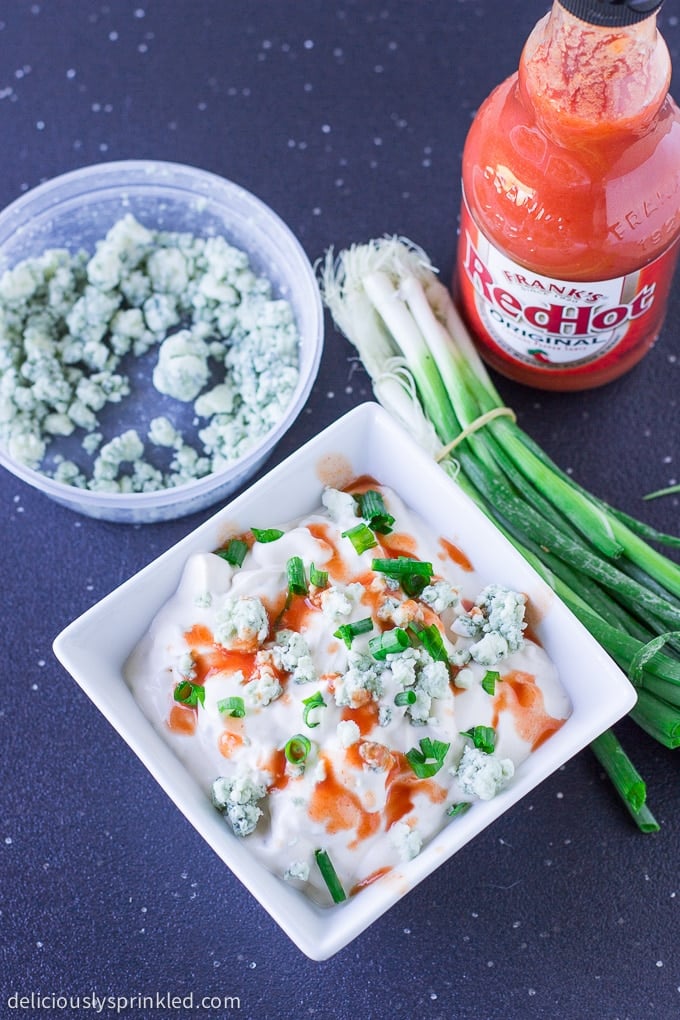 Just a few tips for making this delicious dip: 
Not only is this dip easy to whip up at the last minute but you can also make this dip ahead of time and keep it in the fridge for up to 2-3 days. Just wait to top with blue cheese crumbles, scallions, and cayenne pepper sauce until right before your ready to serve the dip.
If you want this dip to have more heat, you can add one or two more tablespoons of cayenne pepper sauce depending on how HOT you want your dip. And because this dip is so easy to make sometimes, I make a HOT dip and a MEDIUM dip for those of you who are like me that don't like their mouth to be on fire! 😉
Also, this dip makes a great dipping sauce for wings. If you want to make a dipping sauce, just mix in the scallions rather than adding them to the top.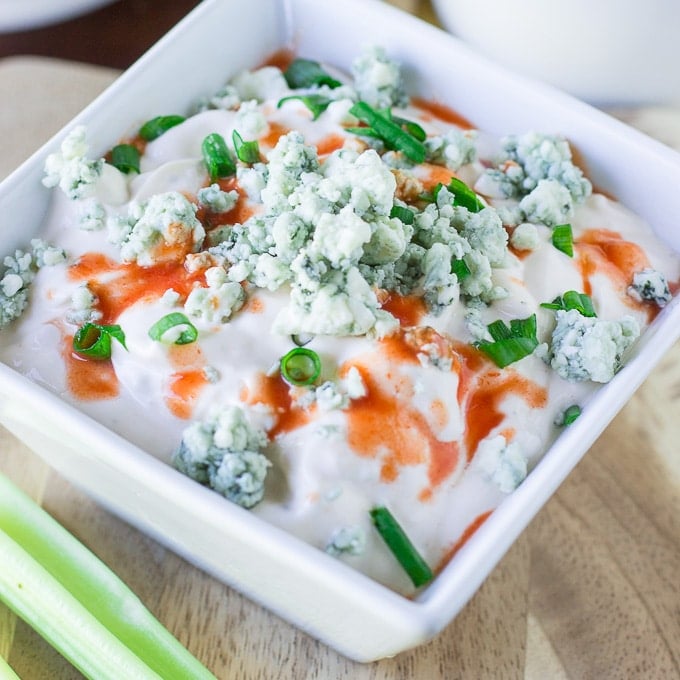 Yield: 10-15 Servings
Buffalo Bleu Cheese Dip
Prep Time 5 minutes

Total Time 5 minutes
Ingredients
1/2 cup mayonnaise
1/2 cup sour cream
1 Tablespoon cayenne pepper sauce
1/4 cup crumbled bleu cheese, plus extra for topping
salt and pepper, to taste
2 scallions, thinly chopped
Instructions
In a large bowl, mix together mayonnaise, sour cream, cayenne pepper sauce, crumbled bleu cheese, and salt/pepper.

Pour dip into serving bowl and top with crumbled bleu cheese, chopped scallions, and a drizzle of cayenne pepper sauce.

Serve with tortilla chips and celery sticks.