Jalapeno Popper Dip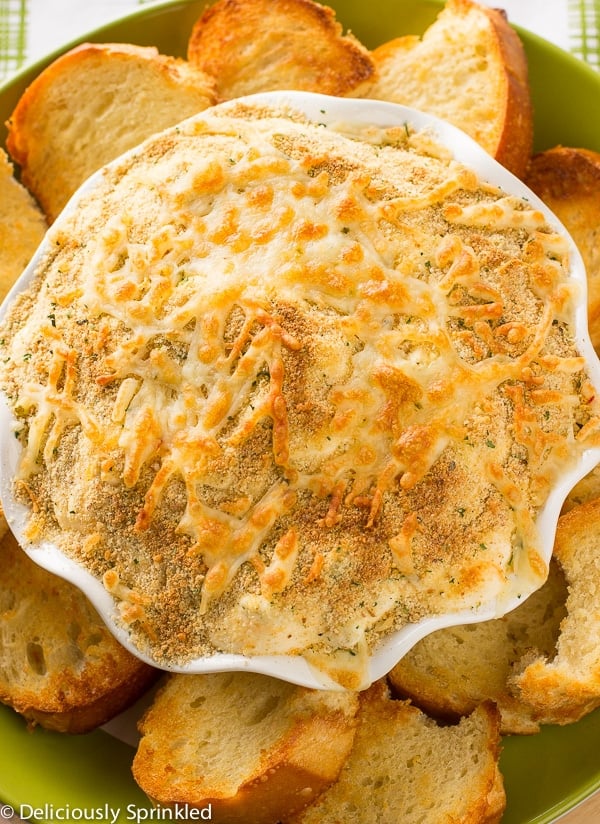 The Super Bowl is next weekend and although I'm still trying to get over the Green Bay Packer's loss, I'm excited to share this delicious Jalapeno Popper Dip recipe with all of you today.
This super easy to make Jalapeno Popper Dip is the perfect appetizer to bring to your upcoming Super Bowl party or any party for that matter.
I love that this dip is spicy with a kick of heat, but it's not SO SPICY that you need to drink water afterwards.
This dip also has a ton of ooey, gooey cheese and to top it off I sprinkled it with Italian style bread crumbs and pepper jack cheese to add an additional kick. YUMMY!
So if you are looking for a deliciously spicy dip to serve/bring to your Super Bowl party, consider making this fantastic Jalapeno Popper Dip.
I promise everyone will love it. ♥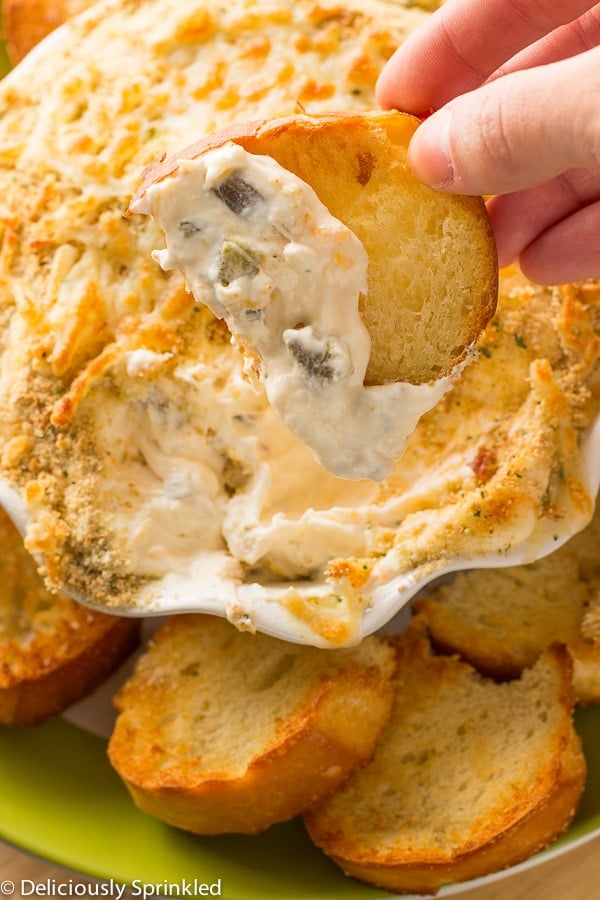 JUST A FEW BAKING TIPS:
✓ MAKE AHEAD: If you want to make this dip ahead of time, all you need to do is make the dip mixture, cover it and place it in the fridge for up to 3 days. Once you are ready to serve it, microwave the dip mixture for 3 minutes. Then sprinkle with bread crumbs and pepper jack cheese, broil for 2 minutes or until top is slightly brown.
✓ SERVE: I like to serve this dip with toasted french bread but you could serve it with tortilla chips, bagel chips, or crackers.
STEP-BY-STEP GUIDE ON HOW TO MAKE THIS JALAPENO POPPER DIP: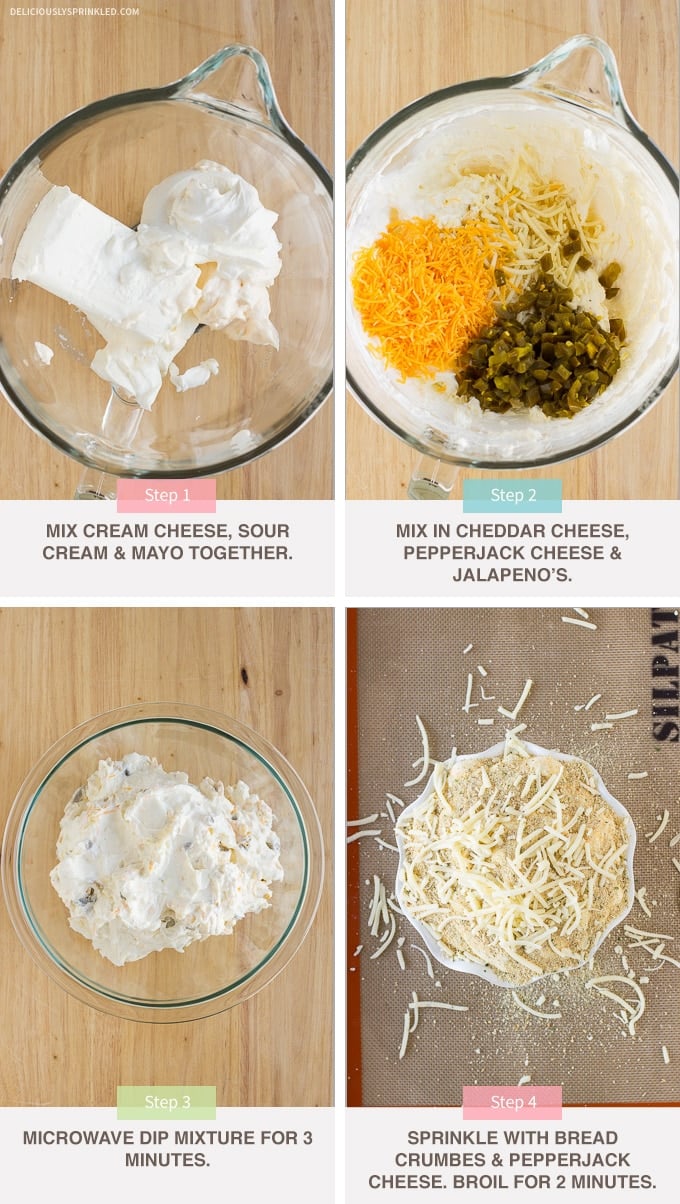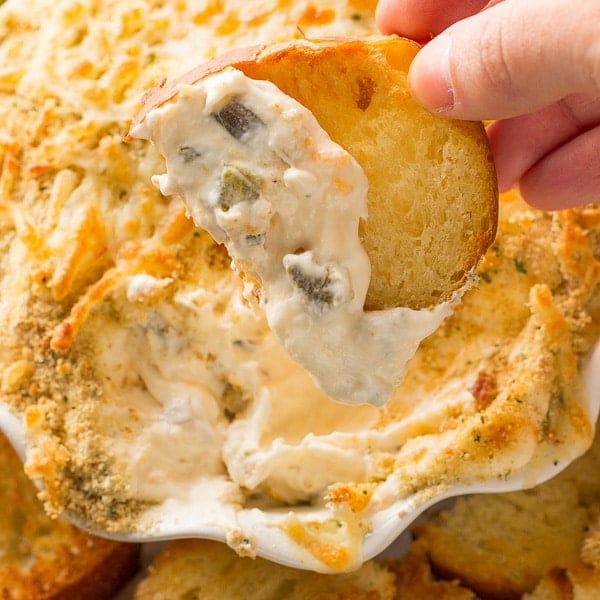 Yield: Serves 10-12
Jalapeno Popper Dip
Prep Time 10 minutes
Cook Time 5 minutes
Total Time 15 minutes
Ingredients
2 (8 oz.) packages cream cheese, softened
1/2 cup mayonnaise
1/2 cup sour cream
1/2 cup shredded cheddar cheese
1/2 cup pepper jack cheese, plus additional for sprinkling on top
1 (4 oz.) can diced jalapeno peppers, drained
1/4 cup Italian style bread crumbs
Instructions
In a medium microwave safe bowl, using an electric or stand mixer on medium speed, beat cream cheese, mayonnaise and sour cream until smooth.
Stir in cheddar cheese, pepper jack cheese and jalapeno peppers.
Microwave dip mixture for about 3 minutes.
Pour dip into a serving dish and place serving dish onto a baking sheet. Sprinkle with bread crumbs and pepper jack cheese. Broil for 1-2 minutes or until cheese is melted. Serve with slice bread, tortilla chips or crackers.
Notes
* STORE: Leftovers in an airtight container in the refrigerator for up to 1 week.