Raspberry Lime Smoothie
This Raspberry Lime Smoothie is a refreshing smoothie, making it a perfect summer time drink.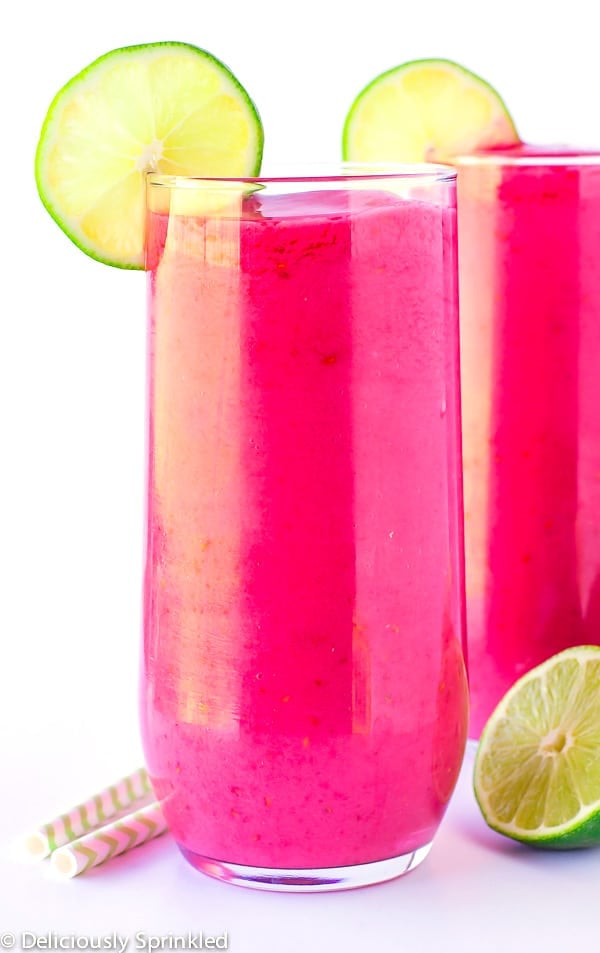 Hello, gorgeous!
I just love the color of this Raspberry Lime Smoothie, it's definitely a great way to put you in a good mood in the morning.
I drink a smoothie almost every morning, unless I go to Starbucks to get a very berry refresher, which are my favorite especially in the summer.
And speaking of favorite, this Raspberry Lime Smoothie is my new favorite smoothie. I love to make this smoothie after a workout.
It's so refreshing and perfect for the upcoming summer months.
I made one this morning and I thought it would be a perfect "adult" drink too. Smoothies don't always have to be just for working out…smoothies can be fun too!
Just add some vodka or some rum and you have yourself a fruity summer drink, perfect for sipping by the pool or the lake!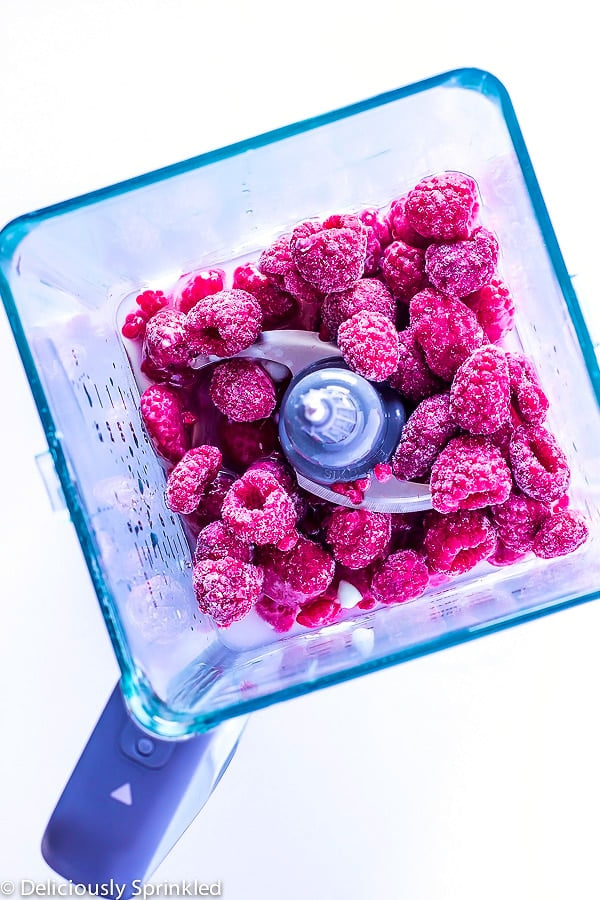 HOW TO MAKE A SMOOTHIE
BEST BLENDER FOR MAKING SMOOTHIES: I make smoothies almost everyday and I've gone through my share of blenders. Here is the blender I use and love, it's fast and makes the best smoothies. I also liked that it comes with the single serve option, because sometimes blending is a hassle because I don't feel like cleaning the pitcher. But with the single serve, it is a lot less hassle to clean, plus there isn't anything wasted because I can make just the right amount. And it has no problems blending ice!
ADD PROTEIN TO KEEP YOU FULL: I often make this smoothie in the morning, especially when I don't have time to make breakfast, I add my protein powder to the smoothie. I love that I can't taste the protein powder (I hate the taste of protein powder) in this smoothie but I know it's there because it keeps me full until lunch time.
USE FROZEN FRUIT: I like to use frozen fruit instead of ice cubes in my smoothies. For this smoothie you want to use frozen raspberries, I just buy a big bag of them in my local grocery stores freezer section. But you if want to use fresh raspberries, no problem just add about a cup of ice cubes.
FILL UP YOUR BLENDER: You always want to layer your ingredients softest to hardest (frozen). First, add the limeade, greens, and yogurt. Then, add frozen raspberries.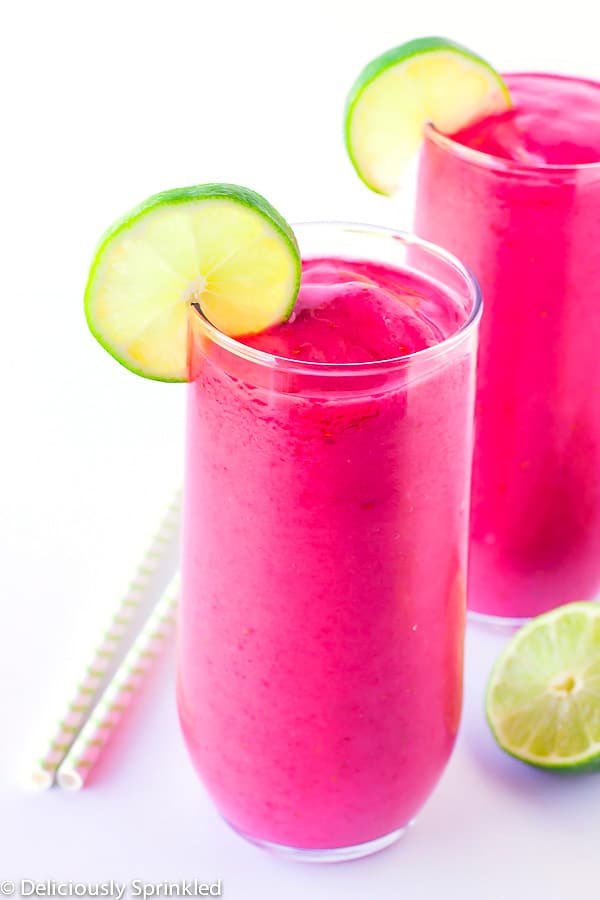 MORE SMOOTHIE RECIPES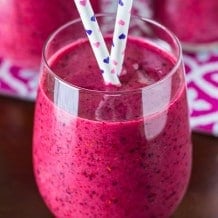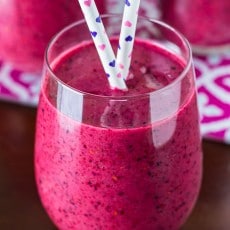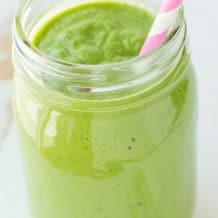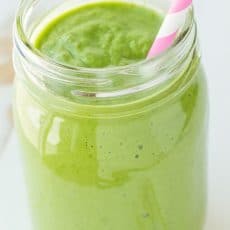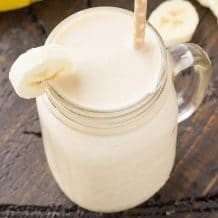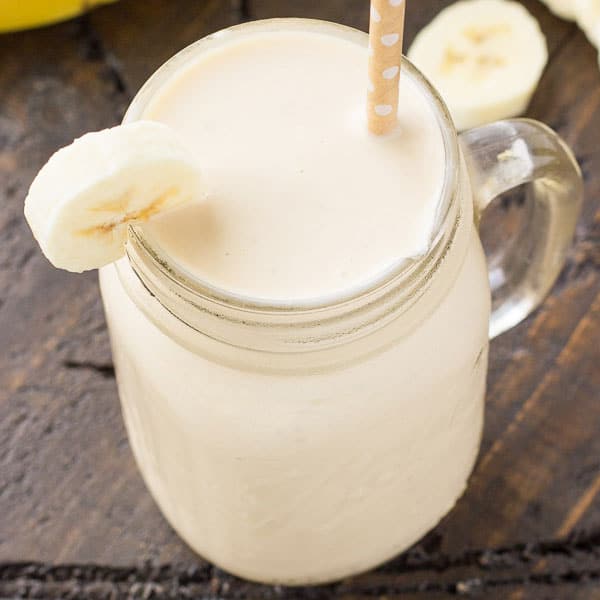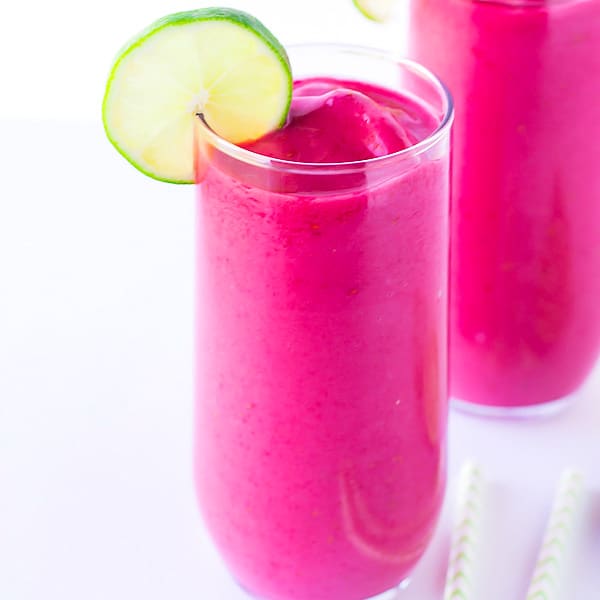 Yield: 2-4 Servings
Raspberry Lime Smoothie
Prep Time 5 minutes
Total Time 5 minutes
Ingredients
2 cups limeade
1 cup key lime pie yogurt*
2 cups frozen raspberries
1 lime, sliced for garnish
Instructions
Place all ingredients into blender (liquid ingredients first).
Blend on high for 2 minutes or until smooth. Scrap down sides and blend for another 30 seconds.
Serve and enjoy!
Notes
*I used key lime pie yogurt but you can use any flavored yogurt you like best.
*Store leftover smoothie covered in the refrigerator for up to 5 days.