Raspberry Lime Smoothie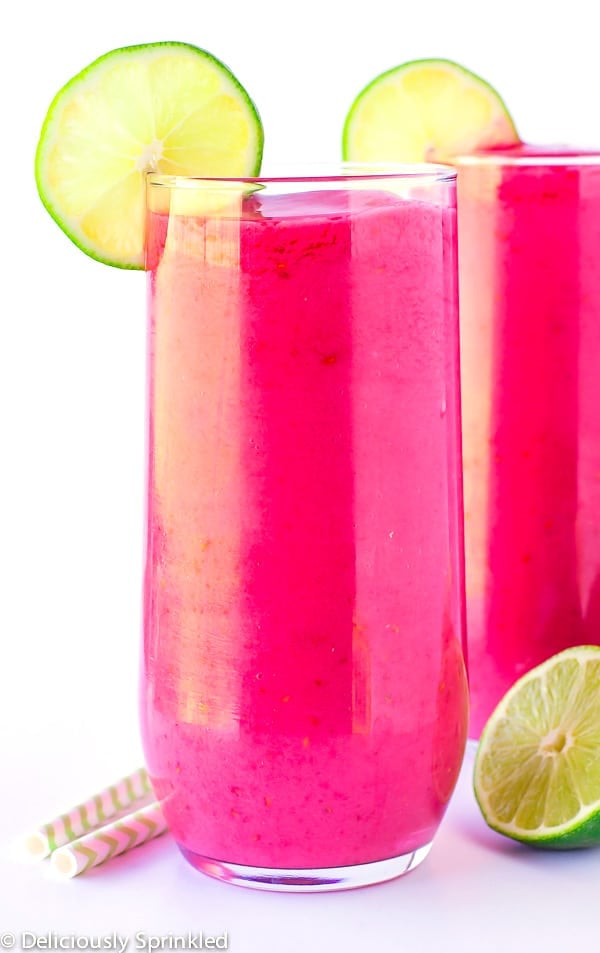 Hello, gorgeous! I just love the color of this Raspberry Lime Smoothie, it's definitely a great way to put you in a good mood in the morning. I drink a smoothie almost every morning, unless I go to Starbucks to get a very berry refresher, which are my favorite especially in the summer.
And speaking of favorite, this Raspberry Lime Smoothie is my new favorite smoothie. It's so refreshing and perfect for the upcoming summer months. I made one this morning and I thought it would be a perfect "adult" drink too, and I totally agree. Add some vodka or some rum and you have yourself a fruity summer drink, perfect for sipping by the pool or the lake!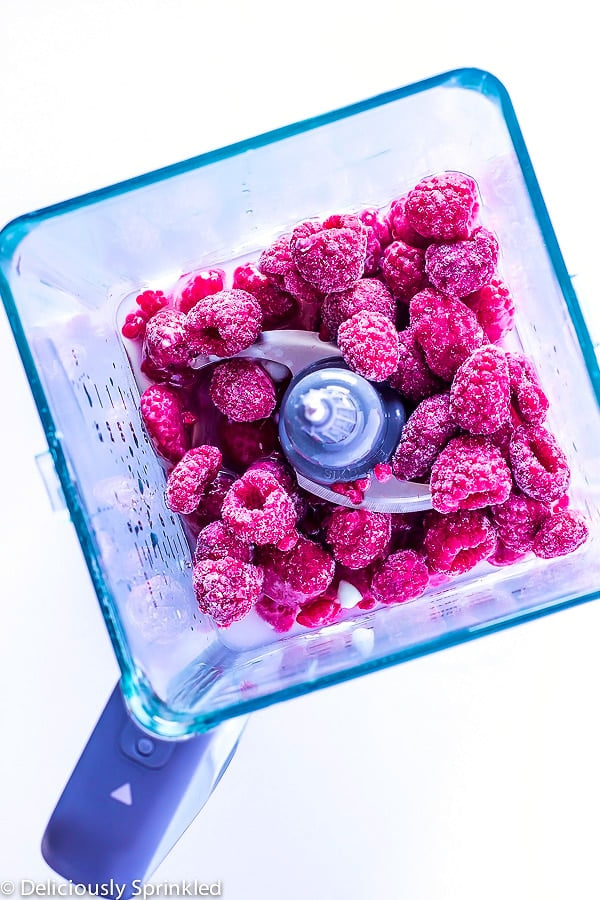 JUST A COUPLE SMOOTHIE MAKING TIPS:
✓ USE FROZEN FRUIT: I like to use frozen fruit instead of ice cubes in my smoothies. For this smoothie you want to use frozen raspberries, I just buy a big bag of them in my local grocery stores freezer section. But you if want to use fresh raspberries, no problem just add about a cup of ice cubes.
✓ FILL UP YOUR BLENDER: You always want to layer your ingredients softest to hardest (frozen). First, add the limeade, greens, and yogurt. Then, add frozen raspberries.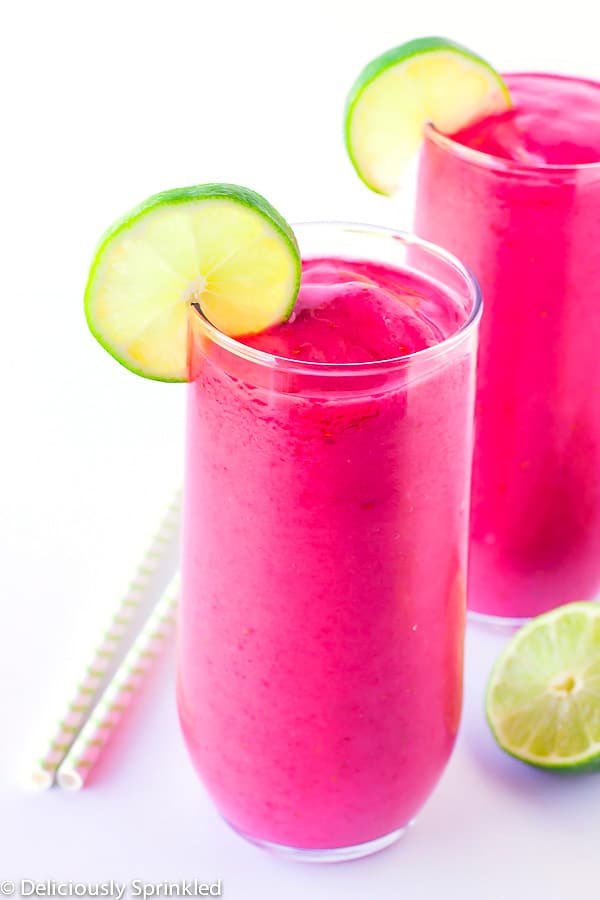 Raspberry Lime Smoothie
Yield: 2-4 Servings
Prep Time: 5 minutes
Total Time: 5 minutes
★ Make sure to read my SMOOTHIE TIPS above!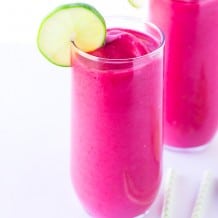 Ingredients:
2 cups limeade
1 cup key lime pie yogurt*
2 cups frozen raspberries
1 lime, sliced for garnish
Directions:
STEP 1: Place all ingredients into blender (liquid ingredients first).
STEP 2: Blend on high for 2 minutes or until smooth. Scrap down sides and blend for another 30 seconds.
STEP 3: Serve and enjoy!
*I used key lime pie yogurt but you can use any flavored yogurt you like best.
*Store leftover smoothie covered in the refrigerator for up to 5 days.
15 Responses to "Raspberry Lime Smoothie"
Leave a Comment