Detox Green Smoothie
This DETOX GREEN SMOOTHIE is an easy way to get lots of vegetables and nutrients to get you back on track. This smoothie will detoxify your system and will make you feel AMAZING!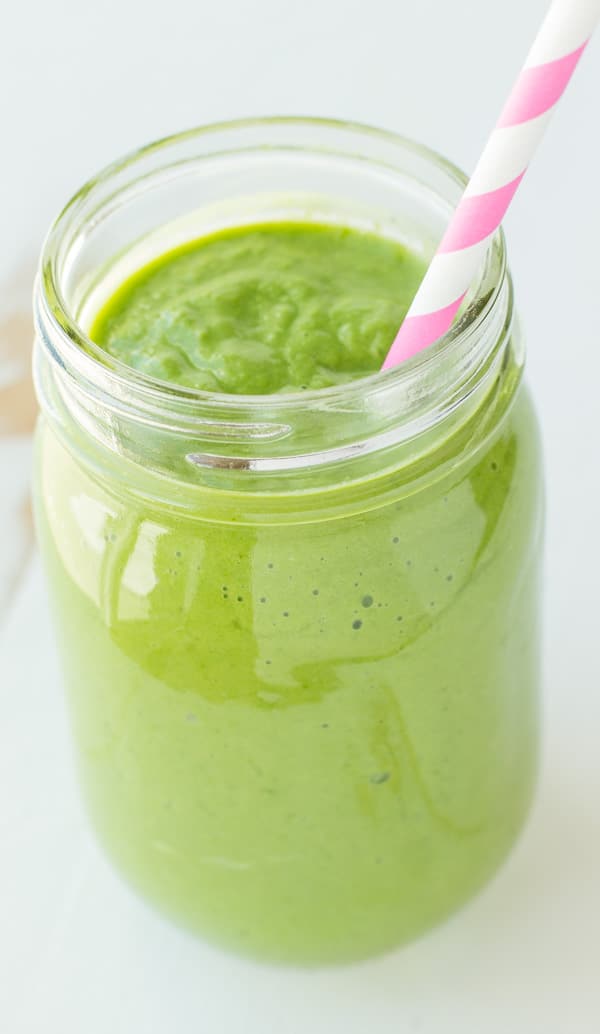 Can you believe it's the end of January already?
I feel like each month seems to go faster & faster as I get older…I'm not complaining winter is my least favorite season, so it can go as fast as it wants.
Anyways, in the beginning of this month, after eating, drinking and not doing much exercising due to our super busy holiday schedule, I needed to get back on track.
The first thing I always do when I feel BLAH, is I make this Detox Green Smoothie.
Not only does this smoothie taste good but it's packed with vitamins and minerals that will help detox the bad stuff that I put in my body and give me the energy I need to get back to working out 3-4 days a week.
So if your feeling like you need a little detox after a big night out, a week vacation or just whenever, this smoothie is my go-to through out the year to get me back on track.
OH…and another awesome benefit of this smoothie is that it helps BOOST your immune system to fight off and recover from a cold or flu. Perfect for this time of year, when everyone is sick.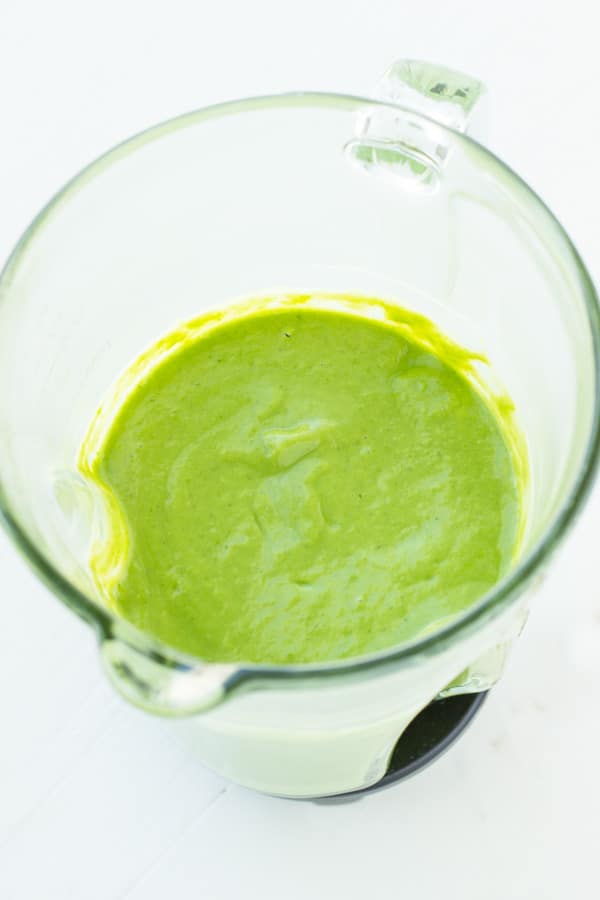 HOW TO MAKE A DETOX GREEN SMOOTHIE
BEST BLENDER FOR MAKING SMOOTHIES: I make smoothies almost everyday and I've gone through my share of blenders. Here is the blender I use everyday, it's fast and makes the best smoothies. I also liked that it comes with the single serve option, because sometimes blending is a hassle because I don't feel like cleaning the pitcher. But with the single serve, it is a lot less hassle to clean, plus there isn't anything wasted because I can make just the right amount. And it has no problems blending ice!
ADD PROTEIN TO KEEP YOU FULL: I often make this smoothie in the morning, especially when I don't have time to make breakfast, I add my protein powder to the smoothie. I love that I can't taste the protein powder (I hate the taste of protein powder) in this smoothie but I know it's there because it keeps me full until lunch time.
FILL UP YOUR BLENDER: You always want to layer your ingredients softest to hardest (frozen). First, add the apple cider vinegar, lime juice, honey and yogurt. Then, add the avocado, spinach, pears and grapes. Lastly, add the ice cubes.
MAKE IT SWEETER: If you like your smoothies to be on the sweeter side rather then on the veggie, healthy tasting side, I would recommend adding a tablespoon or two of honey..either way I love adding honey because honey helps promote healthy, glowing skin and hair.
EXTRA SMOOTHIE LEFTOVER? If you have some leftover smoothie, you can put it in the fridge for later. Once your ready to drink it, I like to add a little extra yogurt to the smoothie to thicken it up again.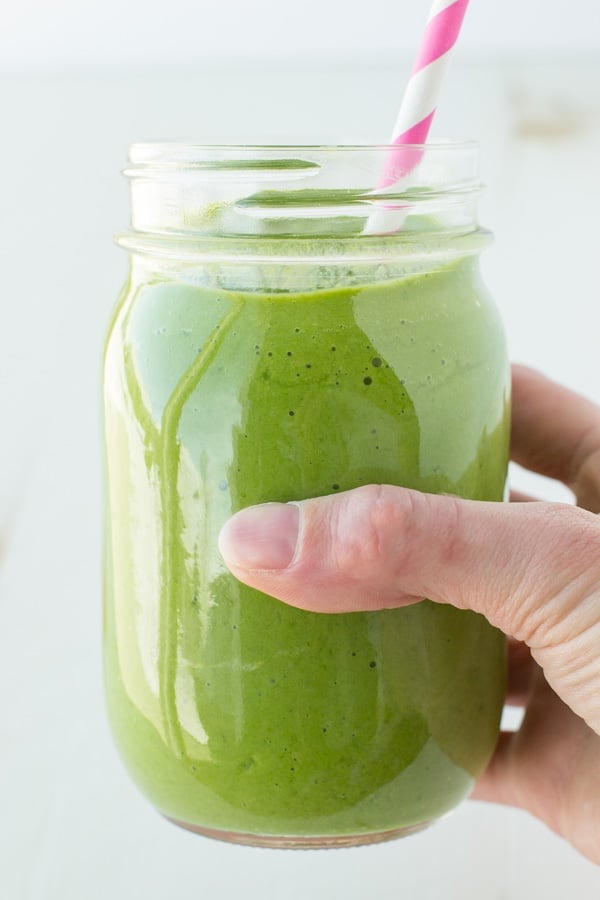 MORE SMOOTHIE RECIPES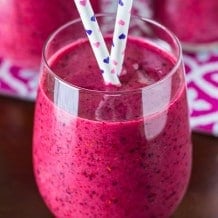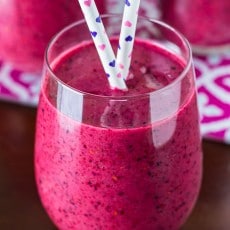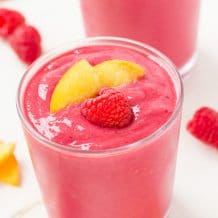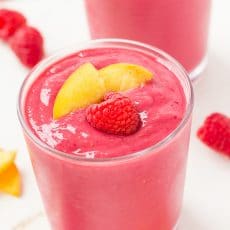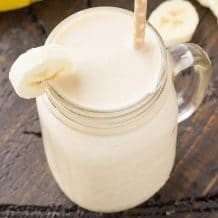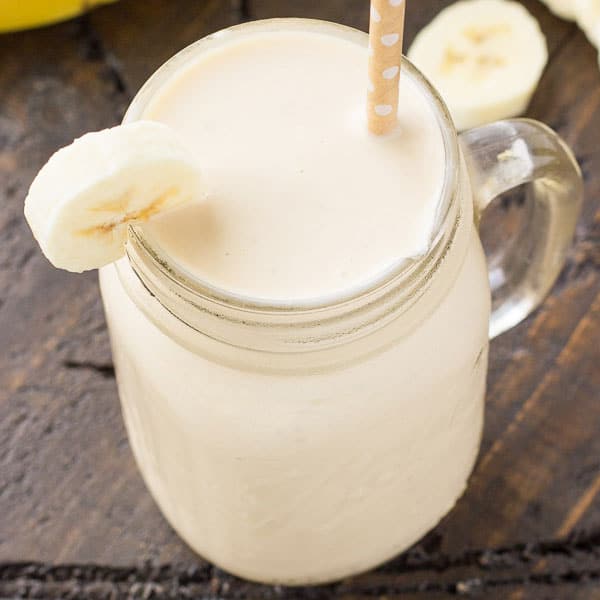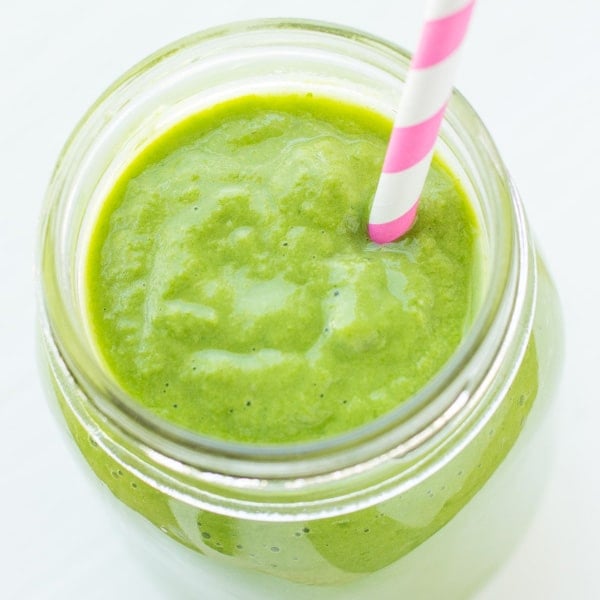 Yield: Serves 2-4
Detox Green Smoothie
Prep Time 5 minutes
Total Time 5 minutes
Ingredients
1 tablespoon apple cider vinegar
1 tablespoon lime juice
1 tablespoon honey
1 cup vanilla greek yogurt
1 medium ripe avocado, halved & pitted
2 cups fresh spinach
1 pear, peeled & chopped
15 green grapes
1/2 cup ice cubes
Instructions
Combine all ingredients in the blender in the order listed.
Blend until smooth.
Notes
STORE: Store leftovers in fridge for up to 2-3 days.