LEMON POPPYSEED ZUCCHINI BREAD
LEMON POPPYSEED ZUCCHINI BREAD
This Lemon Poppyseed Zucchini Bread combines two of your favorite quick breads in one!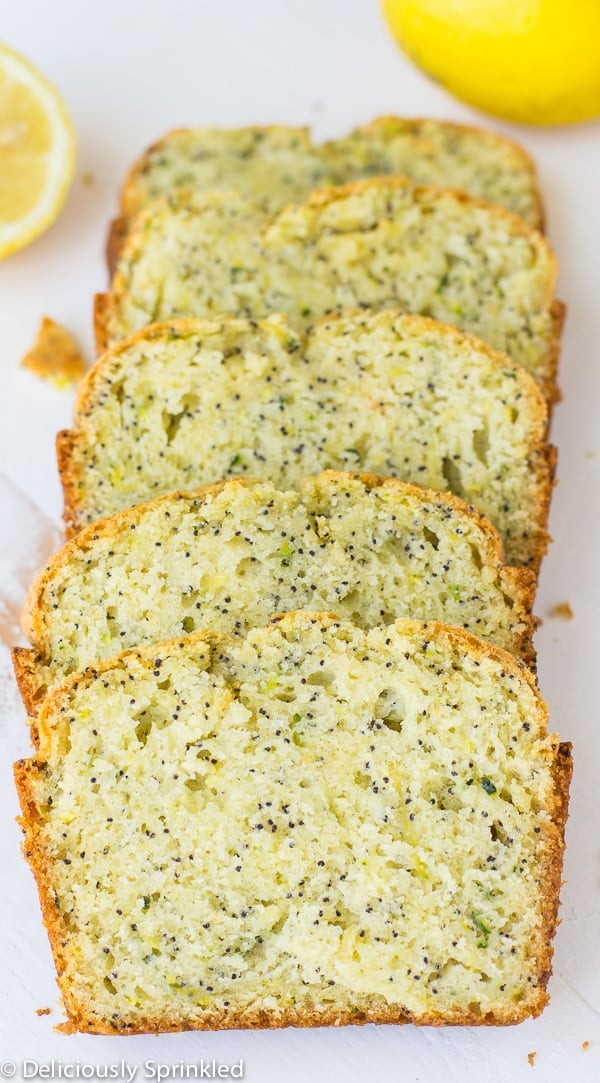 Lemon Poppyseed Bread 🍋 or Zucchini Bread 🍞. Which one of your favorite?
Well if your like me and can't decide which one is your favorite, no worries…I got you covered with this Lemon Poppyseed Zucchini Bread.
This bread is full of flavor with it's delicious, refreshing lemon-y taste combined with the flecks of zucchini makes this quick bread a must make for summer. ☀
Honestly, I like this bread so much that I enjoy it all year-round. I always make a couple extra loaves and freeze them so that in the dead of winter ❄, I can enjoy a little slice of summer. 🌞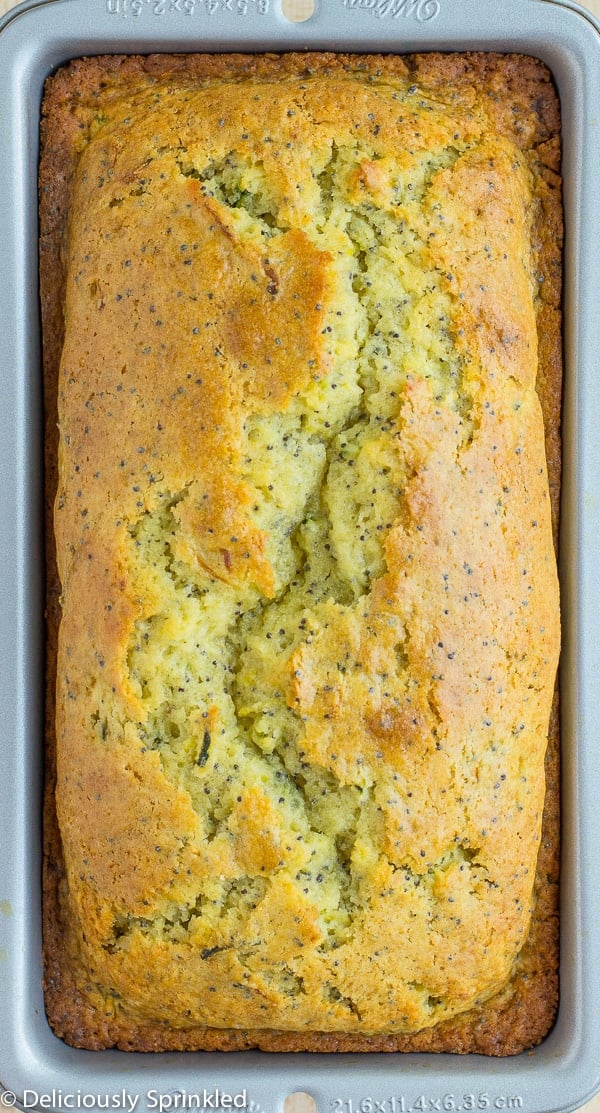 JUST A FEW BAKING TIPS:
✓ SHREDDED ZUCCHINI: I highly recommend if you do not own a food processor with a shredder attachment you need to get one TODAY! It will make your life so much easier because you wont have to use a cheese grater to try to shred your zucchini, it just does it for you in seconds.
✓ DON'T LET THE TOP BURN: Don't let the top of your bread BURN! About half way through baking this bread, make sure to check to see if the top of the bread is getting too brown and if it is just place a piece of aluminum foil over top of bread for the rest of the baking time to avoid burning the top of the bread.
✓ MAKE AHEAD: This bread freezes very well for about 3-4 months. When ready to enjoy, place bread in refrigerator overnight to thaw. Then place the bread on your kitchen counter top for about 30-60 minutes to allow it to come to room temperature before slicing and enjoying.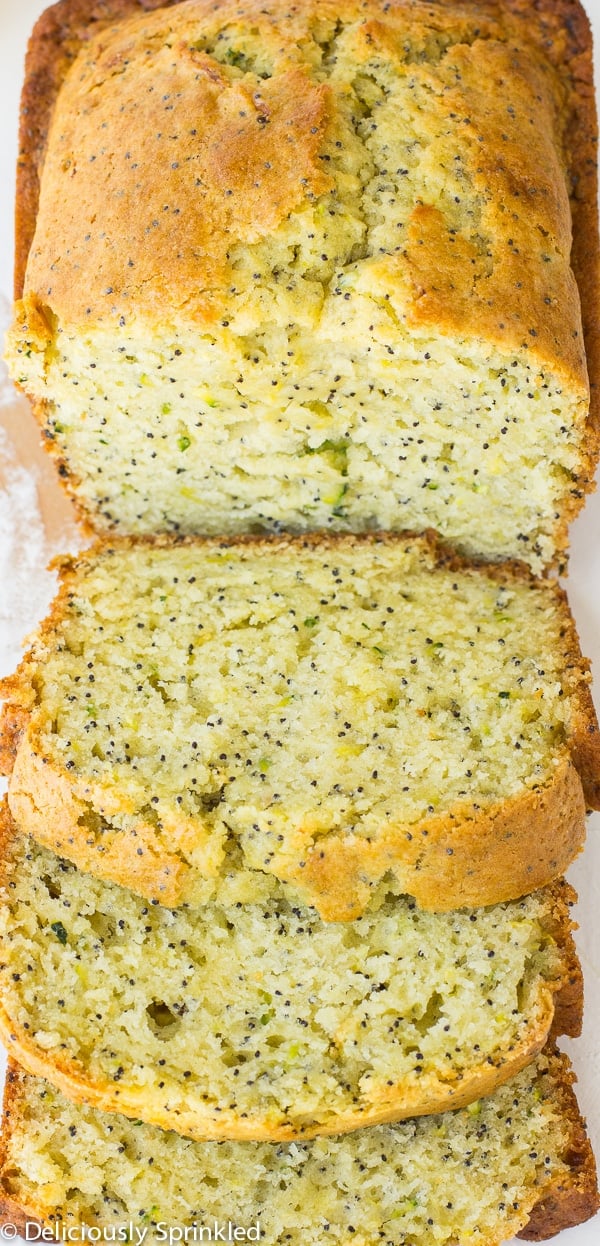 STEP-BY-STEP RECIPE GUIDE ON HOW TO MAKE THIS LEMON POPPYSEED ZUCCHINI BREAD:

Lemon Poppyseed Zucchini Bread
Yield: 2 Loaves
Prep Time: 25 minutes
Cook Time: 50-55 minutes
Total Time: 1 hour 20 minutes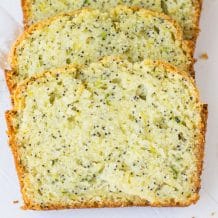 Ingredients:
4 cups all-purpose flour
1 1/2 ups granulated sugar
1 package (3.4 oz.) instant lemon pudding mix
1 1/2 teaspoons baking soda
1 teaspoon baking powder
1 teaspoon salt
4 large eggs
1 1/4 cups milk
1 cup vegetable oil
3 tablespoons lemon juice
1 teaspoon lemon extract
2 cups shredded zucchini (about 2 medium sized zucchini's)
1/4 cup poppy seeds
Directions:
PRE-STEP: Preheat oven to 350F degrees. Spray two 9x5 loaf pan with nonstick spray. Set aside.
STEP 1: Shred two zucchini's using a food processor with shredder attachment.
STEP 2: In a large bowl, combine flour, sugar, pudding mix, baking soda, baking powder and salt.
STEP 3: In another bowl, whisk eggs, milk, oil, lemon juice and lemon extract.
STEP 4: Pour lemon mixture into dry ingredients and mix until JUST COMBINED! Do not OVER MIX!
STEP 5: Fold in zucchini and poppy seeds.
STEP6: Pour zucchini bread mixture into prepared loaf pans and bake for 50-55 minutes or until a toothpick inserted near the center comes out clean. Cool for 10 minutes before removing from pans to wire racks to cool completely.

AND TRY THESE DELICIOUS ZUCCHINI RECIPE…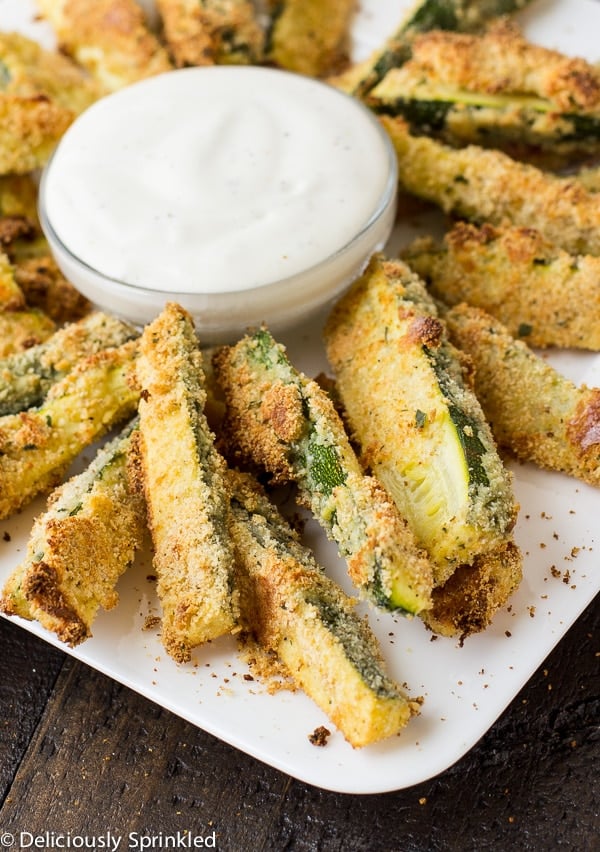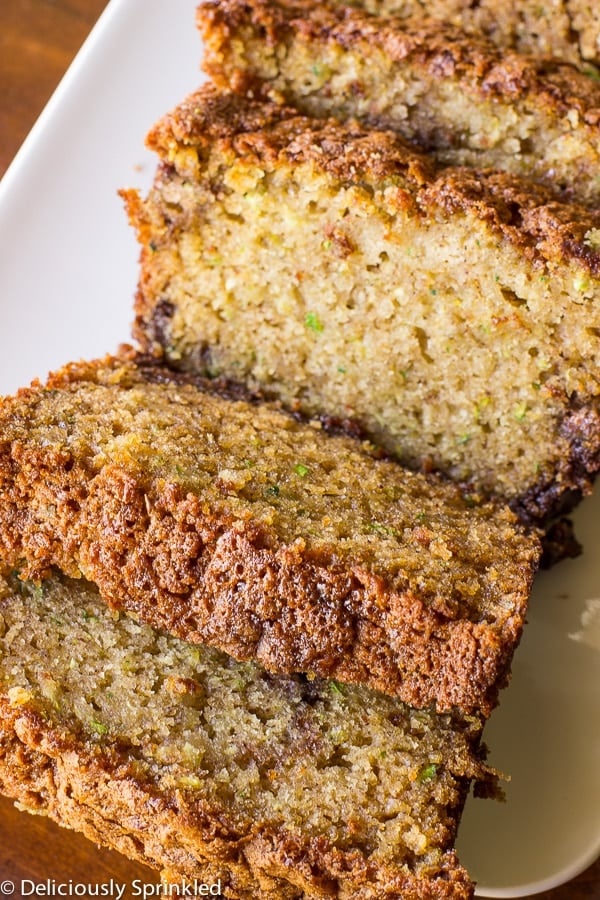 One Response to "LEMON POPPYSEED ZUCCHINI BREAD"
Leave a Comment