AVOCADO SALSA
AVOCADO SALSA
 Fresh avocado salsa with corn, peppers, olives, onions and of course avocado!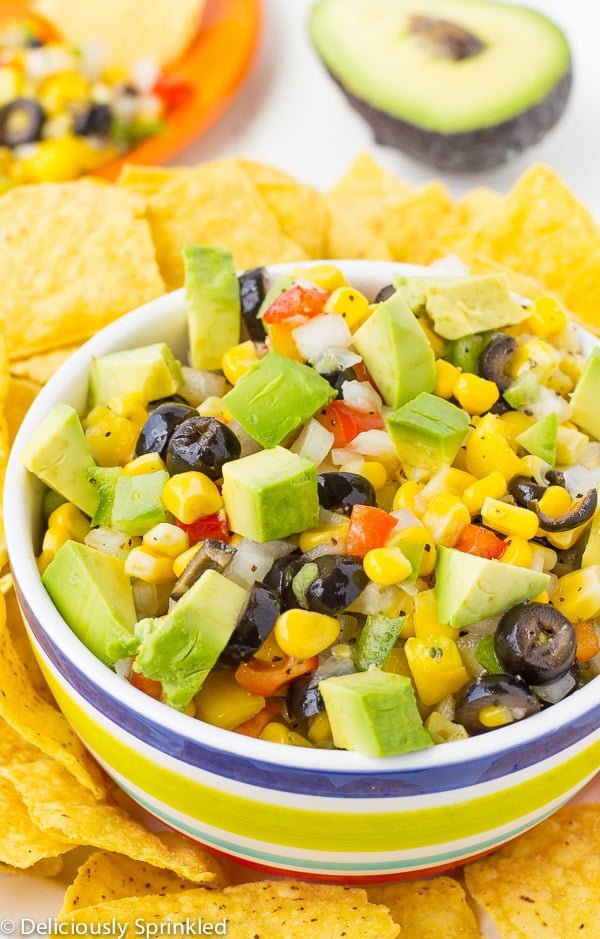 I love avocados! ????
I read something somewhere that an avocado a day is super healthy for you, so I try to add avocado to at least one meal a day. So when I made this Avocado Salsa I had an excuse to snack on this all day.
This Avocado Salsa is so flavorful it's loaded with corn, olives, onions, peppers, avocados and the dressing that you coat all these delicious veggies with is out of the world. Once you start eating this salsa, I guarantee your going to be hooked.
I make this all the time to bring to a party and I'm always getting asked for the recipe. So now I can just send all my friends and family to my website and they will have this Avocado Salsa recipe forever. You're welcome! ????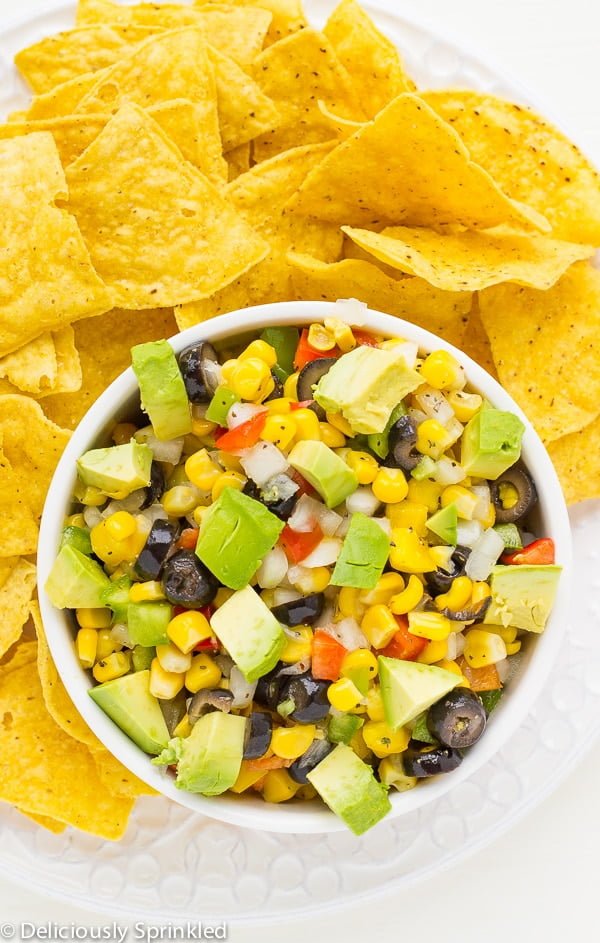 JUST A FEW AVOCADO SALSA MAKING TIPS:
✓ MAKE NIGHT BEFORE: The key to this avocado salsa is letting this salsa soak up in all the flavors overnight. So make sure to plan ahead because this salsa needs to sit in the fridge for at least 8 hours. Trust me, it will be worth the wait!
✓ AVOCADOS: Once your ready to serve, mix in ripe avocados. I also like to top this salsa with some extra avocados because you can never have enough and it makes this salsa pretty.
✓ TOP IT ON ANYTHING: Not only is this salsa excellent with chips but it's also perfect for topping on chicken, steak, for tacos or in a salad. Or you could just eat it with a spoon! ????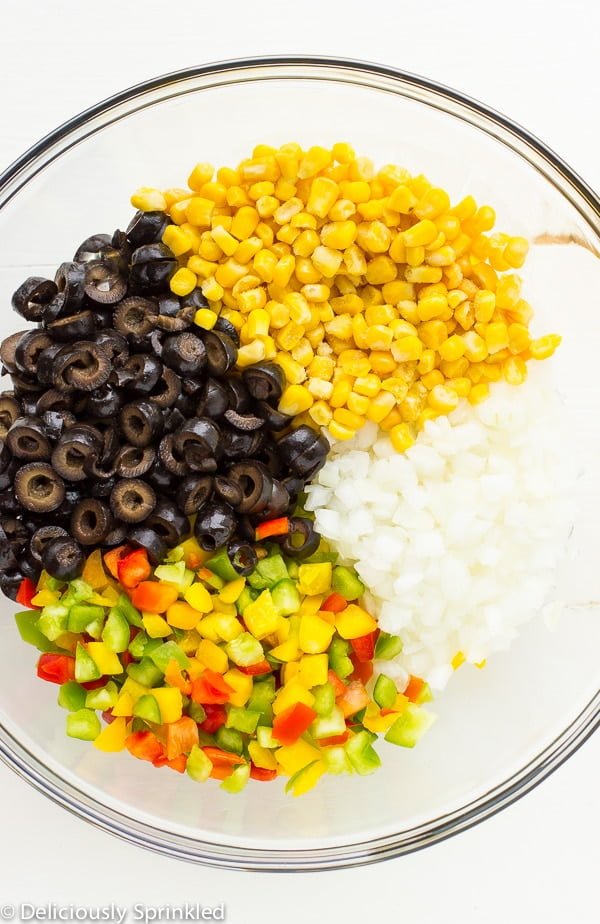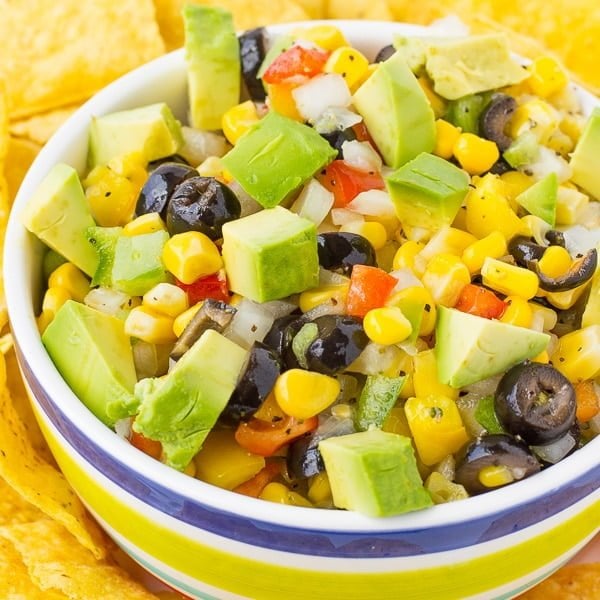 Yield: Serves 12-15
Avocado Salsa
Prep Time 15 minutes
Total Time 15 minutes
Ingredients
1 2/3 cups frozen corn, thawed
2 cans sliced black olives, drained
1 medium red pepper, chopped
1 medium yellow pepper, chopped
1 medium green pepper, chopped
1 small onion, chopped
1/3 cup olive oil
1/4 cup lemon juice
3 Tablespoons apple cider vinegar
1 teaspoon oregano
1/2 teaspoon salt
1/2 teaspoon pepper
4 ripe avocados, peeled
Instructions
STEP 1: In a large bowl, combine corn, olives, all the peppers and onion.
STEP 2: In a small bowl, whisk together olive oil, lemon juice, vinegar, oregano, salt and pepper. Pour over corn mixture and toss to coat. Cover and refrigerate overnight.
STEP 3: Just before serving, chop avocados and stir into salsa. Serve with tortilla chips.