Blueberry Banana Bread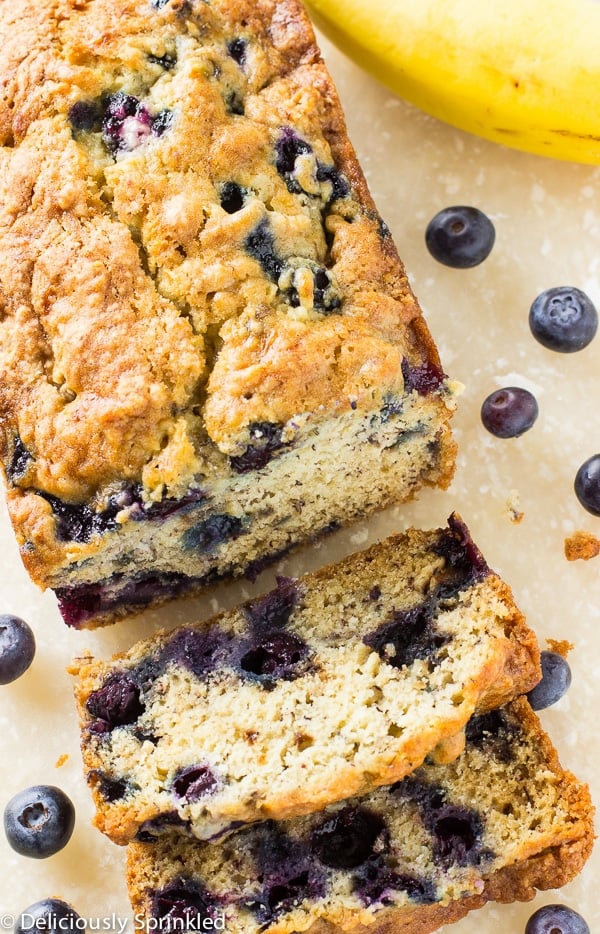 This moist and easy to make Blueberry Banana Bread starts out by using my all-time favorite Banana Bread recipe. I then added a special ingredient; blueberries. Blueberries and bananas, in my opinion, make the perfect combination.
And with summer just around the corner, I always make sure that I make a couple extra Blueberry Banana Breads to place in the freezer when it's too hot to turn on the oven but I want to enjoy this delicious bread.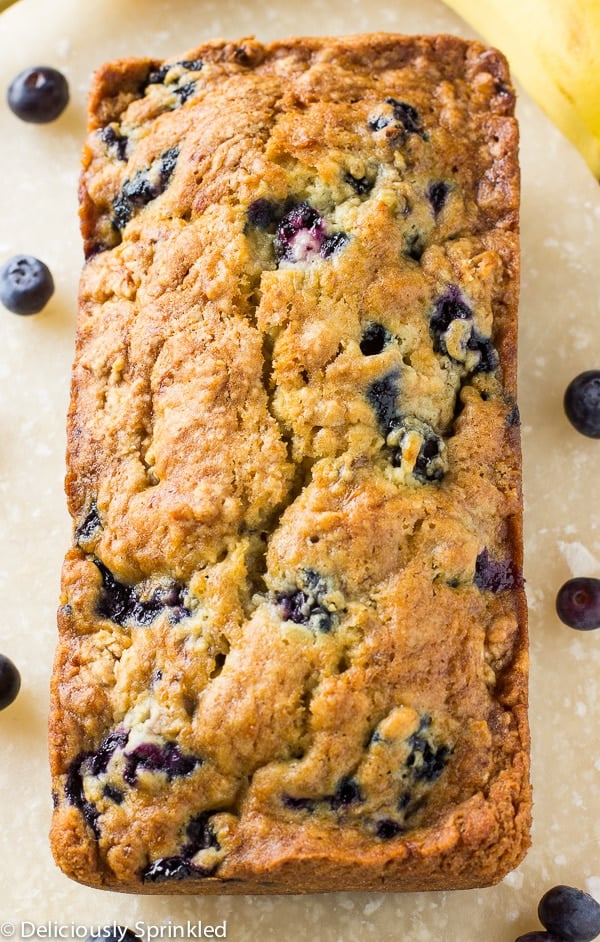 JUST A FEW BAKING TIPS:
✓ BAKING TRICK: Want to know the trick to get the big, fluffy top!? Well, it's easy, all I do is bake the banana bread at 375F for 15 minutes, then I REDUCE the heat to 350F and bake for an additional 30 minutes. I then let the bread completely cool before removing from loaf pan.
✓ DON'T LET THE TOP BURN: Don't let the top of your bread BURN! About half way through baking this bread, make sure to check to see if the top of the bread is getting too brown and if it is, place a piece of aluminum foil over the top of the bread for the rest of the baking time to avoid burning the top of the bread.
✓ MAKE AHEAD: This bread freezes very well for up to 3 months. When ready to enjoy, place bread in the refrigerator overnight to thaw. Then place the bread on your kitchen counter top for about 30-60 minutes to allow it to come to room temperature before slicing and enjoying.
STEP-BY-STEP GUIDE ON HOW TO MAKE THIS BLUEBERRY BANANA BREAD:

Leave a Comment