Unicorn Banana Bread
UNICORN BANANA BREAD
This simple to make banana bread filled with SPRINKLES makes for a FUN way to start your day!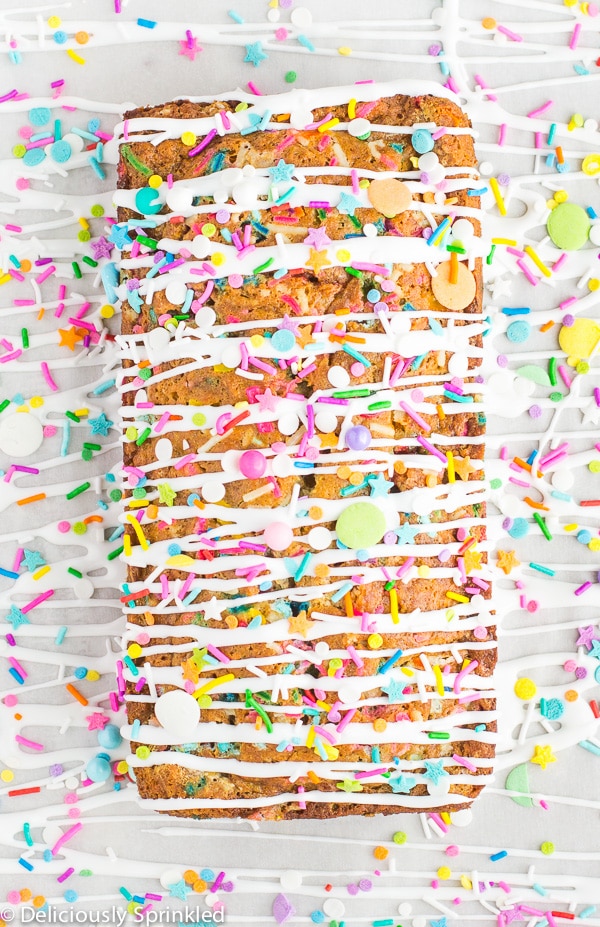 I'm SO excited to share this super fun Unicorn Banana Bread with all of you today! If you follow me on Instagram, yesterday I posted a little behind the scenes of me making this bread.
Unicorn everything is super popular right now, and I'm kind of embarrassed that this is my first unicorn recipe. I mean, with the name Deliciously Sprinkled…the unicorn could be my mascot.
To make this Unicorn Banana Bread, I used my grandma's famous banana bread recipe but rather than adding walnuts, I added SPRINKLES! I then topped the banana bread with vanilla icing and even more SPRINKLES!
This Unicorn Banana Bread is the perfect way to start your day, I mean how could you have a bad day when you have SPRINKLES for breakfast!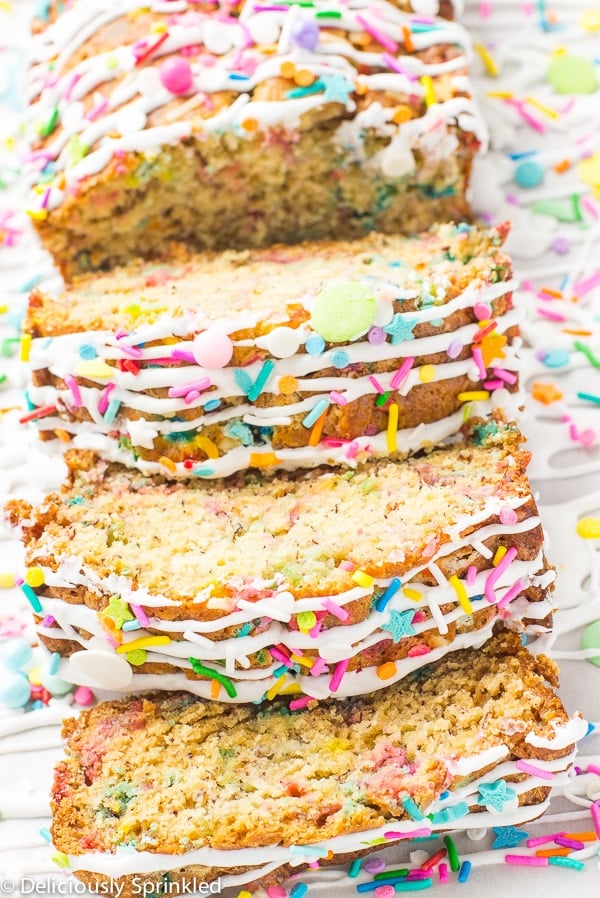 JUST A FEW BAKING TIPS:
✓ BAKING TRICK: Want to know the trick to get the big, fluffy top!? Well, it's easy, all I do is bake the banana bread at 375F for 15 minutes, then I REDUCE the heat to 350F and bake for an additional 20-30 minutes. I then let the bread completely cool before removing from loaf pan.
✓ DON'T LET THE TOP BURN: Don't let the top of your bread BURN! About half way through baking this bread, make sure to check to see if the top of the bread is getting too brown and if it is just place a piece of aluminum foil over top of bread for the rest of the baking time to avoid burning the top of the bread.
✓ MAKE AHEAD: This bread freezes very well for up to 3 months. When ready to enjoy, place bread in refrigerator overnight to thaw. Then place the bread on your kitchen counter top for about 30-60 minutes to allow it to come to room temperature before slicing and enjoying.
✓ SPRINKLES: I love Sweetapolita's new Sprinkle Shop! She has a TON of super fun sprinkles, like the sprinkles I used to make this banana bread.
STEP-BY-STEP GUIDE ON HOW TO MAKE THIS UNICORN BANANA BREAD: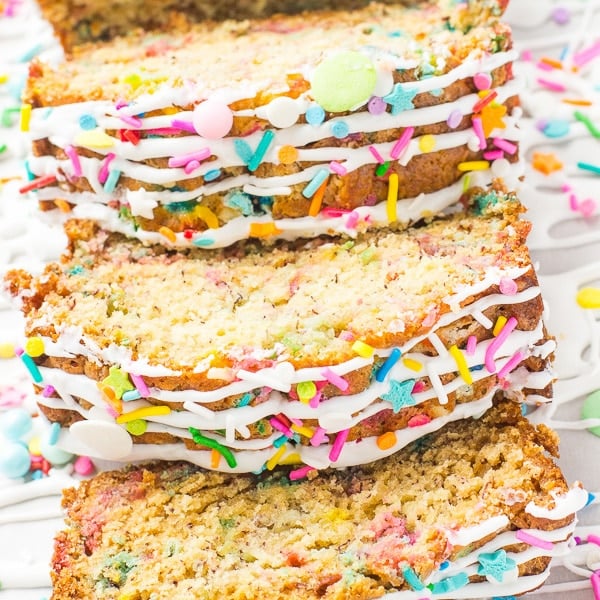 Yield: 2 Loafs
Unicorn Banana Bread
Prep Time 15 minutes
Cook Time 45 minutes
Total Time 1 hour
Ingredients
UNICORN BREAD:
1/2 cup (1 stick) butter, softened
1 cup granulated sugar
2 large eggs, beaten
3 ripe bananas, mashed
2 cups flour
1 teaspoon baking soda
1/2 teaspoon salt
1/2 cup rainbow sprinkles
VANILLA ICING:
1/4 cup unsalted butter, softened
1 cup powdered sugar
1/2 teaspoon vanilla extract
sprinkles, for topping
Instructions
Preheat oven to 375F degrees. Spray two 9x5 loaf pan with nonstick spray. Set aside.
In a large bowl, using an electric or stand mixer with paddle attachment cream butter and sugar together until light and fluffy.
In a small bowl, beat eggs using a fork. Add eggs to sugar mixture and beat until combined.
Add mashed bananas and mix until combined.
Sift all dry ingredients: flour, baking soda, and salt. Slowly add sifted dry ingredients to banana mixture and mix until flour is just combined. DO NOT OVERMIX!
Fold in sprinkles.
Pour banana bread mixture into prepared loaf pan and bake at 375F for 15 minutes. REDUCE heat to 350F and bake for an additional 20-30 minutes or until edges are slightly brown or until toothpick inserted into center comes out clean. Let cool completely before removing from loaf pan.
MAKE VANILLA ICING:
In a large bowl, beat together the butter with an electric mixer. With the mixer on low speed, add the powdered sugar until smooth and creamy. Beat in the vanilla extract.
Fill a zip-lock bag with vanilla icing, lock it shut and snip off a corner of the bag. Ice top of bread and sprinkle with additional sprinkles.
☕ UNICORN BANANA BREAD + COFFEE= ONE AWESOME MORNING
A couple weeks ago I told you all how much I was loving my NESCAFÉ® Dolce Gusto® during my Coffee Break post. Well, I love this coffee machine even more, I will never go back to my "other" coffee machine. My mornings never been better because all you need is this machine to make everything from a black cup of coffee to an espresso, cappuccino, latte, tea, hot chocolate, you name it you can make it.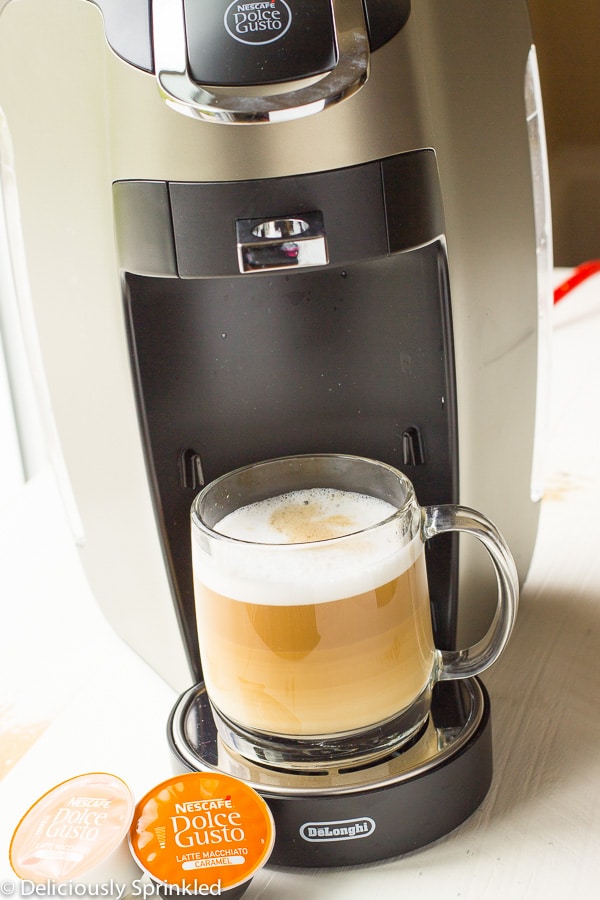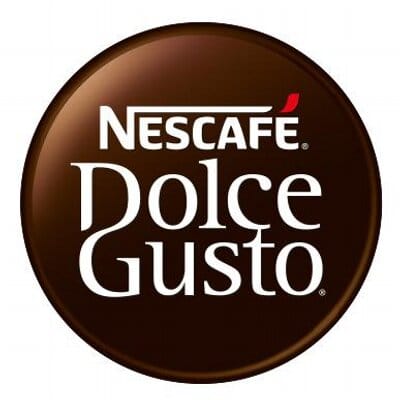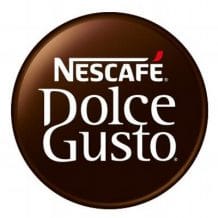 GET YOUR NESCAFÉ® Dolce Gusto® TODAY AND SAVE 40% OFF!
TO REDEEM COUPON:
VISIT: www.dolce-gusto.us/
USE MY CODE: JennifersCup
(VALID UNIL 6/14/2017)

I'm sharing my experience with #NESCAFE as part of a NESCAFE sponsored series for Socialstars™