Pineapple Yogurt Parfaits
These Pineapple Yogurt Parfait are a fantastic way to start your morning or a sweet pick me up in the afternoon.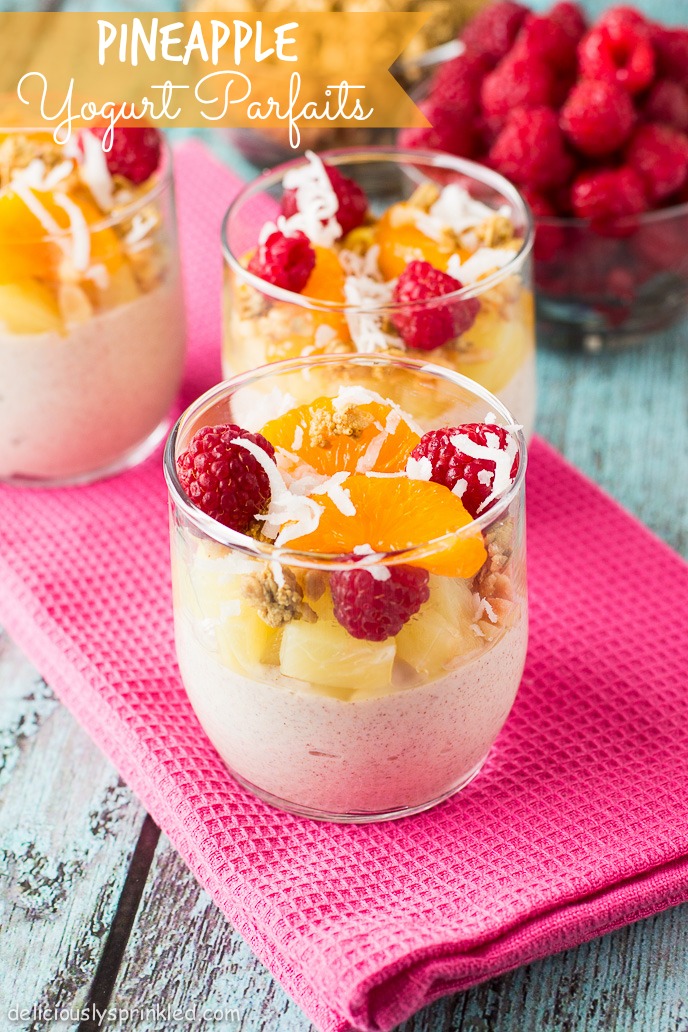 Pineapple and coconut scream summer to me or a tropical island somewhere. Unfortunately, I will not be going to any tropical islands in the near future but summer is just around the corner and these Pineapple Yogurt Parfaits are perfect for breakfast, a sweet snack or a tropical dessert for fun a summer pool party.
You could even add one of those cool drink umbrellas to make them even more fun to eat, or not! 🙂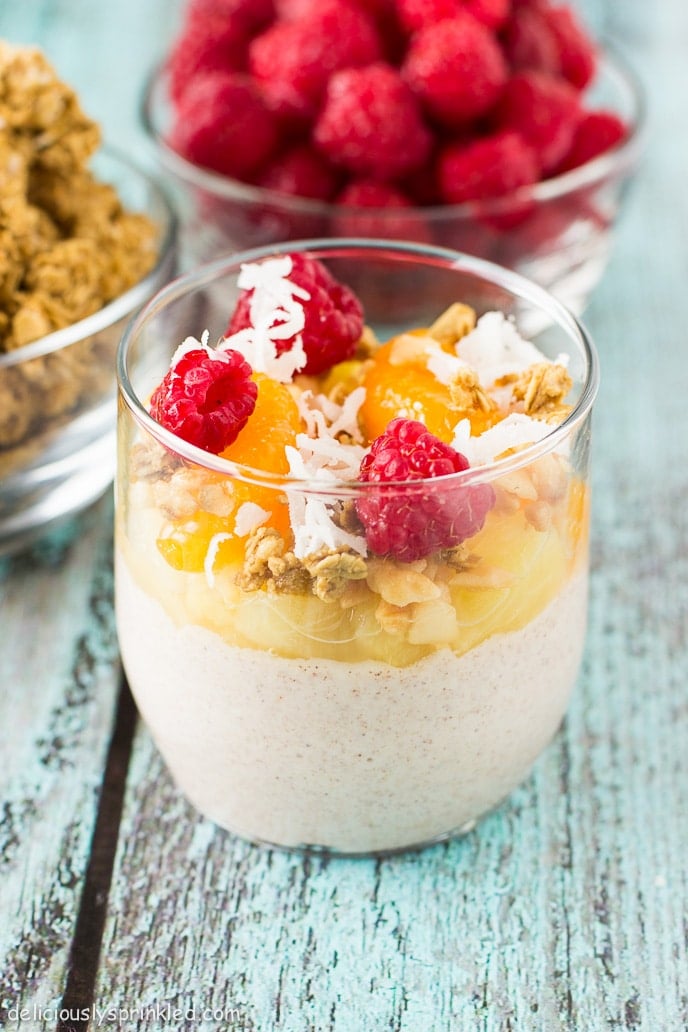 These pineapple yogurt parfaits start out by using pineapple yogurt, sugar and ground cinnamon mixed together to make a delicious spiced pineapple yogurt. It's so good, I love adding cinnamon to my yogurt it just gives it that extra kick!
Now the fun part is loading the yogurt it up with tropical fruits and granola. I used pineapple, mandarin oranges, fresh raspberries, macadamia nuts and granola. But feel free to top these parfaits with your favorite fruits and nuts, I love to add a cherries too!
And lastly, SPRINKLE  some coconut flakes on top of the fruit and you have a simple, tropical treat that is perfect for summer or anytime you want to feel like like your on a tropical island. Enjoy!
Here is how to make this delicious Pineapple Yogurt Parfait: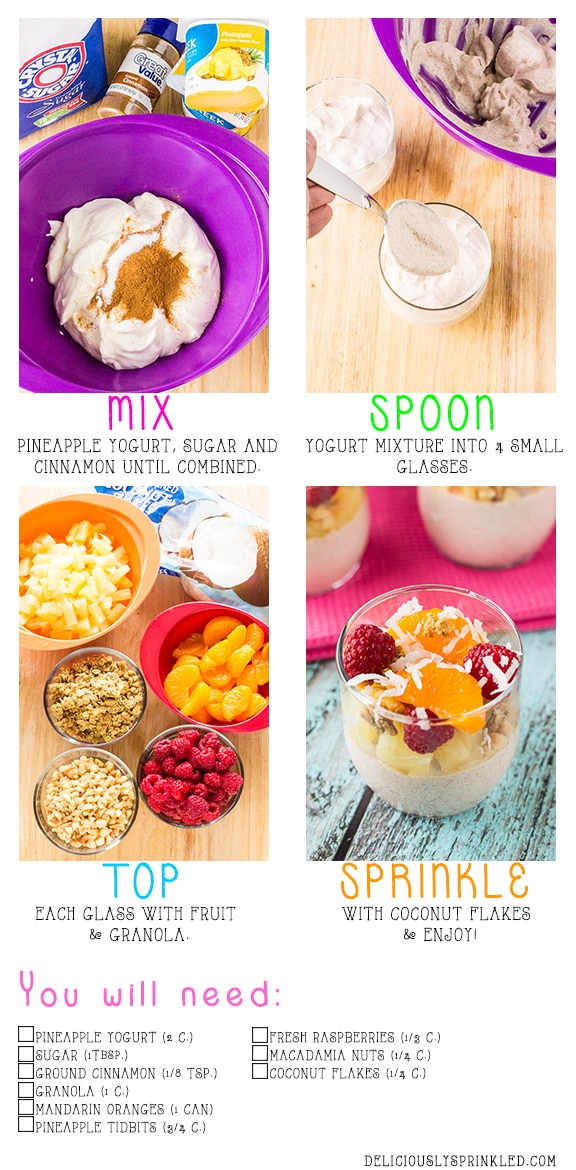 BAKING TIP
Can't find pineapple yogurt!? No worries, you can use plain vanilla yogurt and add 2 Tablespoons of pineapple juice to the yogurt and mix until well combined.
Pineapple Yogurt Parfaits
Yield: 4 Parfaits
Total Time: 10 minutes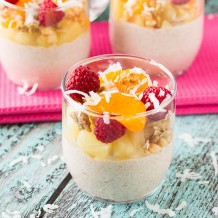 Ingredients:
2 cups (16 oz.) pineapple yogurt
1 Tbsp. sugar
1/8 tsp. ground cinnamon
1 cup granola
1 can (1 oz.) mandarin oranges, drained
3/4 cup pineapple tidbits
1/3 cup fresh raspberries
1/4 cup macadamia nuts
1/4 cup coconut flakes
Directions:
STEP 1: In a large bowl, mix pineapple yogurt, sugar, and ground cinnamon until combined.
STEP 2: Spoon yogurt mixture into four small glasses or dishes.
STEP 3: Top with pineapple, mandarin oranges, fresh raspberries, granola, and macadamia nuts. Sprinkle with coconut flakes and enjoy!
Check out more delicious Snack Recipes…
Try this delicious Pineapple Guacamole next!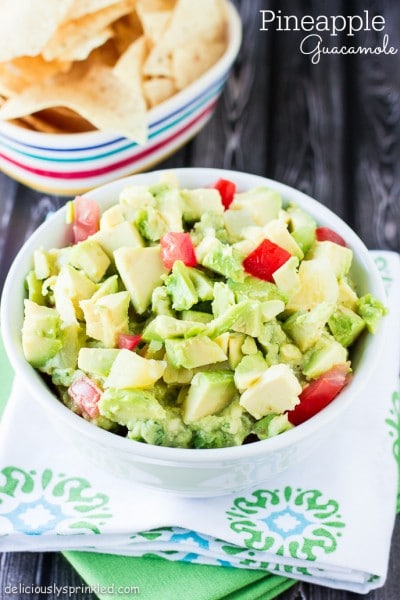 44 Responses to "Pineapple Yogurt Parfaits"
Leave a Comment