Mini Strawberry Cheesecake
MINI STRAWBERRY CHEESECAKE
These grab and go cheesecake's are perfect for parties, top them with strawberries or enjoy them plain!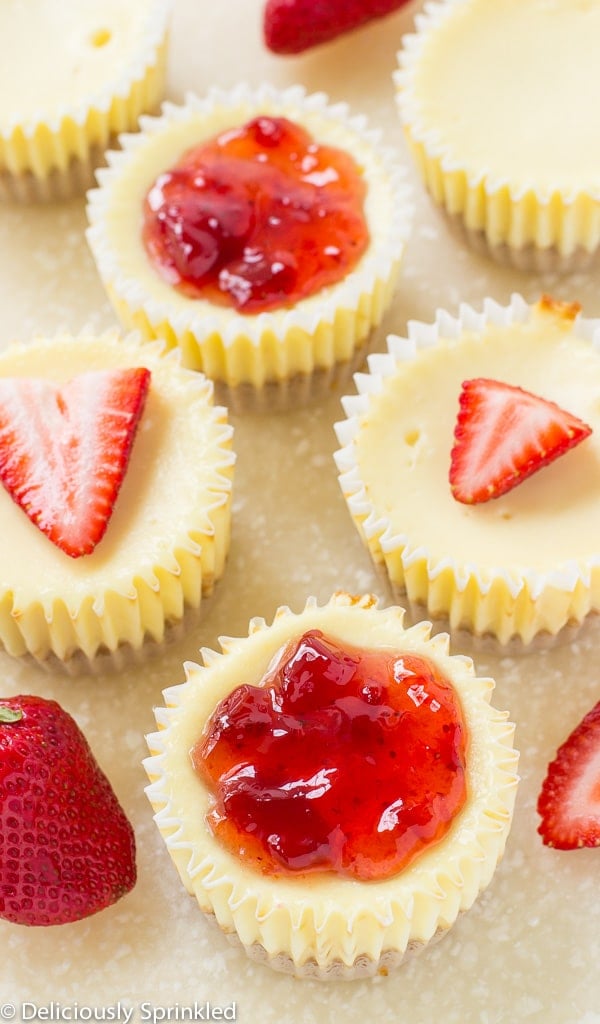 Who else is excited for Memorial Day weekend!? I'm excited because that means it's the start of summer.  Although, it doesn't feel like summer here in Wisconsin yet, I know warmer temperatures are just around the corner. ☀
So to celebrate Memorial Day, I have the perfect dessert to bring to your Memorial Day party this weekend. These Mini Strawberry Cheesecake's are perfect for a BBQ because your guest can just grab and enjoy.
I topped these Mini Strawberry Cheesecake's with strawberry ice cream topping and fresh strawberries. If your having a party, I would just leave them plain and let your guest decide if they want strawberry topping or fresh strawberries, either way they will be delicious.
Enjoy & I hope you all have a FUN Memorial Day weekend! ????????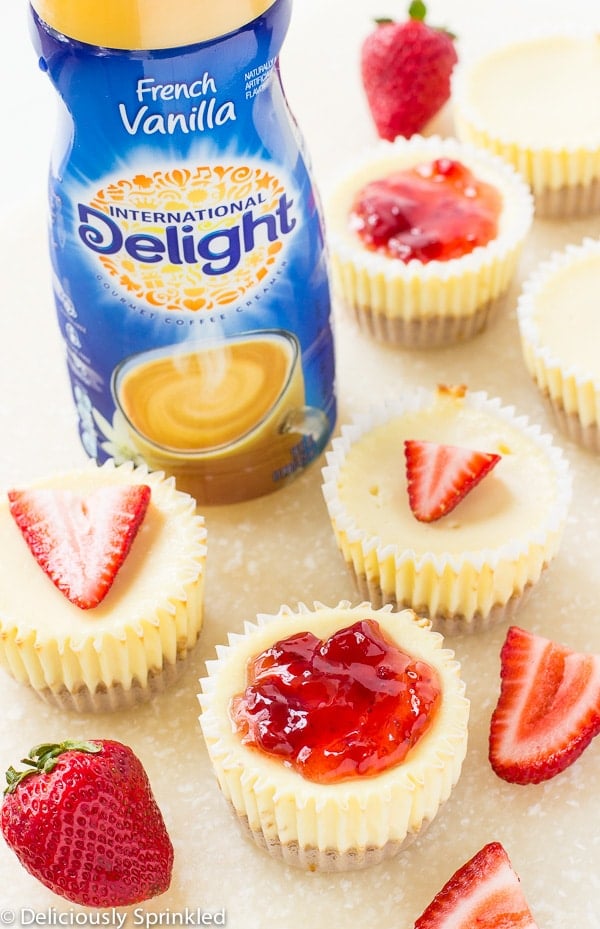 JUST A FEW BAKING TIPS:
✓ INTERNATIONAL DELIGHT CREAMER INSTEAD OF HEAVY CREAM: I love using  International Delight creamer in place of heavy cream in these mini strawberry cheesecake's. I used the French Vanilla creamer flavor which adds just a hint of vanilla which makes these cheesecake's extra delicious.
✓ SUPER EASY CRUST: I like to buy the already made graham cracker crumbs anytime I making cheesecake. It makes d things so much easier because you don't have to use a food processor which means less dishes for you.
 ✓ DON'T OVER BAKE: Cheesecake can be tricky to tell when it's done and it's super easy to over bake cheesecake because when you pull it out of the oven it might slightly "jiggle" thinking that it's not done. WRONG! You want the cheesecake to slightly jiggle. If your cheesecake "cracks" that means you over baked it.
STEP-BY-STEP GUIDE ON HOW TO MAKE THESE MINI STRAWBERRY CHEESECAKE: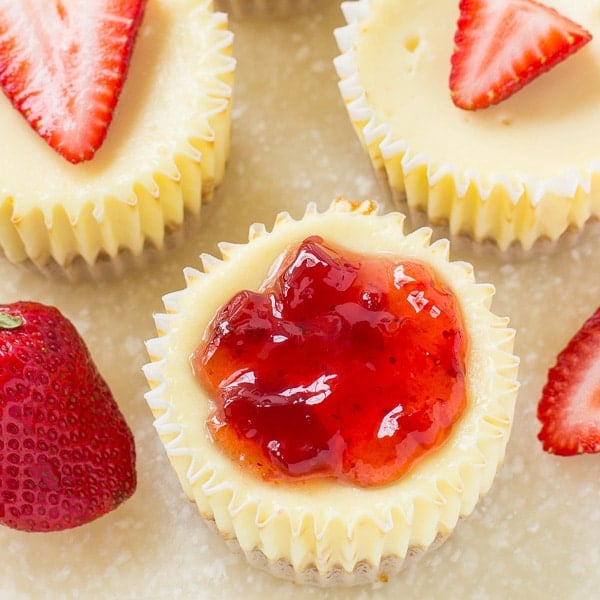 Yield: 12 Cupcakes
Mini Strawberry Cheesecake
Prep Time 10 minutes
Cook Time 23 minutes
Additional Time 2 minutes
Total Time 35 minutes
Ingredients
CRUST:
1 cup crushed graham crackers
1 1/2 Tablespoons granulated sugar
3 1/2 Tablespoons salted butter, melted
CHEESECAKE:
3/4 cup granulated sugar
1 1/2 Tablespoons flour
2 (8 oz.) pkg cream cheese, softened
2 large eggs
1 teaspoon vanilla extract
1/4 cup sour cream
1/4 cup International Delight French Vanilla creamer
TOPPING:
strawberry topping
fresh strawberries
Instructions
PRE-STEP: Preheat oven to 350F degrees. Line cupcake pan with paper lined muffin cups.
STEP 1: In a mixing bowl, whisk together crushed graham crackers and sugar. Pour in melted butter and stir until evenly coated. Add a heaping tablespoon of graham cracker mixture to each cupcake cup. Bake for 5 minutes. Remove from oven and allow to cool while preparing cheesecake filling.
STEP 2: In a small mixing bowl, whisk together sugar and flour.
STEP 3: Add cream cheese and blend on low speed until smooth.
STEP 4: Mix in eggs one at a time.
STEP 5: Add vanilla extract, sour cream and french vanilla creamer, mix until just combined.
STEP 6: Fill each cupcake cup nearly full with the cheesecake mixture. Bake for 18-23 minutes. Centers should still jiggle slightly, don't overbake! Allow to cool for 1 hour. Cover and place in refrigerator and chill for 2 hours.
STEP 7: Top with strawberry sauce topping or fresh strawberries.
Notes
* Store cheesecake cupcakes in a covered container for up to 7 days in the refrigerator. Cheesecake cupcakes can also be frozen up to 2-3 months. Thaw overnight in the refrigerator before serving.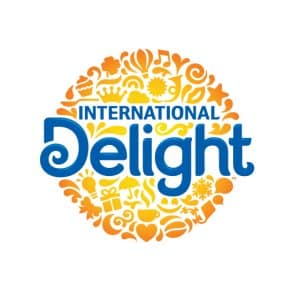 International Delight Hashtag: #CreamerNation
This is a sponsored conversation written by me on behalf of International Delight. The opinions and text are all mine.