Energizing Green Smoothie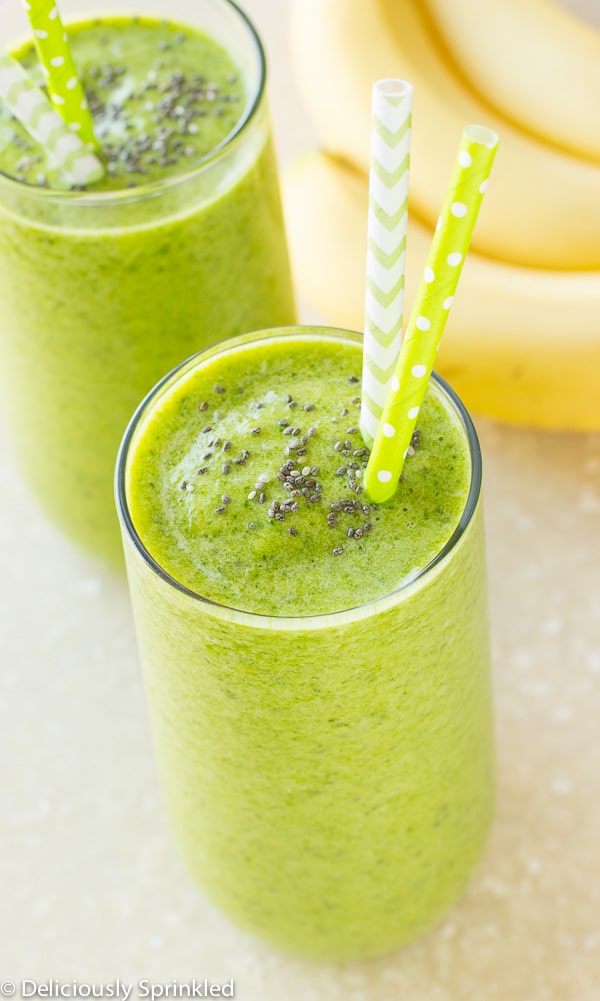 HAPPY 2016!!
I hope you all had a wonderful holiday season and enjoyed all of the delicious food with your family and friends. But if you are like me, I'm ready to get back on track, and the best way to start is by making this Energizing Green Smoothie.
When it comes to green smoothies, I have tried almost EVERY green smoothie out there and I hated them ALL, GROSS! So I was determined to come up with green smoothie recipe that tastes delicious, was healthy and would give me energy. Well, this Energizing Green Smoothie has that all and I honestly I have given up my morning tea/coffee because this smoothie gives me WAY MORE ENERGY without the afternoon crash, YAY!
So if you have been looking for an easy to make green smoothie that tastes delicious & gives you energy, this Energizing Green Smoothie is for you. ENJOY! ♥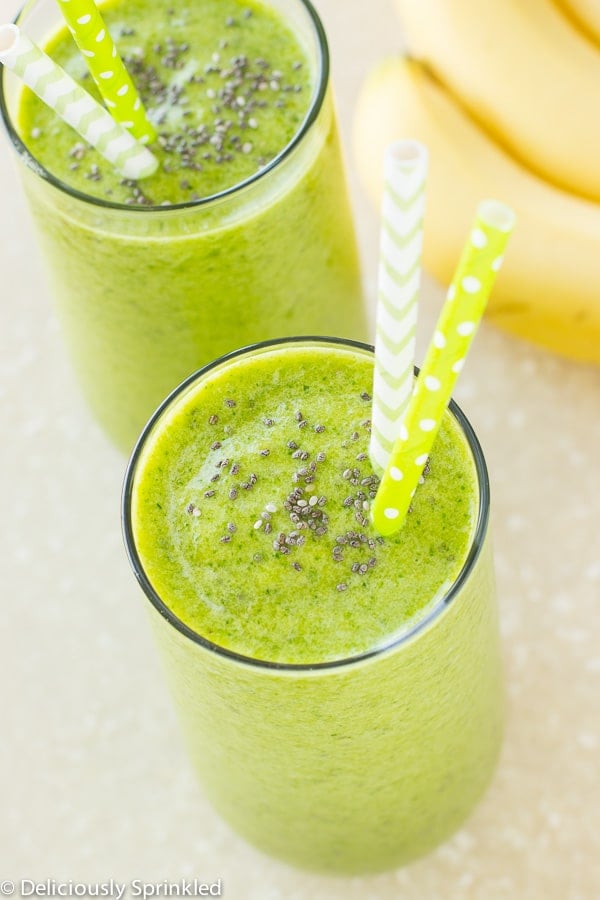 JUST A COUPLE SMOOTHIE MAKING TIPS:
✓ I ♥ CHIA SEEDS: Chia seeds benefits the body by delivering maximum nutrients with minimum calories and promotes digestion, ENERGY and detoxification. These are the chia seeds I use & remember to store your chia seeds in the fridge to make them last longer.
✓ MAKE IT GREEN: To make this have it's pretty green color, you want to first blend the spinach and water together until all the leafy chunks are gone. If you add all the ingredients together into the blender at once your smoothie will be an ugly green and you will  have chunks of spinach in your smoothie. No good!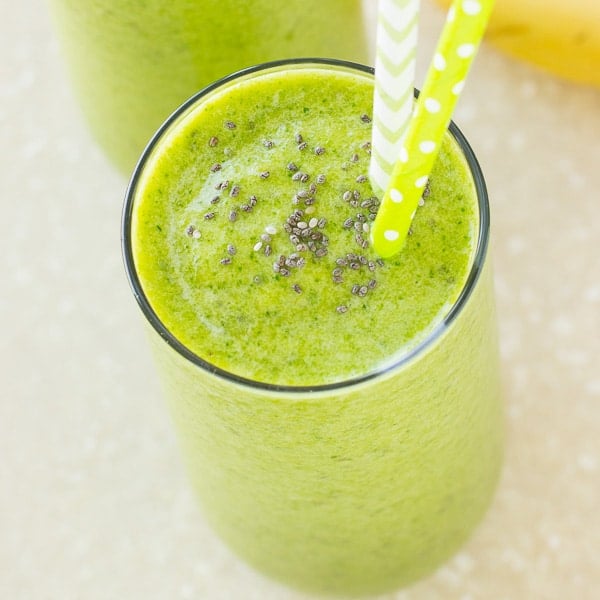 Yield: Serves 2-4
Energizing Green Smoothie
Prep Time 5 minutes
Total Time 5 minutes
Ingredients
2 cups fresh spinach
2 cups water
1 cup frozen mango
1 cup frozen pineapple
2 bananas
2 Tablespoons chia seeds
Instructions
STEP 1: Toss spinach and water into the blender. Blend together until all leafy chunks are gone.
STEP 2: Add mango, pineapple, bananas and chia seeds. Blend until smooth.
STEP 3: Serve and enjoy!