Easy Fruit Salad
This Easy Fruit Salad perfectly combines the delicious fruit flavors of summer!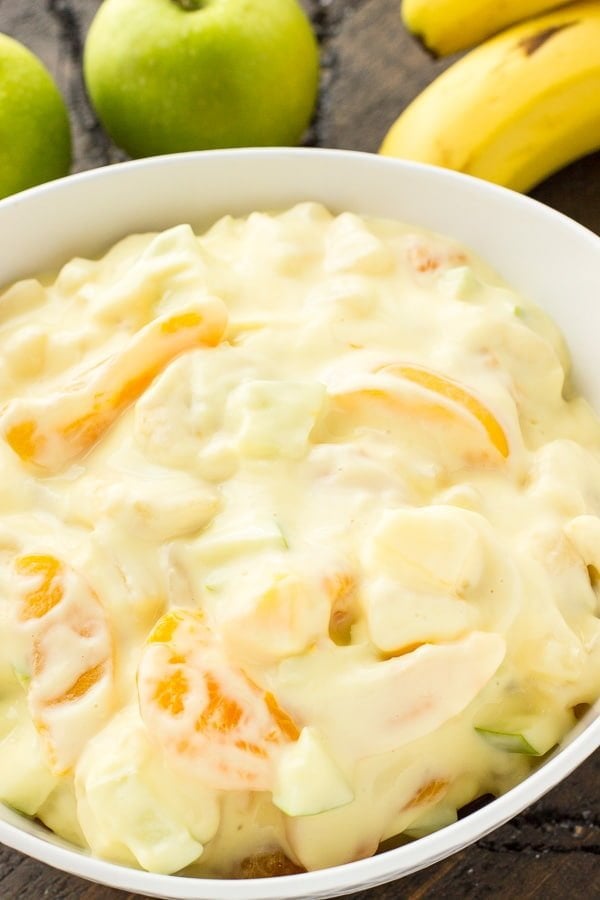 Is there anything better than eating a delicious fruit salad during those hot summer days? It's one of the best dishes to create and make to squash that heat and give your taste buds a truly simple treat.
This Easy Fruit Salad recipe is one of my favorite go-to's because I love how easy it is to make. Not only does it taste amazing, but from start to finish it takes just over an hour!
And while it's composed of a variety of different fruits, each and every one compliment each other perfectly. If you happen to have fresh pineapple, peaches or mandarin oranges, you can use those instead of canned but in the area that I live in, it isn't that season yet to be able to have those choices fresh.
Check your summer calendar for any upcoming get-togethers, BBQ's or potlucks. Rest easy knowing that with this Easy Fruit Salad, you are way ahead of the planning game and already have one of the easiest and best-tasting recipes to take! Everyone will love the simple sweetness of this fruit salad, and they'll be asking you to spill the details on your recipe as well!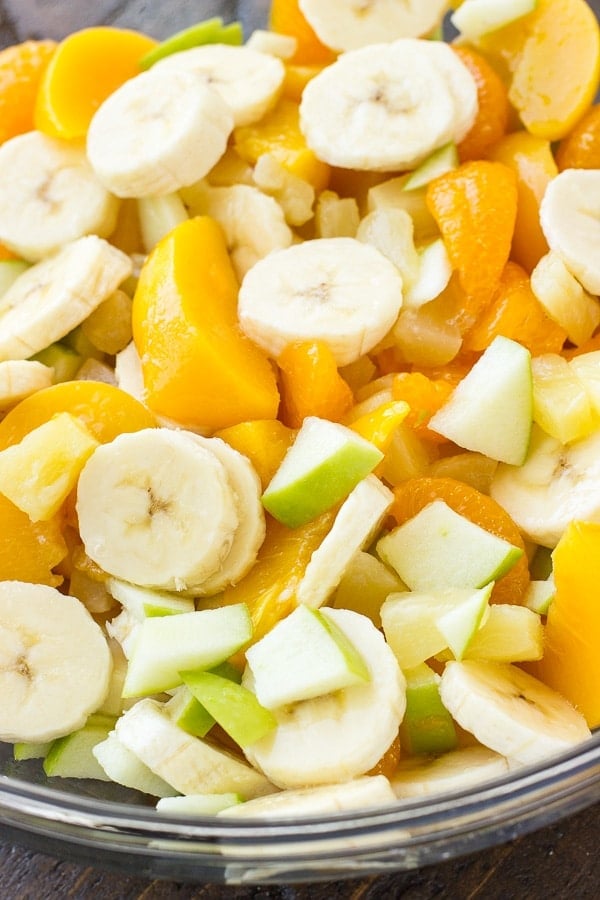 HOW TO MAKE CREAMY FRUIT SALAD
MAKE THE DAY OF PARTY: If we are having a party later in the day, I will make this in the morning because I don't want the bananas to get mushy. Or another options is to make the fruit salad but leave out the bananas until right before your ready to serve.
ADD MORE FRUIT: I make this fruit salad all the time, it's the BEST! I like to add different fruit like blueberries, strawberries, grapes, raspberries, kiwis, cherries…seriously, you can add any fruit you would like. Oh and you could also add walnuts, marshmallows or I've even made this with white chocolate chips. It was delicious.
STORE IN FRIDGE: We never have leftovers unless I make it just for my husband and I. It lasts for a good 3 days if I don't add bananas. So if you want it to last for a couple days, I would add another fruit.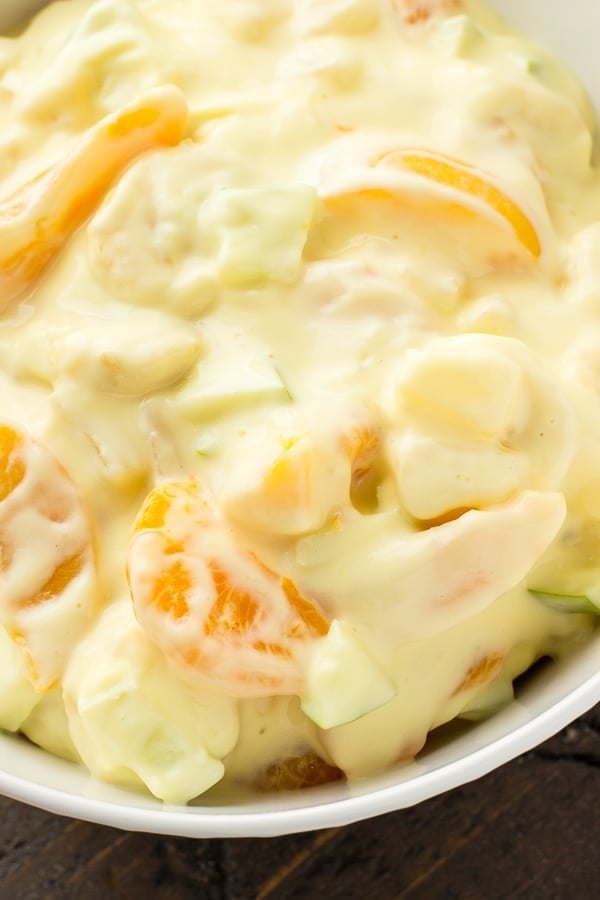 MORE SUMMER SIDE DISHES TO TRY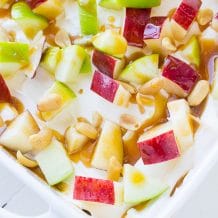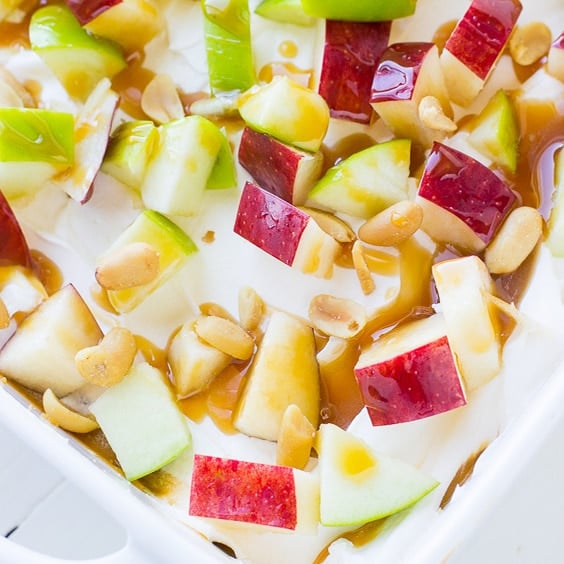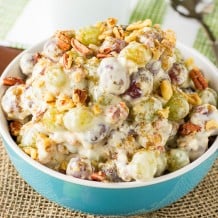 EASY BACON RANCH BROCCOLI SALAD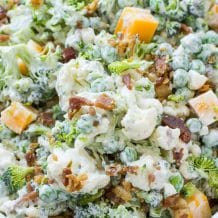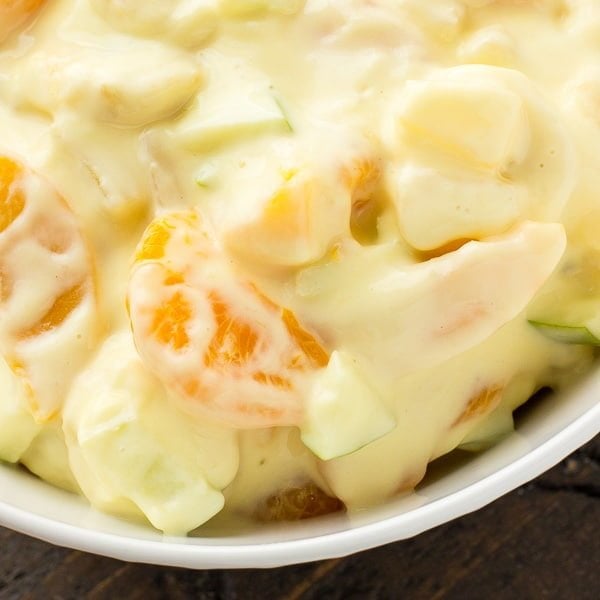 Yield: 8-10 Servings
Easy Fruit Salad
Prep Time 5 minutes
Additional Time 1 hour
Total Time 1 hour 5 minutes
Ingredients
1 can (20 oz.) pineapple tidbits, drained
1 can (15 oz.)  peach slices, drained
1 can ( 11 oz.) mandarin oranges, drained
2 medium firm bananas, sliced
1 medium green apple, chopped
1 package (3.4 oz.) instant vanilla pudding
1 1/2 cups milk
1/3 cup orange juice
3/4 cup sour cream
Instructions
STEP 1: In a large bowl, combine all the fruits. Set aside.
STEP 2: In a small bowl, whisk pudding mix, milk and orange juice for 2 minutes.
STEP 3: Add sour cream; mix well.
STEP 4: Pour over fruit; toss to coat. Cover and refrigerate for 1 hour.