Spinach & Artichoke Chicken Casserole
This Spinach & Artichoke Chicken Casserole will make you forget that having it as a dip was ever an option!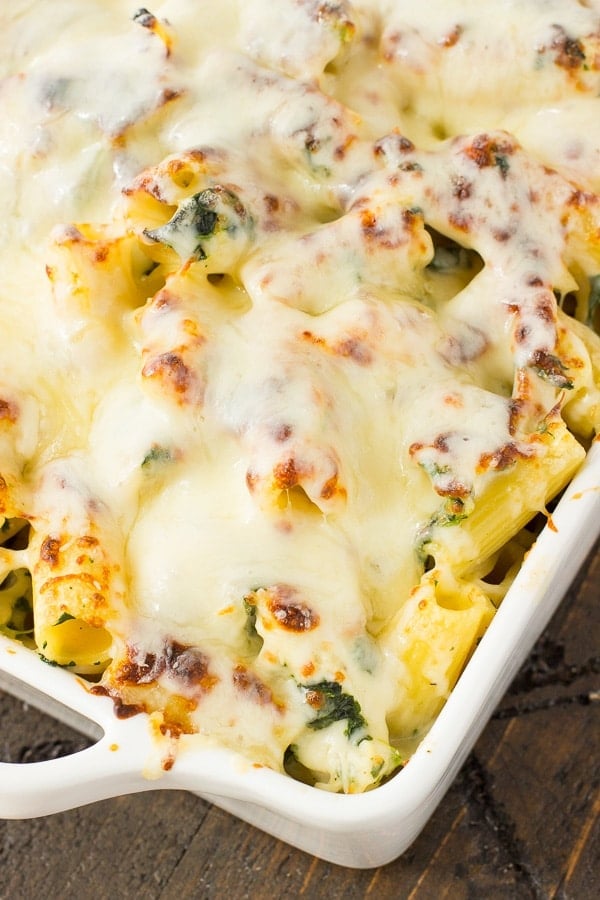 I love casseroles. Creating recipes where I can take some of my favorite flavors and combine them into a nice and easy casserole is one of my favorite things to do. And trust me when I say that this Spinach & Artichoke Chicken Casserole does not disappoint.
It probably comes as no surprise that I consider myself a huge "foodie". I LOVE experiencing new foods and getting inspiration to create some amazing dishes with a twist, all on my own. Not only does this casserole dish stem from one of those "aha" moments, but it's one of my favorite ones as well!
We are all probably way too familiar with all the varying spinach and artichoke dip options that are offered at tons of restaurants, right? While it was fun to restaurant-hop a bit and try out all their options, I just knew that I could create a recipe with the flavor I was looking for while also turning it into a meal at the same time.
Not only does his recipe nail all the flavors that I love, it's truly is a meal in itself. And even better than that? It's totally simple to make from start to finish. One bite of this Spinach & Artichoke Casserole, and you'll never order it as an appetizer or dip again!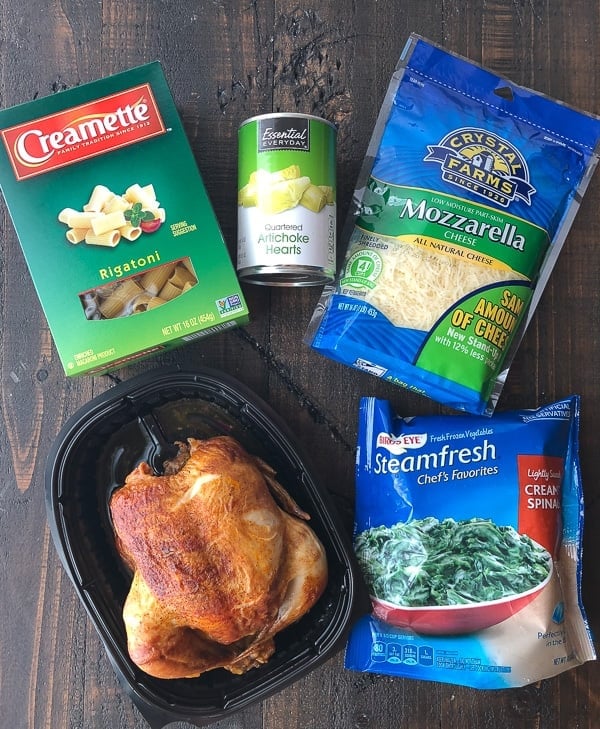 HOW TO MAKE THIS CHICKEN CASSEROLE
ROTISSERIE CHICKEN: I love using rotisserie chicken in recipes as much as I can because it makes it so much easier. This casserole is also good if you have any leftover rotisserie chicken from the night before.
NOODLES: I used Rigatoni noodles but I've used penne and bow tie noodles before too.
ARTICHOKE HEARTS: Make sure that you drain the artichoke hearts well. I drained mine and then patted them with a piece a paper towel to remove some of the water.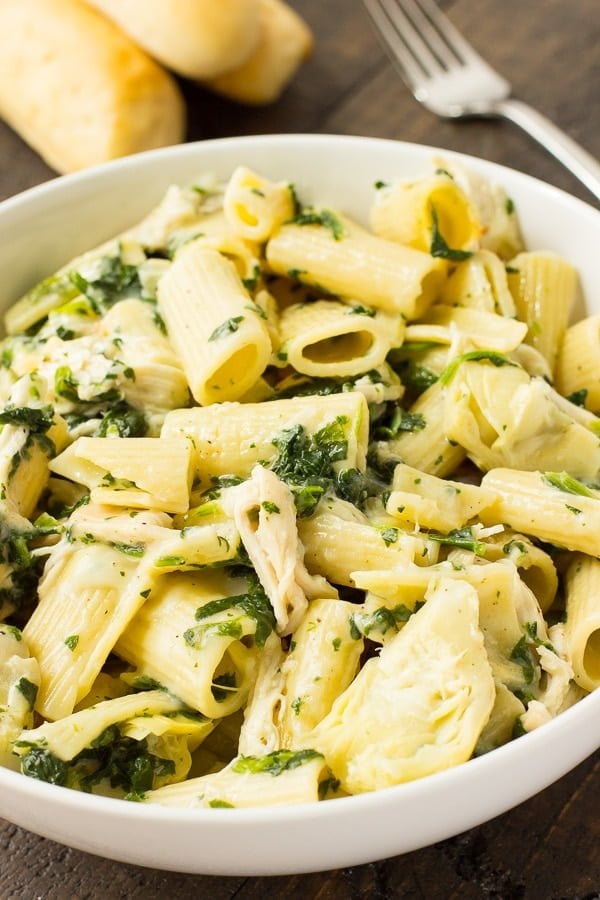 MORE EASY DINNER RECIPE IDEAS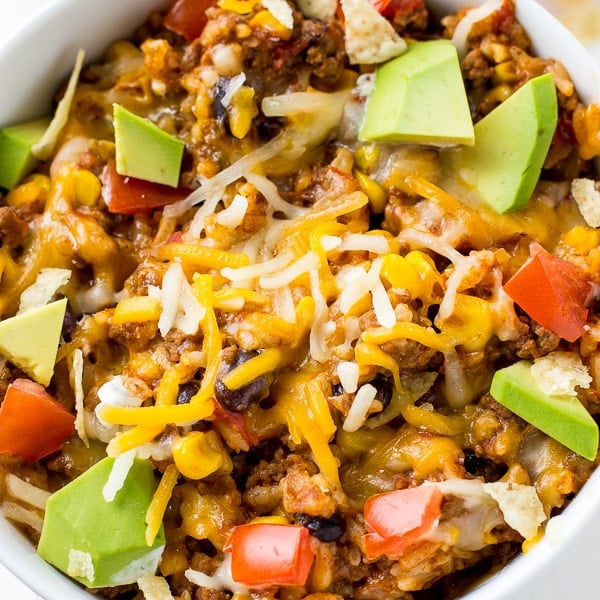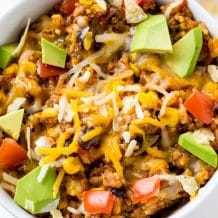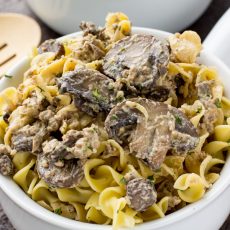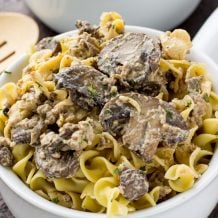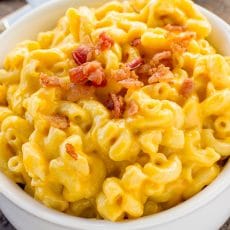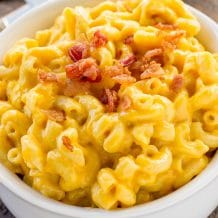 Yield: Serves 4-6
Spinach & Artichoke Chicken Casserole
Prep Time 10 minutes
Cook Time 2 minutes
Additional Time 8 minutes
Total Time 20 minutes
Ingredients
1 box (16 oz.) box rigatoni pasta
1 package (10 oz.) frozen creamed spinach
1 can (14 oz.) quartered artichoke hearts, drained
1 whole rotisserie chicken, shredded
2 cups (8 oz.) shredded mozzarella cheese, divided
1/2 cup parmesan cheese
1/2 teasponn salt
1/4 teaspoon pepper
Instructions
STEP 1: Preheat broiler. Prepare rigatoni and spinach according to package directions.
STEP 2: Drain pasta, leaving about 1/2 cup of pasta water in the pot; return pasta to pot. Stir in artichokes, chicken, 1/2 cup mozzarella cheese, parmesan, salt, and pepper.
STEP 3: Transfer to a greased 2-qt. broiler-safe baking dish; top with remaining mozzarella cheese. Broil for 2 minutes or until cheese is melted.