Salted Caramel Chocolate Chip Cookies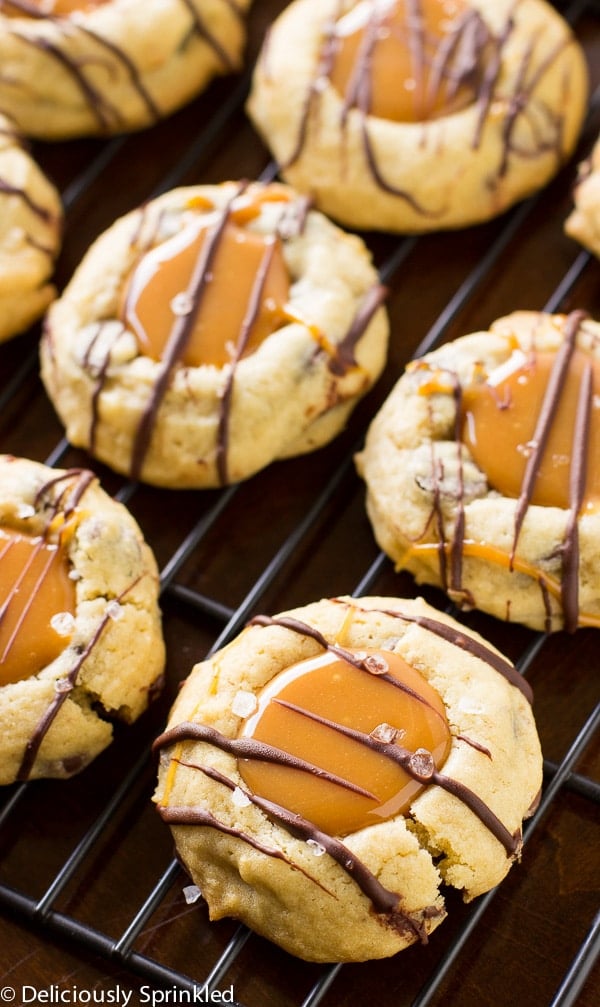 These Salted Caramel Chocolate Chip Cookies are the perfect combination of sweet and salty. Could there really be a better combination?
I started with my favorite Chocolate Chip Cookie recipe. These cookies are smaller than a regular sized chocolate chip cookie, I did this on purpose so I could put a generous amount of salted caramel in the middle of each cookie….you're welcome!
To make these Salted Caramel Chocolate Chip Cookies even better, I drizzled them with melted chocolate and with the holidays just around the corner, these cookies would make a perfect gift!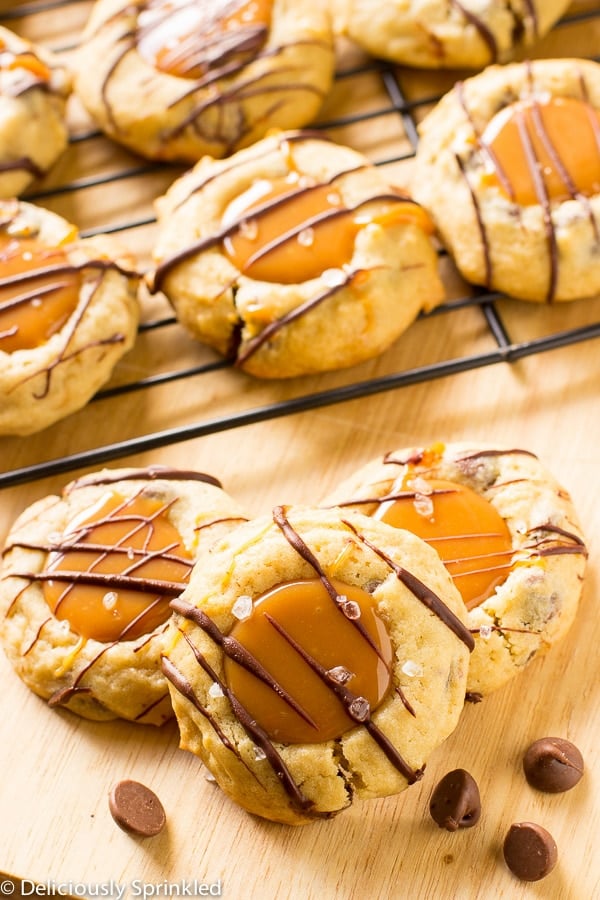 JUST A FEW BAKING TIPS:
✓ DON'T OVERMIX: With almost all my cookie recipes, I always make sure to remind you to not OVERMIX  the cookie dough. Meaning, when you mix the flour mixture into the wet ingredients, only mix them together until just combined…you should still see some flour in your mixing bowl.
✓ SCOOPING THE COOKIE DOUGH:  I used a 1 Tablespoon cookie scoop, each cookie dough ball has "1 scoop" of cookie dough. As SOON as the cookies are done baking, use the handle of a wooden spoon or  the back of the cookie scoop to make an indentation in the center of each cookie. Let them cool for 5 minutes before adding the caramel.
✓ SALTED CARAMEL & CHOCOLATE DRIZZLE: I used these caramel bites and this chocolate to drizzle on top of each cookie.
STEP-BY-STEP GUIDE ON HOW TO MAKE THESE SALTED CARAMEL CHOCOLATE CHIP COOKIES:
MAKE & BAKE:

CARAMEL & CHOCOLATE DRIZZLE: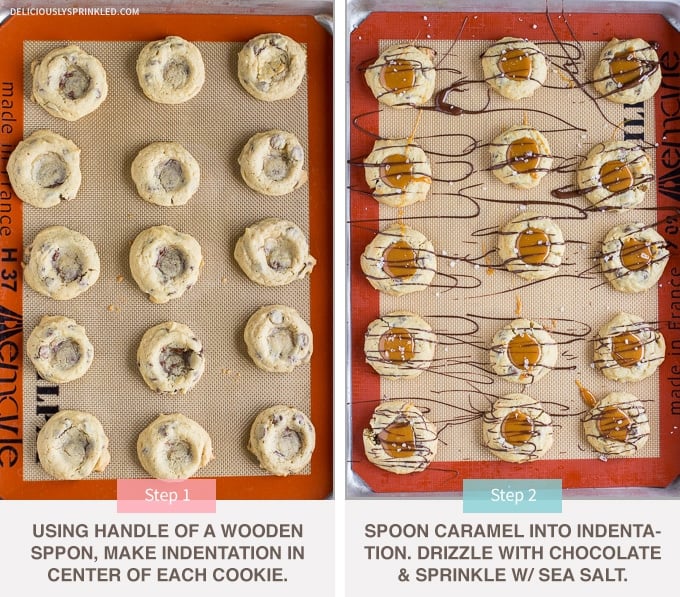 ★ Get the recipe here:
4 Responses to "Salted Caramel Chocolate Chip Cookies"
Leave a Comment