Funfetti Cookie Cups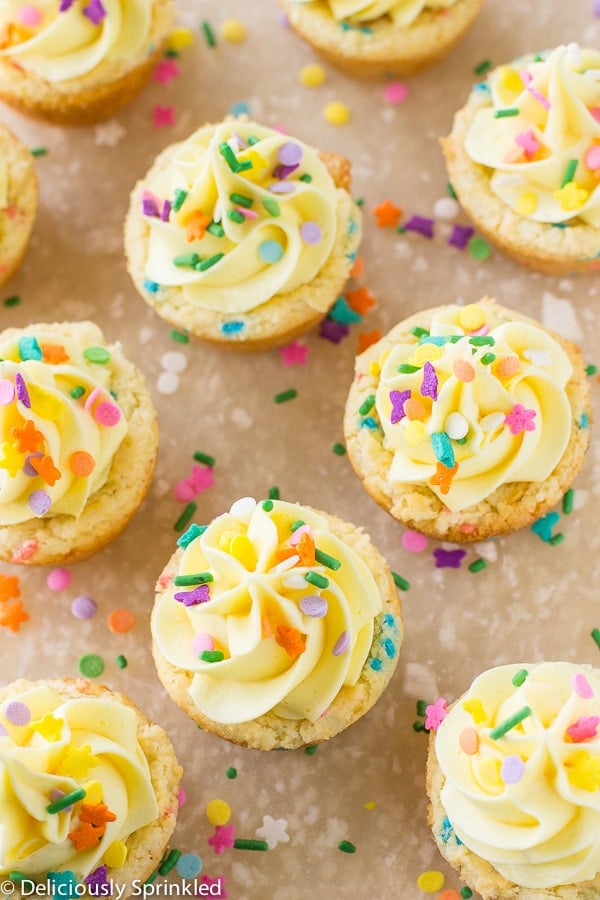 Happy Spring! It definitely feels like spring here in Wisconsin today, sunny and high of 60 degrees. Time to bring out the flip-flops and shorts.
These Funfetti Cookie Cups are the perfect way to celebrate the warmer weather with my family. On my weekly trip to Walmart, I found these super fun Pillsbury™ Spring Funfetti® Cake Mix and Pillsbury™ Spring Funfetti® Frosting which made making these funfetti cookie cups super easy and the whole family can help decorate all the cookie cups with SPRINKLES!
My family LOVES these Funfetti Cookie Cups and I will definitely be making them again for Easter. ♥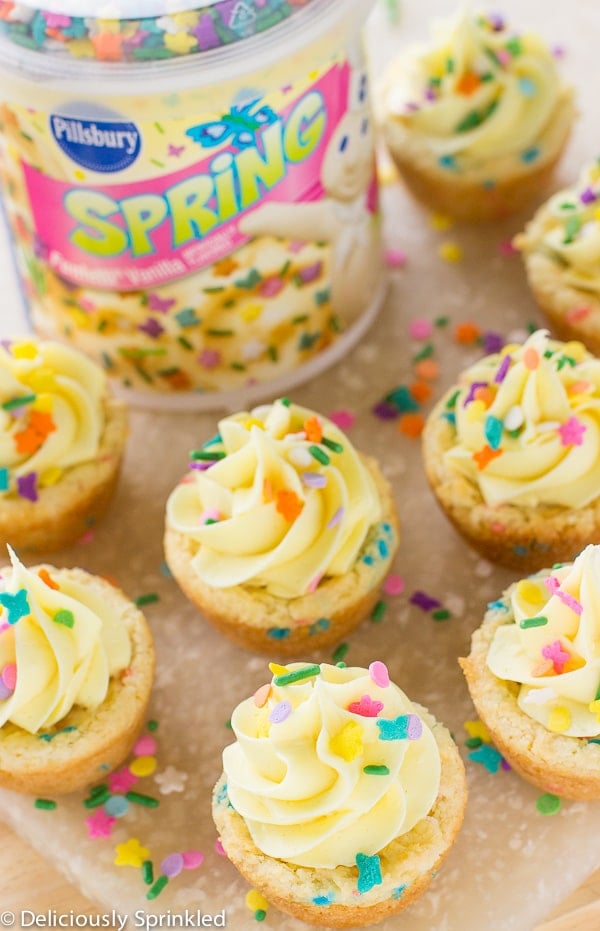 JUST A FEW BAKING TIPS:
✓ NO MIXER REQUIRED: To make these Funfetti Cookie Cups you do not have to pull out your mixer. All you need is one large bowl, whisk, and spatula.
✓ SCOOPING THE COOKIE DOUGH: I like to use a 1 Tablespoon cookie scoop but if you don't have a cookie scoop, just use a 1 Tablespoon measuring spoon.
STEP-BY-STEP GUIDE ON HOW TO MAKE THESE FUNFETTI COOKIE CUPS: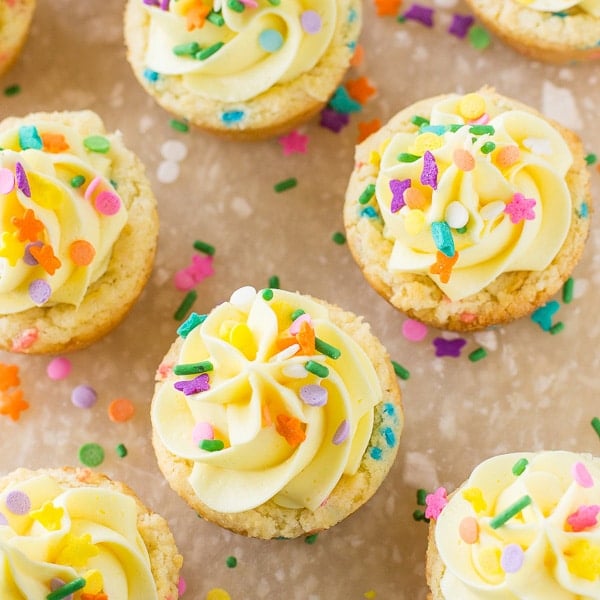 Yield: 24 Cookie Cups
Funfetti Cookie Cups
Prep Time 10 minutes
Cook Time 12 minutes
Total Time 22 minutes
Ingredients
1 box Pillsbury™ Spring Funfetti® Cake Mix
1 teaspoon baking powder
2 large eggs
1/3 cup vegetable oil
1 can Pillsbury™ Spring Funfetti® frosting
Instructions
PRE-STEP: Preheat oven to 350F degrees. Spray mini cupcake tin with non-stick cooking spray. Set aside.
STEP 1: In a large bowl, whisk together cake mix and baking powder.
STEP 2: Add eggs and vegetable oil. Using a spatula, mix together until all dry cake mix is gone.
STEP 3: Using a 1 Tablespoon cookie scoop, scoop dough balls into prepared mini muffin tin. Bake for 10-12 minutes until lightly brown.
STEP 4: IMMEDIETLY press the bottom of a 1 Tablespoon measuring spoon into the center of each cookie cup. Let cool.
STEP 5: Place frosting into a piping bag or ziplock bag, and frosting tops of cookie cups. Sprinkle with sprinkles.