Cranberry Holiday Punch Recipe
Cranberry Holiday Punch is perfect for serving at your Christmas party! Festive cranberry juice is all dressed up with orange juice, pineapple juice, and a splash of bubbly ginger ale. Feel free to add some vodka or rum to make this punch for adults-only or leave it kid-friendly – it's tasty either way!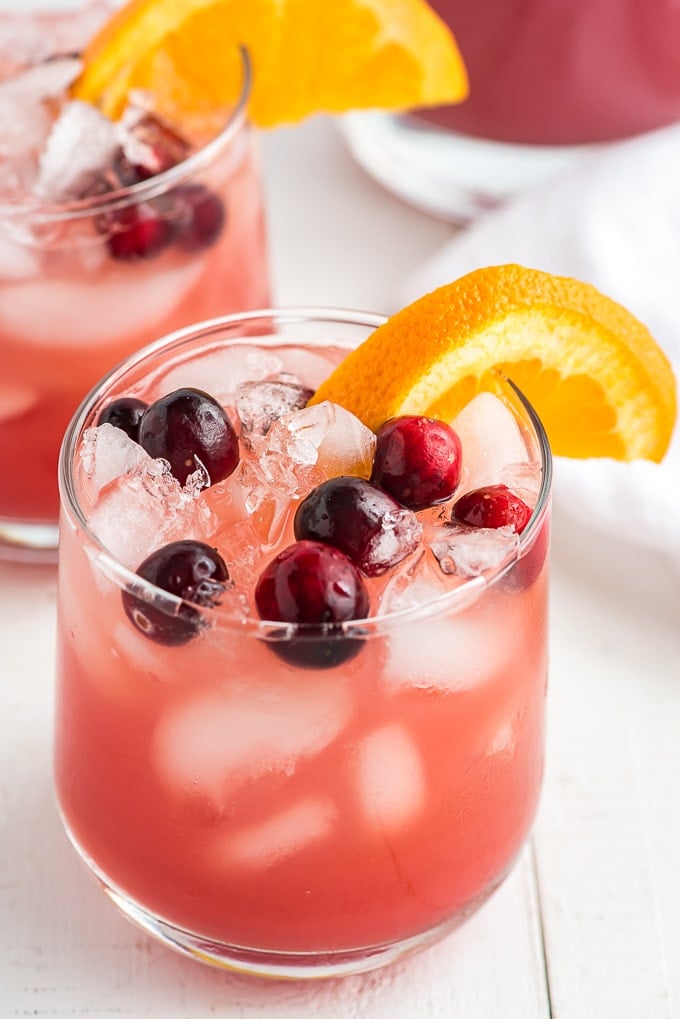 Cranberry Holiday Punch
'Tis the season! It's hard to believe that Christmas is already here, and honestly… I couldn't be more thrilled! You know those crazy people that start buying Christmas decor at HomeGoods in October? Yeah, that's me! Of all my beloved Christmastime recipes, I think this punch might just be my favorite this year. The cranberry flavor is just oh so festive!
Hosting Christmas parties can be so much fun. Just toss on your favorite ugly Christmas sweater, make a big batch of Cranberry Holiday Punch, and have fun! This simple Christmas punch is fruity and so easy to sip on. Feel free to garnish each glass with a fresh rosemary sprig, an orange slice, and some cranberries if you're feeling fancy.
Around the holiday season, it's all too easy to spend a lot of money. If budgeting is important to you like it is to me, you'll love this inexpensive recipe! It calls for just four ingredients that definitely won't break the bank. Of course, the amount spent will increase if you choose to toss a little vodka or rum in there… But that budget stretch just may need to happen if you need a little extra cheer this season!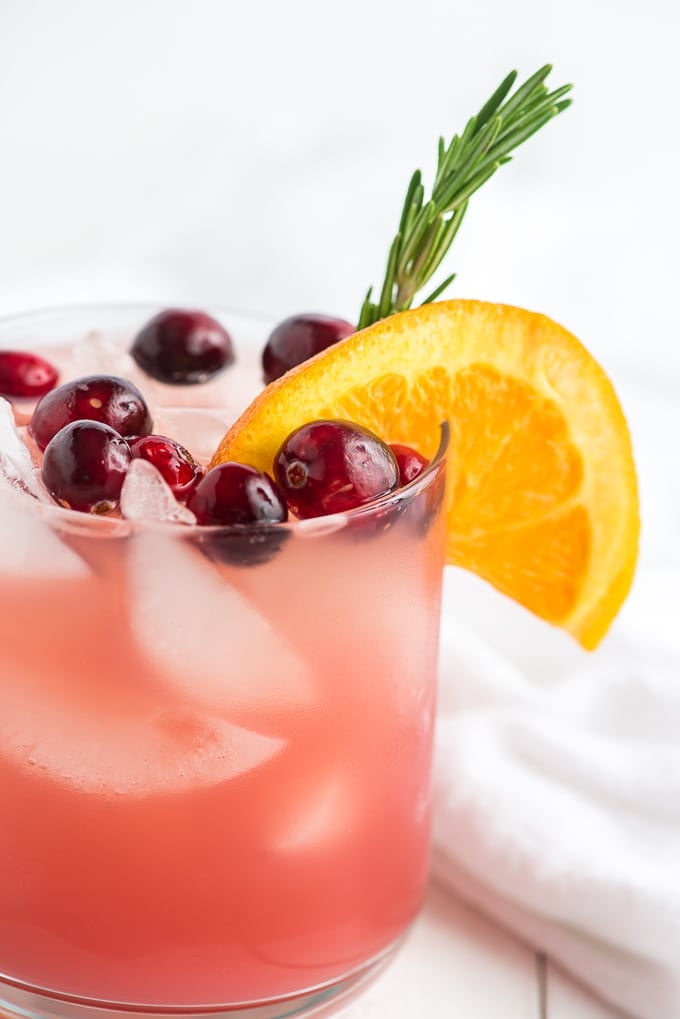 Only 4 simple store-bought ingredients that you have to toss into a pitcher over ice and serve? It's SUCH an easy recipe! You'll never be tempted to buy a lackluster store-bought holiday punch again.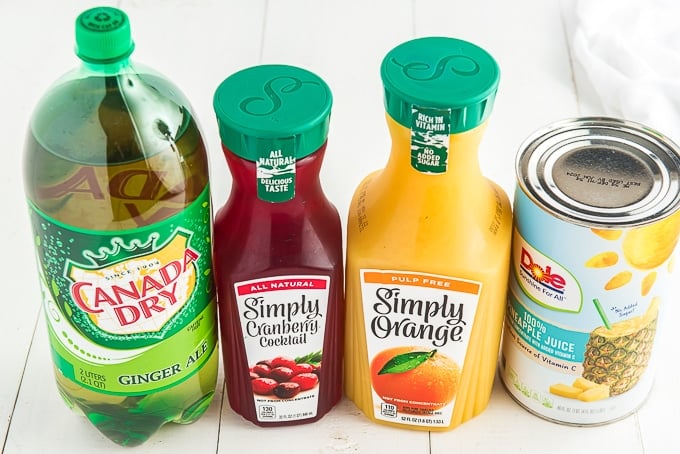 Ingredients for Cranberry Holiday Punch:
ORANGE JUICE – 2 cups orange juice
CRANBERRY JUICE – 2 cups cranberry juice
PINEAPPLE JUICE – 1 cup pineapple juice
GINGER ALE – 1 cup ginger ale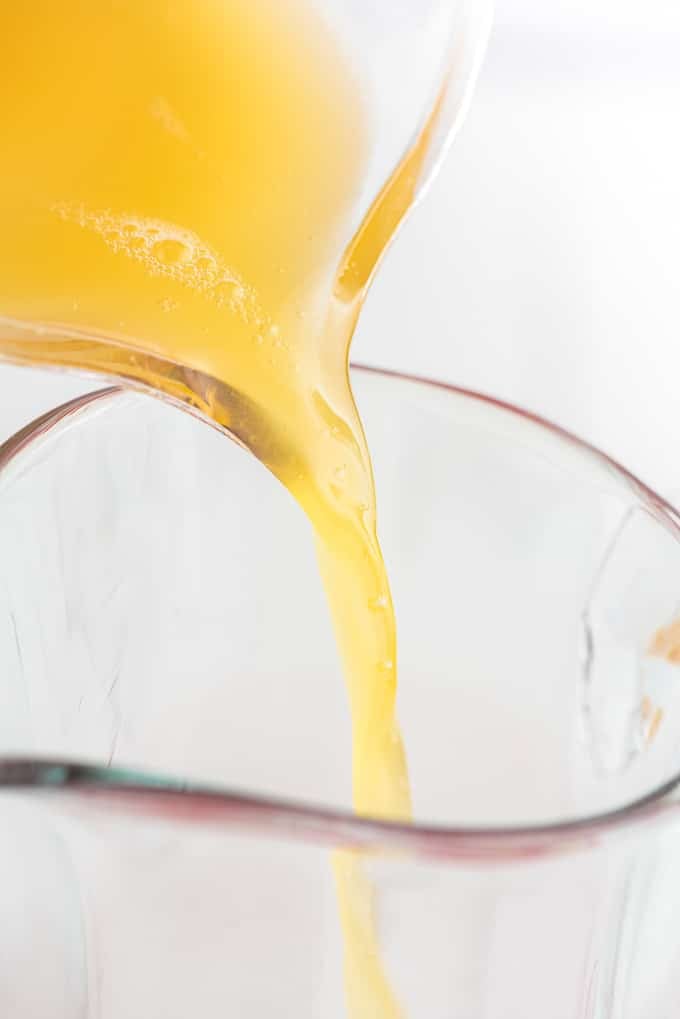 How to Make Cranberry Holiday Punch
Pour, sip, and enjoy. It's that easy!
POUR. Measure all of the ingredients accordingly and pour them into a large pitcher or bowl over ice.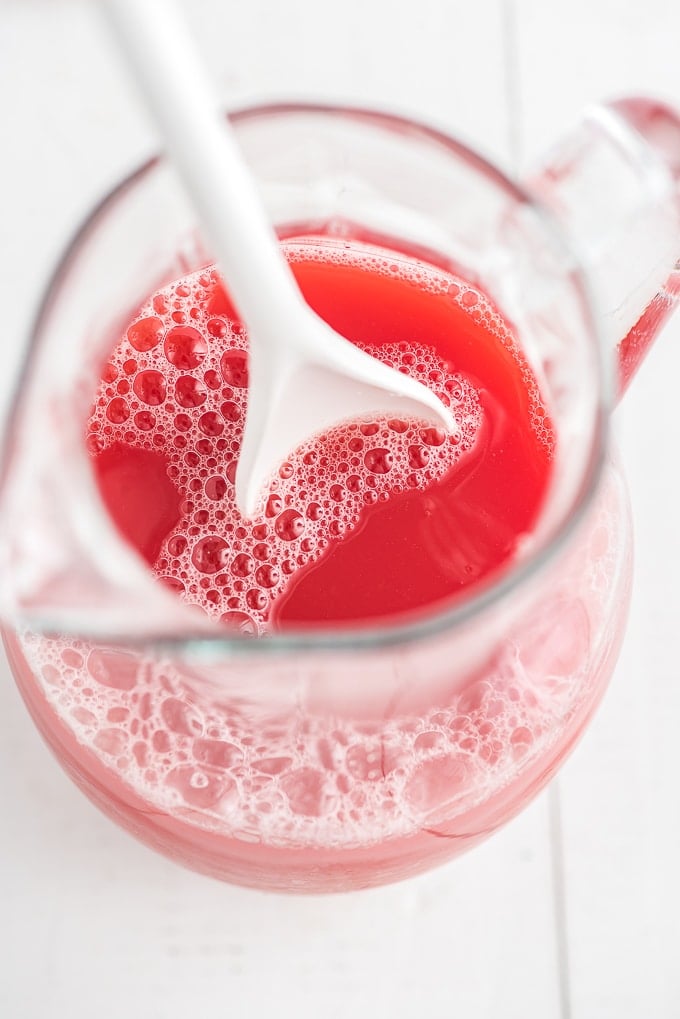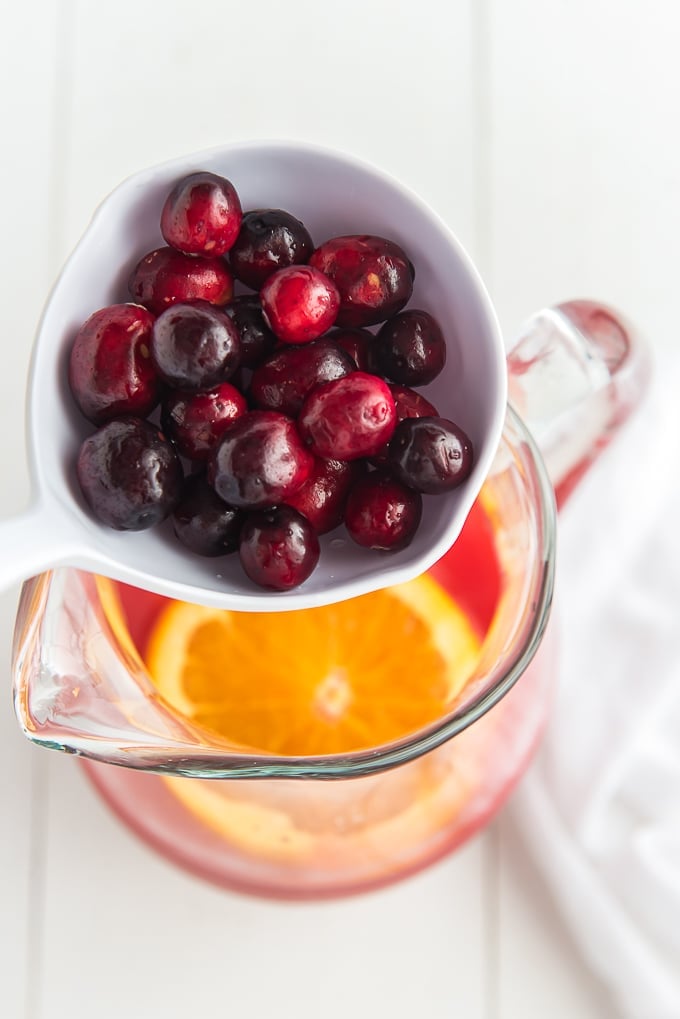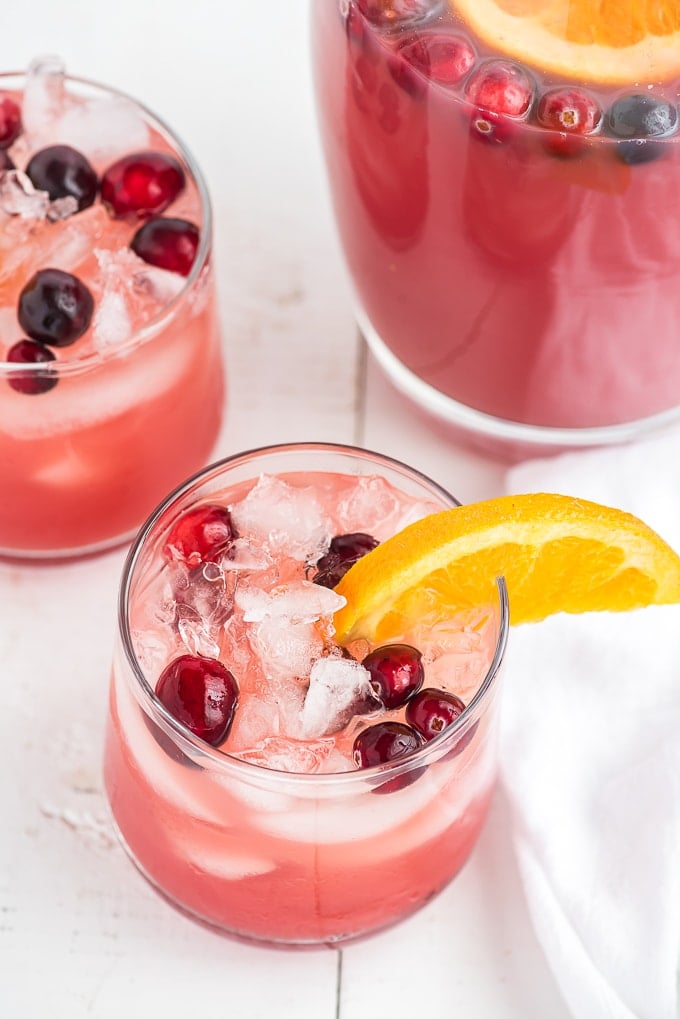 Tips and Variations to Try
Make it boozy. Need a little extra cheer this year? I've got you covered! Stir in 1 cup of white rum or vodka to make this punch for your adult friends only. I'd avoid any flavored rums or vodka, since this sweet drink is already loaded with fruity flavors.
Garnish it. Top your punch off with fresh cranberries, orange slices, fresh aromatic rosemary sprigs, or whatever else your heart desires! You can garnish the bowl/pitcher or each individual cup.
Measure with care. To make sure each fruit juice and the ginger ale all shine, make sure to measure them accordingly. You don't want too much of one or too little of another in this medley of festive fruity flavors!
Can I make Cranberry Holiday Punch ahead of time?
Sure thing! You can feel free to concoct this punch in your pitcher or bowl and keep it in the fridge for up to 12 hours prior to serving. However, I don't recommend adding the ice until you're ready to serve it. The ice will melt in the fridge and water down your punch.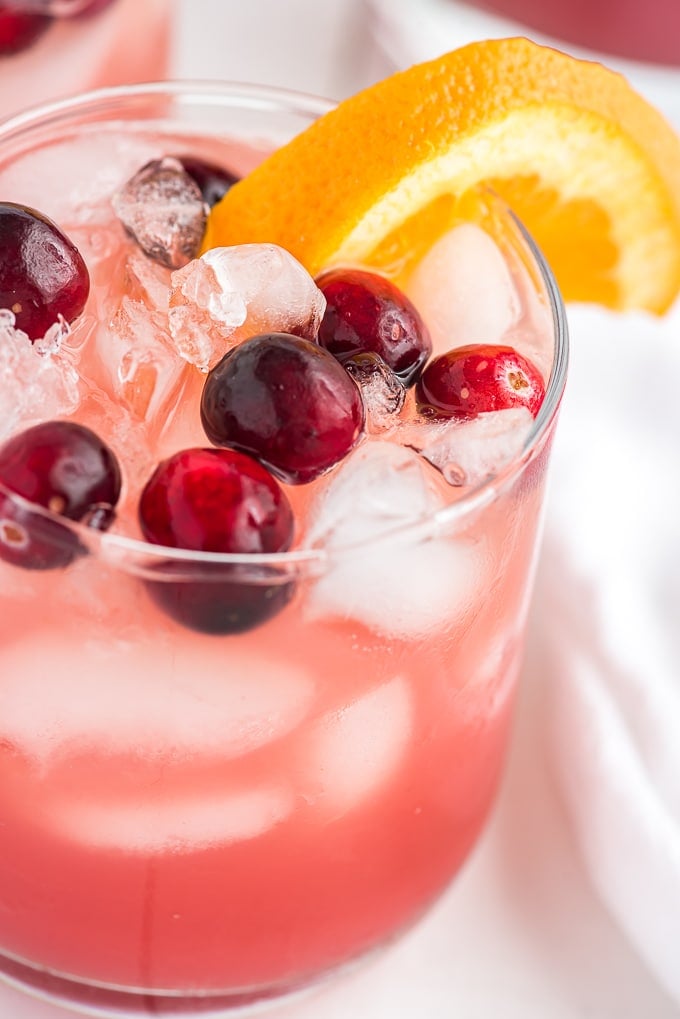 Yield: Serves: 6-8
Cranberry Holiday Punch Recipe
Prep Time 5 minutes
Total Time 5 minutes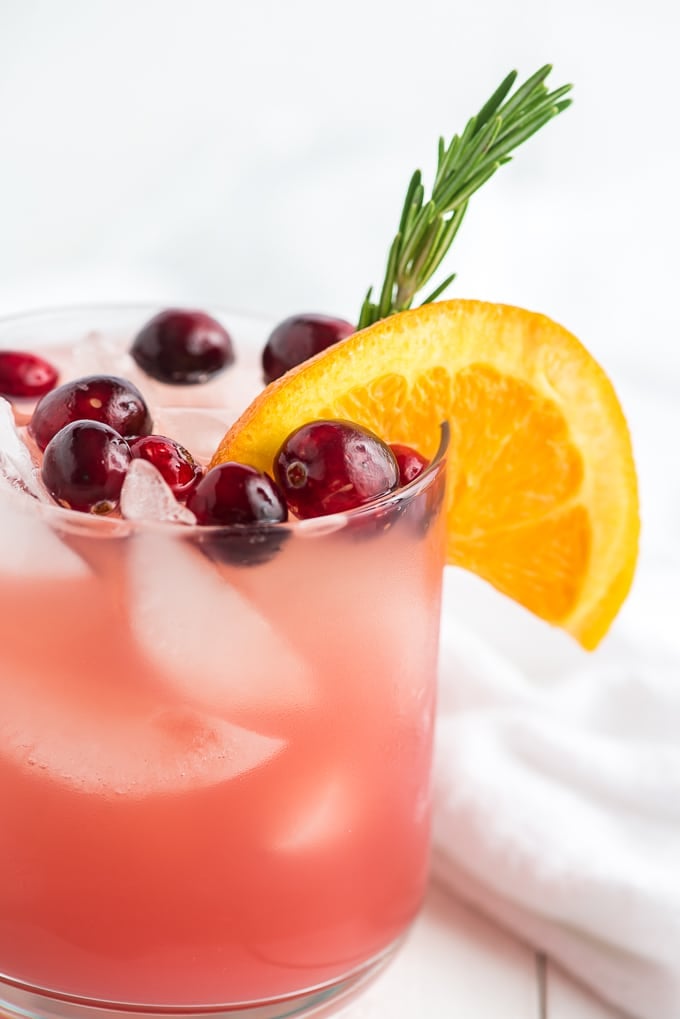 Ingredients
2 cups orange juice
2 cups cranberry juice
1 cup pineapple juice
1 cup ginger ale
OPTIONAL:
Instructions
1. Combine all ingredients into a large pitcher or punch bowl over ice. Top with fresh cranberries and orange slices.
Notes
MAKE AHEAD: You can make this punch ahead of time, just add the ginger ale right before you're ready to serve it.
Nutrition Information:
Yield:
8
Serving Size:
1
Amount Per Serving:
Calories: 144
Total Fat: 0g
Saturated Fat: 0g
Trans Fat: 0g
Unsaturated Fat: 0g
Cholesterol: 0mg
Sodium: 7mg
Carbohydrates: 20g
Fiber: 0g
Sugar: 17g
Protein: 1g
If this recipe looks tasty but you'd like something to warm you up instead, you'll love my favorite Hot Cranberry Punch! Holiday Punch is also chilled and another all-timer of mine.
And of course, no holiday party would be complete without some Christmas cookies! Check out my easy recipes for Chocolate Peppermint Cookies, Eggnog Cut-Out Cookies, and Frosted Gingerbread Cookies.