Holiday Punch
HOLIDAY PUNCH
A quick and easy Holiday Punch made with orange juice, limeade, cranberry juice and 7UP!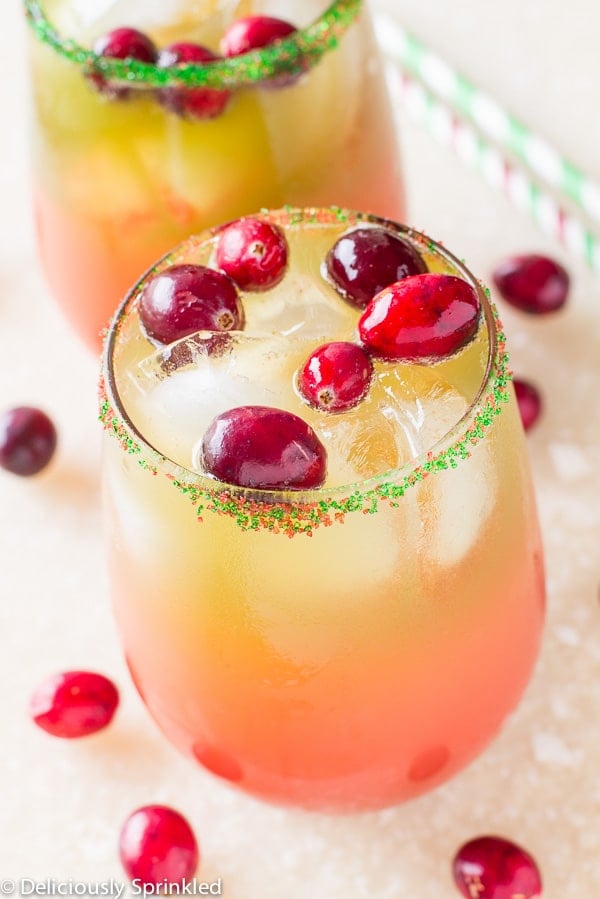 I love a good Holiday Punch, and this one not only has the flavors of the season, but it also has the colors. Doesn't it look pretty!?
This Holiday Punch has orange juice, limeade, cranberry juice cocktail and 7UP®. And to make this punch extra merry, I added a splash of vodka. OH and it wouldn't be a holiday celebration at our house without SPRINKLES! 
I always make sure I have all these ingredients on hand during the holiday season. And I was so glad I did because the other night some of our friends stopped over and I quickly whipped up this Holiday Punch. Everyone loved it and we had a great time sitting around reminiscing on all the fun things we have done this year and celebrating the holiday season together. We all had such a fun night and I'm so glad I could quickly whip up a batch of this delicious Holiday Punch.
Cheers and happy holidays!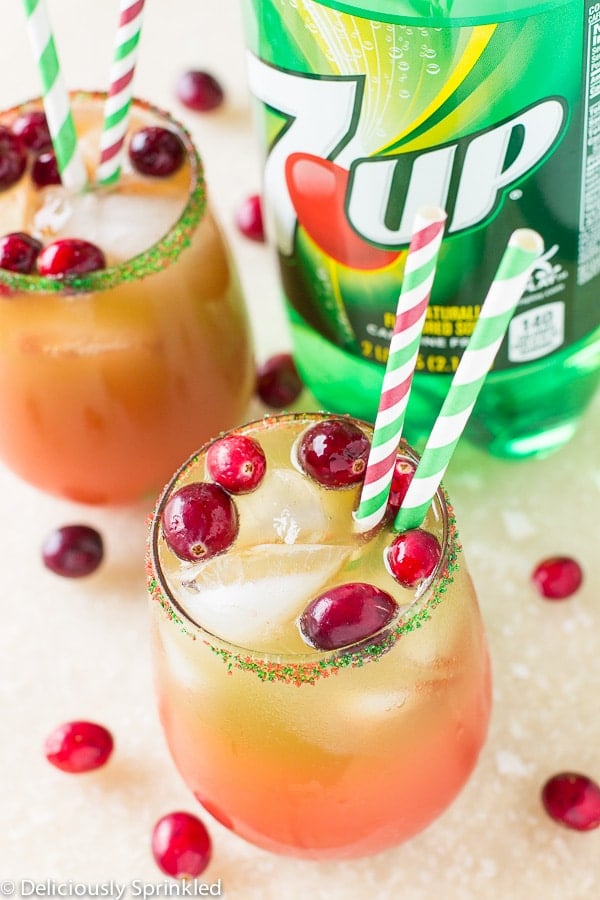 HOLIDAY PUNCH INGREDIENTS
✓ FROZEN ORANGE CONCENTRATE
✓ FROZEN LIMEADE CONCENTRATE
✓ CRANBERRY JUICE COCKTAIL
 ✓ 7UP SODA
✓ VODKA (optional)
✓ SPRINKLES
✓ CRANBERRIES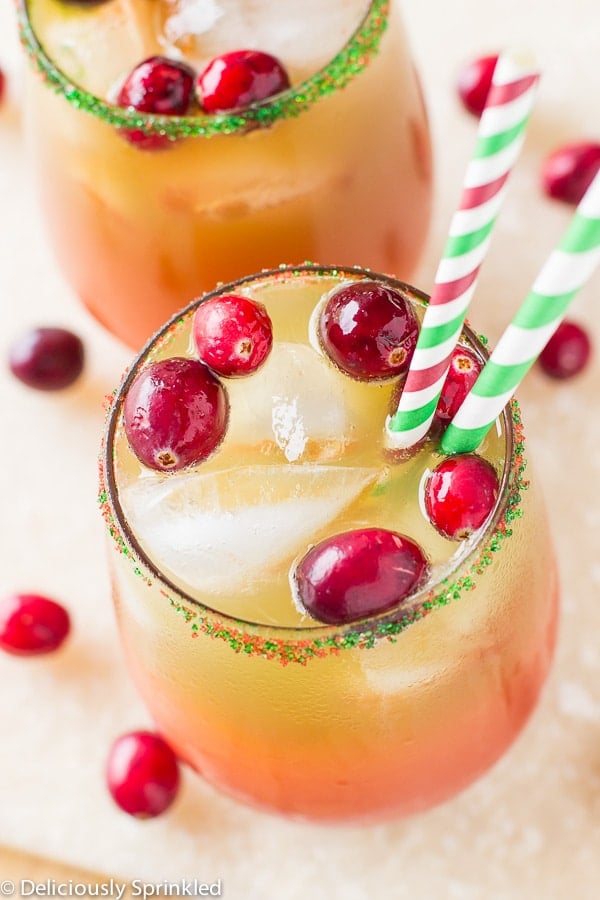 HOW TO MAKE HOLIDAY PUNCH
USE FROZEN CONCENTRATE: I like to use frozen orange juice concentrate and limeade concentrate for this punch because it helps keep the punch colder. But if you want, you could use regular orange and limeade, just make sure to add LOTS of ice cubes to the punch bowl.
 RIM YOUR GLASS: To rim your class, start with a  bowl of water then dip in the rim of your glass.  Next, you want to evenly dip the rim into a small bowl of sugar SPRINKLES!
NON-ALCOHOLIC: Skip the booze, no problem. This holiday punch tastes great without the vodka.
TRY THESE EASY HOLIDAY RECIPES TOO
Holiday Punch
Prep Time: 5 minutes

Total Time: 5 minutes
Ingredients:
1 (12 oz.) frozen orange juice concentrate
1 (12 oz.) frozen limeade concentrate
4 cups cranberry juice cocktail
12 ounces vodka
1 (2 Liters) 7UP®
ice cubes
cranberries, optional
Directions:
STEP 1: In a large bowl, over ice combine all of the liquid ingredients.

STEP 2: Top with cranberries, for garnish and serve.
One Response to "Holiday Punch"
Leave a Comment