Berry Green Smoothie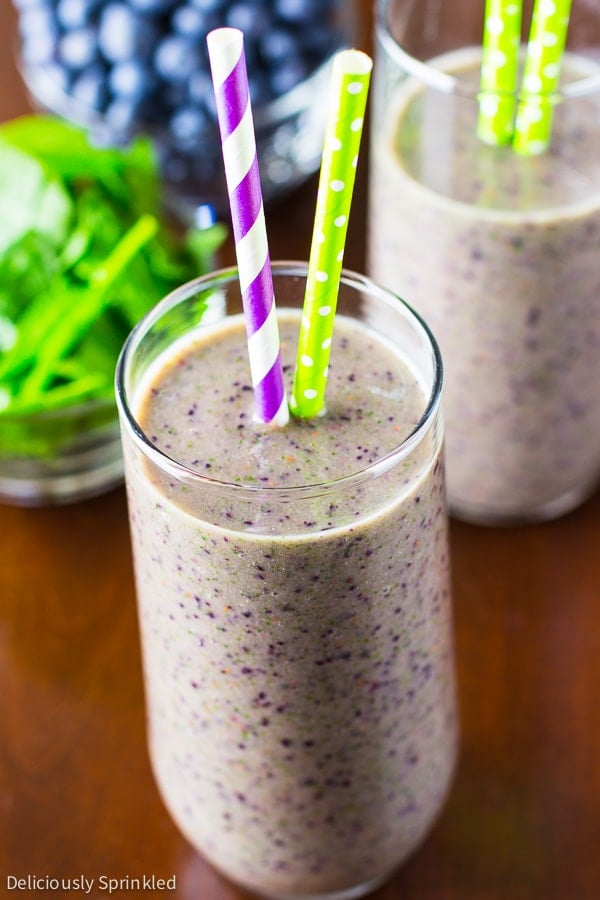 It's a new year, so that means most of you are trying to stick to your new years resolutions. Last year, I made a resolution to eat more fruits and veggies, but let me tell you it wasn't easy for me. So, I started to make myself a smoothie every morning that was loaded with fruits and veggies. And the best part, the smoothies tasted WAY better then eating a bowl of broccoli.
This Berry Green Smoothie is my new favorite. I know this smoothie doesn't look the prettiest, but all that matters is that it's loaded with healthy fruits and veggies and even more important that it taste delicious…right!?
I love loading this smoothie up with spinach, frozen bananas, strawberries, peaches, blueberries, and avocado. I also like to add vanilla almond milk and a drizzle of raw agave to add a touch of sweetness. Blend it all together and you have yourself a delicious, refreshing smoothie to start you day off right.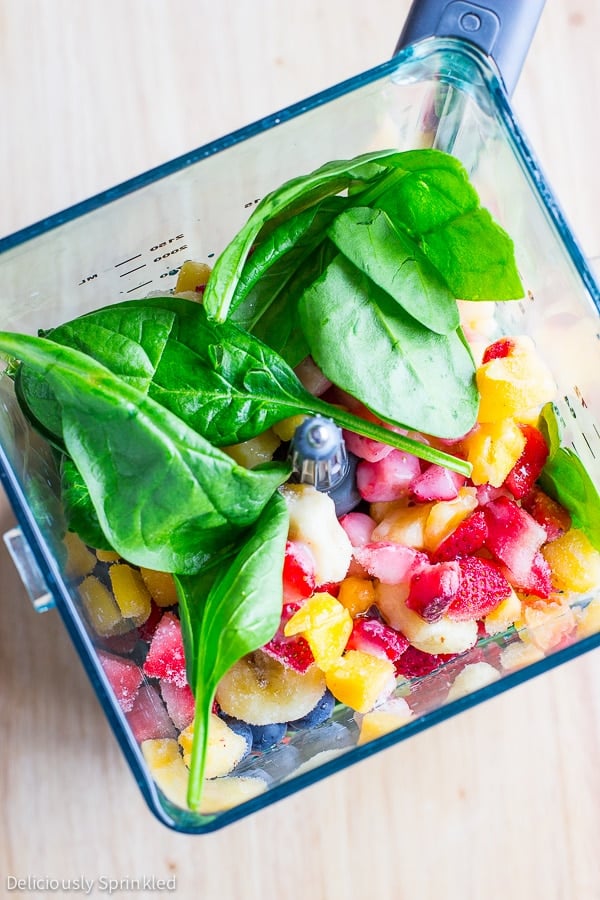 JUST SOME SMOOTHIE MAKING TIPS:
✓ USE FROZEN FRUIT: I like to use frozen fruit instead of ice cubes in my smoothies. For this smoothie you want to use mixed fruit, like strawberries, blueberries, bananas, peaches….these berries give you energy! And to make it super easy, I just buy the chopped frozen mixed fruit in the frozen section of my grocery store, because I'm all about making things quicker and easier!
✓ FILL UP YOUR BLENDER: You always want to layer your ingredients softest to hardest (frozen). First, add the vanilla almond milk, greens, raw agave, avocado and spinach. Then, add the frozen fruit. 
Yield: 2 servings
Berry Green Smoothie
Prep Time 5 minutes
Total Time 5 minutes
★ Make sure to read my SMOOTHIE TIPS above before you start baking!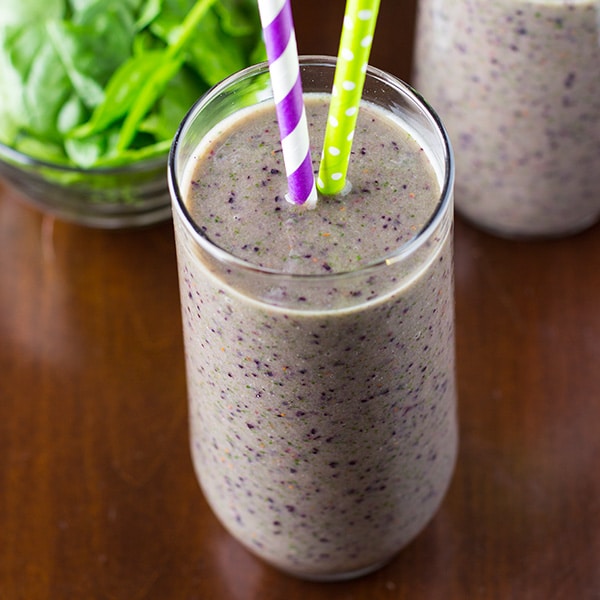 Ingredients
1 1/2 cups vanilla almond milk*
2 cups baby spinach
2 Tablespoons avocado
1 teaspoon raw agave
Instructions
STEP 1: Place all ingredients into blender (liquid ingredients first).
STEP 2: Blend on high for 2 minutes or until smooth. Scrap down sides and blend for another 30 seconds.
STEP 3: Serve and enjoy!
Notes
*I used vanilla almond milk but you can also use soy milk, cow's milk, coconut water or plain water.
*Store leftover smoothie covered in the refrigerator for up to 2 days.