Banana Chocolate Chip Pancakes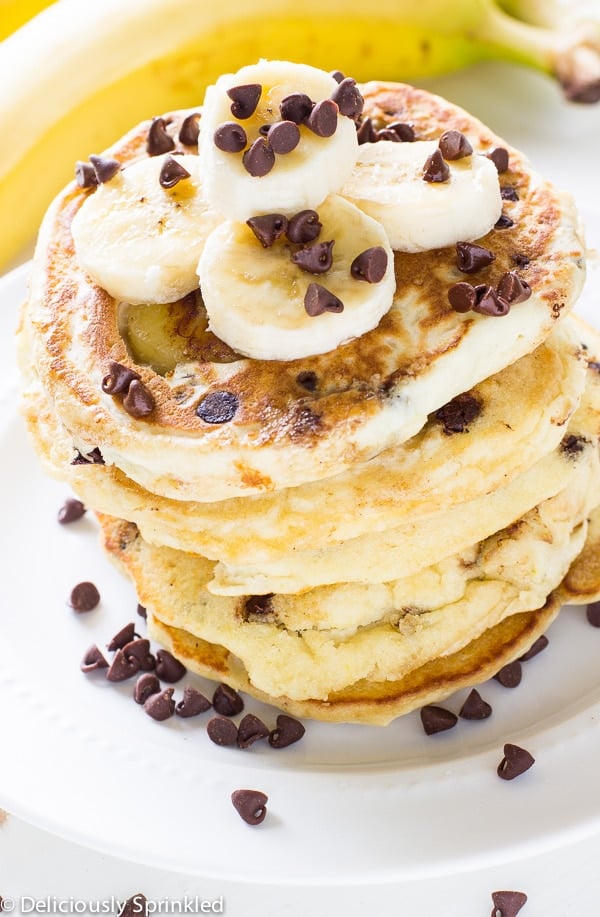 These Banana Chocolate Chip Pancakes are light, fluffy and bursting with fresh bananas. And of course, it wouldn't be chocolate chip pancakes without topping them more mini chocolate chips.
Seriously, I just love the combination of banana and chocolate chip. From my favorite Chocolate Chip Banana Muffins to Chocolate Peanut Butter Banana Smoothie Pops, these flavors never get old. And what better way to start your day than with a big stack of these Banana Chocolate Chip Pancakes.
And with Father's Day this weekend, make these Banana Chocolate Chip Pancakes using my favorite Krusteaz® Chocolate Chip Pancake Mix. Just add bananas and you have a delicious breakfast for Dad! ♥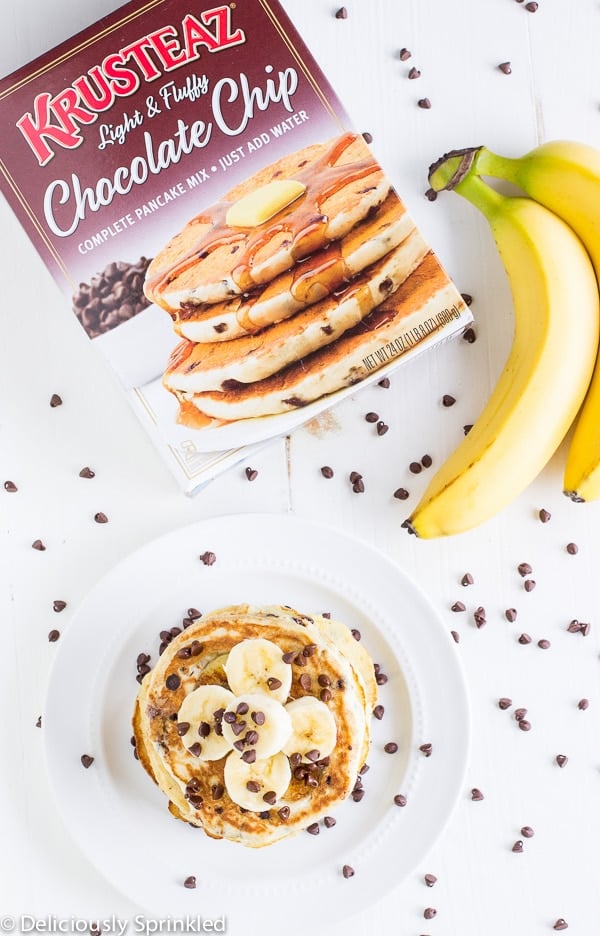 JUST A FEW BAKING TIPS:
✓ THICKER PANCAKES: I like to make my pancakes a little thicker, so for this Banana Chocolate Chip Pancake recipe I used 1 1/2 cups of pancake mix and only 2/3 cup of water. The more pancake mix you add, the thicker your pancakes will be.
✓ DON'T OVERMIX: It's SUPER IMPORTANT not to overmix the pancake batter. You want the batter to be slightly lumpy. If you overmix the pancake batter your pancakes will turn out very dense and you want them to be light and fluffy.
✓ TOPPINGS: Top these pancakes with banana slices, mini chocolate chips and for an extra special treat top them with some whipped topping, yummy!
STEP-BY-STEP GUIDE ON HOW TO MAKE THESE BANANA CHOCOLATE CHIP PANCAKES: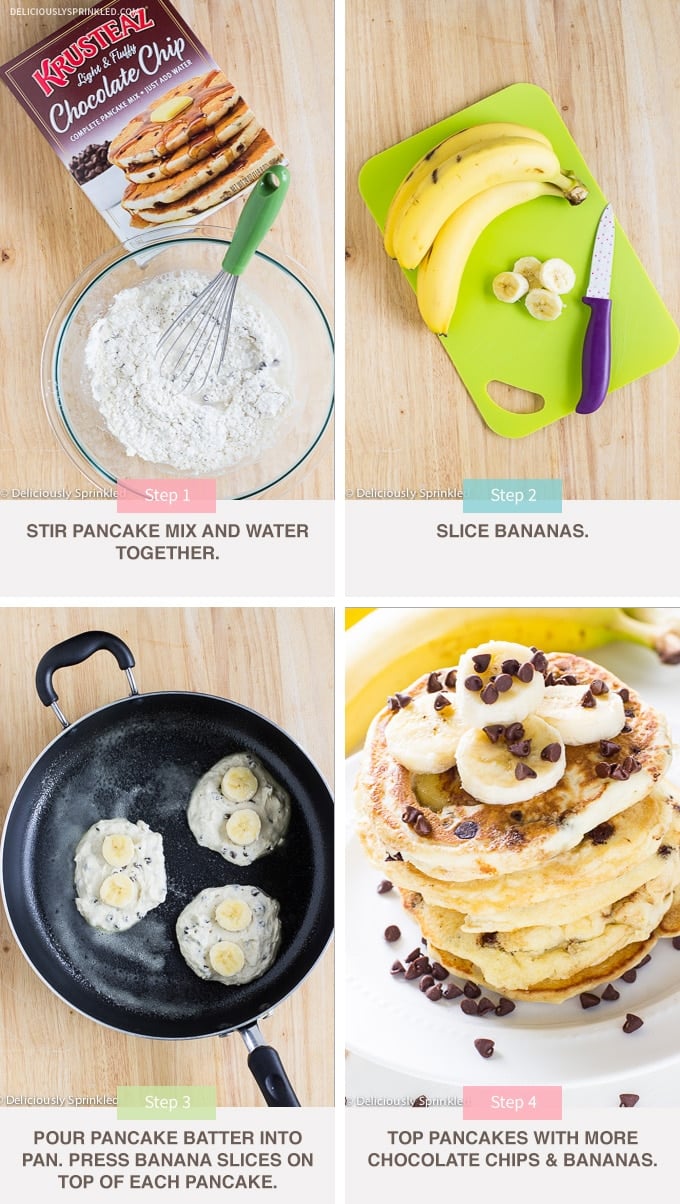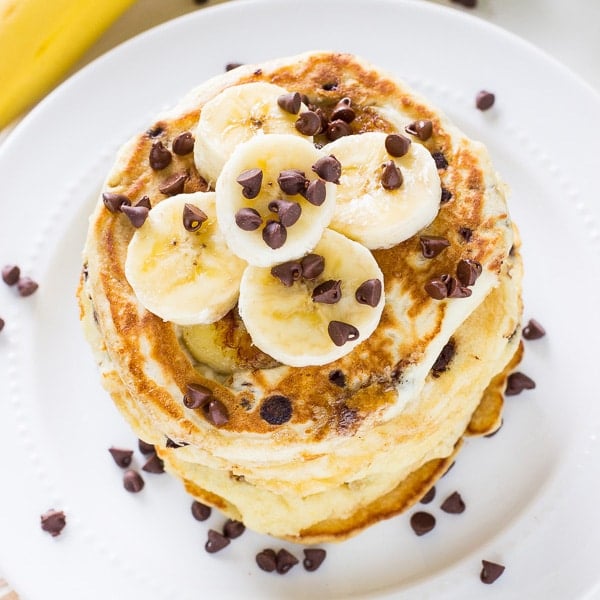 Yield: 6-7 pancakes
Banana Chocolate Chip Pancakes
Prep Time 10 minutes
Cook Time 1 minute
Total Time 10 minutes
I am a proud member of the Krusteaz® Baker's Dozen program. I was hired by the brand as an ambassador and content creator. Thank you for supporting my wonderful sponsors. They make it possible for me to keep the ideas coming! All content, ideas, photography and opinions are that of my own and I'd have it no other way!