Strawberry Cinnamon Rolls
These easy to make Strawberry Cinnamon Rolls are perfect for a quick breakfast!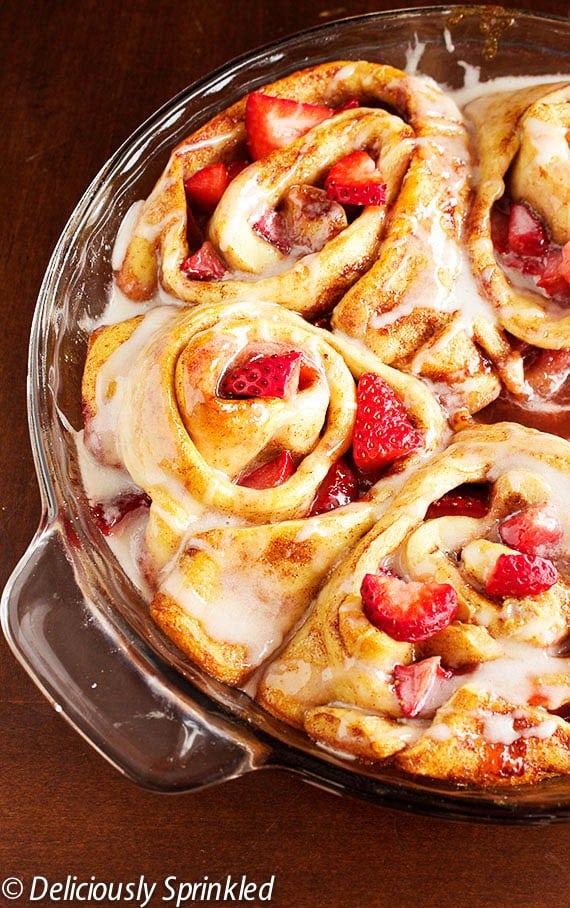 The best mornings are the ones that start with the smell of cinnamon floating through the house. At least, I think so. Today, I made traditional cinnamon rolls, with a twist, and the best part is they take less than 30 minutes to make. No need to wake up early!
Although, I love making homemade cinnamon rolls sometimes you just don't have the time to make them from scratch. And this is the morning I didn't have time to make homemade cinnamon rolls, so I cheated a little and used Pillsbury Cinnamon Rolls with Cream Cheese.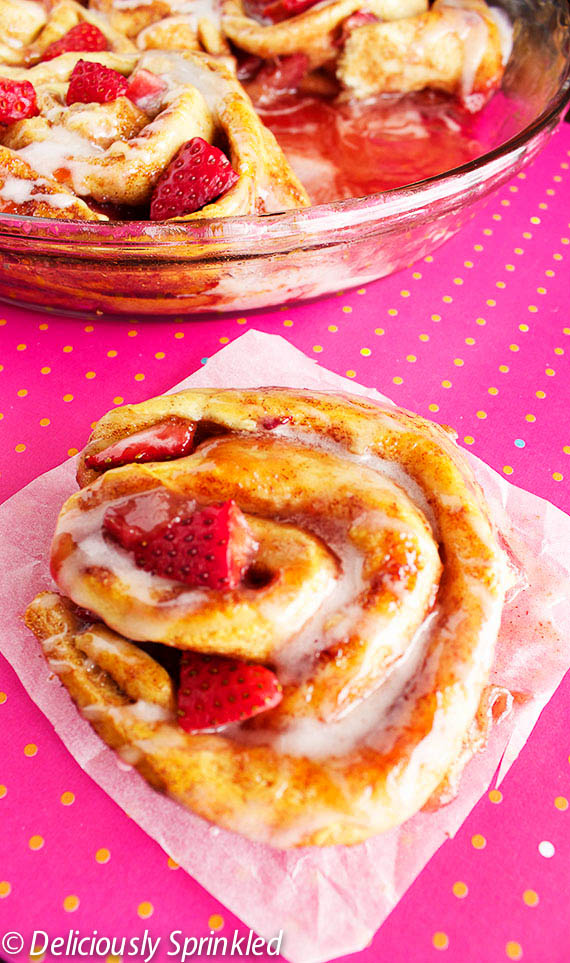 I will defiantly make these "homemade" cinnamon rolls again. You could add anything you want to them to make your own cinnamon roll creation, thanks to Pillsbury Cinnamon Rolls!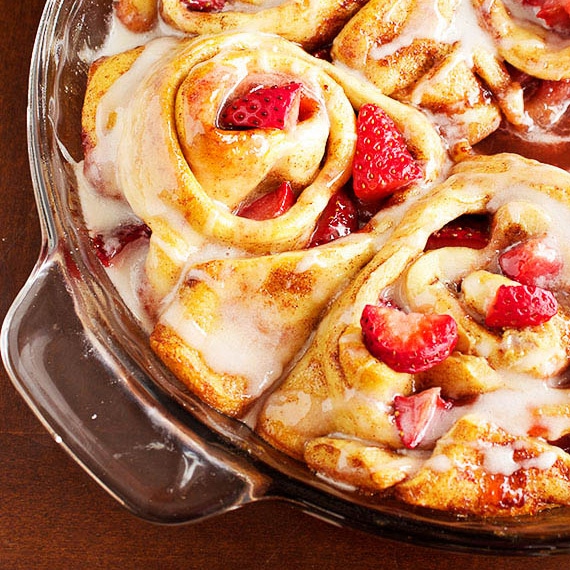 Yield: 6 Cinnamon Rolls
Strawberry Cinnamon Rolls
Additional Time 40 minutes

Total Time 40 minutes
Ingredients
1 cup of strawberry jam
2 cups chopped fresh strawberries
Instructions
Preheat oven to 350F degrees. Spray glass pie plate or baking sheet with non-stick spray. Set aside.

Unroll the cinnamon rolls and press together the seams. Spread with strawberry jam and sprinkle with chopped strawberries. Make sure to not go all the way to the edge. Gently roll up the cinnamon rolls. Cut into 5 even slices. Place in a glass pie plate.

Bake for 25 minutes. Melt cream cheese icing in microwave for 20 seconds and drizzle over warm strawberry cinnamon rolls. Let cool slightly before eating. Top with more chopped strawberries if desired.