S'mores Fudge Pops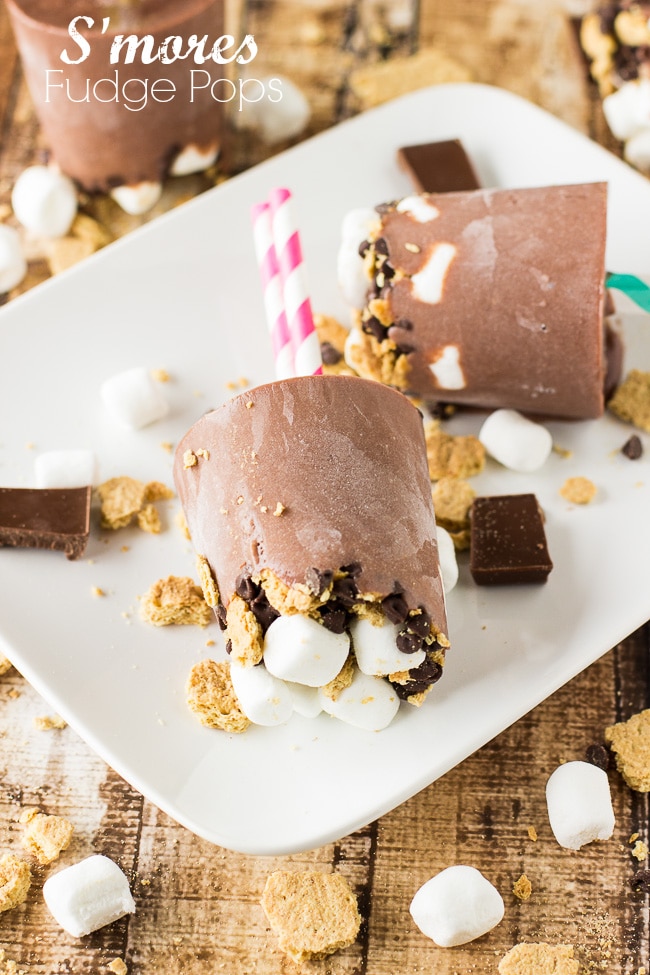 Summer is all about cooling off after a hot summer day with a refreshing treat like these delicious S'mores Fudge Pops. You might be thinking, a popsicle seems like the opposite of a s'more. S'mores are hot, melty, and crispy, whereas a popsicle is cold and frozen and…also melty!
So, see? Not opposites after all!
And the best part is that there is no campfire required, but you can still enjoy all the chocolate-marshmallow-grahamy goodness with these frozen fudge pops. Enjoy!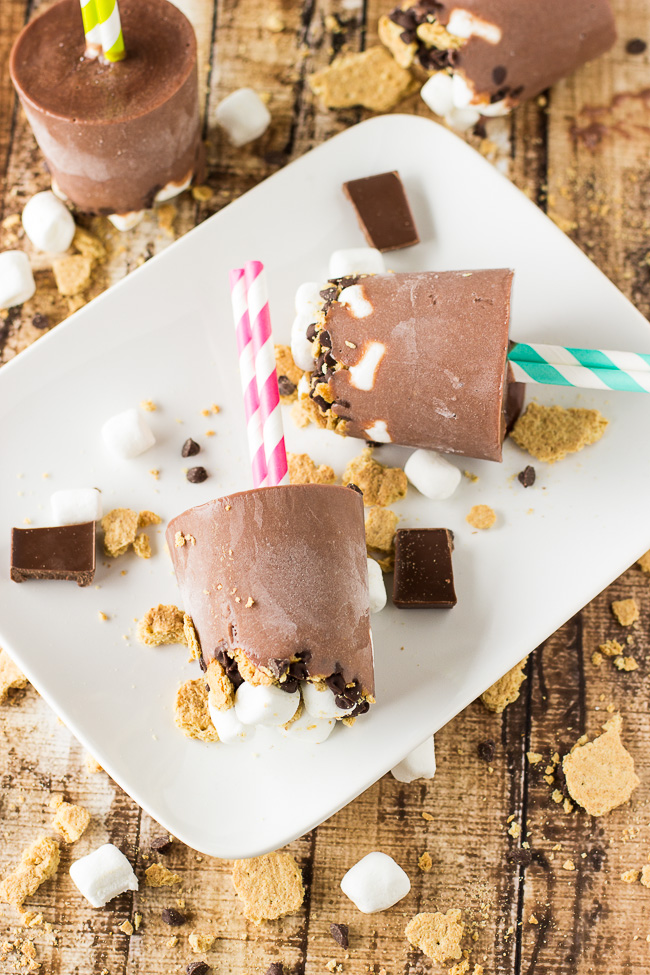 STEP-BY-STEP GUIDE ON HOW TO MAKE THESE S'MORES FUDGE POPS: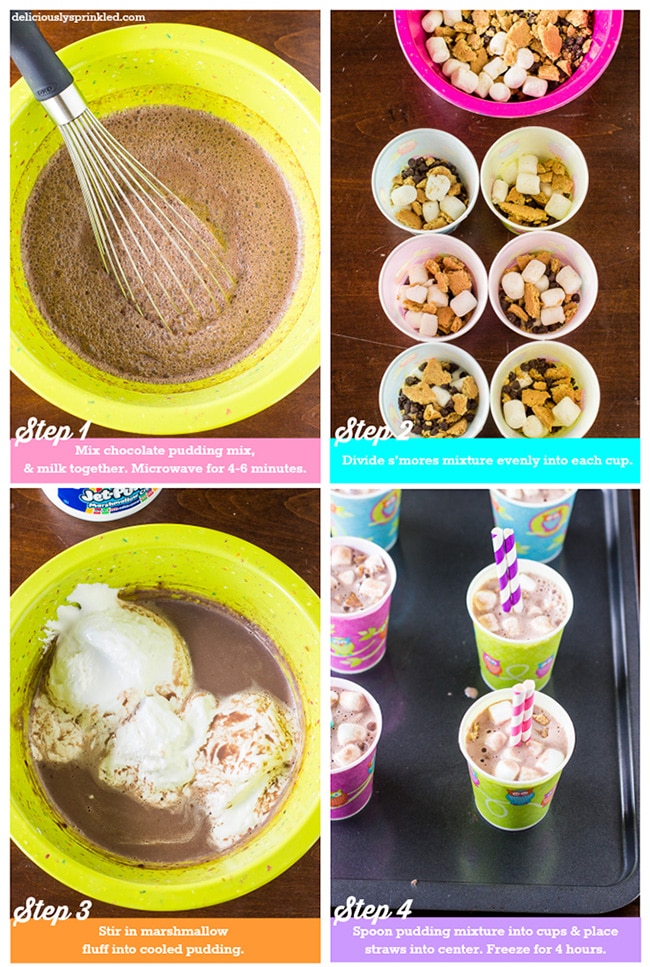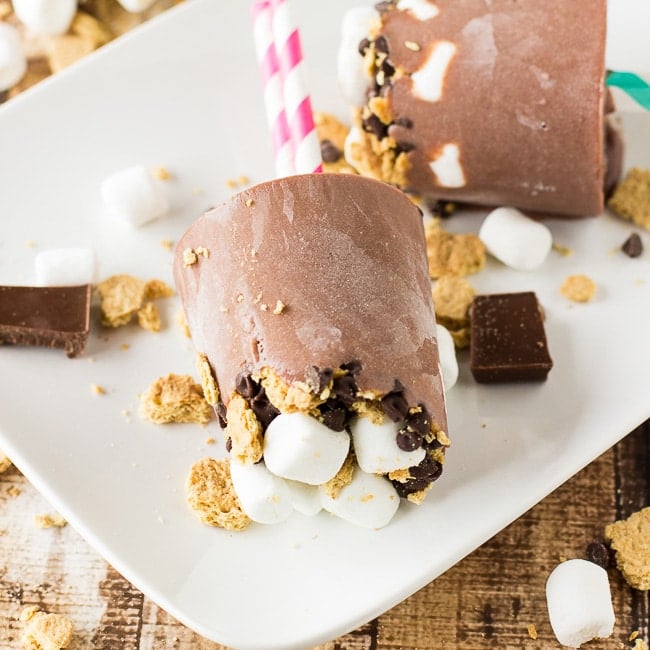 Yield: 12 servings
S'mores Fudge Pops
Additional Time 3 hours 30 minutes
Total Time 3 hours 30 minutes
Ingredients
2 1/2 cups milk
1 pkg. (3.4 oz) cook-and-serve chocolate pudding mix
1/2 cup chopped graham crackers*
1/2 cup mini marshmallows
1/2 cup mini semi-sweet chocolate chips
1/2 cup marshmallow creme
12 (5 oz.) paper cups
24 paper straws or 12 popsicle sticks
Instructions
In a large microwavable-safe bowl, whisk milk and pudding mix together for 1 minute. Microwave, uncovered, on high for 4-6 minutes or until bubbly and slightly thickened. Cool for 20 minutes, stirring several times.
Meanwhile, in a medium sized bowl, combine chopped graham crackers, mini marshmallows and mini chocolate chips to make s'mores mixture. Divide s'mores mixture evenly among paper cups.
Stir in marshmallow creme into cooled pudding. Spoon pudding evenly into cups. Insert (2) paper straws or (1) popsicle stick into each cup and place in freezer for at least 3 hours before serving.
Once the pops are frozen and you are ready to serve them, simply tear off the paper cup and enjoy!