Slow Cooker Cheesy Mushroom Meatballs Recipe
This is a sponsored post written by me on behalf of Cooked Perfect® Meatballs. All opinions are 100% mine.
These Slow Cooker Cheesy Mushroom Meatballs are an easy weeknight dinner recipe the whole family will love.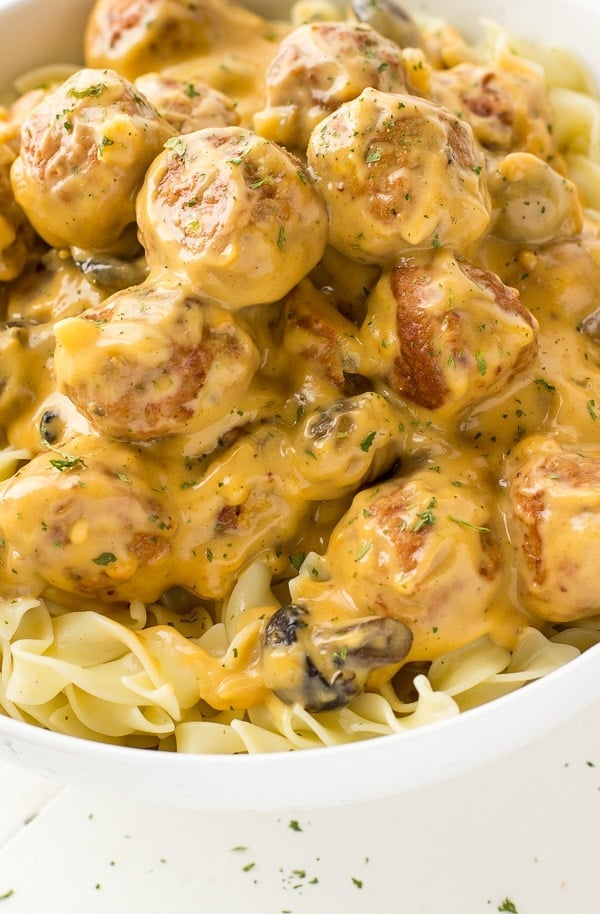 SLOW COOKER CHEESY MUSHROOM MEATBALLS 
I love to make meatballs, not only for an appetizer during the big game but also for an easy weeknight dinner.
These Slow Cooker Cheesy Mushroom Meatballs are one of our families go-to weeknight meals. As a Wisconsin family, we love putting cheese on everything and meatballs with a creamy cheesy mushroom sauce on them is seriously so yummy.
So to celebrate National Meatball Day on March 9th, run to the grocery store and pick up a package of Cooked Perfect® Meatballs and make this easy dinner recipe for your family tonight!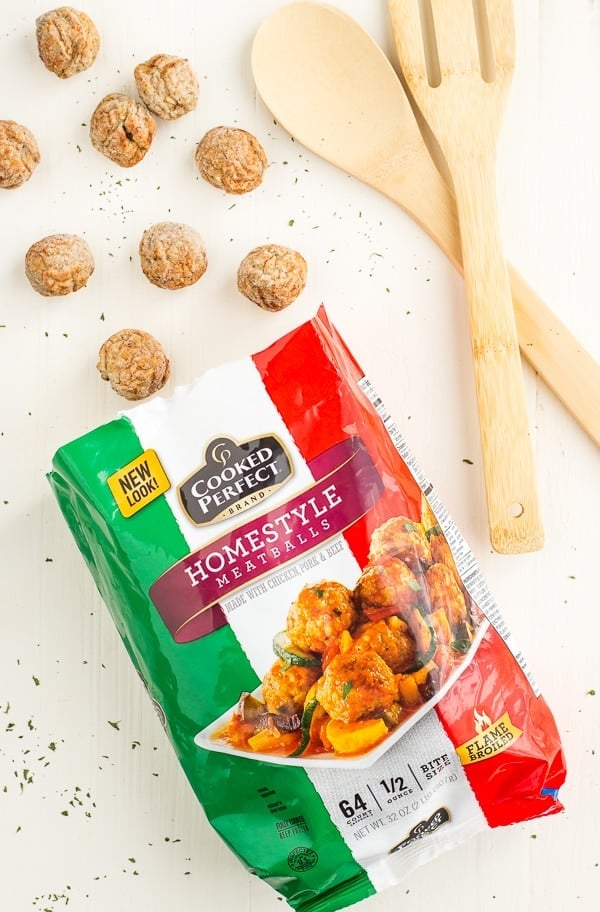 HOW TO MAKE SLOW COOKER MEATBALLS
SLOW COOKER: I used a 6-quart slow cooker but you could also use a 4-quart slow cooker to make these meatballs.
COOKED PERFECT MEATBALLS:  My favorite meatballs to use anytime I making a recipe that calls for meatballs. In this recipe, I used the Homestyle flavor but you could also use the Angus Beef, Turkey or Chicken flavored meatballs for this recipe.
SERVE AS AN APPETIZER: These cheesy mushroom meatballs not only make an easy dinner but they are also a delicious appetizer.
DINNER OPTIONS: I like to serve these meatballs over wide egg noodles but you can serve them over rice too.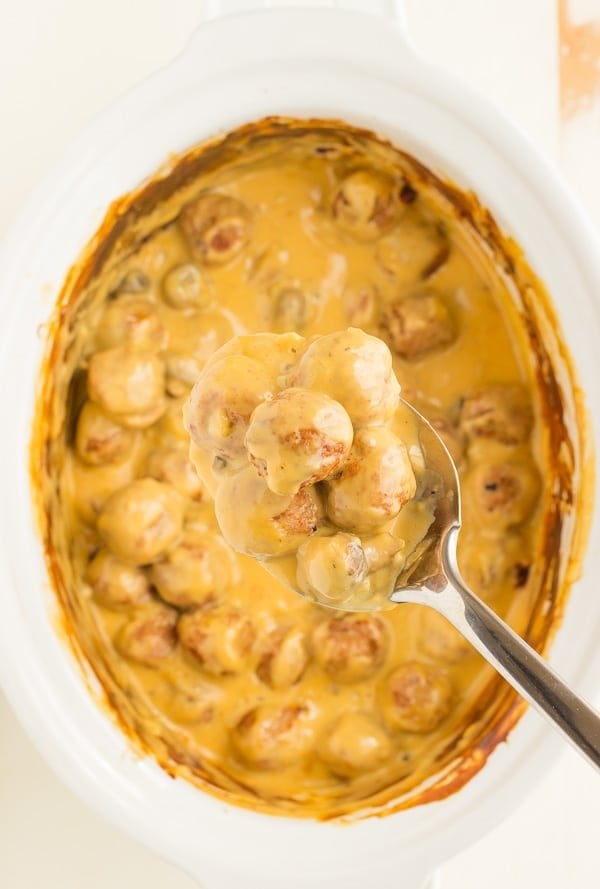 WHY I LOVE COOKED PERFECT® MEATBALLS
EASY TO MAKE: Cooked Perfect Meatballs are easy to prepare and are crafted using select meats, real cheeses, and savory herbs then flame-broiled to sear in the flavor.
FIND THEM IN THE FREEZER AISLE:  Cooked Perfect Meatballs are easy to find in your grocer's freezer aisle. I always buy mine at Wal-Mart.
TON OF FLAVORS: Cooked Perfect Meatballs come in a variety of flavors. I used the Homestyle meatballs in this recipe but here are some of my other favorite flavors. Browse more meatball recipes.
Italian Style
Gluten Free Italian Style
Angus Beef
Turkey
Chicken
Sweet Italian
COUPON: Save $1.00 on Cooked Perfect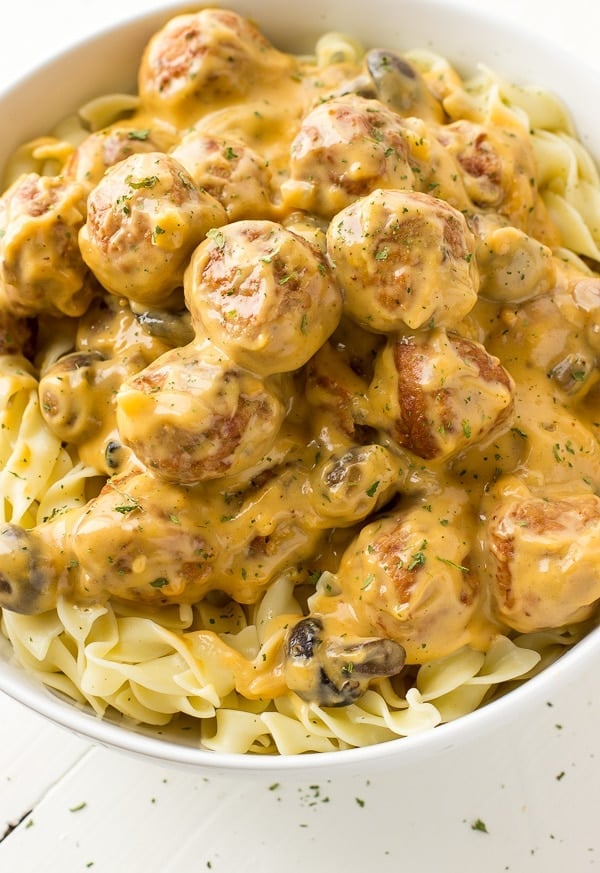 Ingredients
1 family size package Cooked Perfect Homestyle Meatballs
2 10 3/4 oz. can cream of mushroom soup
4 oz. can button mushrooms
16 oz. jar Cheese Whiz
1 medium onion, chopped
Instructions
STEP 1: Combine all ingredients in slow cooker.
STEP 2: Cover. Cook on high for 4 hours or low for 6 hours.
STEP 3:  Serve over noodles or rice.