Skinny Ice Cream Sundae
I was given a free one-month subscription to try the new Simple Start plan and write about my experience. Though I was compensated for my time and commitment, all views, positive and negative are my own.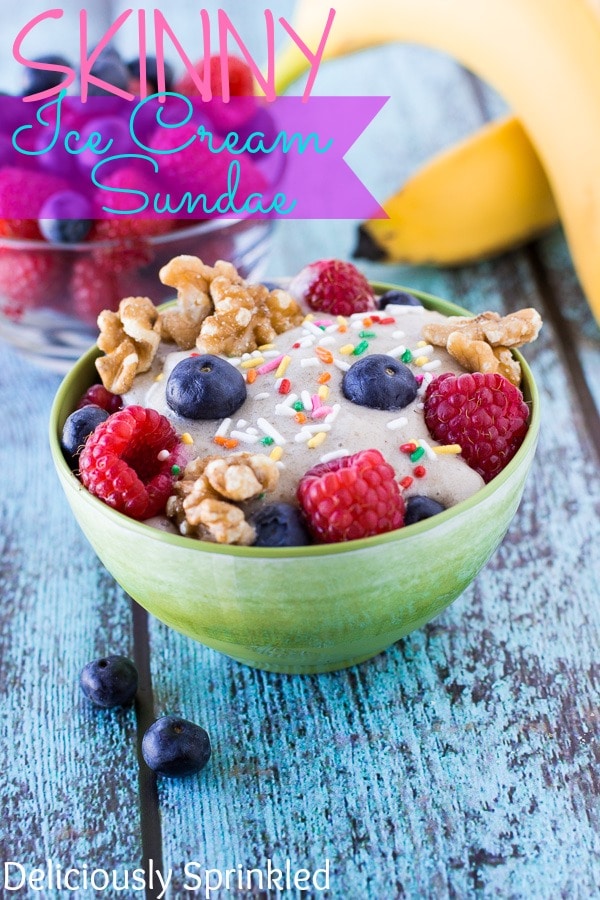 Last week, if you follow me on Facebook and Twitter you know that I began my Weight Watchers membership. It's only been one week using the Simple Start Program and I actually been having a great time using their super cool iPhone app. It takes all the guess work out of what to eat, making meal planning super simple. It even adds up the points for you, which means no need to waste time measuring or weighing out every little piece of crumb you eat.
This week's trip to the grocery store was a breeze with my new Weight Watchers app. I had no clue that fruits and veggies were ZERO points. Yay! As you can imagine my cart was filled with fruits and veggies, especially bananas which are my favorite!
And speaking of bananas, I thought I would share with you one of my favorite healthier desserts to satisfy my late night sweet tooth. Instead of indulging in a delicious Twix Cupcake or Cake Batter Funfetti Bars, I used bananas to make an ice cream sundae. That's right, an ice cream sundae!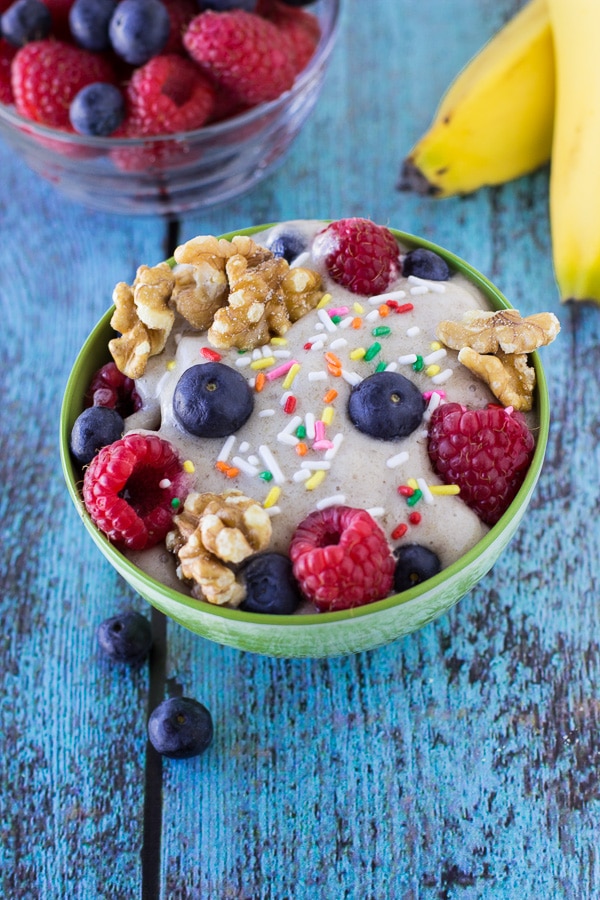 With fruits and veggies being ZERO points, I made an ice cream sundae using frozen bananas, yes BANANAS! The ones that are sitting on your counter with all those brown spots that your about to throw away. Well those banana make the BEST fat-free, gluten-free, vegan, dairy-free, ice cream sundae!
Today's recipe is simple all you need is over-ripe bananas, peel them and put them in the freezer until frozen, then using a food processor, process the frozen bananas until smooth and creamy. No sugar or cream added. Just healthy frozen, soft serve banana ice cream. Delicious!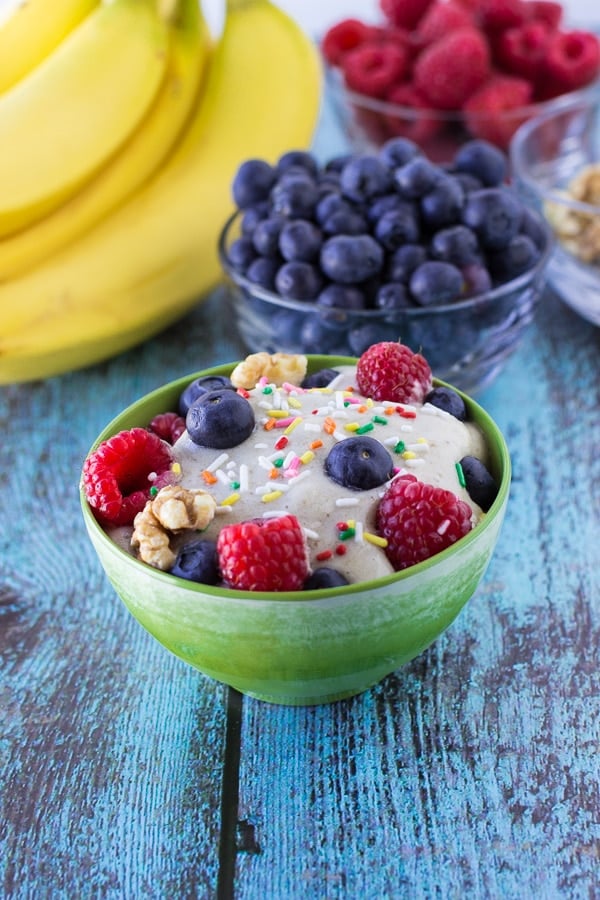 Super easy and fun to make, and the possible toppings are endless but my favorite so far is a couple of chopped walnuts, fresh berries and it's wouldn't be a sundae without SPRINKLES!
I just started the Weight Watchers Simple Start program, but am already SO excited about making these simple changes for a healthier and happier me. I love that I can still enjoy the things I love to eat…like ice cream sundaes but with a healthier twist!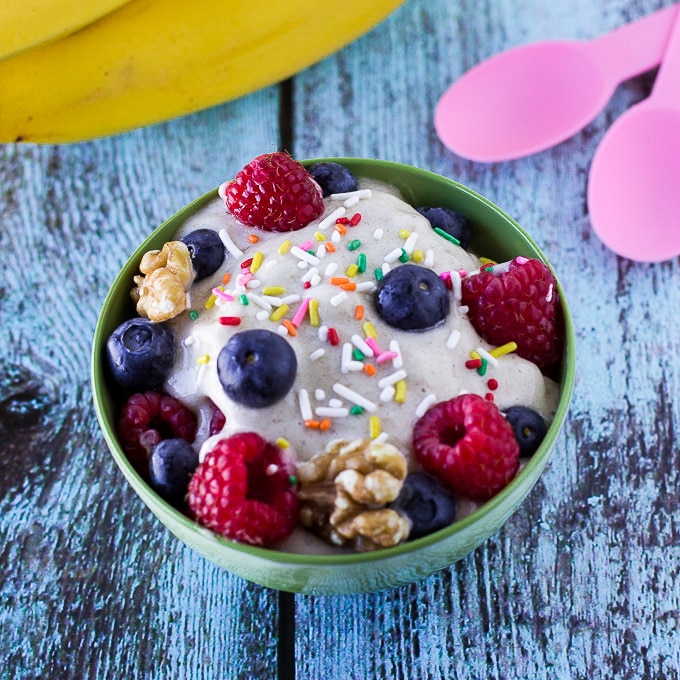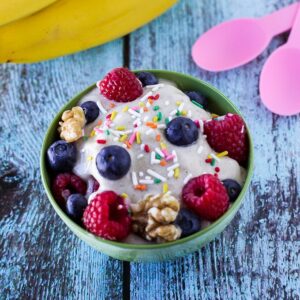 Leave a Review
Skinny Ice Cream Sundae
I used  bananas to make an ice cream sundae. That's right, an ice cream sundae! 
Print Recipe
Pin Recipe
Ingredients
4 over-ripe bananas, frozen
Blueberries
Raspberries
Walnuts, chopped
Sprinkles
Instructions
Peel bananas and place in freezer until frozen.

When the bananas are frozen, using a food processor, process frozen bananas until smooth.

Enjoy alone, or with your favorite topping.
Notes
I like to peel the bananas before freezing, otherwise it's a messy job.
Calories: 105kcal, Carbohydrates: 27g, Protein: 1g, Fat: 0.4g, Saturated Fat: 0.1g, Polyunsaturated Fat: 0.1g, Monounsaturated Fat: 0.04g, Sodium: 1mg, Potassium: 422mg, Fiber: 3g, Sugar: 14g, Vitamin A: 76IU, Vitamin C: 10mg, Calcium: 6mg, Iron: 0.3mg