Raspberry Salsa Bites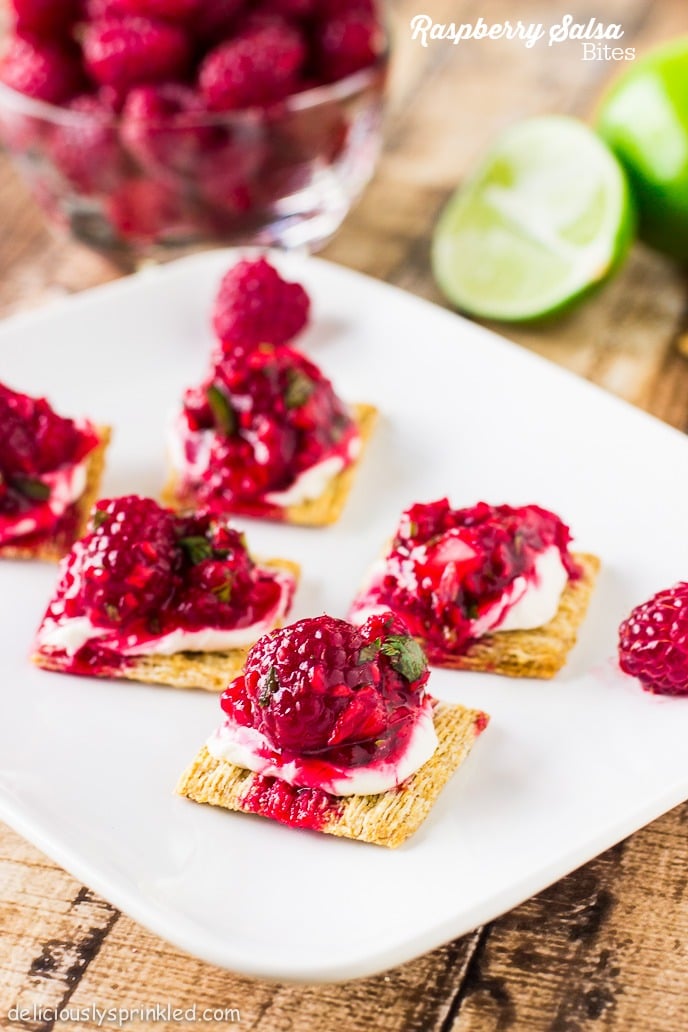 Are you still deciding on what snack to bring to your 4th of July party this weekend!? No worries, I got you covered with these easy Raspberry Salsa Bites, that are guaranteed to be a hit at the party!
These delicious bites are fruity, tangy, and sweet with an added crunch from the Triscuit cracker. And they're pretty, too!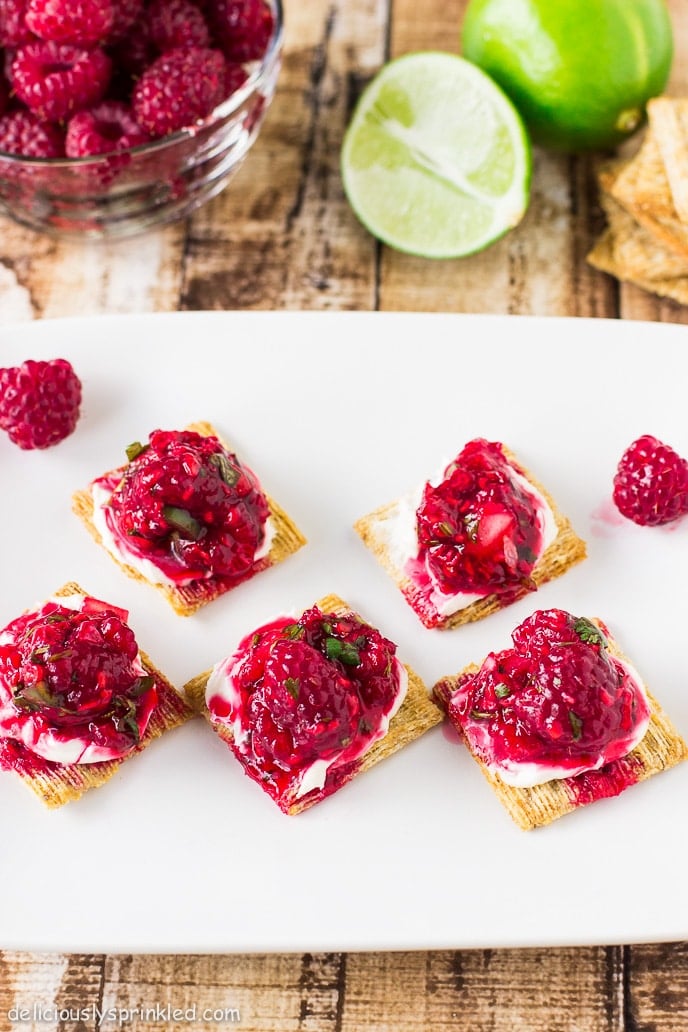 This raspberry salsa is so easy to make, all you need is fresh raspberries, onions, cilantro, jalapeño peppers and fresh lime juice. Mix all the ingredients together and you have a fresh,summer raspberry salsa.
Spread each Triscuit cracker with honey pecan cream cheese but you can use regular cream cheese, as well. I just prefer the honey pecan cream cheese because  it's the perfect pairing with the raspberry salsa by adding a little bit of sweetness to each bite, making it one of my all time favorite snacks to bring to a party!
Step-by-Step on how to make these Raspberry Salsa Bites:
BAKING TIP
Want more fresh berries in your salsa? No problem, add a 1/2 cup of blackberries and/or blueberries for an even more fruity salsa. And the blueberries would add the perfect color combination of red, white and blue to these Triscuit bites for the upcoming 4th of July holiday! 🙂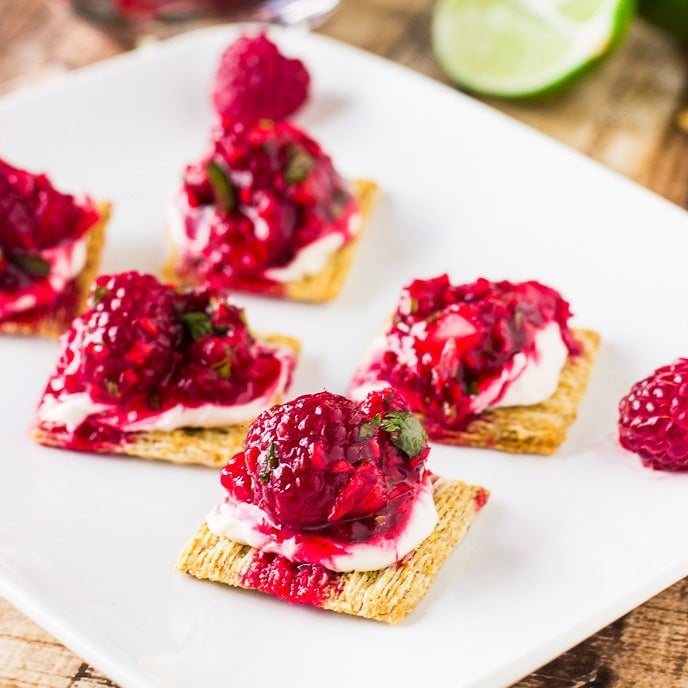 Yield: 25 Bites
Raspberry Salsa Bites
Additional Time 15 minutes

Total Time 15 minutes
Ingredients
2 cups fresh raspberries
1/4 cup chopped onion
3 teaspoons finely chopped jalapeño peppers
1/4 cup chopped fresh cilantro
3 Tablespoons fresh lime juice
1 cup honey pecan cream cheese spread
25 Triscuit crackers
Instructions
Place washed raspberries in a small bowl, set aside.

Chop sweet onion, jalapeño pepper, and cilantro.

In a medium size bowl, combine raspberries, onions, jalapeño peppers, and cilantro. Stir together and slightly mash raspberries. Squeeze fresh lime juice on top of salsa and stir until combined.

Spread each Triscuit cracker with honey pecan cream cheese spread and top each cracker with about 1 teaspoon of raspberry salsa. Serve chilled & enjoy!