Raspberry Lemonade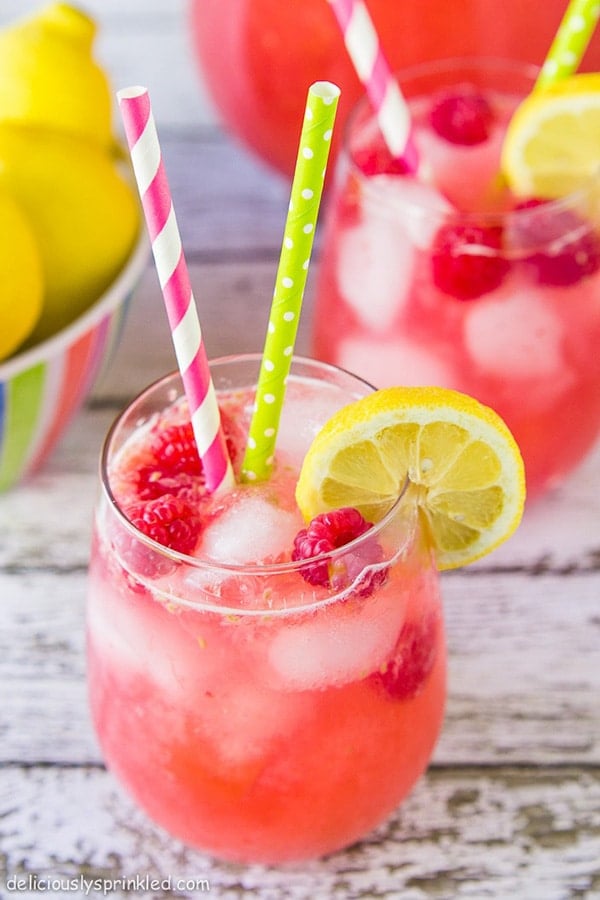 With swimsuit season in full swing and after stuffing my face last week on vacation with all the goodies, especially the delicious Strawberry Upside Down Cake.
I decided to make a refreshing Raspberry Lemonade that is made with fresh raspberries, freshly squeezed lemons and the zero calorie sweetener, Sweet'N Low.
And after a fun day on the boat, I love enjoying a large glass of this guilt free lemonade.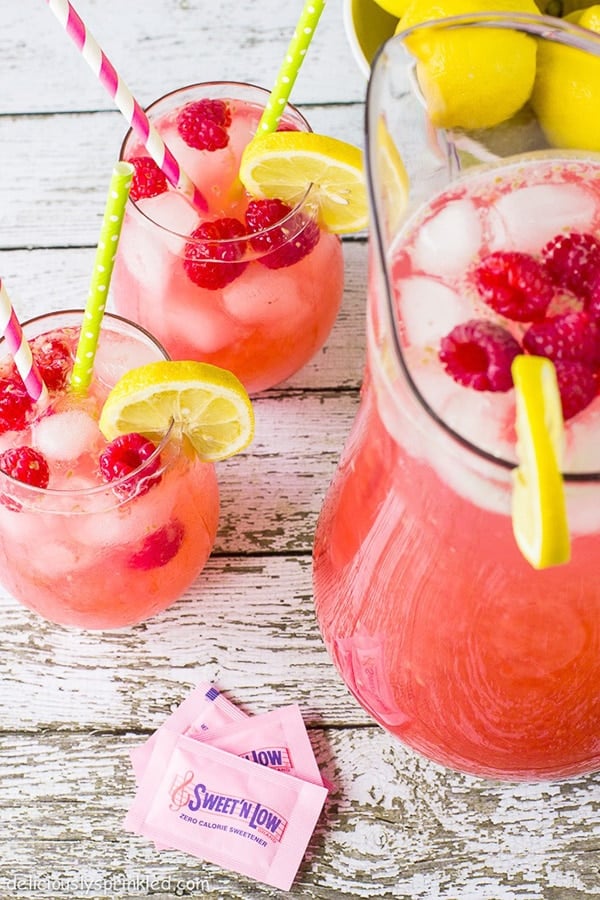 This homemade lemonade is so simple to make, all you need is Sweet'N Low, fresh raspberries, about 6 lemons to squeeze fresh lemon juice, water, and ice cubes. Dissolve the Sweet'N Low and water in a saucepan for about 2-3 minutes, mix in the pureed raspberries and lemon juice. Add the raspberry lemon mixture to a large pitcher of  fresh cold water, and top with ice cubes.
Pour yourself a glass and top with a couple extra raspberries and a lemon slice, oh and a cute straw is a must. Enjoy!
 HOW TO MAKE THIS RASPBERRY LEMONADE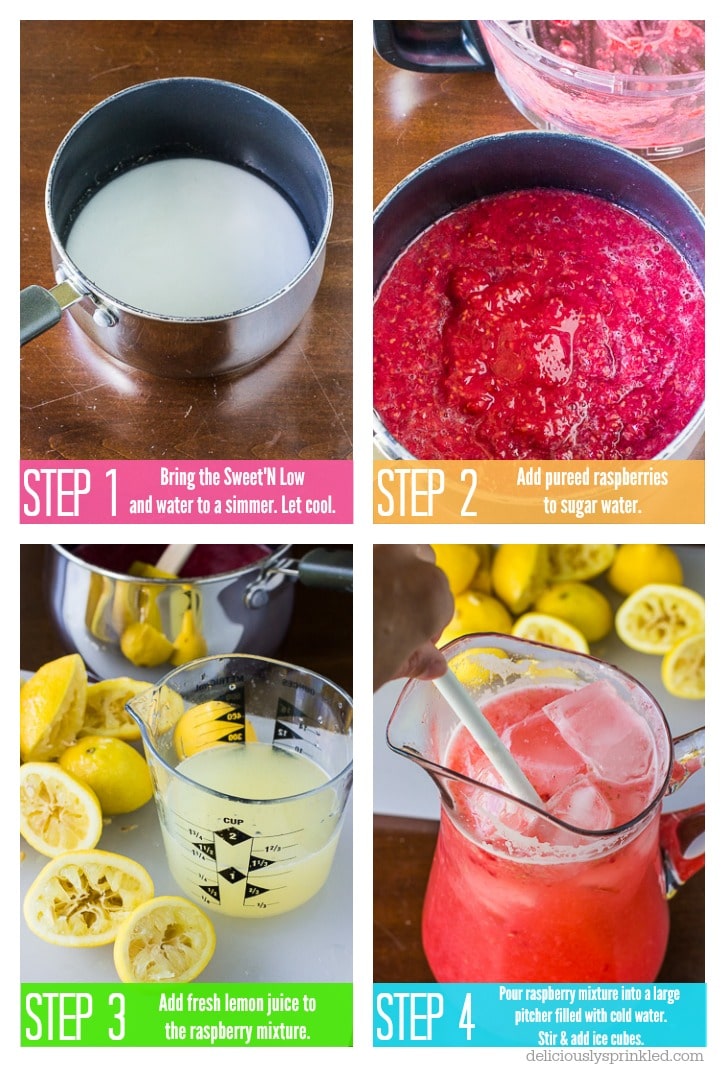 MORE LEMONADE RECIPES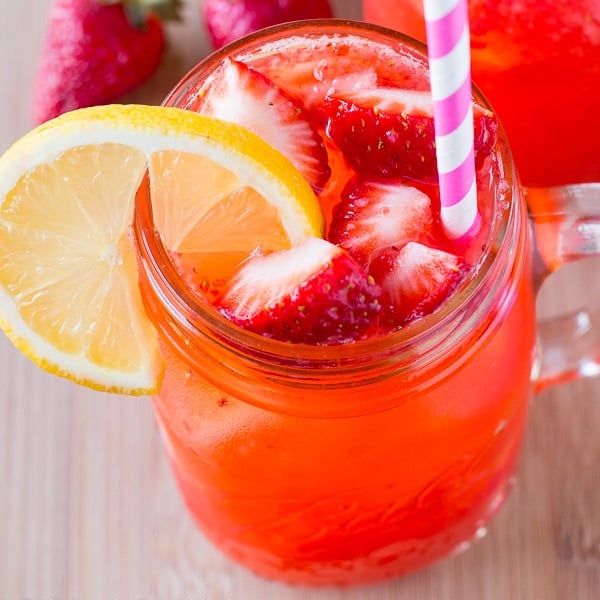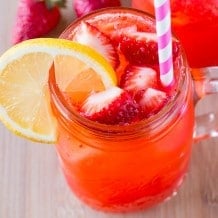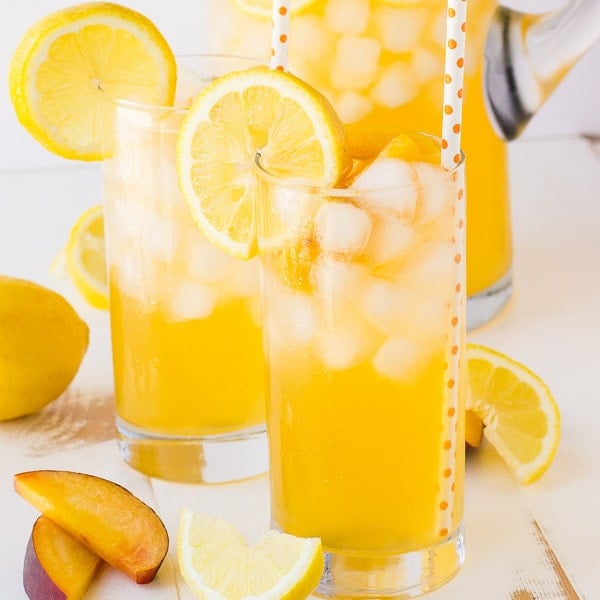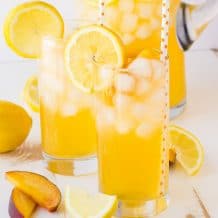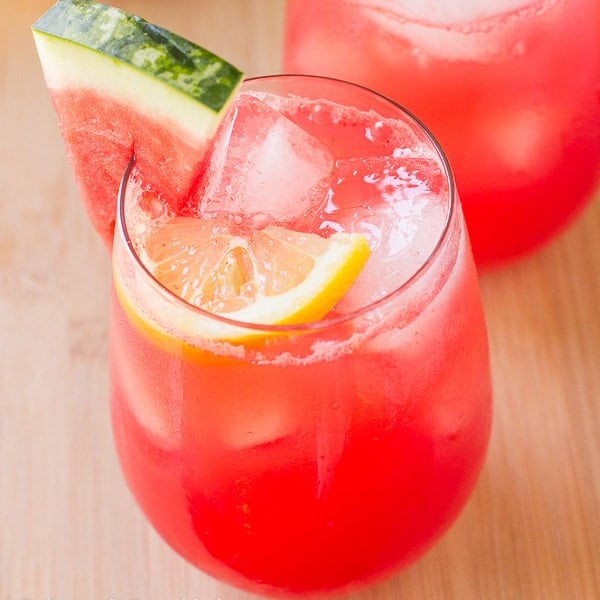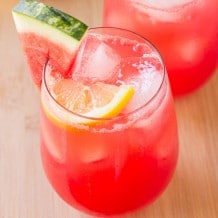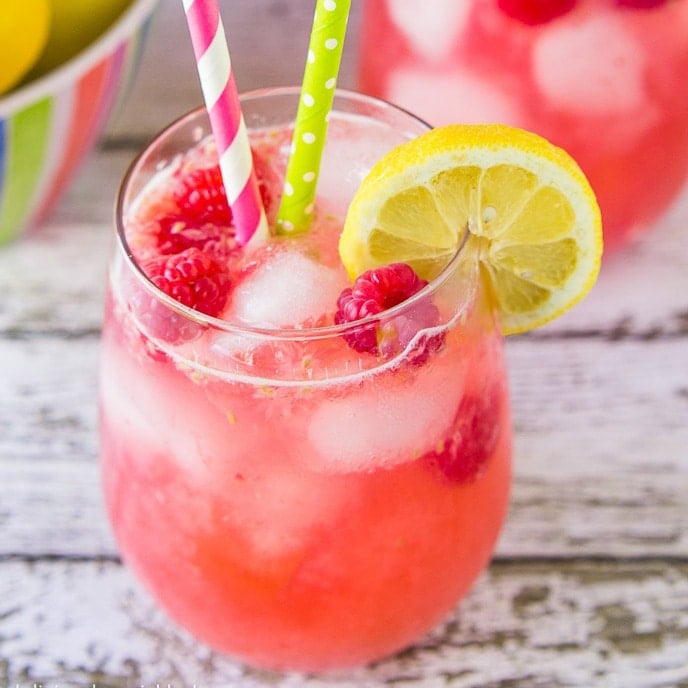 Yield: 8 Glasses
Raspberry Lemonade
Prep Time 10 minutes

Total Time 10 minutes
Ingredients
1 cup water
2 cups raspberries, pureed
3 1/2 cups cold water
ice cubes
Instructions
STEP 1: In a small sauce pan, bring the Sweet'N Low and water to a simmer. Stir so that sugar dissolves completely then remove from the heat and let cool to room temperature.

STEP 2: Place the raspberries in a food processor and process until smooth.

STEP 3: Pour pureed raspberries in the sugar water and stir well. Add the lemon juice.

STEP 4: Combine the raspberry mixture and the cold water in a large pitcher. Stir well and add lots of ice.

STEP 5: Serve raspberry lemonade with thin slices of lemons and raspberries.