Pumpkin Sweet Potato Bread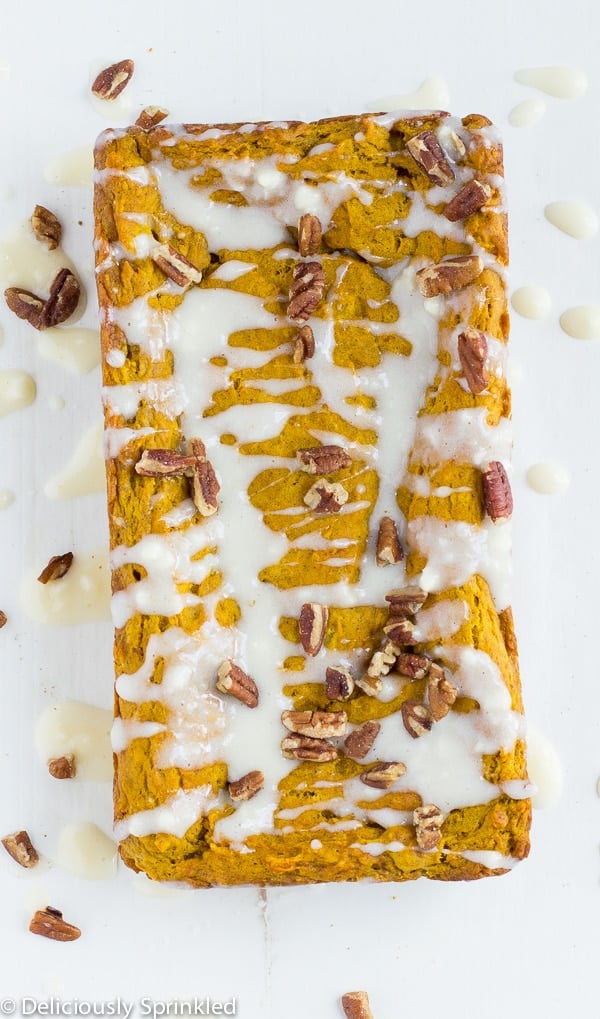 Nothing tastes more like fall than fresh baked pumpkin goods. I've always loved just about anything with pumpkin in it, so I decided to switch things up to the traditional pumpkin bread with this Pumpkin Sweet Potato Bread.
This Pumpkin Sweet Potato bread is incredibly easy to make.  In fact, it doesn't even require a mixer, just a bowl and spatula and a bread loaf pan. Oh and let's not forget to talk about the maple vanilla glaze, it adds just the right amount of sweetness, top with chopped pecans and you have one delicious bread.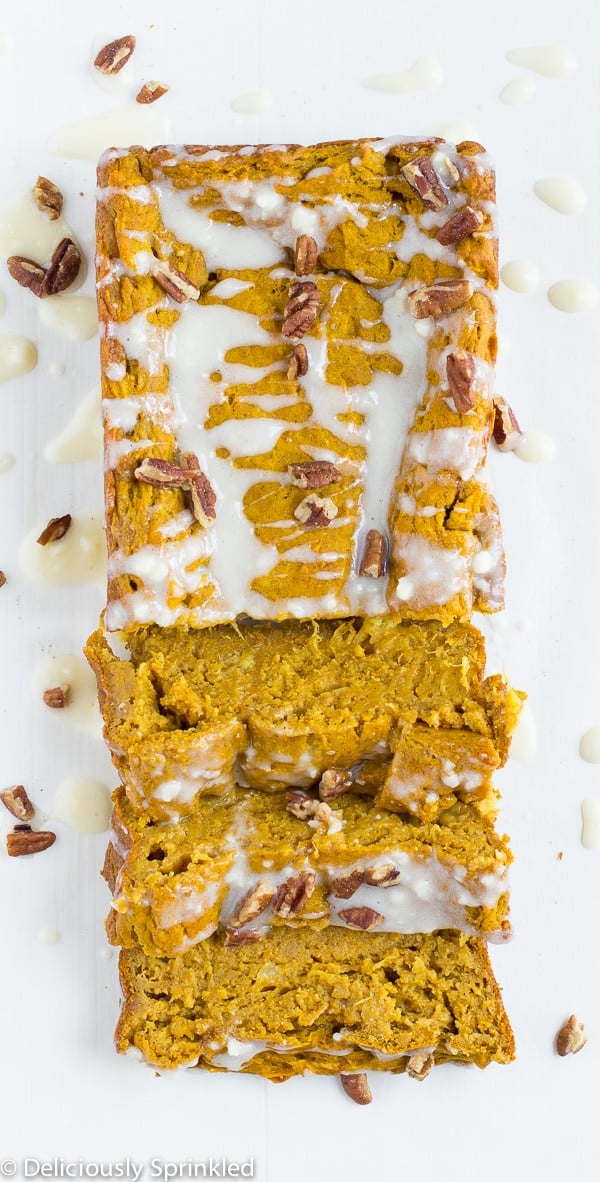 JUST A FEW BAKING TIPS:
✓ PUMPKIN: Just a reminder, make sure you use 100% pure pumpkin, not pumpkin pie filling.
✓ MAKE YOUR OWN PUMPKIN PIE SPICE: All you need is, 3 tablespoons ground cinnamon, 2 teaspoons ground ginger, 2 teaspoons ground nutmeg, 1 ½ teaspoons ground allspice and 1 ½ teaspoons ground cloves. Mix the spices together in a small bowl.
✓ MAPLE CREAM CHEESE ICING: Make sure to let the cream cheese soften before making the icing. If the cream cheese is not soft, your icing will be chunky. 😉
STEP-BY-STEP GUIDE ON HOW TO MAKE THIS PUMPKIN SWEET POTATO BREAD: