Pumpkin Spice Cornbread Muffins
These Pumpkin Spice Cornbread Muffins take the tradition cornbread muffin to the next level!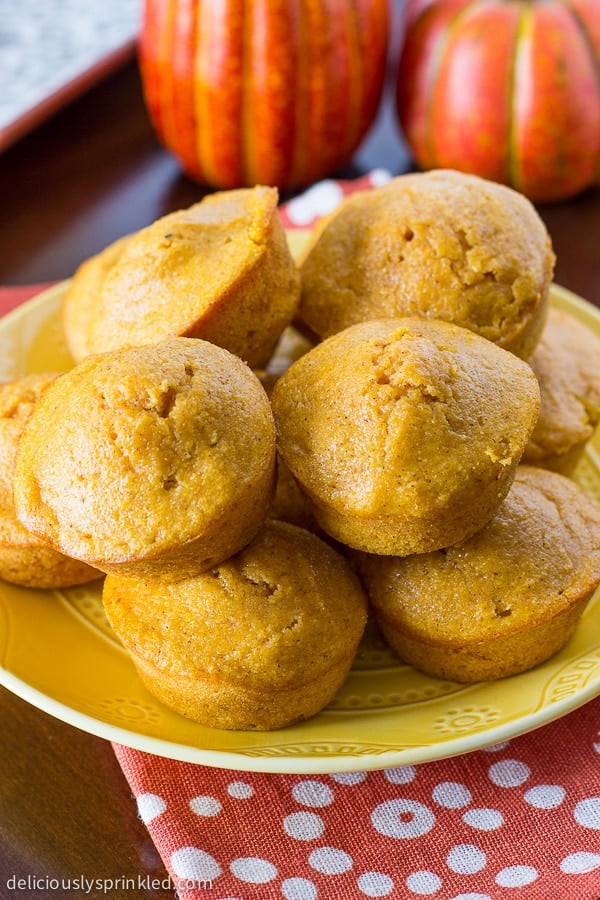 I'm so excited to share these delicious Pumpkin Spice Cornbread Muffins with you. When it comes to picking my favorite Thanksgiving Day food, hands down it's cornbread muffins. Since I was a little girl, I have always loved cornbread muffins…I could eat the whole plate of muffins all by myself but that would mean that I wouldn't have any room for a slice of my delicious Apple Pecan Pie! ☺
So this year I decided to mix things up a bit when it comes to making my beloved cornbread muffins. I used my new favorite cornbread mix, Simply Homemade Cornbread. I then mixed in all the delicious flavors of pumpkin spice. And guess what, they turned out AMAZING! I can't wait to make them again for my family on Thanksgiving.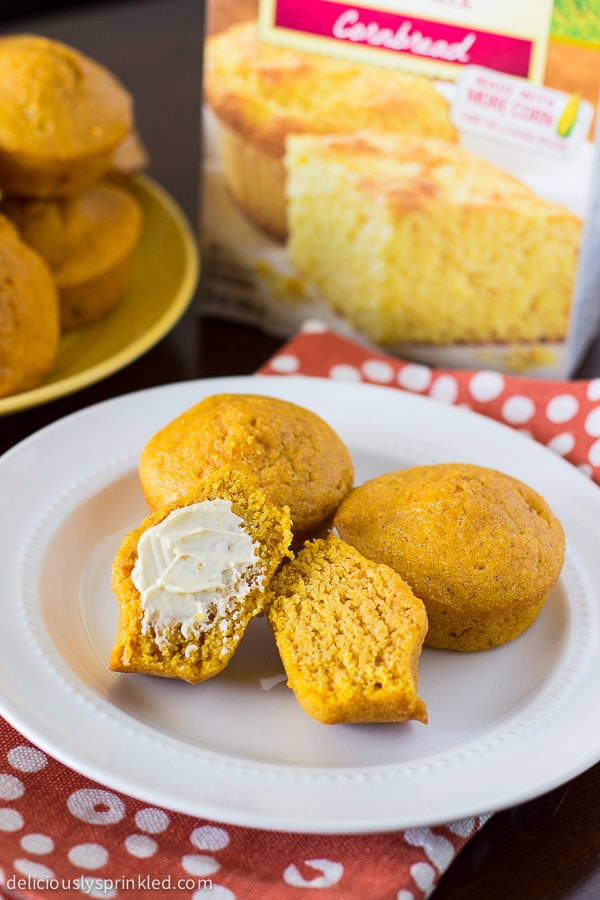 JUST A FEW BAKING TIPS:
✔ For this cornbread muffin recipe, I used canned pure pumpkin not pumpkin pie filling. So just make sure that you use pure pumpkin or you will have a much different tasting pumpkin spice cornbread muffin. ☹
✔ You can make this recipe for either 12 standard-size muffins or 24 mini muffins. All you need to do is prepare my cornbread recipe the same for either standard or mini size muffins. The only thing that changes is the baking time, for standard muffins bake for 14-16 minutes and if your making mini muffins bake for 11-13 minutes.
✔ Serve warm with butter or honey. Enjoy, your going to LOVE these! ♥
STEP-BY-STEP GUIDE ON HOW TO MAKE THESE PUMPKIN CORNBREAD MUFFINS: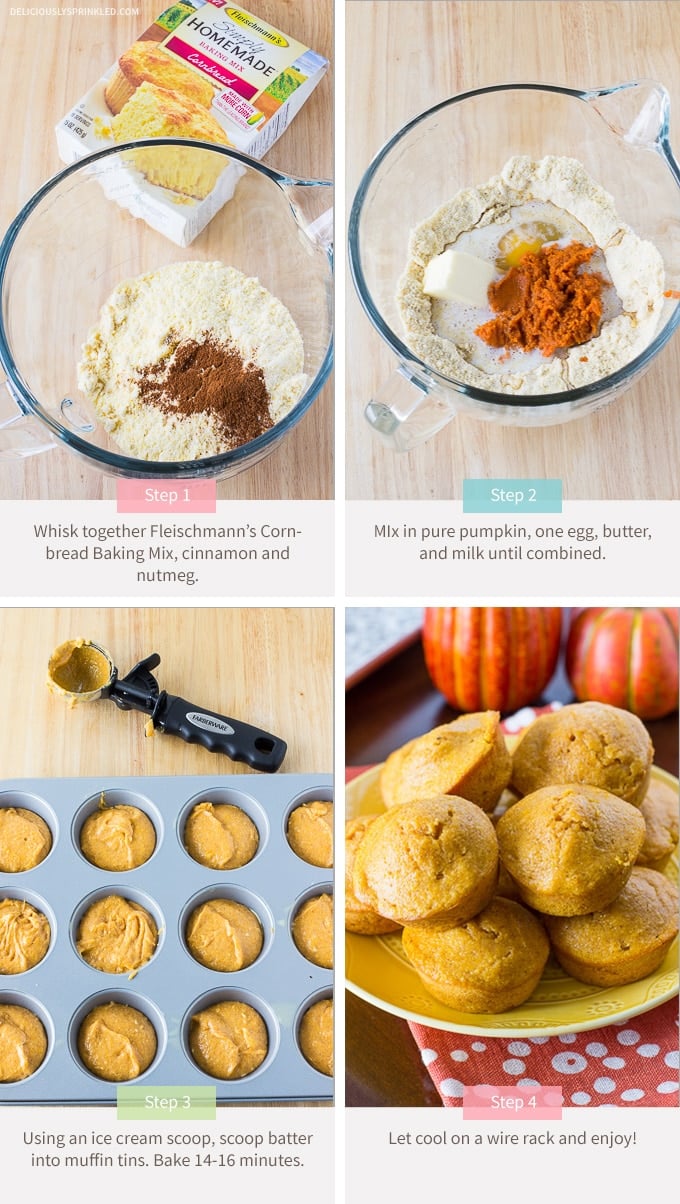 Yield: 12 muffins/ 34 mini muffins
Pumpkin Spice Cornbread Muffins
Prep Time 10 minutes
Cook Time 16 minutes
Total Time 26 minutes
★ Make sure to read my BAKING TIPS above before you start baking!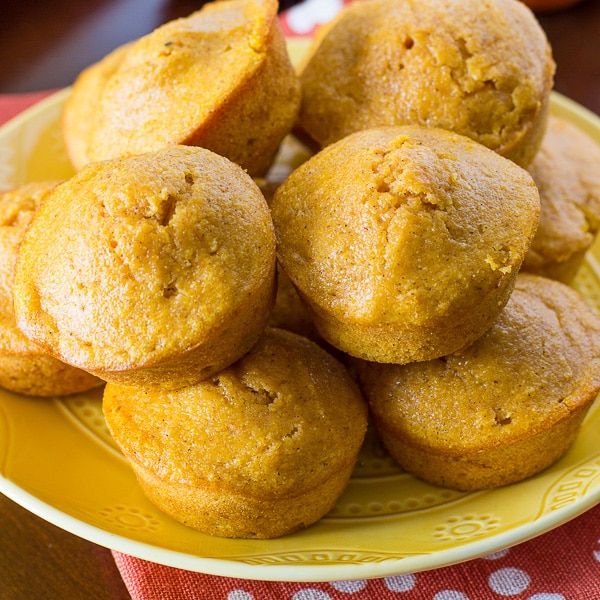 Ingredients
1 package Simply Homemade Cornbread Baking Mix
1/2 teaspoon ground cinnamon
1/4 teaspoon nutmeg
1/2 cup canned pure pumpkin
2/3 cup milk
1/3 cup butter, softened
1 large egg
Instructions
PRE-STEP: Preheat oven to 375F degrees. Spray 12 standard-size muffin cups with non-stick cooking spray. Set aside.
STEP 1: In a large bowl, whisk together cornbread mix, ground cinnamon, and nutmeg. Add pumpkin puree, milk, butter, and egg. Mix until combined.
STEP 2: Using a ice cream scoop or spoon, scoop cornbread batter into muffin cups, fill about 2/3 full. Bake for 14-16 minutes or until wooden pick inserted in the center comes out clean.
STEP 3: Let cool on wire rack.
*For Mini Muffins: Spray 24 mini muffin cups with non-stick cooking spray. Prepare cornbread mix as above. Bake for 11 to 13 minutes.
Notes
❤ I'd love to see what you have baked! Just snap a photo and hashtag it #DELICIOUSLYSPRINKLED or tag me @deliciouslysprinkled on Instagram!
BAKING TOOLS I USED:
And if your looking for an easy Thanksgiving dessert, these Pumpkin Cheesecake Bars are always a huge hit!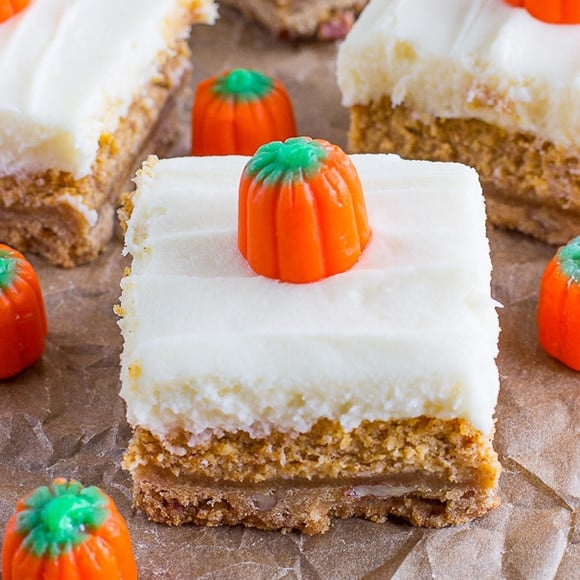 This is a Sponsored post written by me on behalf of Fleischmann's Simply Homemade. All opinions are 100% my own.