Pumpkin Cream Cheese Muffins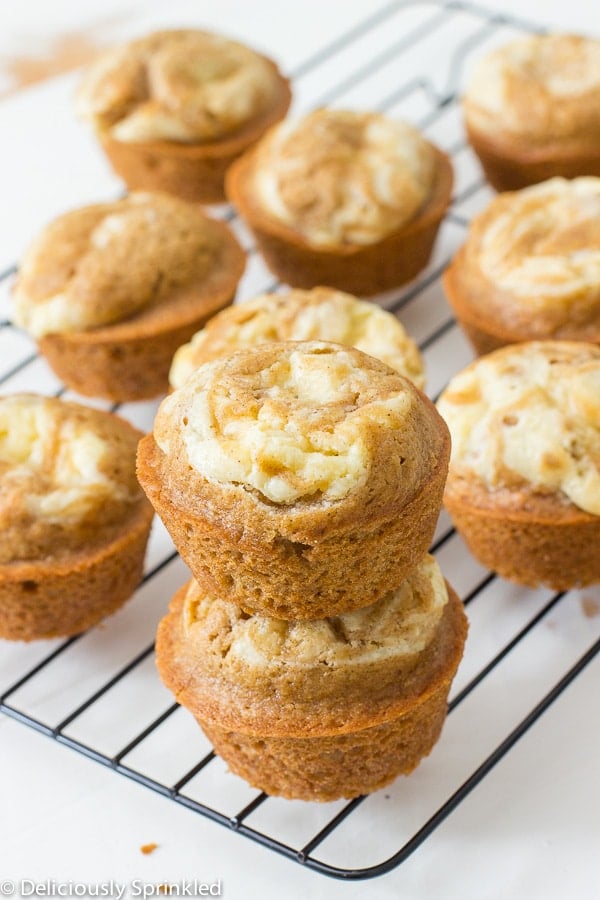 Can you believe Thanksgiving is only 2 weeks away!? So that means that we have 2 weeks left to enjoy all the pumpkin spice we can get before everything is peppermint! ♥
So I decided to end the season with these delicious Pumpkin Cream Cheese Muffins. They make the perfect Thanksgiving morning breakfast or even a delicious Thanksgiving dessert.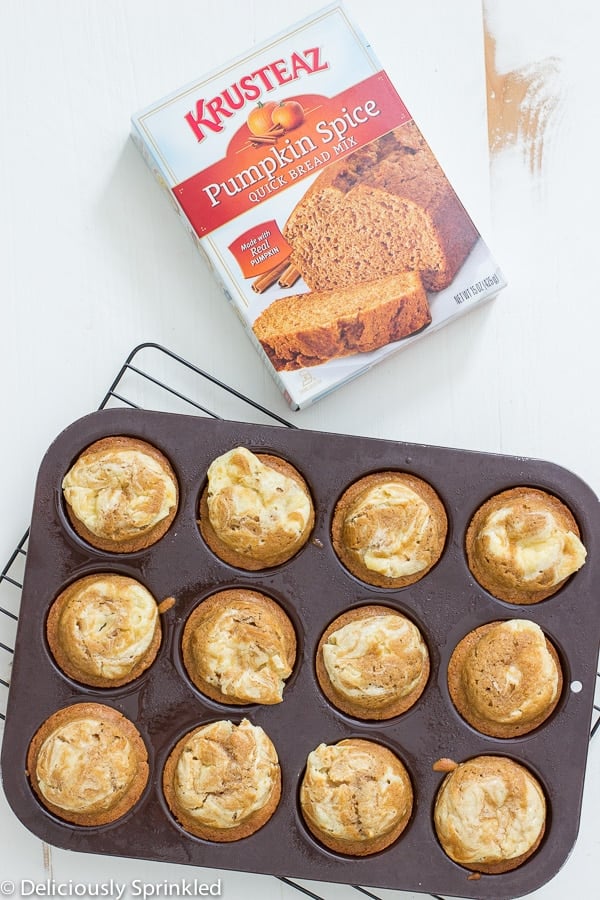 JUST A FEW BAKING TIPS:
✓ SCOOPING THE BATTER: I like to use an ice cream scooper to fill the muffin batter into each muffin tin. It makes it super easy and you know that each muffin will be the same size. Also, no need to use muffin liners because these muffins will actually stick to the liners.
✓ LETTING THE MUFFINS COOL: After the muffins have baked, don't let the muffins "cool" in the hot muffin pan. After about 5 minutes take the muffins out of the muffin pan and place them on a wire rack to cool for another 5-10 minutes. Keeping the muffins in the muffin pan too long will lead to dry, overcooked muffins.
STEP-BY-STEP GUIDE ON HOW TO MAKE THESE PUMPKIN CREAM CHEESE MUFFINS: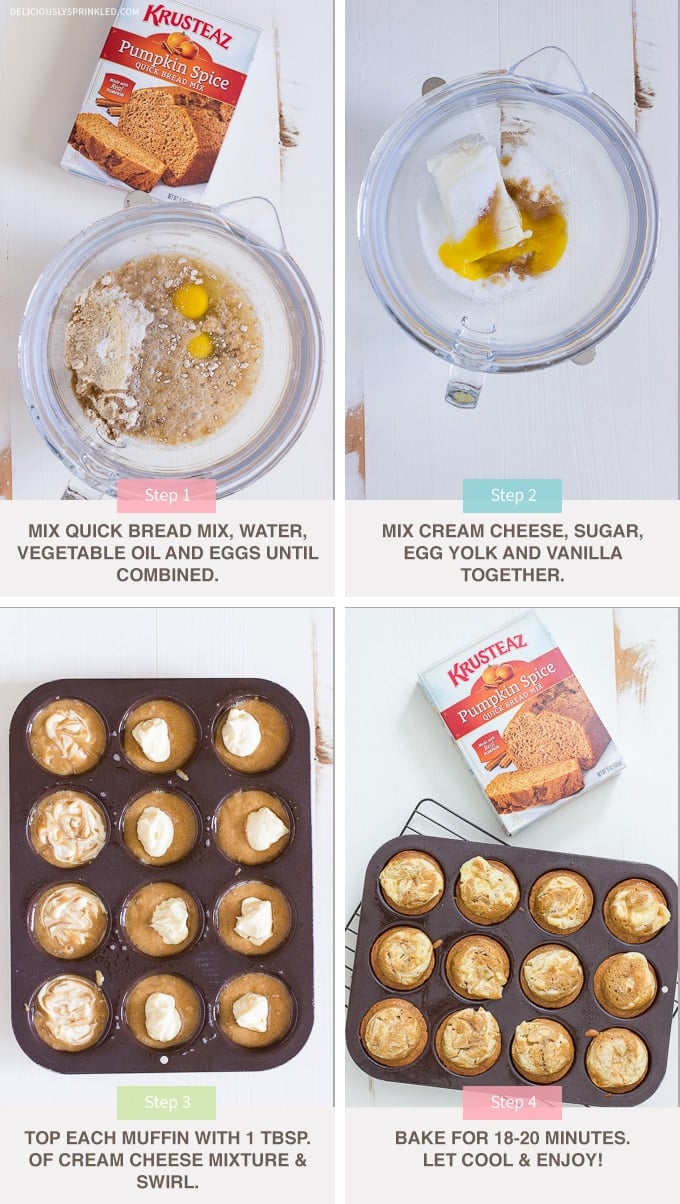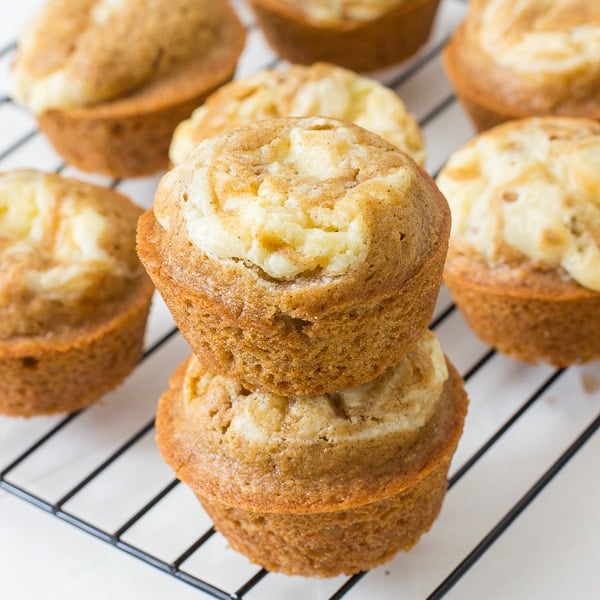 Yield: 12 Muffins
Pumpkin Cream Cheese Muffins
Prep Time 10 minutes
Cook Time 20 minutes
Total Time 30 minutes
Ingredients
1 box Krusteaz™ Pumpkin Spice Quick Bread Mix
2/3 cup water
1/4 cup vegetable oil
2 large eggs
8 oz. cream cheese, softened
½ cup granulated sugar
1 large egg yolk
2 teaspoons vanilla extract
I am a proud member of the Krusteaz® Baker's Dozen program. I was hired by the brand as an ambassador and content creator. Thank you for supporting my wonderful sponsors. They make it possible for me to keep the ideas coming! All content, ideas, photography and opinions are that of my own and I'd have it no other way!