Mango Green Smoothie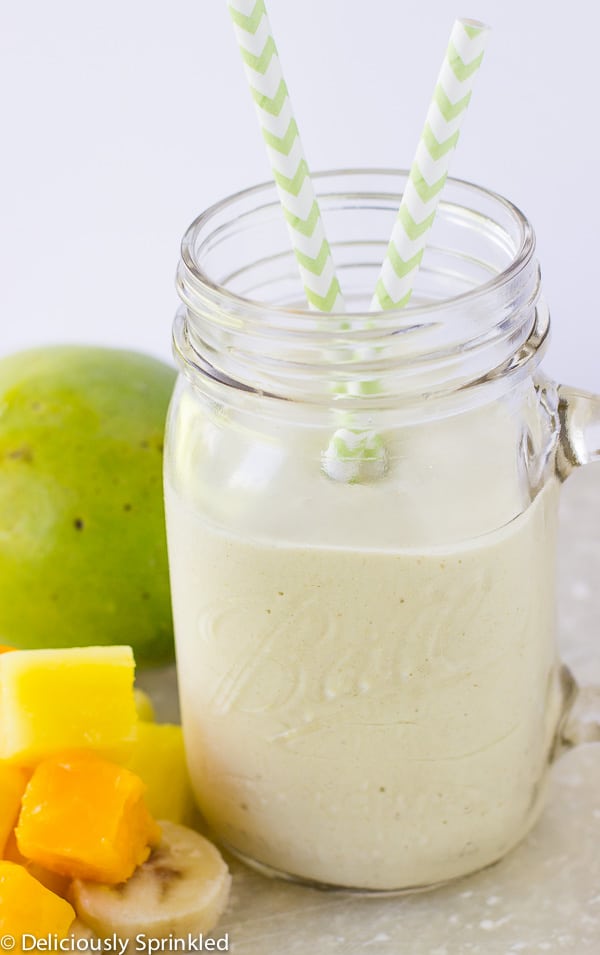 I feel like this summer has been all about Mango! I just been loving the Mango Cooler from Culver's (if you don't have a Culver's near you, it's like a In&Out Burger). 
And as some of you may know that I make myself a smoothie every morning, I thought I would change things up from my usually Breakfast Energy Smoothie to this creamy, delicious, and refreshing Mango Green Smoothie!
It's the perfect summertime smoothie and it's good for you. ♥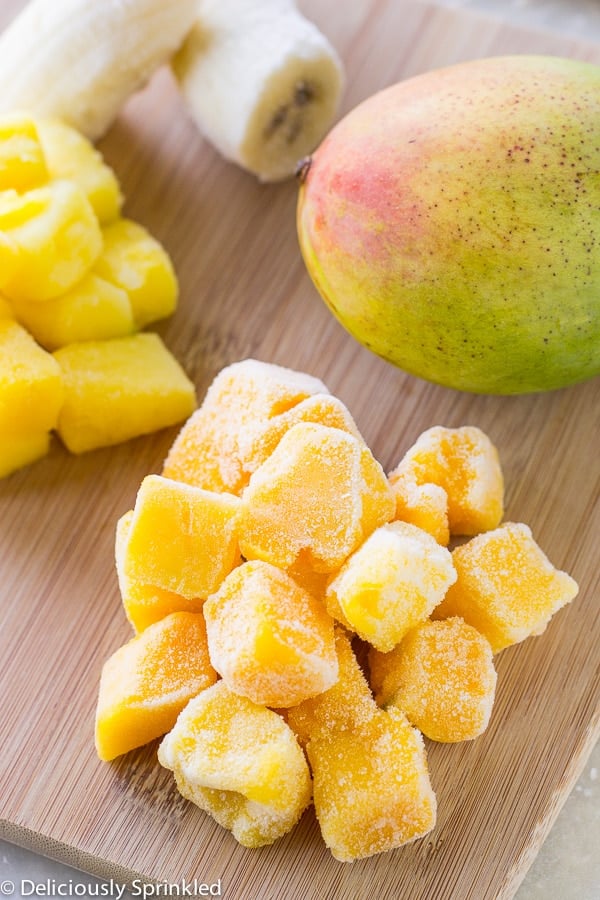 JUST A FEW SMOOTHIE MAKING TIPS:
✓ USE FROZEN FRUIT: I like to use frozen fruit instead of ice cubes in my smoothies. For this smoothie, you want to use frozen mango and pineapple. I like to buy the already chopped & frozen mango and pineapple in the frozen section of my grocery store, because I'm all about making things quick and easy!
✓ FILL UP YOUR BLENDER: You always want to layer your ingredients softest to hardest (frozen). First, add the almond milk, greens, and vanilla ProFit. Then, add frozen mango and pineapple.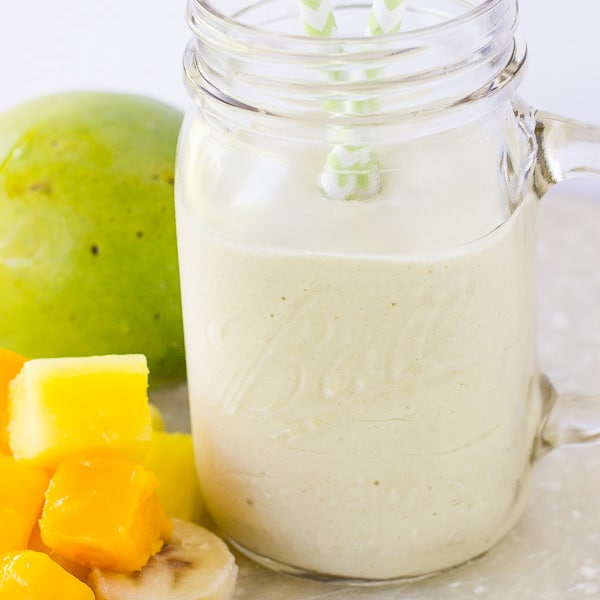 Yield: 2-4 Servings
Mango Green Smoothie
Prep Time 5 minutes
Total Time 5 minutes
Ingredients
1 cup almond milk
1 cup vanilla yogurt
2 cups baby spinach
1 cup frozen mango, chopped
1/2 cup frozen pineapple, chopped
Instructions
STEP 1: Place all ingredients into blender (liquid ingredients first).
STEP 2: Blend on high for 2 minutes or until smooth. Scrap down sides and blend for another 30 seconds.
STEP 3: Serve and enjoy!
Notes
*Store leftover smoothie covered in the refrigerator for up to 5 days.