Lime Cookie Bars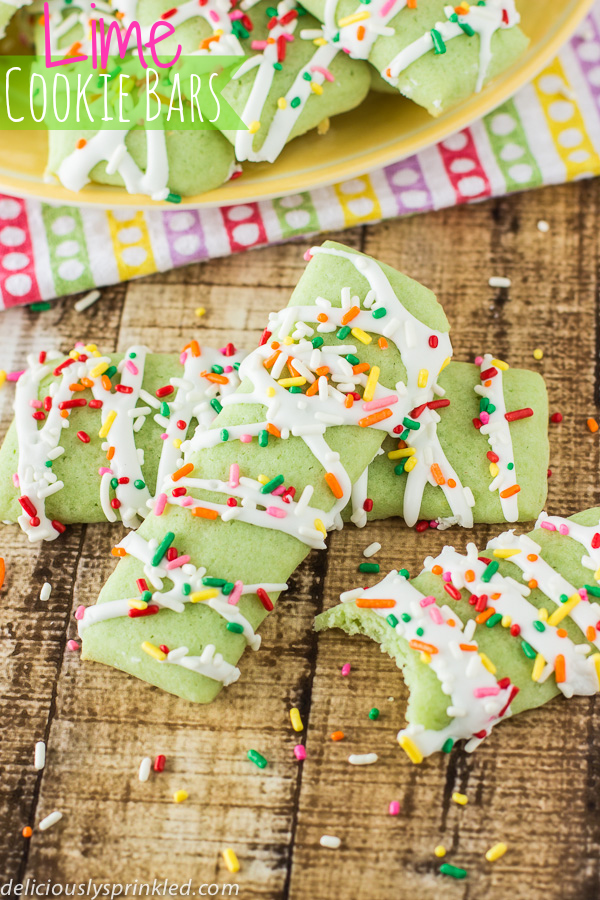 Spring is in the air! We had temperatures in the 40s this weekend, it felt like a heat wave. You know winter was rough, when I roll down my car windows in 40 degree weather! It felt so nice to finally not freeze and not have to bundle up for once. To celebrate the warmer spring temperatures, I made these delicious Lime Cookie Bars which taste just like a fruity summer drink and with their pretty pastel green color they are the perfect St. Patrick's Day treat!
These bars have a great texture of a soft chewy cookie combined with a hint of lime. I drizzled these cookie bars with white cookie icing and SPRINKLED them with colored sprinkles to make them even more fun and festive for St. Patrick's Day!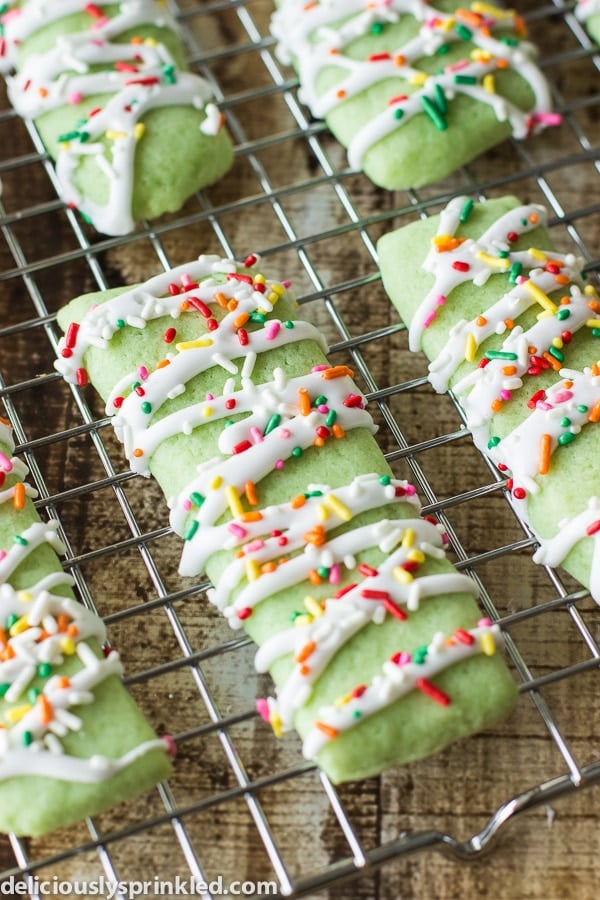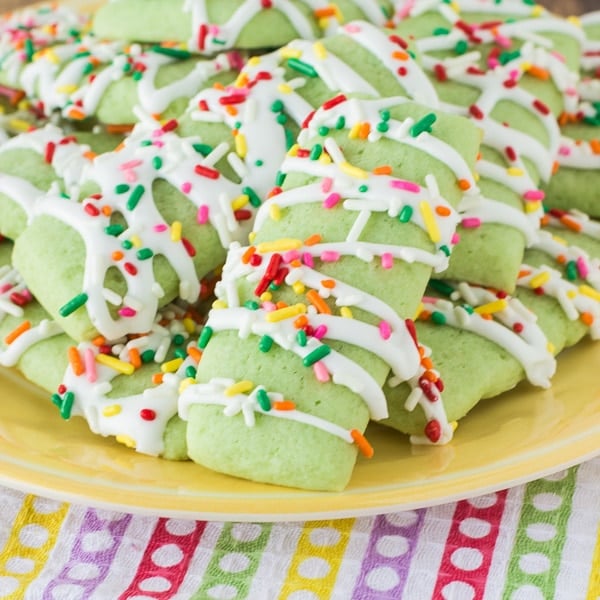 Yield: 24 Cookie Bars
Lime Cookie Bars
Additional Time 30 minutes

Total Time 30 minutes
Ingredients
3/4 cup of unsalted butter, softened
1/2 cup granulated sugar
2 large eggs
1 teaspoon vanilla
2 1/2 cups of all-purpose flour
1 teaspoon baking powder
1 teaspoon salt
1 pouch Betty Crocker Cookie Icing, white
sprinkles
Instructions
Preheat oven to 350F degrees. Line (2) baking sheets with parchment paper or silicon baking sheets. Set aside.

In a small bowl mix the flour, salt, and baking powder until combined. Set aside.

In a large bowl, using an electric mixer or a stand mixer, cream the butter for 1-3 minutes. Add sugar and dry JELL-O powder and beat on high for 1-2 minutes. Add eggs and vanilla.  Add the flour mixture and mix until just combined.

Using a rolling pin, roll the dough out. Cut the dough into small little bars, about 1.5in x 3in. Place dough bars on prepared baking sheet and place in freezer for 10 minutes. (this will help them keep their shape)

Bake for 8 minutes (or until slightly golden at the edges). Let cool.

Once cool, drizzle with royal icing and sprinkles.