Iced Coffee Pops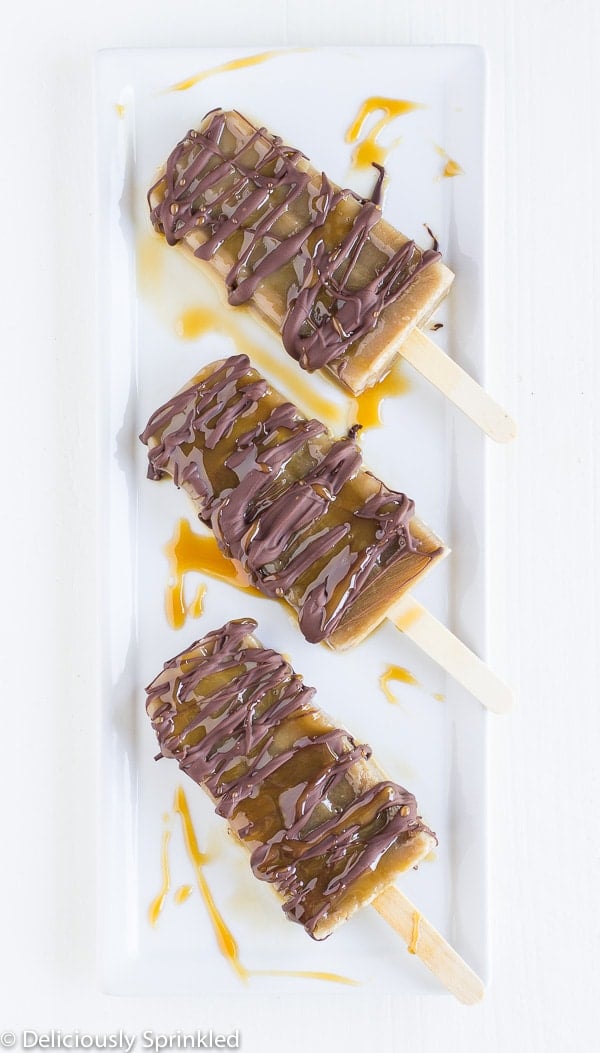 Happy First Offical Week of Summer! ♥
Although officially it's only the first week of summer, I feel like summer is already flying by. So I have been trying to enjoy every minute of the hot & sunny days and I have the perfect way to cool off with these Iced Coffee Pops.
I used my favorite International Delight Caramel Macchiato Iced Coffee flavor, poured it into a popsicle maker. Once they froze solid, I drizzled each pop with chocolate and caramel making these Iced Coffee Pops my new favorite way to enjoy my coffee this summer!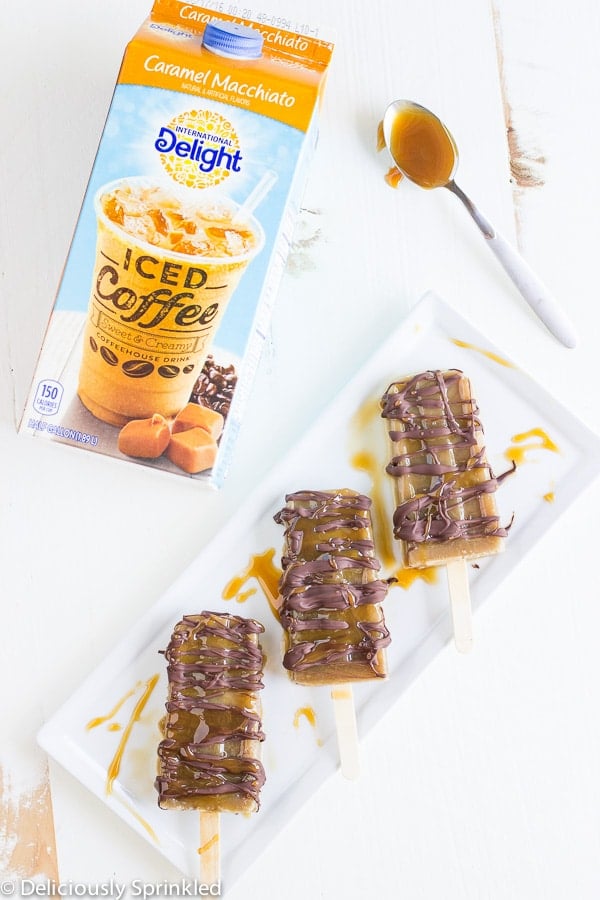 JUST A COUPLE POPSICLE MAKING TIPS:
✓ FILLING THE MOLDS: Don't fill the popsicle molds to the very top, you want to leave about 1/4 inch room at the top of the popsicles in the mold.  They will expand with freezing.
✓ GETTING THE POPS OUT OF THE MOLDS:  To get the pops out of the mold, fill your sink with warm  water. Dip the mold in the water for a few seconds until the popsicles loosen. Remove the mold from the water. Gently pull the popsicle sticks upward to get nice, clean pops. If it feels like a struggle to unmold, dip them in the warm water a little longer because if you pull up to hard the pops will break.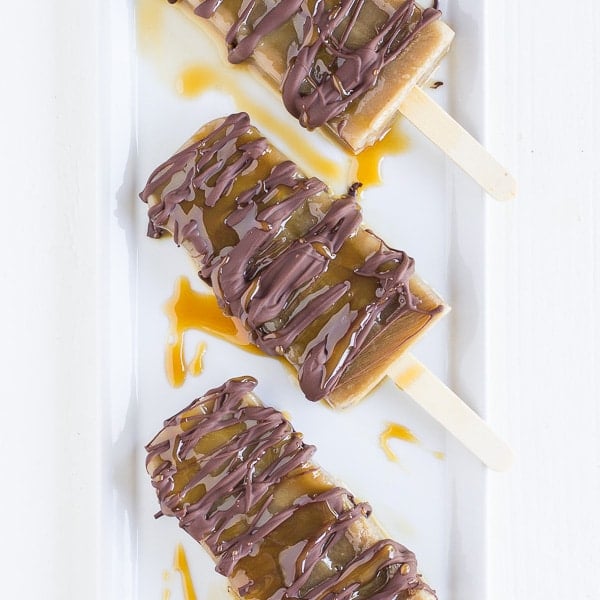 Yield: 10 Pops
Iced Coffee Pops
Prep Time 10 minutes
Total Time 10 minutes
Ingredients
International Delight Carmel Macchiato Iced Coffee
4 oz. semi-sweet chocolate baking bar
1/4 cup caramel topping
Instructions
STEP 1: Pour iced coffee into popsicle molds.
STEP 2: Freeze until solid.
STEP 3: Melt chocolate baking bars according to package directions. Drizzle tops of pops with chocolate and caramel topping. Place back into the freezer until chocolate and caramel becomes hard. Serve frozen.