Hot Citrus Apple Cider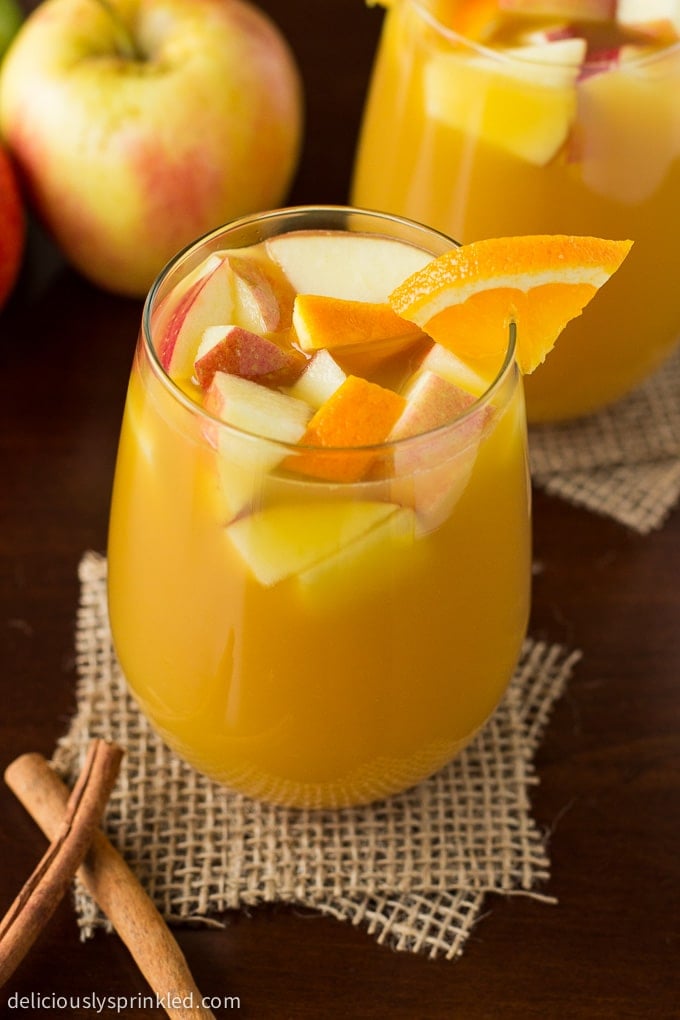 The leaves are starting to change colors, the nights are getting colder, and it's time to break out my big pot to make my hot citrus apple cider recipe. For a tangy, citrus twist, I like to add orange juice, lemon juice, and sugar to my apple cider to give it much more flavor and it's something different than the traditional apple cider.
I just love the smell of the cinnamon, oranges, and apples simmering away on the stove. It's truly better than any candle you can buy. This hot citrus apple cider is really easy to make and tastes so yummy. It will warm you up and definitely hits the spot!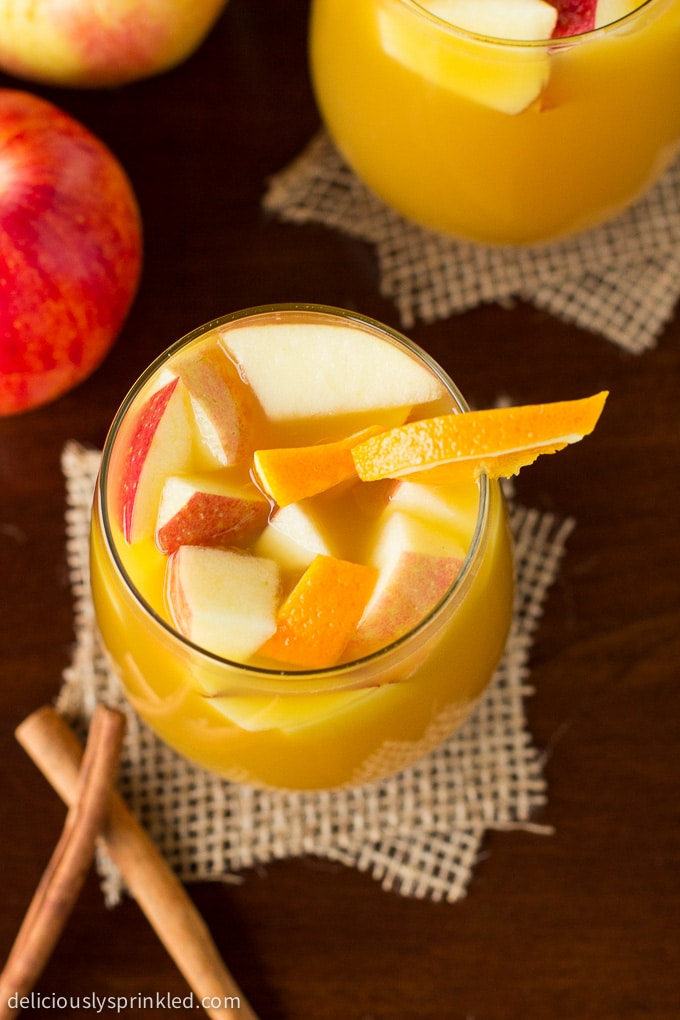 Just a few tips for making this drink:
Try to buy apple cider that has not already been mulled or spiced at all. You want to be able to add your own spices and flavor. 😉
If you can't find apple cider, you can also use apple juice instead. Your cider with just be much sweeter.
This cider recipe is perfect for the holidays because you can make it ahead of time. Just store it in the fridge and reheat when your ready to serve.
Step-by-step on how to make this delicious Hot Citrus Apple Cider: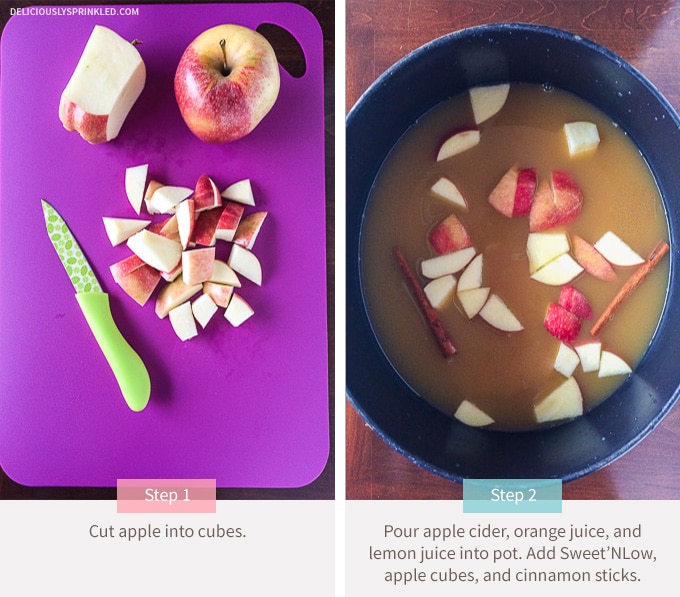 Yield: 4 Servings
Hot Citrus Apple Cider
Prep Time 10 minutes
Cook Time 25 minutes
Total Time 35 minutes
Ingredients
2 apples
3 cups apple cider
2 cups orange juice
2 Tablespoons lemon juice
3 cinnamon sticks
1 orange, sliced
Instructions
Cut apples into cubes. Set aside.
In a large pot, pour apple cider, orange juice, and lemon juice into the pot. Stir in Sweet'N Low. Add cubed apples and cinnamon sticks. Place pot on stove and bring to a boil. Reduce heat and simmer uncovered for 20-25 minutes.
Serve warm and garnish with a orange slice. ( I also added the apple cubes and some orange slices to the top of the drink, but this is totally optional.)